Day Five – Phuket reports no road deaths for Sunday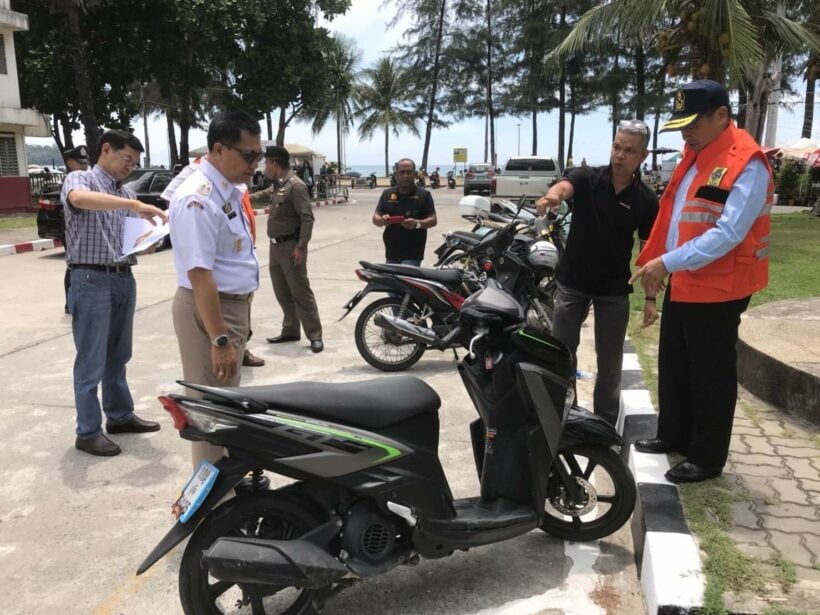 Two days left for the official reports for the Songkran 'Seven Days of Danger' and Phuket's road toll remains at just one – a Chinese tourist who crashed on a rented bike last Saturday on the Kamala – Patong road when he hit a pickup truck heading in the opposite direction.
For the 24 hours of Sunday, April 15, there were two accidents reported, one in the Muang District and one in Kathu District.
Police were busy on Sunday issuing 1,714 fines: 767 for not wearing helmets, 509 for driving without a license, 106 for not wearing their seatbelts and 96 for speeding. The rest of the fines were for people running red lights, using their mobile phone whilst driving, ghost riding, and dangerous and reckless driving.
The reporting period runs until midnight tonight (Tuesday) but the final results son't be available until later on Wednesday.
Stay safe Phuket!


Read more headlines, reports & breaking news in Phuket. Or catch up on your Thailand news.

Belgian hit-and-run victim urges driver to come forward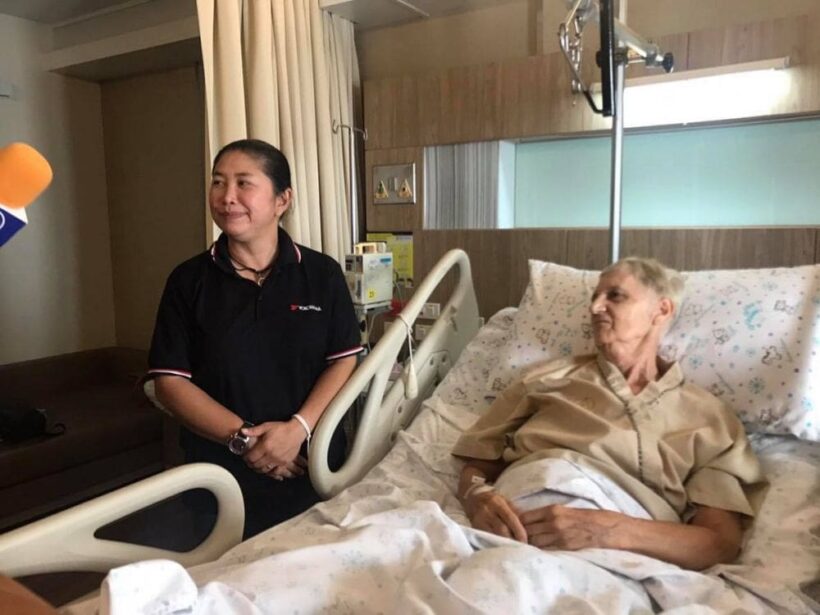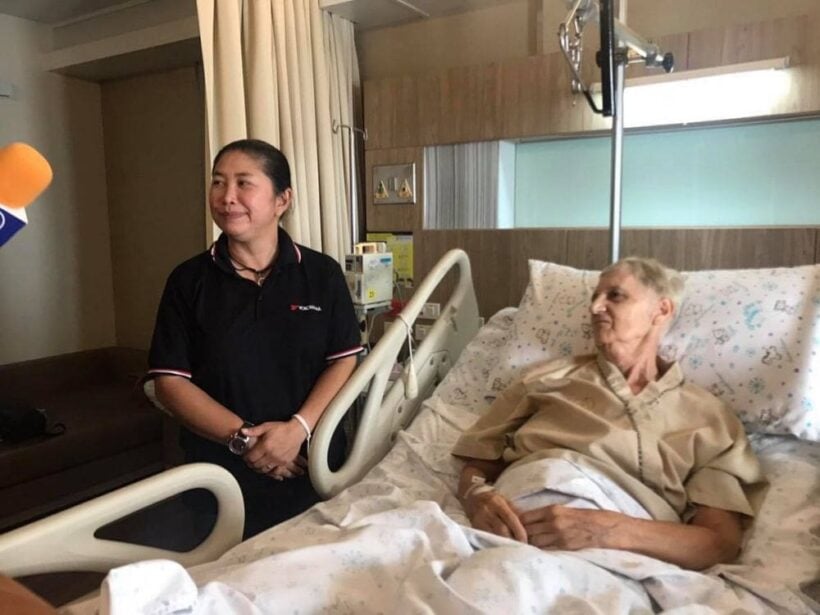 An elderly Belgian woman has been injured in a hit and run in Chiang Mai and now recovering in the Chiang Mai Hospital.
The 78 year old is urging the motorist who injured her to come forward and apologise.
Chiang Mai police deputy chief Pol Colonel Piyaphan Pattharapongsin on Tuesday said police were still trying to locate the driver of black car that hit and injured Gabriel Maria Elle (not official spelling) at 6 pm on December 9.
The woman was hit in front of a 7-Eleven shop on Hang Dong-Samerng Road in Hand Dong district's Tambon Nong Kwai.
She suffered a broken right leg and bruising to her right cheek and many other parts of the body. The car fled the scene after the accident.
She said she had been crossing the road, after checking there were no vehicles coming, when a car came out from nowhere and hit her, sending her tumbling to the ground.
She said the driver did not come out to check whether she was alright, and merely sped off.
Speaking form her bed in Chiang Mai Hospital, the Belgian said she hoped the driver would come to visit her and show a humanitarian gesture by doing so.
Thassanalai Thiansanti, an insurance representative who is taking care of the woman's case, urged witnesses who may have seen the incident and might remember the driver's licence plate to come forward and inform police.
She said a CCTV camera outside the 7-Eleven store had been unable to record the licence plate of the car clearly.

STORY: The Nation
Motorcyclist crushed by truck in Thalang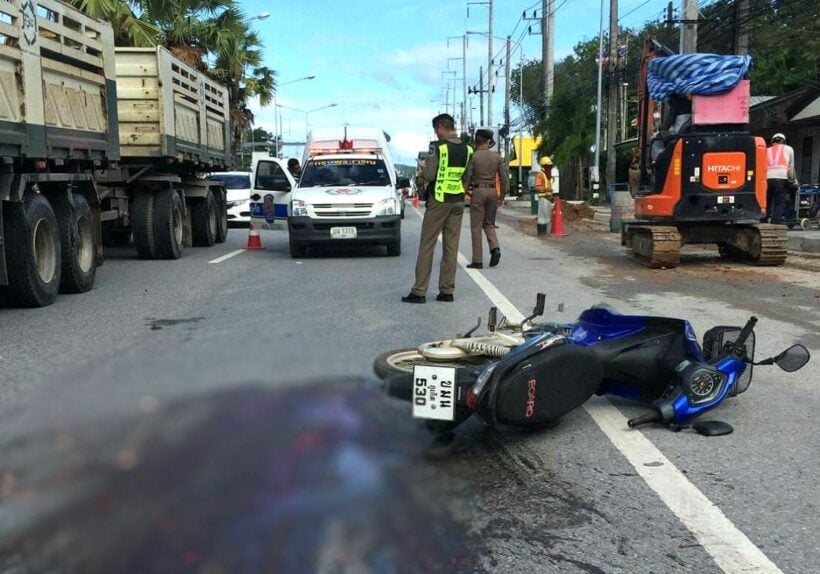 A motorbike passenger has died following an incident with a truck in Thalang this morning.
Thalang Police were notified of the accident on Thepkasattri Road southbound in Mueang Mai, Thalang.
Police and rescue workers arrived to find the body of a woman, identified by police as Boonnam Thepnui from Pattalung.  Her body was taken to the Thalang Hospital.
A motorbike on the road and a truck waiting were found at the scene.
Thalang Police report that the truck, whose driver was Nikorn Pakpoe from Surat Thani, was heading from Thalang towards Phuket Town. The motorbike, whose driver was Kamron Tampueak from Krabi with Ms Boonnam, were heading from the same way. Kamron sustained only minor injuries in the incident.
The truck slightly tapped the motorbike and the motorbike fell down on the road. Ms Boonnam was crushed under the truck and died at the scene.
Police are further investigating the incident.
If your motorbike is stolen, just wait a few days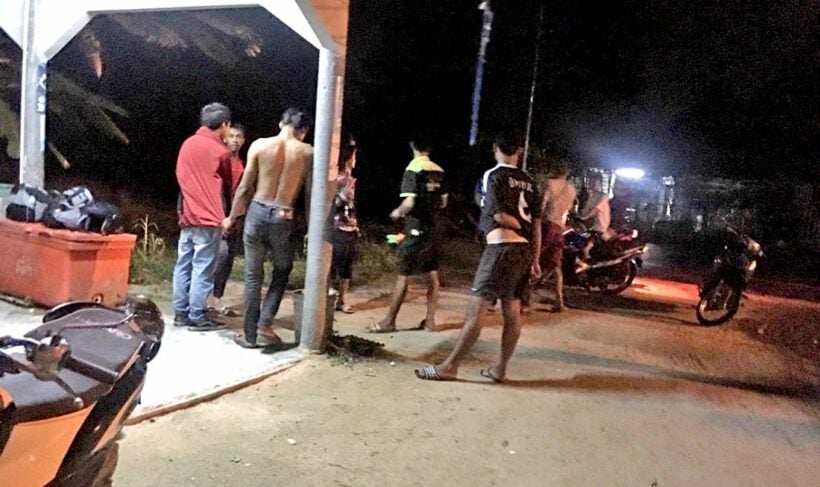 Not only did he get his motorbike back, but he should go out and buy a lottery ticket. What are the chances…?
The owner of a stolen motorcycle got his transport back three days later after a man ran out of petrol just in front of him in Songkhla's Muang district on Tuesday.
The owner of the motorcycle, identified only as Ken, and his friends briefly assaulted and captured the motorcyclist, identified only as 35 year old Piak, before handing over him to police.
But Piak was later released without charges after he claimed that he had borrowed the motorcycle from a friend. Police said they would later summon Piak's friend for questioning.
Ken said his motorcycle was stolen from in front of his house in Songkhla's Singha Nakhon district. He said he has been searching for it without success.
But he went to visit a friend in tambon Pawong in Songkhla's Muang district and while he and several friends were eating there, Piak stopped in front of the house as the petrol ran out.
When Ken and friends came out to check whether Piak needed any help, Ken recognised his bike and captured the man.