Australian and Thai arrested over alleged smuggling of huge batch of crystal meth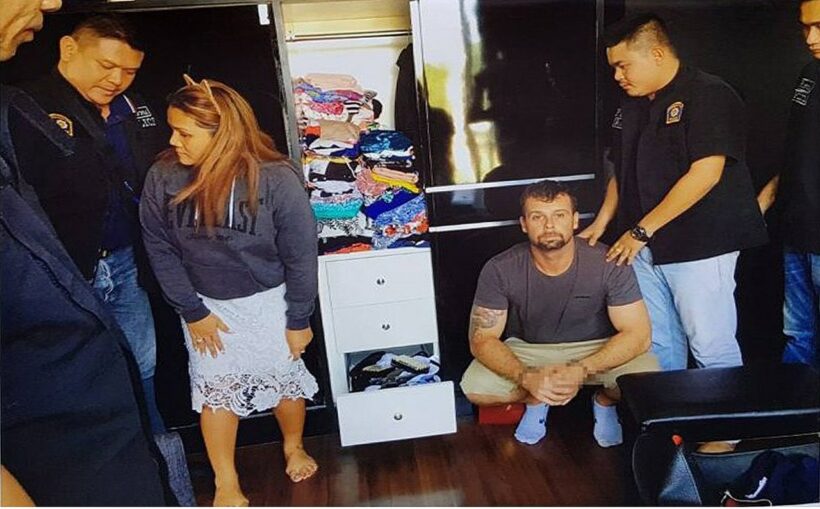 Police have arrested an Australian man – believed to be a member of the Hells Angels gang in Pattaya – and his Thai female accomplice over an alleged attempt to smuggle a large batch of crystal methamphetamine into Thailand.
Assets worth 30 million baht have been seized from the couple, senior police told a press conference in Bangkok on Tuesday. 34 year old Luke Joshua Cook and 40 year old Kanyarat Wechapitak, were arrested at Suvarnabhumi International Airport on Sunday.
Following their detention, police raided nine properties in Pattaya and Bangkok and seized assets worth 30 million baht, including five luxury cars and motorcycles, cash and three properties in Pattaya. A third suspect, 23 year old American Tyler Joseph Fulton Sheen Gerard was previously sentenced to two years in jail over his involvement in the abduction and murder of Australian national 37 year old Wayne Schneider in December 2015, police said.
Cook was last year sentenced to three months in jail, which was suspended for two years, for helping Australian kick-boxer and businessman Antonio Bagnato flee Thailand to Cambodia after he murdered Schneider.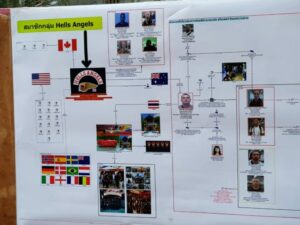 This drug case against Cook stems from the discovery of 50.45 kilograms of methamphetamine which was allegedly part of a batch that washed ashore in Rayong's Mae Rampeung Beach on June 22, 2015, said Pol Lt-General Weerapong Cheunpakdee, director of the centre for suppression of trans-national crime and illegal entry.
A police investigation led to Cook and Kanyarat who operated a boat sales and rental business under Global Marine Solution Co, Weerapong said. Police alleged that Schneider, who was looking for a business investment in Pattaya in 2015, had entrusted Cook with $10 million to buy and transport 500 kilograms of crystal methamphetamine to be stored in Thailand pending transport to Australia.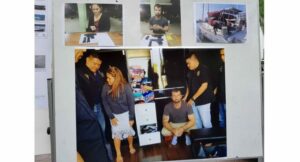 After Cook allegedly bought the drug from a Chinese supplier in international waters on June 22, 2015, he encountered a Thai patrol ship on the return journey and dumped some of the drugs into the sea, Weerapong said. Later that day, four sacks holding 50.45 kilograms of the drug, washed ashore. After gathering evidence against Cook, police were granted a court-issued arrest warrant for Cook on a charge of drug smuggling. Weeapong said Schneider allegedly demanded that Cook repay the money after the drugs were lost. However, he was later abducted and killed.
Police found that Cook, Kanyarat and Gerard were allegedly involved in a transnational drug trafficking and other crimes, Weerapong said. The arrest of Cook and Kanyarat followed the arrest last week of three Australians and a Canadian, also believed to be Hells Angels members, aged between 32 and 42. Guns, ammunition, knives, an Audi sports car and a Ford GT 315 car were seized after their arrest in Pattaya.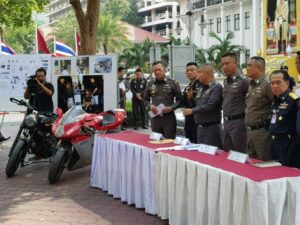 Keep in contact with The Thaiger by following our
Facebook page
.
1000s flock to Hong Kong's Chater Garden for pro-democracy rally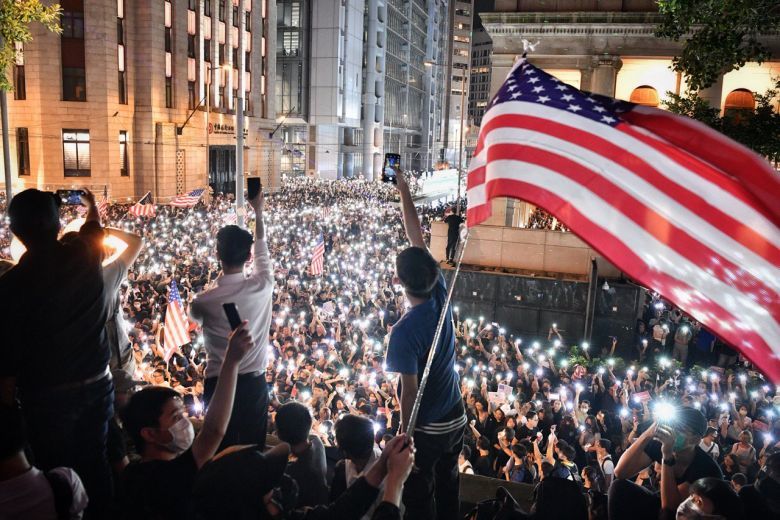 PHOTO: CHONG JUN LIANG
Last night, Chater Garden, located near government headquarters in the Central district of Hong Kong, was the scene of the city's first approved rally since the face mask ban came into being about 10 days ago. So far, the face mask ban has been largely ineffectual.
A day after an explosive device was detonated during protests, tens of thousands of demonstrators assembled in the park. They were calling on Washington to approve proposed US legislation that could see some Chinese officials face sanctions.
The Hong Kong Human Rights and Democracy Act aims to review the territory's special trading status and sanction those responsible for undermining the rights of Hong Kong citizens. It passed through the Senate Foreign Relations Committee and the House Foreign Affairs Committee late last month.
The Chinese Government has responded angrily, accusing the US of "interfering in China's internal affairs" with the aim of harming its interests, and says the law will only serve to worsen the situation in Hong Kong.
Hong Kong has been the scene of often violent pro-democracy protests for over four months now, as its citizens call for greater democracy and less interference from Beijing.
SOURCE: The Nation
Keep in contact with The Thaiger by following our
Facebook page
.
New controls on three toxic agri-chemicals take effect on October 20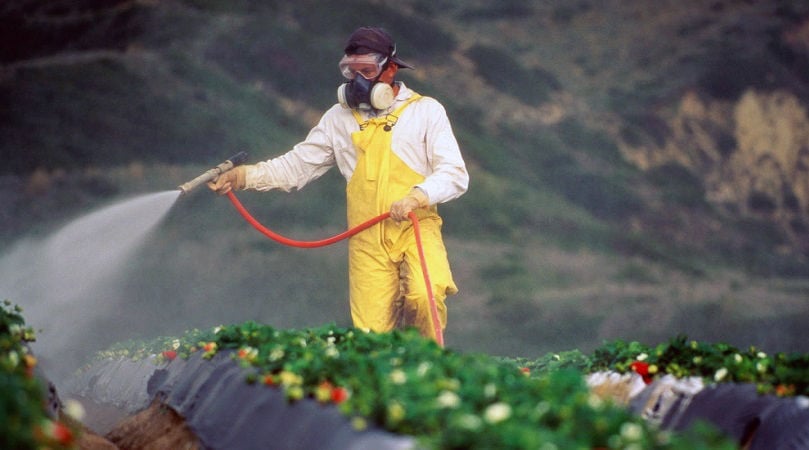 A number of ministers and officials are vowing to continue pushing for a ban on three controversial agri-chemicals – Paraquat, Glyphosate and Chlorpyrifos – all still widely used in Thai agriculture.
Meanwhile, strict measures on using the three chemicals, announced on April 5 and set take effect on October 20, have brought cheers from consumers and NGOs but protests from some farmers, who claim they still need to use the such chemicals.
When the new measures come into effect, farmers will have to provide certification that they have been trained on how to properly use the pesticides and herbicides, the crops they will be used on, and the area – all to calculate the amount of chemicals to be purchased. The person spraying the pesticides must be licenced, and shops may sell to registered and only tested farmers only. Manufacturers, importers and exporters must inform officials about production, import or export processes, and the purpose of possession.
The director-general of Agriculture Agency said farmers who still needed to use the three chemicals could apply for the training course with the government agency at any time.
Meanwhile, the president of the Agribusiness Association of Thai People reported that that in 2018, the country imported 170,000 tonnes of agricultural substances worth 3.62 billion baht – a decrease from 2017 imports of 198,000 tonnes.
SOURCE: The Nation
Keep in contact with The Thaiger by following our
Facebook page
.
"Auf Wiedersehen" to overstaying German on Koh Samui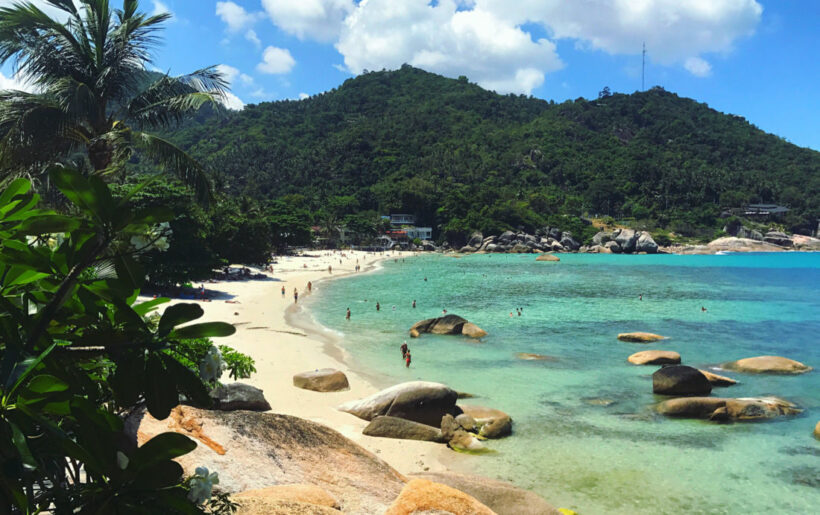 PHOTO: TripSavvy.com
A contingent of immigration and tourist police have arrested a 49 year old German who had overstayed his visa in the kingdom on Koh Samui for 14 days. He will likely be blacklisted from re-entering Thailand for a period following his overstay.
The man, identified only as Manfred L, was taken into custody near the Bo Phut market on the ring road that encircles the island.
Naew Na news agency, always the first with Immigration stories, says the arrest was in keeping with immigration policy and that the public could call 1178 to report violators. They published a picture of the arrested man with his face hidden by a graphic saying "bye".
We chose a pretty picture of Koh Samui instead.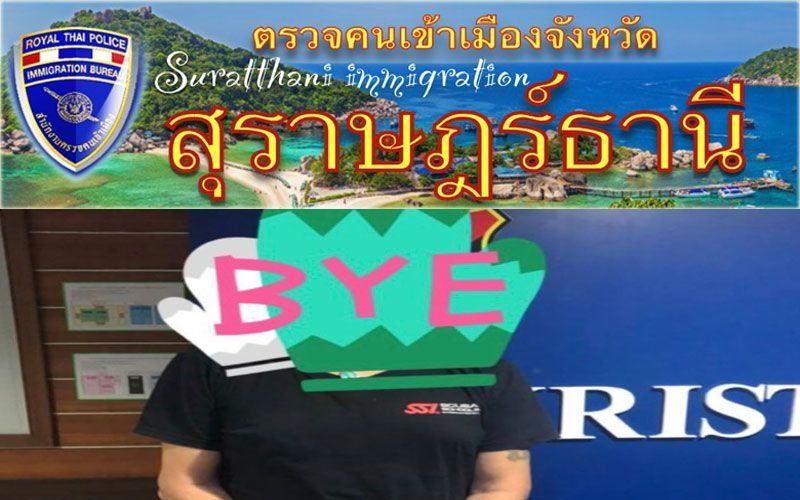 SOURCES: Naew Na News | Thai Visa
Keep in contact with The Thaiger by following our
Facebook page
.