Thai man victim of 'attractive foreign woman sex scam', warns others to beware!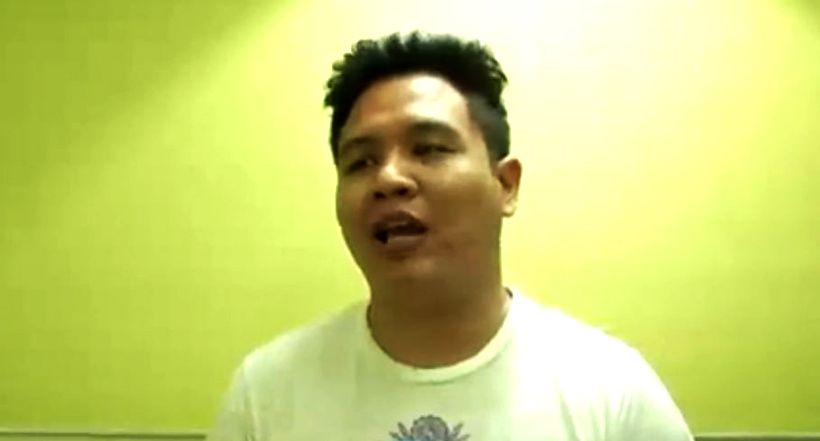 PHOTO: Channel 7
A man from Chiang Mai, in northern Thailand, has shared his story of online blackmail in a Channel 7 TV News report. He says it's a warning for Thai men to beware of attractive foreign women.
The man, a dance teacher from Chang Khan sub-district, says he was befriended by an attractive foreign woman on Facebook. The woman initiated the contact by sending him a friend request, to which 29 year old Thanadon Patthong was happy to accept.
The pair chatted about dancing, and soon they had exchanged Line application ID's and continued their conversation.
Screenshots of their Line conversations show the girl being upfront asking the victim "do you like sexy girls?" to which he simply replied "every man likes sexy girl".
It was here that things got a little more heated. The woman decided to take of all her clothes and masturbate.
She then tried to persuade Thanadon to masturbate too but claims that he didn't do it and ended the call.
Shortly after the dance teacher was contacted again by the woman who revealed she had made a recording of his face and was going to blackmail him.
The femme fatale wanted 50,000 baht in exchange for not sharing the video with friends and family and having to deal with the shame.
Thanadon decided not to pay and instead went public to help warn others.
During the conversation the woman indicated that she was in Macau, and eventually clarified what was happening by saying that she was 'not a girl' but a 'professional scammer'.
The story on Facebook has gained plenty of responses from other men about similar encounters, apparently falling victim to their carnal needs without their Bullshit Detector functioning properly.
SOURCE: Thai Visa


Read more headlines, reports & breaking news in Chiang Mai. Or catch up on your Thailand news.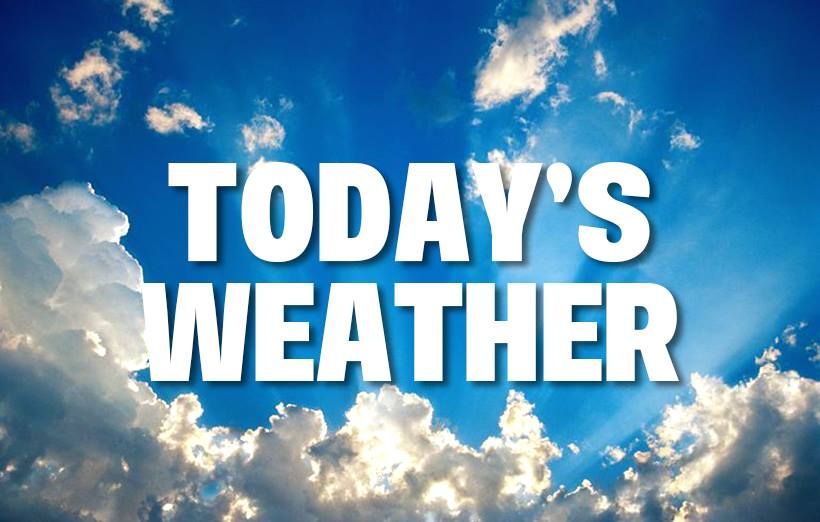 Bangkok
Morning clouds followed by afternoon sun. High 33ºC. Winds NE at 10 to 15 km/h.


Chiang Mai
Generally clear. High 30ºC. Winds ESE and variable.


Phuket
Afternoon showers. High 31ºC. Winds NNE and variable. Chance of rain 40%.


Ko Samui
Thundershowers. High 25ºC. Winds ENE at 10 to 15 km/h. Chance of rain 40%.


Pattaya
Partly cloudy. High 32ºC. Winds NW at 10 to 15 km/h.


Songkhla
Thunderstorms developing in the afternoon. High 29ºC. Winds ENE at 15 to 25 km/h. Chance of rain 80%.


Missing 14 year old girl now under government care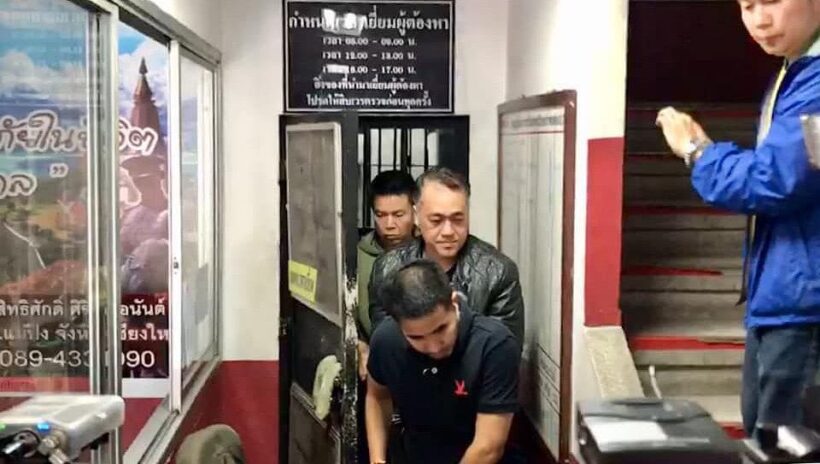 by Kornkamol Aksorndej – The Nation Weekend
A 14 year old girl, reported missing for more than two weeks and later found with an older man in a Chiang Mai apartment, is now under government care.
Pol Maj General Jirabhop Bhuridej of the Crime Suppression Division, says, "We won't give details about the case. The minor must be protected."
The girl was found on Thursday with a 52 year old man, who has been confirmed as the father of one of the girl's friends.
The man, identified only as Ronnachit, is now facing a charge of taking a child younger than 15 years old from her parents.
The girl didn't contacted her family since December 27, concerning her parents. They feared she might have been abducted and filed a complaint with police in Bangkok last week and sought help from various outlets, including social media.
When police eventually located the girl, she was with 'Ronnachit', who said he was going on a sightseeing trip with the girl.
The girl is now under the care of the Social Development and Human Security Ministry.
STORY: The Nation
UPDATE: Missing 14 year old teenager found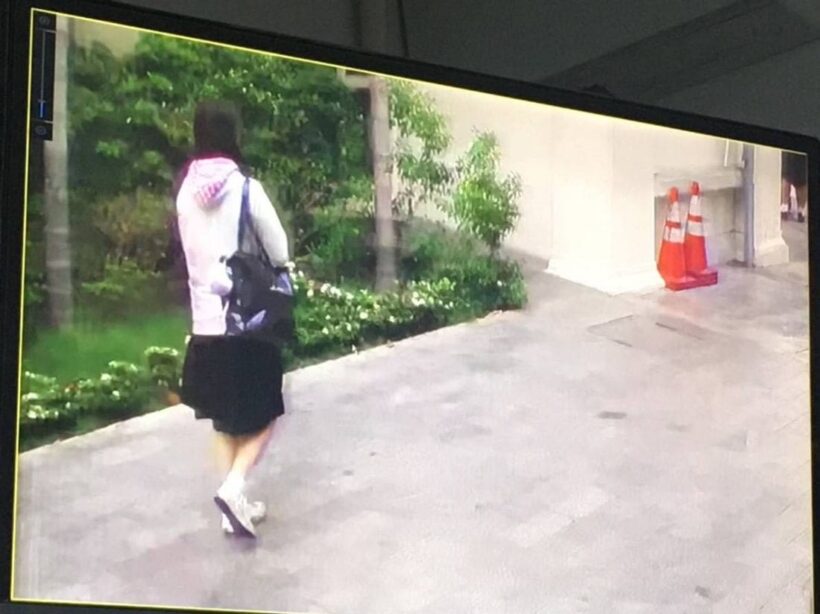 The missing 14 year old school girl Tipayarat "Yoyo" Laosuwanpong, reported by her family as a missing person yesterday, has been found safe.
She was found late last night (Thursday) in Chiang Mai. The family are awaiting further details and hoping to reunite with their daughter today.
Police say they've detained a 52 year old Chiang Mai man in relation to the case. A Thai newspaper is reporting that the 52 year old's daughter may be involved in the case.
Yoyo's father and his sister had only informed the CSD earlier yesterday about the disappearance of Tipayarat, who they say was a bright junior secondary student at Saipanya School.
Before the discovery of Yoyo latest night the girl's aunt told media her niece was last seen riding in a tuk tuk in Bangkok about 2pm on December 27, and logged in to her Facebook account from the eastern province of Rayong the following day. The family had not been able to contact her since.
Read more about Tipayarat's disappearance HERE.