Phuket's infamous inflation linked to economic growth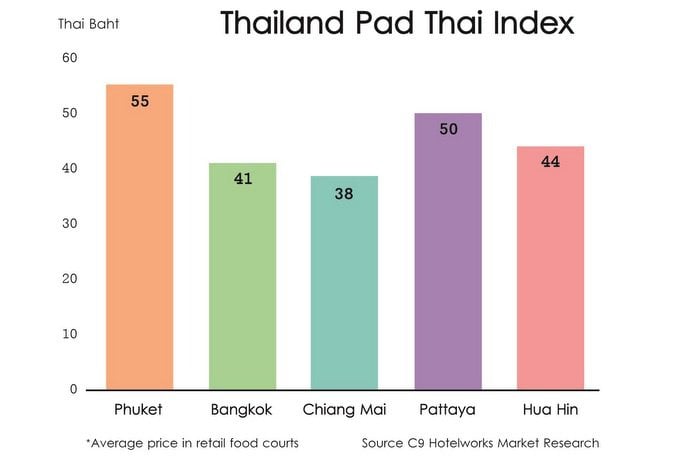 PHUKET: Phuket inflation grew at a rate of 4.1 per cent in 2014, according to data released in C9 Hotelwork's new Economic Overview of the island.
What is clearly demonstrated in the numbers is how important tourism is as a driver of the economy. Using Gross Provincial Product (GPP) as the lead indicator, tourism directly accounts for 35.6 per cent of the island's economy, while the total exceeds 50 per cent of the expanded economy when looking at related sectors, such as transportation, health and financial services, which see strong tourist input.
According to C9's Managing Director Bill Barnett, "at face value the rising cost of living has caused concern among local residents, yet the reality is that inflation is a barometer of economic growth. Our research into consumer behavior on the island clearly indicates that higher prices are correlated with greater spending power.
"In a nutshell, pricing is driving the underlying numbers when comparing Phuket to the national Consumer Price Index. While Thailand's Gross Domestic Product is relatively flat, the tourism sector dominates the local economy and has continued to expand."
One lead indicator is the real estate sector, which accounts for 4.5 per cent of GPP and builds favorable domestic and foreign investment sentiment. Currently the luxury villa estate market has a pipeline exceeding US$500 million including Avadina Hlls, Andara Signature, Anantara Residences, Layan Beach, Point Yamu by Como, and the new Rosewood and MontAzure projects under development. Phuket has continued to see traction at the top end of the property market.
As part of their economic review, C9 undertook a Thailand 'Pad Thai Index', based on that iconic dish at food courts in five key cities across the country. Phuket ranked at the top at 55 baht, well above the cost of the same dish in Bangkok.
To read the full Phuket 2015 Economic Overview visit thephuketinsider.com.
Keep in contact with The Thaiger by following our Facebook page.
Never miss out on future posts by following The Thaiger.
Turbulence ahead for Thailand's aviation industry | VIDEO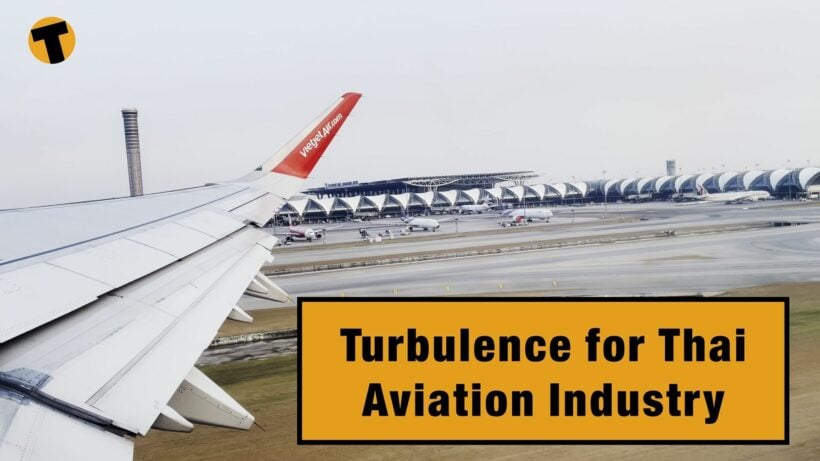 When the airlines, in particular, were asking the government to put their hands in their pockets for some relief funding in August last year, it was genuinely thought that international tourists would be coming back for the high season in December and January. At the very least local tourists and expats would head back to the skies over the traditional holiday break. And surely the Chinese would be back for Chinese New Year?
As we know now, none of that happened. A resurge in cases started just south of Bangkok on December 20 last year, just before Christmas, kicking off another round of restrictions, pretty much killing off any possibility of a high season 'bump' for the tourist industry. Airlines slashed flights from their schedule, and hotels, which had dusted off their reception desks for the surge of tourists, shut their doors again.
Domestically, the hotel business saw 6 million room nights in the government's latest stimulus campaign fully redeemed. But the air ticket quota of 2 million seats still has over 1.3 million seats unused. Local tourists mostly skipped flights and opted for destinations within driving distance of their homes.
As for international tourism… well that still seems months or years away, even now.
Keep in contact with The Thaiger by following our Facebook page.
Never miss out on future posts by following The Thaiger.
Domestic air passenger numbers double those of January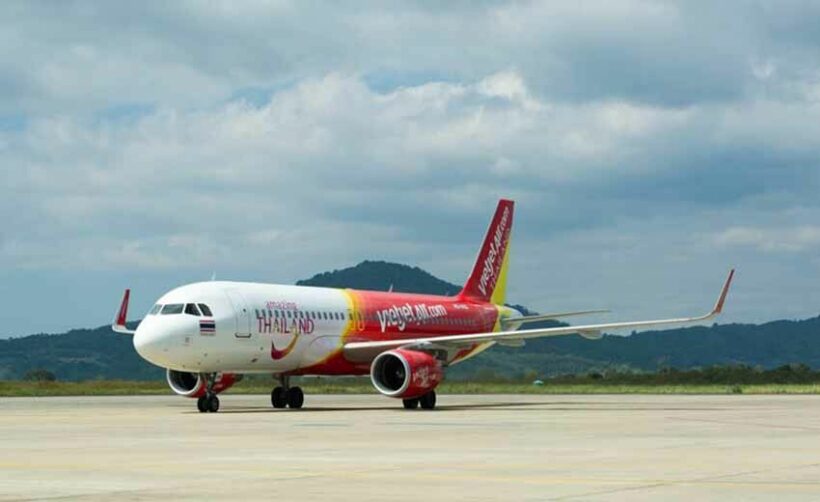 Passenger numbers on domestic flights within Thailand have doubled within a month, rising from 4,000 in January to over 10,000 this month. Having nearly recovered to pre-pandemic levels, domestic travel plummeted once more when Covid-19 resurfaced late last year.
Apirat Chaiwongnoi from the Department of Airports says 15 of Thailand's 29 airports are now operating domestic flights, with more expected to follow. He believes the aviation sector will continue to recover further in the coming 6 months, bolstered by the national vaccine rollout.
Around 120 domestic flights a day are now operating, which is twice the number that were operating at the lowest point in the crisis. Prior to the resurgence of the virus in December, domestic passenger numbers had recovered to 30,000 – 40,000 a day, around 80% of pre-pandemic numbers.
The DoA says airports must continue to adhere to the Covid-19 hygiene measures put in place by the Health Ministry and the Civil Aviation Authority of Thailand.
SOURCE: Bangkok Post
Keep in contact with The Thaiger by following our Facebook page.
Never miss out on future posts by following The Thaiger.
Samut Sakhon's shrimp market to remain closed until February 15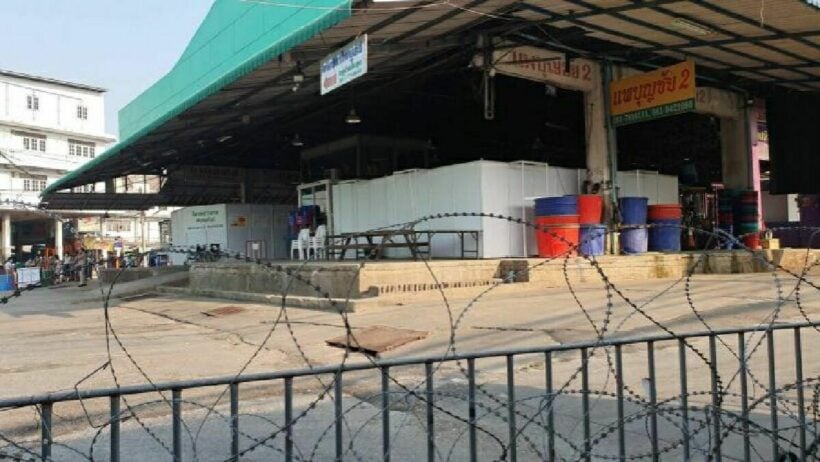 Samut Sakhon's Central Shrimp Market, the epicentre of Thailand's recent wave of Covid-19, will remain closed until February 15. The market can reopen once the overall hygiene situation at the market and surrounding area has improved, according to the province's disease control committee.
Local officials say the shrimp market needs to remain closed until the market structure and nearby residential facilities are inspected. People who violate the order face up to a year in prison and a fine up to 100,000 baht.
More than 12,000 people in the province have tested positive for Covid-19. The increasing number of infections is a result from the active case finding to contain the spread of the virus.
SOURCE: Thai PBS World | Thairath Online
Keep in contact with The Thaiger by following our Facebook page.
Never miss out on future posts by following The Thaiger.