Finance: Using monthly charts to analyze trends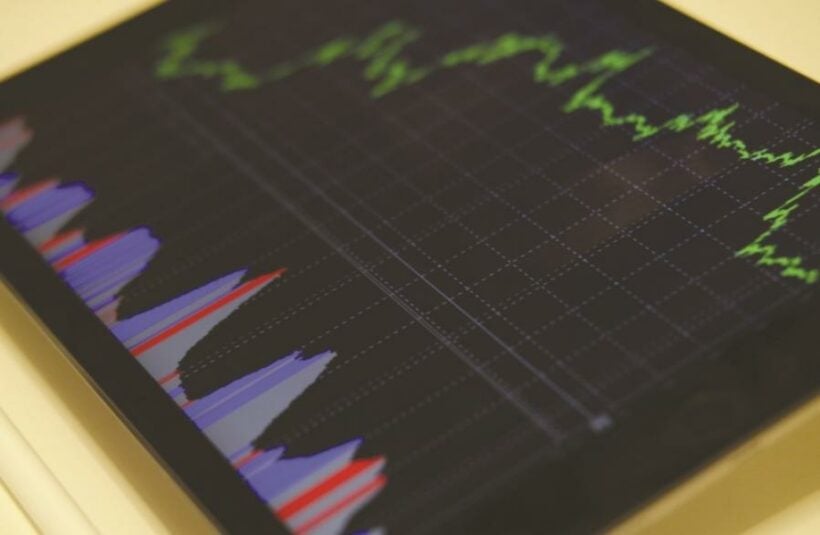 PHUKET: Monthly charts are among the first buy signals I look for when selecting stocks because they show bigger time frames where long term trends can be seen. As we enter the summer months, a short term pull back could still happen and this would be a perfectly normal price action.
Lately we haven't yet seen any price action to suggest a pullback. For the longer term, we still have to lean toward the upside, assuming that the bullish trend of the previous months will continue.
Looking over several monthly charts for a variety of stocks, we are starting to see more stocks breaking into new highs.
Tech giant Apple (NAS DAQ: AAPL) got caught up in the overall choppy market trading over the past two years. Late last year, AAPL began breaking out to have about five months of solid gains that put shares at an all time high.
Online retail behemoth Amazon.com (NASDAQ: AMZN) recently had another strong monthly close at new all time highs and has steadily closed higher for the past couple of months.
Small cap building materials manufacturer Builders First Source (NASDAQ: BLDR) got clobbered in the wake of the financial crisis and is still not back up to pre-crisis highs. However, its monthly chart is starting to break out from a strong cup and handle base. This should also be considered a bullish sign for other housing related stocks.
Small cap online healthcare marketplace stock Care.com Inc (NYSE: CRCM) had Google Capital take a big position in it several months ago, triggering a big gain as other investors rushed in. The technical chart now shows a nice consolidation since 2014 while in March, shares moved to a two year high on huge volume – a very bullish sign.
Large cap oil and gas stock EOG Resources (NYSE: EOG) is still breaking lower in its monthly charts for the past few months. However, the weekly charts show weeks where shares are ending higher. This is a bullish signal making the stock worth watching to see if its monthly closes can move higher.
Small cap biopharma stock Theravance Biopharma (NASDAQ: TBPH) has broken out from a bullish cup and handle formation to close above the 'cup' portion on its technical chart with shares also above its 2014 IPO debut level.
Large cap railroad stock Union Pacific Corporation (NYSE: UNP) had broken out from its post financial crisis consolidation pattern and had a good run from the US$40-110 level before falling off. UNP has just had another big breakout and appears to be heading back up.
Mid cap global life sciences software stock Veeva Systems (NYSE: VEEV) recently hit an all time high on its monthly chart to close above its IPO price after consolidating sideways for around 2.5 years – a fairly bullish sign.
The latest S&P 500 chart also shows the index closing higher for five months in a row (or roughly since the end of the US elections). This has ended roughly two years of consolidation or sideways movement.
Don Freeman, BSME, is president of Freeman Capital Management, a Registered Investment Adviser with the US Securities Exchange Commission (SEC), based in Phuket. He has over 20 years experience working with expatriates, specializing in portfolio management, US tax preparation, financial planning and UK pension transfers. Don can be reached at 089-970 5795 or freeman [email protected]
— Don Freeman


Do you need help with your business? Are you searching for a new job? Or an employer looking to hire? Try Thaiger Jobs today.
Some restrictions lifted for superyachts in the region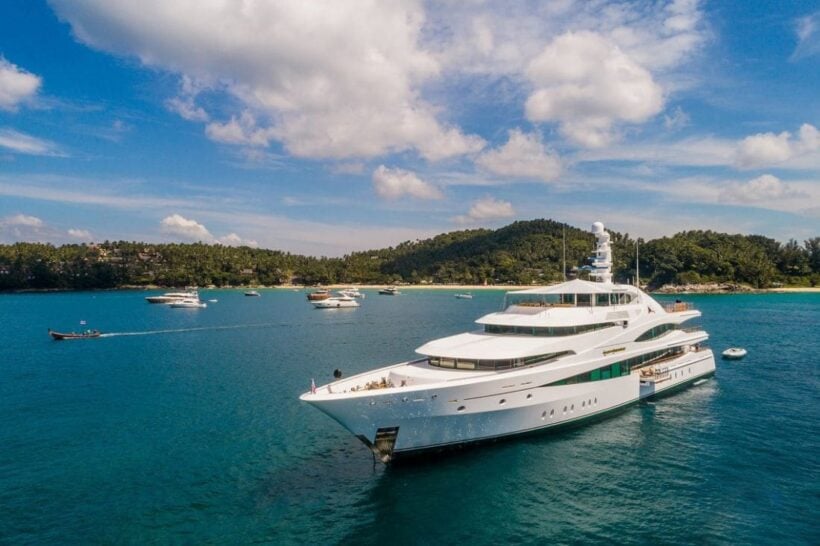 PHOTO: katarocks.com
Thailand is poised to ease rules on bareboat charters as well as introducing new measures to attract more luxury and super yachts into the region.
The new measures were laid out in a presentation called "Highlighting Strategies for Attracting Yachts and Improving Safety at Sea" held at the 2019 Thailand Yacht Show and Rendezvous in Phuket.
Gordon Fernandes, Asia Pacific Superyachts co-founder, outlined new measures to attract Superyachts in the meeting attended by officials from Thailand's Customs Department.
Representing Thailand's Customs Department, Kanchana Suwanicho, updated delegates on the rules applying for a temporary stay for yachts as well as outlining revisions for bareboat charter rules.
ttrweekly.com reports that, under the revisions, bareboat charters will not need to hire a Thai registered captain and engineer to be present on board vessels for the sailing duration.
"Out-dated rules are being reviewed, but due to recent boating tragedies involving foreign tourists authorities are concerned about potential safety lapses."
Stating that Thailand wants to continue being the 'Yachting Hub for Asia' Kanchana said bareboat charters would not be required to hire a Thai captain and engineer, but the charterer would be required to show they had qualified personnel to assume full responsibility.
The Revenue department confirmed it was actively working to resolve a stumbling block linked to Superyacht charter licences.
"Once this stumbling block has been removed foreign flagged yachts, over 30 metres long, will be allowed to legally charter in Thailand. This will be a major boom for the industry both in Phuket and across the region."
The easing of restrictions for superyachts coming to the region has been a major issue of the founder of the Thailand Yacht Show and Singapore Yacht Show, Andy Treadwell.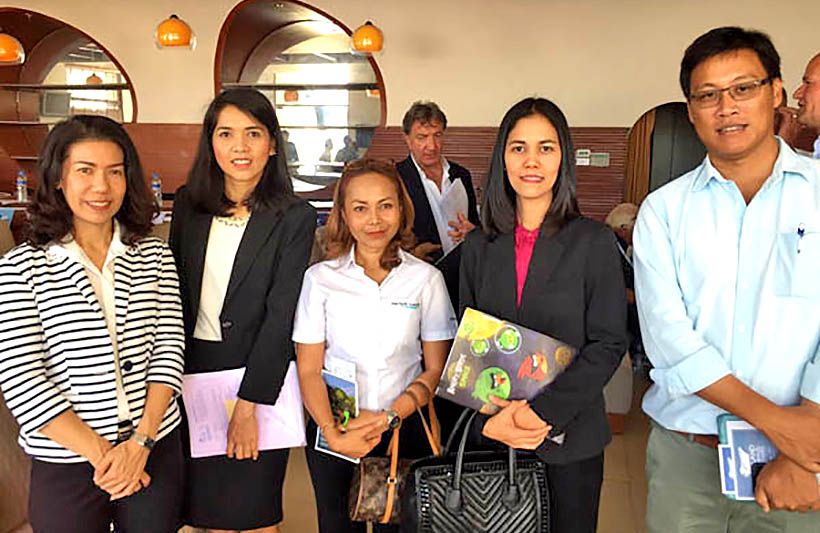 Attendees of the "Highlighting Strategies for Attracting Yachts and Improving Safety at Sea"
PHOTO: ttrweekly.com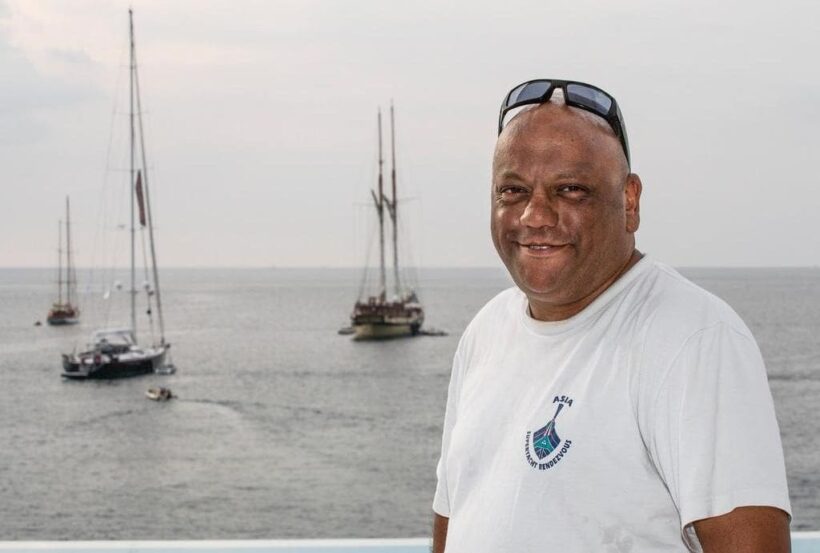 Gordon Fernandes, Asia Pacific Superyachts co-founder – PHOTO: Guy Nowell
Incentive travel the fastest growing segment in Asia Pacific events business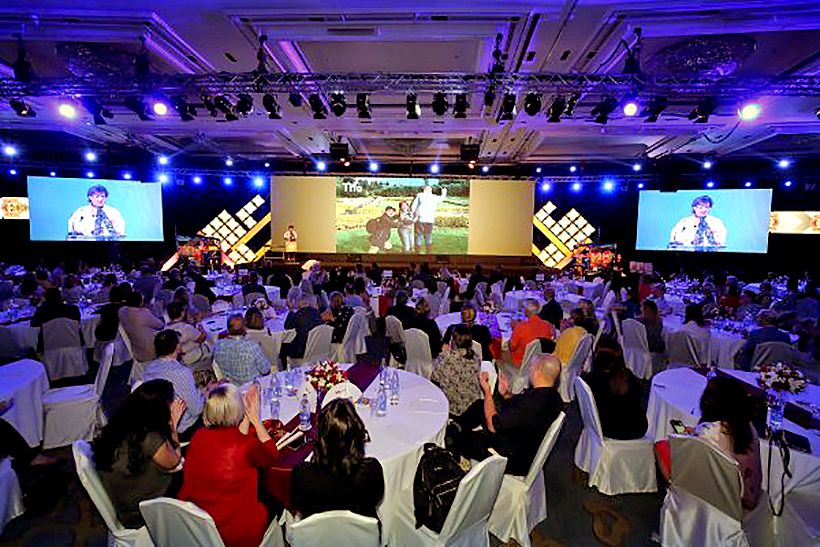 PHOTOS: ttrweekly.com
Responding to a study that says incentive travel is the fastest growing segment in Asia-Pacific's events business, the Thailand Conventions & Exhibitions Bureau is adapting its game plan to tap into this lucrative market.
Last week, TCEB hosted the premier event, SITE's 2019 Global Conference in Bangkok, a worldwide association dedicated exclusively to growing incentive travel.
SITE's most recent research shows the incentive travel sector is the fastest growing element of MICE (Meetings Incentives Conventions Exhibitions), with the highest per person spend, distributed amongst the widest spectrum of destination suppliers.
Other key findings include the dominance of destination appeal among the top factors influencing destination selection, the rise of second tier destinations and the increasing importance of wellness as a key incentive program inclusion.
TCEB is responding with campaigns and initiatives that highlight Thailand's cultural diversity, creative innovation and its abundance of wellness resorts.
Commenting on the research, Society for Incentive Travel Excellence president, Philip Eidsvold said: "Findings are clear: incentive travel planners place more importance on overall destination appeal than air access and hotel infrastructure and Thailand has star quality appeal for incentive travel qualifiers.
The SITE Global Conference was attended by 350 incentive travel professionals from 30 countries, while TCEB estimated hosting the event generated 25 million baht.  However, the overall impact the meeting would have on earnings long term was far more substantial.
The meeting heard that, in the fiscal year ending September 2018, Thailand welcomed 369,370 incentive travellers representing a 35.90% growth (the highest in 14 years). The sector generated 20.67 million baht in revenue or 23.80% growth (the highest in seven years).
The 10 top source markets are: China (79,121 travellers); India (65,717); Malaysia (32,980); Vietnam (26,046); Philippines (22,025); South Korea (17,596); Indonesia (16,164); Singapore (14,596); Japan (13,187) and Laos PDR (13,157 travellers).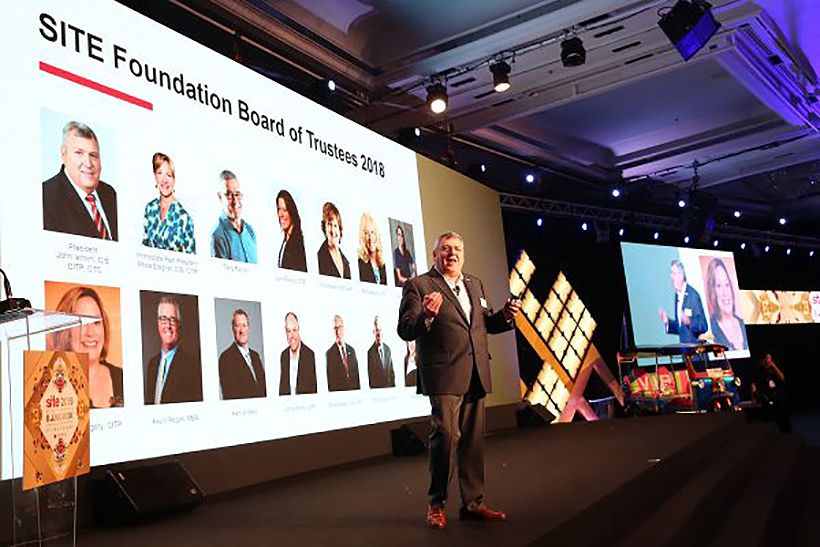 SOURCE: ttrweekly.com
Company rolls out new computers for Chiang Mai school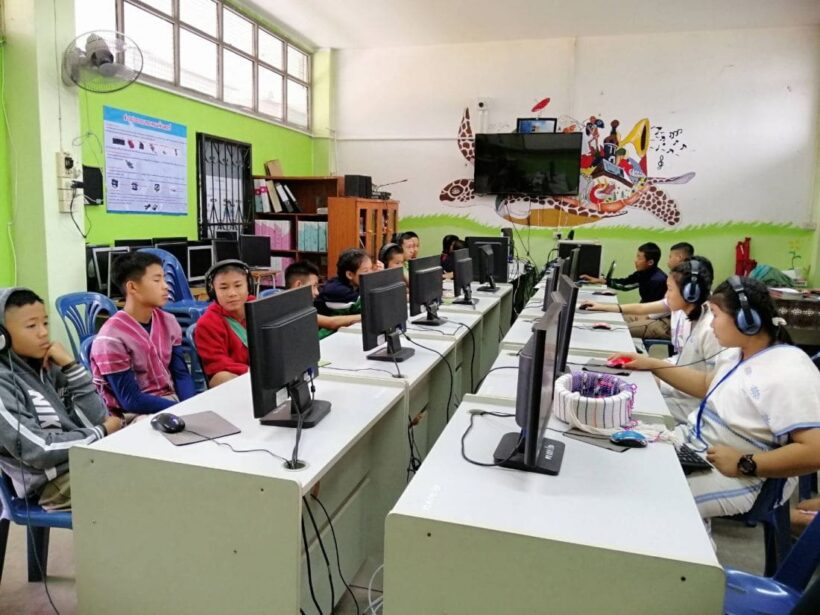 Top executives from Thailand property development company Boutique Corporation recently visited the Intanon Wittaya School in Chiang Mai and presented them with ten desktop computers to the school.
Inthanon Wittaya School is located in Amphur Mae Jam, 111.2 kilometers from Chiang Mai, with 192 kindergarten and primary school students. The school offers a computer class but only had 11 computers available in the classroom before the donation.
Some of the students plan to participate in a computer competition, for which they had an inadequate number of computers with which to practice and prepare. Hearing of this, Boutique Corporation PCL chose Inthanon Wittaya School for its 2018 corporate social responsibility activity.
Mr. Chatchawan Wisetkhoon, the director of Intanon Wittaya School, said, "We thank Boutique Corporation for donating these computers. Inthanon Wittaya School is very grateful. Through teaching and learning activities, our school will use the computers for the maximum benefit of our students."
The presentation was made by Prabsharan Thakral, President and Group CEO; Ekanut Ungphakorn, Chief Operating Officer; Nattaya Huatsoontorn, Chief Financial Controller; and Pornpimol Chaichanakajorn, Senior Vice President – HR Business Partner.
President and Group CEO Prabsharan Thakral commented, "Boutique Corporation PCL appreciates this opportunity to support Thailand students. It is essential for them to develop computer skills in preparation for almost any future profession. We're pleased we can help further their education."
This is the first donation Boutique Corporation has made to Inthanon Wittaya School. Last year, Boutique made donations to causes including "To Be Number One Under Princess Ubolratana"; the Charity Shield Golf Cup, arranged by the Fund for Empowerment of Persons with Disabilities; The Department of the Interior of Krathu District, Phuket Province, to plant marigold flowers for the Royal Ceremony; and the Bowling Charity by CRMC Royal Thai Air Force Alumni.
Boutique Corporation is a leading asset developer in Thailand. The group currently operates hospitality assets under the brands Citadines, Oakwood, and its self-managed brand Journeyhub. The group is expanding its hospitality development platform across Thailand; in particular, in Pattaya, Phuket, and Chiang Mai; where Novotel Chiang Mai Nimman Journeyhub is already confirmed.