Finance: Using monthly charts to analyze trends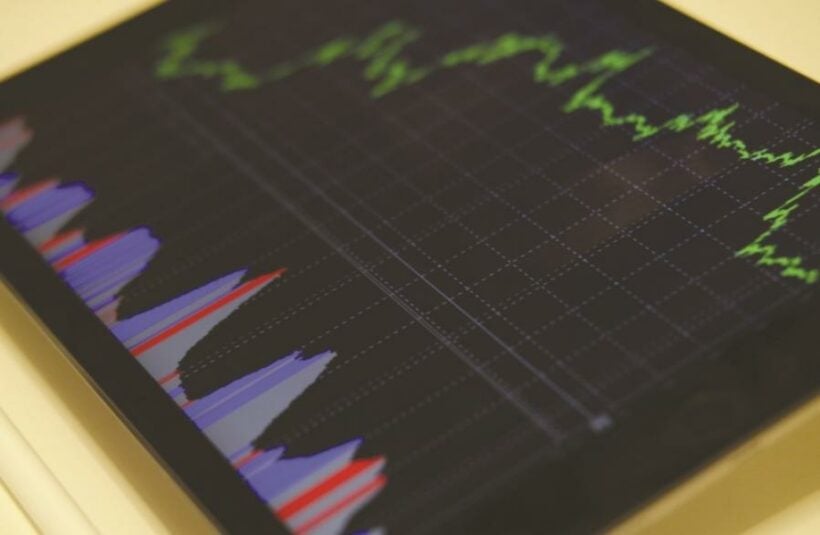 PHUKET: Monthly charts are among the first buy signals I look for when selecting stocks because they show bigger time frames where long term trends can be seen. As we enter the summer months, a short term pull back could still happen and this would be a perfectly normal price action.
Lately we haven't yet seen any price action to suggest a pullback. For the longer term, we still have to lean toward the upside, assuming that the bullish trend of the previous months will continue.
Looking over several monthly charts for a variety of stocks, we are starting to see more stocks breaking into new highs.
Tech giant Apple (NAS DAQ: AAPL) got caught up in the overall choppy market trading over the past two years. Late last year, AAPL began breaking out to have about five months of solid gains that put shares at an all time high.
Online retail behemoth Amazon.com (NASDAQ: AMZN) recently had another strong monthly close at new all time highs and has steadily closed higher for the past couple of months.
Small cap building materials manufacturer Builders First Source (NASDAQ: BLDR) got clobbered in the wake of the financial crisis and is still not back up to pre-crisis highs. However, its monthly chart is starting to break out from a strong cup and handle base. This should also be considered a bullish sign for other housing related stocks.
Small cap online healthcare marketplace stock Care.com Inc (NYSE: CRCM) had Google Capital take a big position in it several months ago, triggering a big gain as other investors rushed in. The technical chart now shows a nice consolidation since 2014 while in March, shares moved to a two year high on huge volume – a very bullish sign.
Large cap oil and gas stock EOG Resources (NYSE: EOG) is still breaking lower in its monthly charts for the past few months. However, the weekly charts show weeks where shares are ending higher. This is a bullish signal making the stock worth watching to see if its monthly closes can move higher.
Small cap biopharma stock Theravance Biopharma (NASDAQ: TBPH) has broken out from a bullish cup and handle formation to close above the 'cup' portion on its technical chart with shares also above its 2014 IPO debut level.
Large cap railroad stock Union Pacific Corporation (NYSE: UNP) had broken out from its post financial crisis consolidation pattern and had a good run from the US$40-110 level before falling off. UNP has just had another big breakout and appears to be heading back up.
Mid cap global life sciences software stock Veeva Systems (NYSE: VEEV) recently hit an all time high on its monthly chart to close above its IPO price after consolidating sideways for around 2.5 years – a fairly bullish sign.
The latest S&P 500 chart also shows the index closing higher for five months in a row (or roughly since the end of the US elections). This has ended roughly two years of consolidation or sideways movement.
Don Freeman, BSME, is president of Freeman Capital Management, a Registered Investment Adviser with the US Securities Exchange Commission (SEC), based in Phuket. He has over 20 years experience working with expatriates, specializing in portfolio management, US tax preparation, financial planning and UK pension transfers. Don can be reached at 089-970 5795 or freeman capital@gmail.com.
— Don Freeman
Want more from the Thaiger family?
📱 Download our app on Android or iOS for instant updates on your mobile
📧 Subscribe to our daily email newsletter
👍 Like/Follow us on Facebook
🔔 Subscribe to or Join our YouTube channel for daily video updates
No government bailout for Thai Airways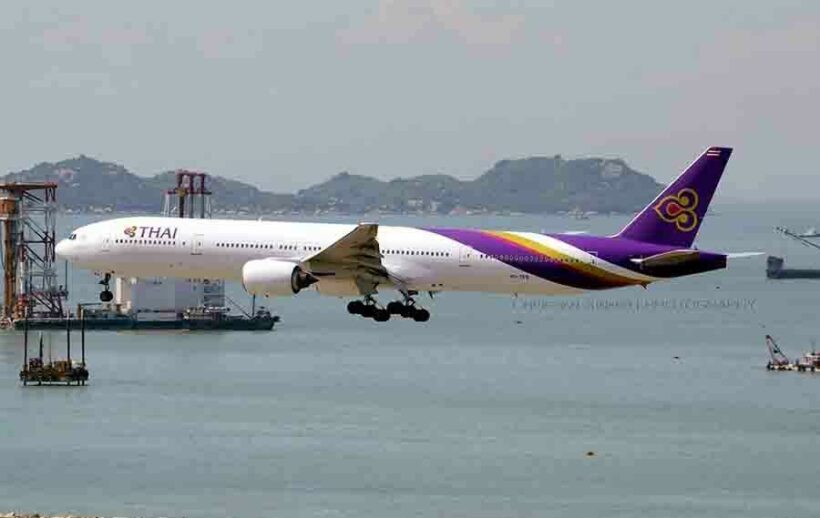 A final meeting for a vote on the Thai Airways debt restructure program is set for this Wednesday after being postponed last week.
Meanwhile, a source close to those managing Thai Airways' debt rehab plan, says the state is not obliged to provide a bailout for the national carrier. The Bangkok Post reports that Chansin Treenuchagron, acting president for Thai Airways, says no such commitment has been made and the government is not obliged to take on the role of loan guarantor for the airline.
It's understood that last week, representatives from the Finance Ministry attended an online meeting between the airline's debt rehab planners and its creditors. However, Chansin says the ministry's presence at the meeting is not an indication that the state will provide a bailout.
According to the Bangkok Post report, a number of creditors are concerned about the carrier's ability to secure a loan without assistance from the Finance Ministry, but Chansin insists that, should the rehab plan be judged financially viable, loan procurement will not be an issue, even with the airline's huge debts.
A vote on the plan was delayed last week after more than 15 creditors asked for amendments to be made. It's understood a number of creditors, including the Finance Ministry, are against the proposal of a no debt cut outlined in the plan. Thai Airways is understood to be trying to defer bond repayments.
The vote is now scheduled to take place on Wednesday, when the airline's creditors will decide whether or not to accept the plan. The carrier needs more than 50% of its creditors to vote in favour of accepting, at which point, it will be submitted to the Central Bankruptcy Court for consideration. In the event of insufficient votes in favour of the plan, the national airline will be declared bankrupt.
SOURCE: Bangkok Post
Want more from the Thaiger family?
📱 Download our app on Android or iOS for instant updates on your mobile
📧 Subscribe to our daily email newsletter
👍 Like/Follow us on Facebook
🔔 Subscribe to or Join our YouTube channel for daily video updates
Thailand's airlines call for meeting with PM to discuss soft loans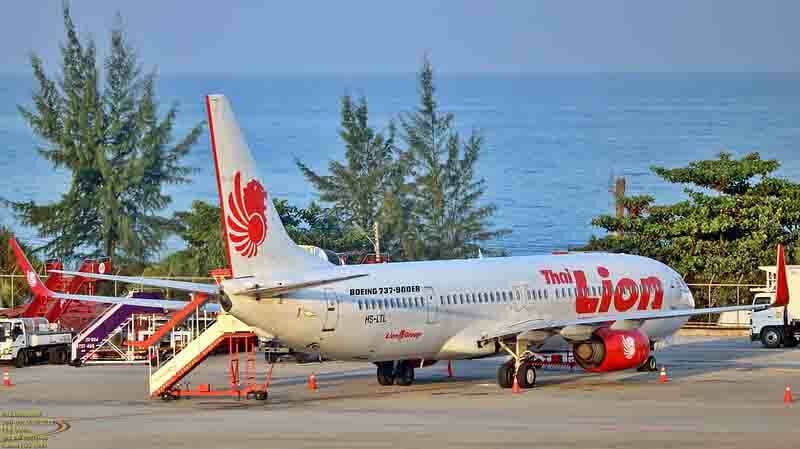 The Thai Airlines Association says 7 member airlines are pushing for a meeting with PM Prayut Chan-o-cha to discuss the option of soft loans. The carriers have been seeking this financial aid for some time and have even decreased the amount being asked for, from 24 billion baht last year to 14 billion now.
The Bangkok Post reports that representatives from Thai AirAsia, Thai AirAsia X, Bangkok Airways, Nok Air, Thai Smile Airways, Thai Lion Air, and Thai Vietjet Air want to meet the PM to discuss what progress, if any, has been made on the matter. Wutthipong Prasartthong-osod from the TAA says the loans would give the carriers the support they desperately need at this time, with the association also putting the request in writing.
The airlines previously met with the PM last August to discuss the proposal, with the TAA pointing out the situation has worsened considerably since then. The ongoing third wave of Covid-19 has led to a reduction in flights, which has had a significant impact on revenue.
In addition, carriers are struggling to meet the ongoing costs of operating flights and paying workers. The association says the provision of soft loans would cushion the impact and help domestic tourism. It is also calling on the government to vaccinate airline staff, given that they are frontline workers in the tourism sector.
The Bangkok Post reports that in February, the Finance Minister, Arkhom Termpittayapaisith, was hesitant in his response to the call for soft loans, with the Export-Import Bank of Thailand asked to come up with some form of financial assistance for the airlines. According to Arkhom, providing soft loans or bringing such lending under the Public Service Account would mean his ministry having to take responsibility for the difference between market interest and soft loan interest.
SOURCE: Bangkok Post
Want more from the Thaiger family?
📱 Download our app on Android or iOS for instant updates on your mobile
📧 Subscribe to our daily email newsletter
👍 Like/Follow us on Facebook
🔔 Subscribe to or Join our YouTube channel for daily video updates
Thai Airways debt restructuring vote pushed back to next week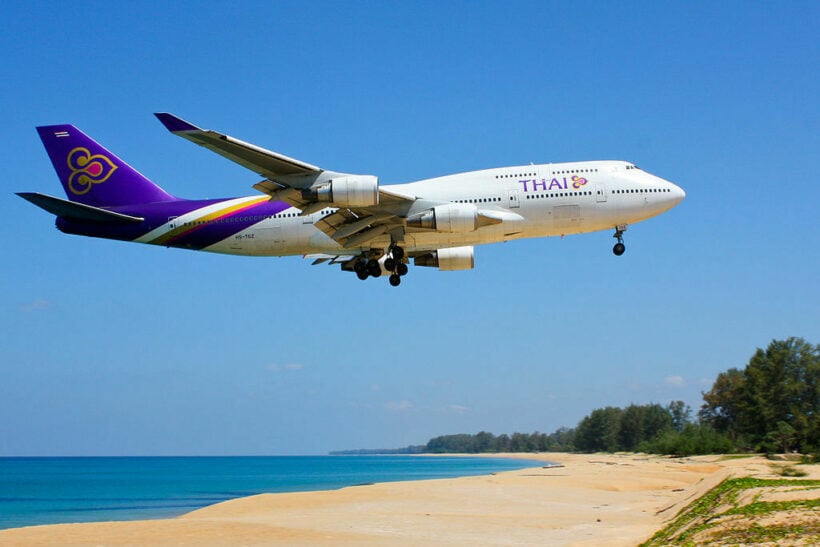 The vote on Thai Airways International's debt restructuring plan has been postponed and rescheduled for next week. The national airline needs the plan to be approved by more than 50% of creditors to move forward with the bankruptcy proceedings.
The airline's total liabilities stack up more than 300 billion baht. With flight suspensions over the past year brought on by travel restrictions to prevent the spread of Covid-19, Thai Airways lost 141 billion baht last year.
Thai Airways has proposed a 3-year freeze on the loan repayments as well as a 6-year delay on bond repayments. The airline is also pushing to have unpaid interest on loans waived.
Debtholders discussed the plan during a video conference today and decided to delay the vote, a legal advisor to Thai Airways told reporters. Back in March, Thailand's Finance Minister, which is the airline's largest shareholder, had implied that they back the debt restructuring plan. An attorney representing the creditors had also said many favoured the proposed restructuring.
SOURCE: Bloomberg
Want more from the Thaiger family?
📱 Download our app on Android or iOS for instant updates on your mobile
📧 Subscribe to our daily email newsletter
👍 Like/Follow us on Facebook
🔔 Subscribe to or Join our YouTube channel for daily video updates