Finance: Will 2016 be the year of the bear?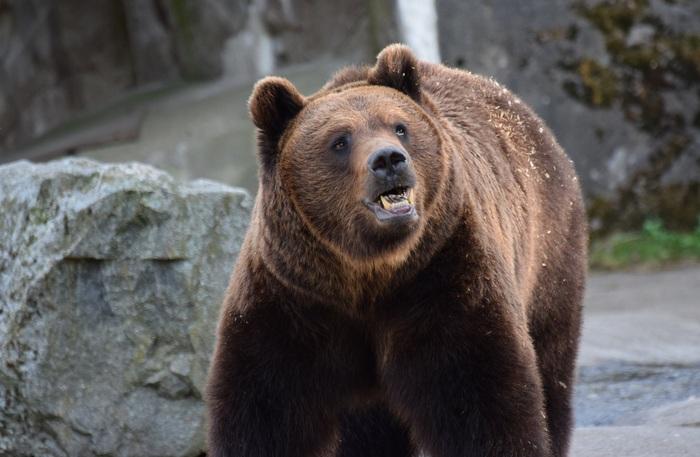 PHUKET: There's an old saying on Wall Street that might unnerve investors: "As goes January, so goes the year." Unfortunately, January 2016 was a very bad opening for stock markets. In fact, it was one of the worst openings in one hundred years, as the Dow Jones industrial average fell about 5.5 per cent while NASDAQ fell almost eight per cent.
Of course, there are the usual financial analysts and talking heads who are trying to calm investor fears by saying we can't be heading into a bear market because they only happens when the economy is in recession. Unfortunately for the perpetual bulls, the research findings of Standard & Poor's Sam Stovall show that every time there has been a recession in the US since 1948, the stock market had plunged months before the recession occurred.
Specifically, Stovall found that a stock market plunge of at least ten per cent predicted trouble brewing in the overall economy, with the fall starting on average seven and a half months before the actual start of the next recession. And when stock market declines prior to a recession are combined with the actual declines during one, stocks dropped an average of nearly thirty per cent.
My overall take on the stock market right now is that risk is rising due to bad news out of China, credit problems, and the lack of real economic growth. I also believe that investors are worried about the US Federal Reserve and its inability to come to the rescue by cutting interest rates if a recession does begin.
For those reasons, my own and my client's accounts have been in cash since mid-December 2015 – avoiding the big losses so far this year. Until the market shows more technical signs of hitting a bottom, it's going to be better to just be in cash. Protecting cash and your ability to make decisions is important during bear markets or corrections.
Looking at the S&P 500's technical chart, one can draw a floor line at the 1,900 level. If that level cannot hold (so far, and as of the end of January, it has held), the S&P 500 is likely to move down to the 1,600 level. On the other hand, if a decisive upswing can move the S&P 500 back above the 2,100 level, I will be interested in moving cash back into stocks.
However, I am waiting until the market downtrend clearly turns into a market uptrend before buying any stocks. An uptrend may not occur right away though, if the price of oil continues to plunge, or if the market rolls over again to below January lows.
I am expecting a short term rally off the panic lows of late January, but I also expect this rally to likely fail in the weeks and months ahead, unless the market develops some leadership stocks. Facebook, Amazon, Netflix and Google were holding the market up, but have begun to be sold and enter corrections. Without leadership any market rally is vulnerable, meaning investors will need to be patient.
When that next uptrend does occur, growth stocks with strong earnings and sales and technically sound charts will again lead the market. Otherwise, and as of the end of January, leadership stocks remain largely nonexistent, albeit many technology and health care stocks were holding up well.
Finally, it's important to remember that you should not be worried about what the markets are doing right now or will do in the future. Instead, you need to focus on what you can control, i.e. your exposure to risk, portfolio allocation, entry/exit positions, stop loss orders and the like.
Don Freeman, BSME is president of Freeman Capital Management, a Registered Investment Advisor with the US Securities Exchange Commission (SEC), based in Phuket. He has over 15 years experience working with expatriates, specializing in portfolio management, US tax preparation, financial planning and UK pension transfers. Call for a free portfolio review. Don can be reached at: 089-970-5795 or email: freemancapital@gmail.com.
— Don Freeman
Keep in contact with The Thaiger by following our Facebook page.
Never miss out on future posts by following The Thaiger.
Turbulence ahead for Thailand's aviation industry | VIDEO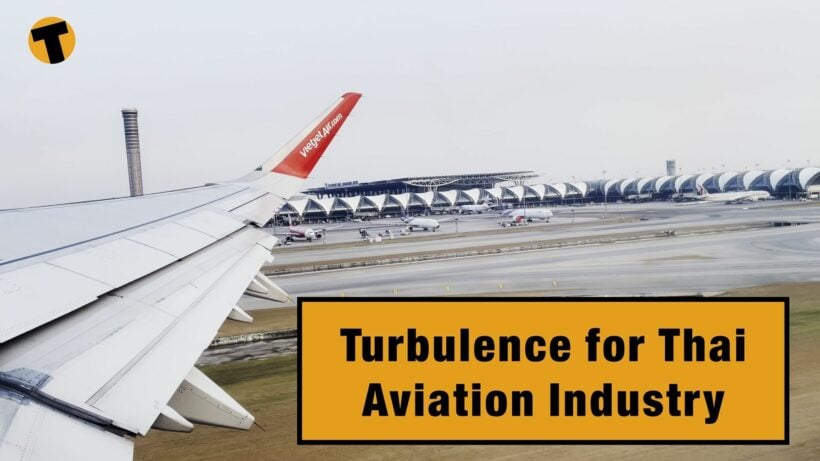 When the airlines, in particular, were asking the government to put their hands in their pockets for some relief funding in August last year, it was genuinely thought that international tourists would be coming back for the high season in December and January. At the very least local tourists and expats would head back to the skies over the traditional holiday break. And surely the Chinese would be back for Chinese New Year?
As we know now, none of that happened. A resurge in cases started just south of Bangkok on December 20 last year, just before Christmas, kicking off another round of restrictions, pretty much killing off any possibility of a high season 'bump' for the tourist industry. Airlines slashed flights from their schedule, and hotels, which had dusted off their reception desks for the surge of tourists, shut their doors again.
Domestically, the hotel business saw 6 million room nights in the government's latest stimulus campaign fully redeemed. But the air ticket quota of 2 million seats still has over 1.3 million seats unused. Local tourists mostly skipped flights and opted for destinations within driving distance of their homes.
As for international tourism… well that still seems months or years away, even now.
Keep in contact with The Thaiger by following our Facebook page.
Never miss out on future posts by following The Thaiger.
Domestic air passenger numbers double those of January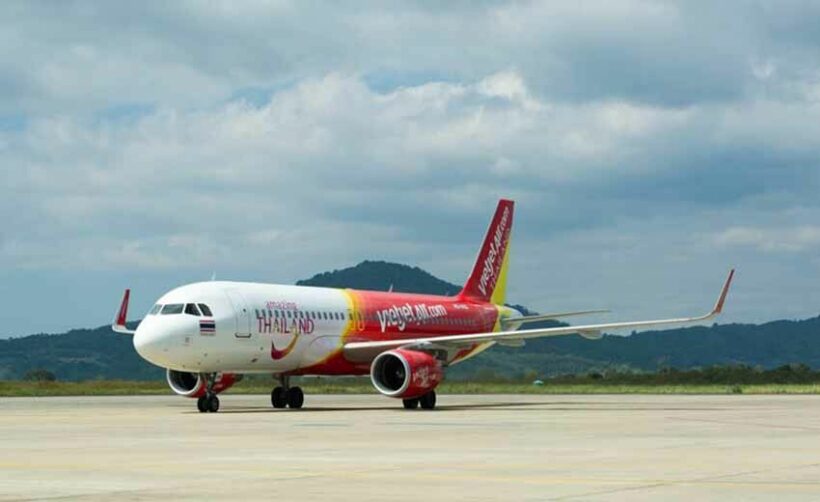 Passenger numbers on domestic flights within Thailand have doubled within a month, rising from 4,000 in January to over 10,000 this month. Having nearly recovered to pre-pandemic levels, domestic travel plummeted once more when Covid-19 resurfaced late last year.
Apirat Chaiwongnoi from the Department of Airports says 15 of Thailand's 29 airports are now operating domestic flights, with more expected to follow. He believes the aviation sector will continue to recover further in the coming 6 months, bolstered by the national vaccine rollout.
Around 120 domestic flights a day are now operating, which is twice the number that were operating at the lowest point in the crisis. Prior to the resurgence of the virus in December, domestic passenger numbers had recovered to 30,000 – 40,000 a day, around 80% of pre-pandemic numbers.
The DoA says airports must continue to adhere to the Covid-19 hygiene measures put in place by the Health Ministry and the Civil Aviation Authority of Thailand.
SOURCE: Bangkok Post
Keep in contact with The Thaiger by following our Facebook page.
Never miss out on future posts by following The Thaiger.
Samut Sakhon's shrimp market to remain closed until February 15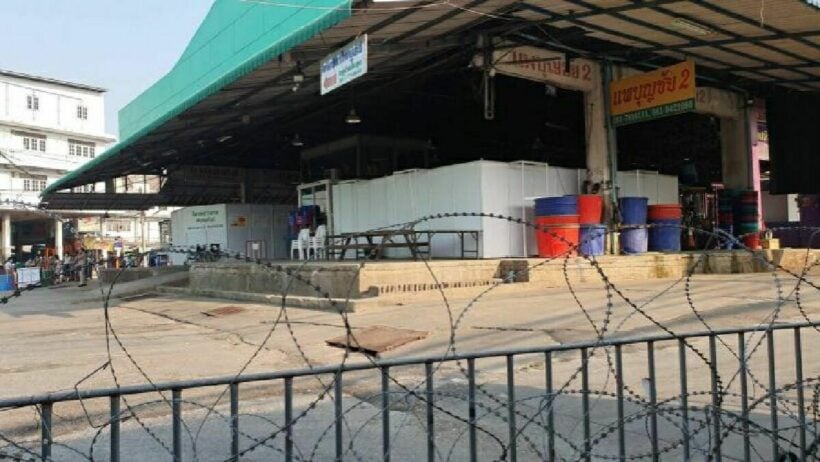 Samut Sakhon's Central Shrimp Market, the epicentre of Thailand's recent wave of Covid-19, will remain closed until February 15. The market can reopen once the overall hygiene situation at the market and surrounding area has improved, according to the province's disease control committee.
Local officials say the shrimp market needs to remain closed until the market structure and nearby residential facilities are inspected. People who violate the order face up to a year in prison and a fine up to 100,000 baht.
More than 12,000 people in the province have tested positive for Covid-19. The increasing number of infections is a result from the active case finding to contain the spread of the virus.
SOURCE: Thai PBS World | Thairath Online
Keep in contact with The Thaiger by following our Facebook page.
Never miss out on future posts by following The Thaiger.