Thai Life
Up in the Air: Phuket-Hat Yai: truly boutique flights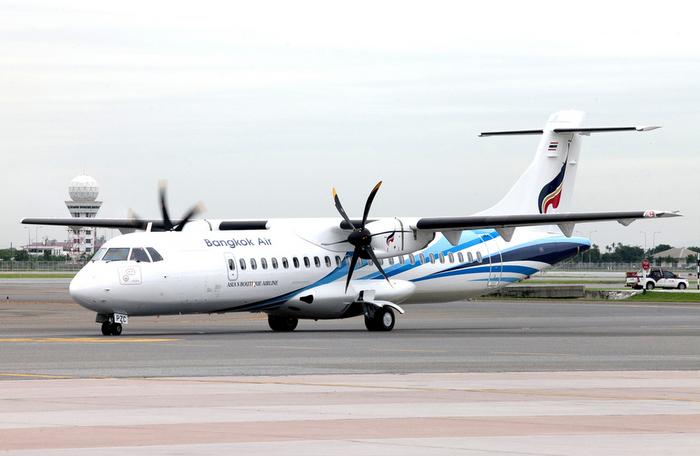 PHUKET: Bangkok Airways daily flights connecting Southern Thailand's two busiest airports – Phuket (HKT) and Hat Yai International – are currently experiencing average load factors ranging from 60 to 70 per cent, with the overwhelming majority of passengers being Thai nationals, an airline executive has revealed.
Pannaphorn Preechachan, Bangkok Airways chief of regional corporate communications for Southern Thailand, said the current load factor was rising as public awareness of the flights has been increasing since the service was introduced in October 2015.
"There's growing awareness that our new service is available on this route, and many people have even requested additional flights be added in the afternoon or evening," she said.
"About 98 per cent of the passengers are Thai nationals, with foreign tourists making up the other two per cent," she said.
The trend is perhaps not surprising given the huge numbers of Thais from other southern Thai provinces who work, or have business interests, in Phuket.
The failure to tap into the huge foreign tourist market in the Thai lower south seems to be a problem endemic to many Thai domestic carriers, however.
Last year, a Nok Air vice president said that they were behind rival Thai AirAsia in the Phuket market due to their failure to tap into the huge numbers of foreign tourists transiting through Phuket, which make up more than half of all travellers disembarking at the airport.
Ms Pannaphorn said that the Phuket – Hat Yai service has been promoted in both markets through billboards, radio advertising, magazine advertisements and special promotions at selected local events.
However, a look at Bangkok Airway's Facebook and Twitter pages reveals that the carrier's social media content is geared almost exclusively to the domestic market.
The slogans may be in English, but the body copy that actually explains what is on offer is almost invariably in Thai language only.
In Songkhla Town and Hat Yai City, for example, hundreds if not thousands of tuk-tuks bear ads introducing the all-inclusive, one-way 1,490 baht flights, but these go unnoticed by the vast majority of tourists who are unable to read Thai.
Songkhla province, where Hat Yai is located, is a major tourist destination for visiting Malaysian tourists, including its large population of ethnic Chinese.
Unbeknownst to many, Malaysia is Thailand's second largest tourist source market, after mainland China. Many of these visitors arrive by tour bus to visit destinations in Songkhla. However, the vast majority of Malaysian tourists remain unaware that a flight service to Phuket is available.
The Phuket to Hat Yai service would also draw the interest of the many thousands of expat residents of Phuket who need to do 'visa runs' or conduct business trips to neighboring Malaysia.
On the topic of expanding flight services in the south of Thailand, Ms Pannaphorn said that Bangkok Airways had no immediate plans to expand services to Narathiwat International Airport or any other international airports in the region.

— Stephen Fein