Bank of Thailand sends a 'warning shot', but little impact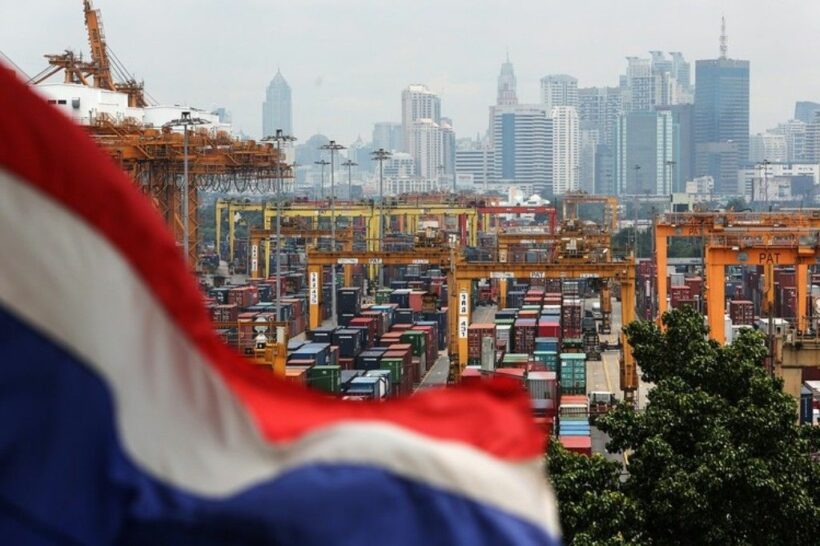 PHOTO: Chiang Rai Times
"The Bank of Thailand's move to curb the rising baht is simply a "warning shot" and will have little impact on the currency's value or on the bond and stock markets." This is the response from Thai economists following Friday's BOT tweaking of the economic dials.
On Friday the BOT adjusted down the amount of baht accounts held by foreign investors and called on financial institutions to provide reports on foreign investors holding debt securities issued in Thailand.
The Stock Exchange of Thailand reacted on Friday and closed at 1,731.59, down 8.86 points or 0.51% from trading on Thursday. The baht also weakened by about 20 to 30 satang, depreciating to 30.90 from 30.60 baht to the US dollar.
Pipat Luengnaruemitchai, assistant managing director at Phatra Securities says there has been very little reaction to the change.
"I think this was just a warning shot and it implies that the central bank doesn't really want to lower interest rates."
If the US Federal Reserve cuts its policy rate later this month, then the baht is likely to move up against the dollar, Pipat said, adding that BOT's last resort will be to cut the policy rate.
The fast-rising value of the baht has worried both exporters and policymakers as it could further impact Thai exports, which have already suffered from the global economic slowdown. Some economists have called on the central bank to lower the interest rate to prevent the baht from rising further as it could erode the competitiveness of Thai exports as goods from countries with weaker currencies will be cheaper in the global market.
The high baht has also been blamed as one of the main reasons for tourist numbers to cool off in the past four months.
Some analysts have forecast that the baht could edge up to 29 or 28 baht to the dollar by the end of this year should the Fed lower its interest rate twice this year.
Read the rest of the story HERE.
Keep in contact with The Thaiger by following our
Facebook page
.


Do you need help with your business? Are you searching for a new job? Or an employer looking to hire? Try JobCute today.

Read more headlines, reports & breaking news in Thailand. Or catch up on your Thailand news.

Fish sauce excluded from Thailand's proposed tax on salty foods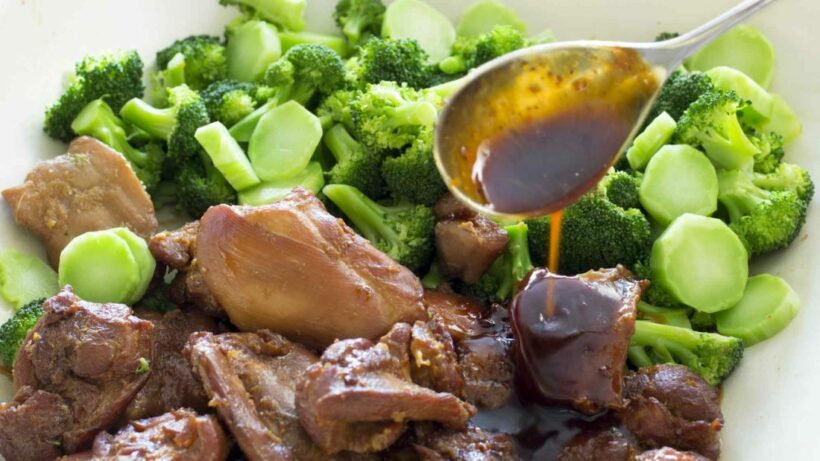 PHOTO: Cook's Illustrated
Thailand's Excise Department and Public Health Ministry is considering a levy on salty foods in an attempt to tackle the sodium-rich diets of Thai citizens, and the health consequences.
The director general of the Excise Department, Patchara Anuntasilpa says the tax would be calculated based on the amount of salt in a product, with the proposal being sent to Finance Minister Uttama Savanayana by year end.
Fish sauce is a liquid condiment made from fish or krill that have been coated in salt and fermented for up to two years.[1][2]:234 It is used as a staple seasoning in East Asian cuisine and Southeast Asian cuisine, particularly south east Asia and Taiwan. Following widespread recognition of its ability to impart a savoury umami flavor to dishes, it has been embraced globally by chefs and home cooks.
"If the tax is approved, we will allow entrepreneurs one or two years to reduce the salt content and launch a less-salty version of their product."
The World Health Organisation and the UN both recommend taxing foods with a high salt content, saying increased sodium intake leads to high blood pressure, cancer and kidney and heart disease.
The Nation reports however, that while the proposal is to levy the tax on frozen and canned foods, along with processed items such as instant noodles, seasoning such as fish sauce and snacks like potato chips would be excluded.
The Federation of Thai Industries has pledged to cooperate with the government's effort to improve the health of Thailand's citizens, but its head Wisit Limluecha says he is not in favour of taxing popular seasonings, snacks, frozen or instant foods.
"Research has found that these foods represent only 20% of what we eat each day, and everyone has different eating habits, so the better solution would be to advise consumers on how to eat healthily."
Wisit warns that the tax may damage the country's competitiveness in the food sector both overseas and in Thailand, where imported products are easily available. He also voices concern that small businesses will suffer if unable to afford ingredient and packaging changes.
SOURCE: The Nation
Keep in contact with The Thaiger by following our
Facebook page
.
500 people own 36% of equity in Thai companies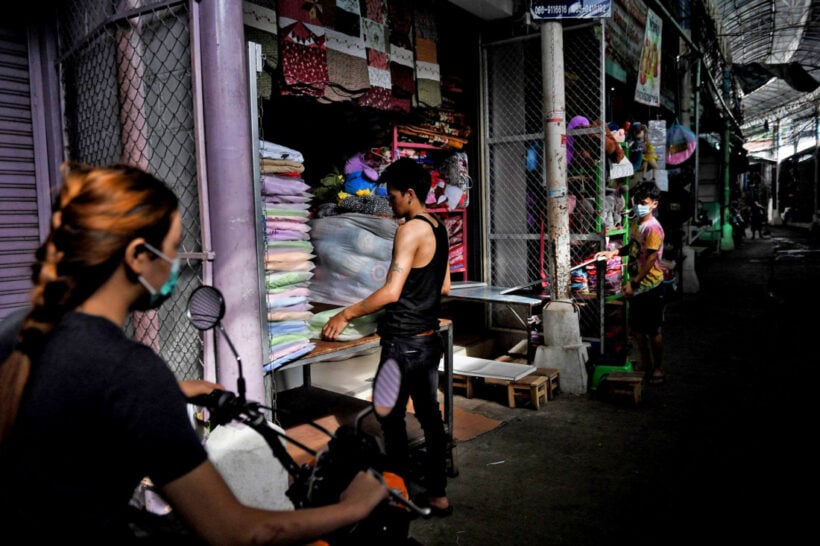 Roughly 36% of Thailand's corporate equity is held by just 500 people, highlighting wealth inequality in the Kingdom, according to a study released by the Bank of Thailand's research institute.
Each of these 500 amass some 3.1 billion baht (102 million USD) per year in company profits, according to the report from the Puey Ungphakorn Institute for Economic Research. In contrast, average yearly household income in Thailand is around 10,000 USD.
A report out this week from the Economic and Business Research Centre for Reform at Thailand's Rangsit University also pointed to divisive and polarised politics being another root cause of the economic divide.
Thailand's private sector is dominated by tycoons running sprawling conglomerates. According to the World Bank, the gap between the mega-wealthy and the rest of the Thai population of 69 million is among the many economic challenges for Thailand. According to Bloomberg, the perception of a divide, exacerbated by an economic slowdown, is a major political fault line.
"Magnates arise in Thailand from institutional factors that privilege certain businesses," said the executive director of PIER, author of the study.
The institute said Thailand needs to promote competitiveness to reduce profits from monopoly power and bolster entrepreneurship to create a more equitable distribution of corporate wealth.
The research is based on analysis of 2017 Commerce Ministry data on the 2.1 million shareholders in Thai firms, and was funded by the University of California San Diego.
SOURCE: Bangkok Post
Keep in contact with The Thaiger by following our
Facebook page
.
Thai Airways must modify rehabilitation plan to survive: Airline President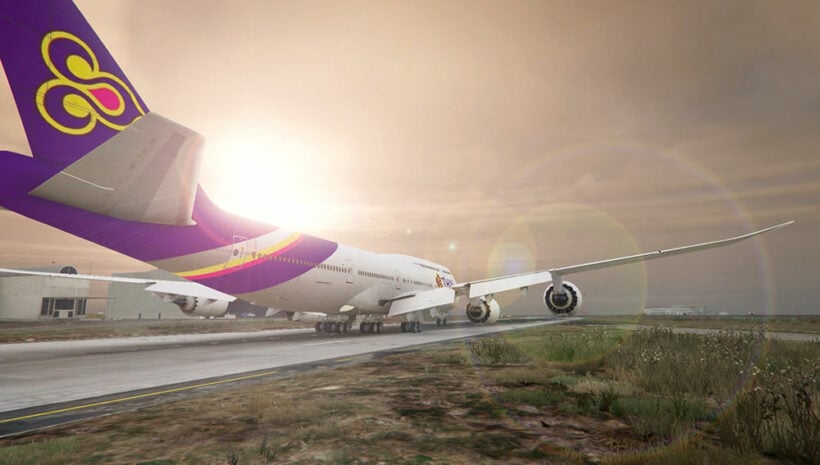 PHOTO: gta5-mods.com
"Thai Airways will have to modify its rehabilitation plans to survive in the face of tight competition." This frank admission by the airline's president Sumet Damrongchaith.
The national carrier is now carrying a total debt of over 2.45 billion baht and losses of more than 20 billion, despite being able to reduce its debts by 48 billion baht over the past five years.
Sumet says the first step will be to restructure the airline's management and finances as well as reconsider its plan to spend 1.5 billion baht on 38 new aircraft. He admits the biggest problem is that Thai Airways has low capital but a high debt-to-equity ratio of eight times.
In order to maintain its competitiveness, the carrier will have to reduce its debts versus assets and boost its working capital with support from the ministries of Transport and Finance. Hence, it plans to borrow approximately 3.2 billion baht in fiscal 2020 in line with the budget limit set by the Office of Public Debt Management.
This loan will be taken to support the airline's investments as well as for its working capital, to update equipment and maintain existing aircraft, but will not be used to repay old debts.
The Nation also reports that the airline is also concerned about maintaining its liquidity because at the end of June this year, its revolving credit line stood at 13.4% of the total revenue forecast for 2019.
Sumet admits that, though the original rehabilitation plan has a set framework, the situation has now changed due to the appreciation of the baht, so in order to achieve goals, the work method has to be redesigned, such as finding a way to procure more passengers.
"We are now in the process of analysing new markets."
Meanwhile, Thai Aiways' board chairman Aek-Niti Nitithan-Praphas says the board is reconsidering plans to procure a new fleet taking into consideration the state of the global and domestic economies as well as the US-China trade war.
"The growth of the tourism industry and the airlines' financial status needs to be reviewed in line with strong competition and routes that are no longer popular. It's better to carefully revise the plan instead of exposing the airline to greater risk. The target should be reduce expenses by 20%."
Meanwhile, Thai Airways aims to boost the sale of tickets, find ways of increasing online shopping of duty-free goods and reducing unnecessary expenses by 10%without affecting the quality of service in the last three months of 2019.
The airline is also negotiating the option of cutting down overtime expenses and is looking into curbing losses incurred by it's semi-budget offshoot Thai Smile by increasing its flying hours to 10.5 hours daily. These steps are expected to help the airline reach breakeven point in the short term.
The airline is also considering long-term goals such roping in more passengers by offering greater benefits to Royal Orchid Plus members, focusing on digital marketing, retiring non-performing assets as well as increasing revenue from related businesses such as kitchens and aircraft repair centres.
SOURCE: The Nation
Keep in contact with The Thaiger by following our
Facebook page
.