Bangkok restaurant refusal to serve foreigners goes viral – VIDEO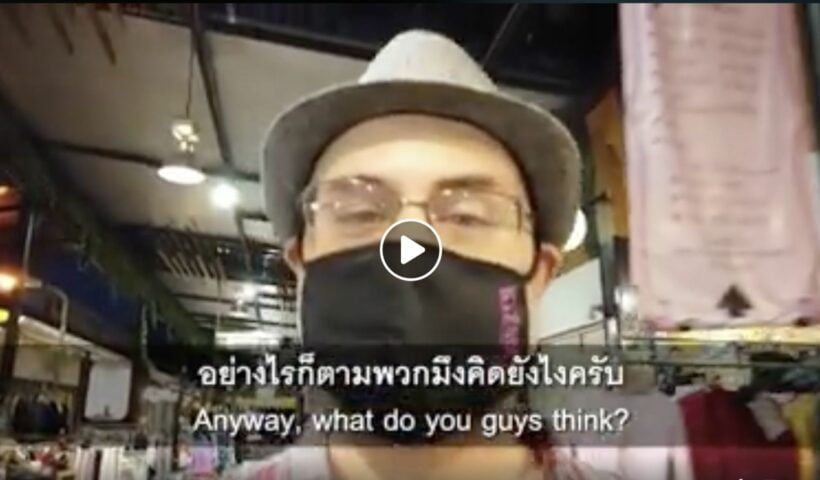 The Fullmoon Terrace and Bar, in Lat Phrao in the north east suburbs of Bangkok, is refusing to serve foreigners. It's not a good look, especially when there have been no locally-transmitted cases of Covid-19 for over 2 months and the man was wearing a mask and being quite pleasant about the whole matter. The Thaiger wouldn't have been as polite.
Yan Marchal posted his video with full commentary about his visit to the restaurant. 2 staff came to him, almost as soon as he sat down, and said they were unable to serve foreigners. There was no argument, beyond asking to speak to the manager but Yan was informed the manager was not available.
The video, which has been a popular post of The Thaiger's Facebook page today, has had mostly negative comments about the restaurant's refusal to serve foreigners. There has also been quite a few other cases, some of them posted in the comments section, where more examples have exposed a small rise in cases of commercial xenophobia.
Thailand has had no locally transmitted cases of Covid-19 for more than 2 months. The refusal of service to foreigners smacks of unnecessary discrimination, mostly hurting their own businesses at a time many other restaurants are glad for any customers at all, especially in the outer suburbs of Bangkok. The Fullmoon Terrace and Bar was almost empty at the time.
There are no laws within the Kingdom of Thailand which specifically outlaws racial discrimination inclusive of racist cliches and the restaurant has not broken the law.
The Thaiger has sent a message to the management of the Fullmoon Terrace and Bar asking for some more details and rationale about their policy. There has been no reply at this stage. The video has already been widely shared around Facebook.
A few comments about this story…
Not a good policy. Foreigners here now have been here at least since the virus began so have quarantined themselves. Their staff is afraid of being filmed likely because they too know the policy is wrong.
Every establishment that services the public has a right to refuse admission on any ground they deem harmful to their buisness. I have known disabled people refused because they couldn't use a fire escape.
What an attention seeker. Guys hears the restaurant is barring foreigners so films himself going there to make an issue out of it. The staff were very polite. The person filming is wrong to do this to a private business, who are concerned about their health and safety.
I would like to know the name of the owners. Know if they have other restaurants, in order to boycott all their venues. Every Thai I have mentioned this too so far, also thinks it's disgusting, pointless and ridiculous.
We were also denied entry to this viewpoint in Pattaya. It was around a Navy Base and there was a huge sign that said no entry for foreigners. We were told to our faces by the Security that Farangs couldn't get in.
Thank you for the warning. I will tell my friends to never go there any more. But I also remember the health minister who called all the farang "dirty".
Keep in contact with Thaiger by following our Facebook page.
Never miss out on future posts by following Thaiger.
Covid UPDATE: Wednesday's new infections rise to 1,335 people, 36 people in "serious condition"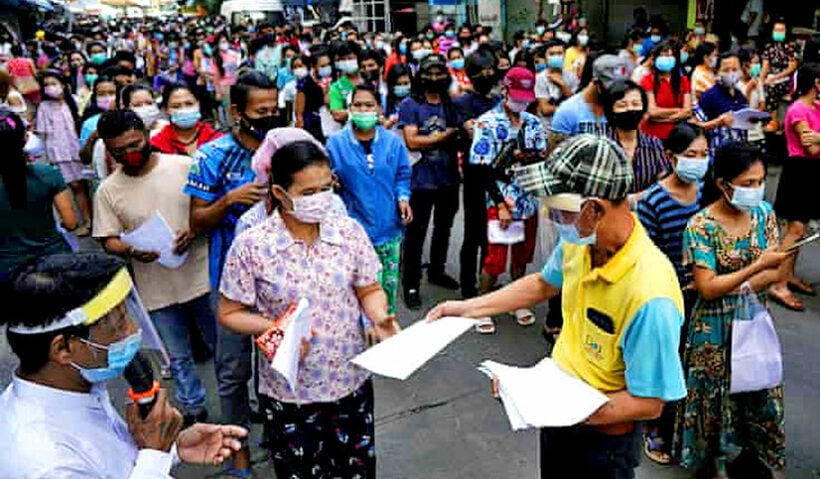 Thailand's CCSA has announced 1,335 new infections today, after a slight dip in the 10 day surge yesterday. 1,326 of those new infections are local, not imported, and mostly from Bangkok. Today's tally takes the national total to 35,910 since January 2020 when the first case outside China was detected in Thailand on January 13.
The new infections have mostly emerged in Bangkok with 351 cases. Surrounding provinces report an additional 115 infections today. In other provinces, 877 people.
It's also been reported today that 36 people are currently in a serious condition and 9 people are on ventilators. Here's the number of cases reported each day since the start of April…
April 1 – 26 infections
April 2 – 58 infections
April 3 – 84 infections
April 4 – 96 infections
April 5 – 194 infections
April 6 – 250 infections
April 7 – 334 infections
April 8 – 405 infections
April 9 – 559 infections
April 10 – 789 infections
April 11 – 967 infections
April 12 – 985 infections
April 13 – 965 infections
April 14 – 1,335 infections
Meanwhile, Prachuap Khiri Khan officials have ordered the closure of "high risk venues" such as pubs, bars, water parks, children's playgrounds, gyms, cinemas, game shops. The Governor says restaurants can open "but no alcohol can be served". This includes the seaside town of Hua Hin.
In Krabi there is now a total of 11 infections, 6 new ones yesterday.
In Chon Buri, which includes Pattaya, there were 99 new confirmed infections of Covid today … a similar number to the past few days.
Total number of infections being treated in provinces…
• Bangkok: 1,689
• Chiang Mai: 880
• Chonburi: 594
• Samut Prakan: 416
• Narathiwat: 304
• Prachuap Khiri Khan: 265
• Samut Sakhon: 166
• Pathum Thani: 124
• Sa Kaeo 105

Keep in contact with Thaiger by following our Facebook page.
Never miss out on future posts by following Thaiger.
Bangkok police tracking down owners of Thong Lor clubs where virus resurfaced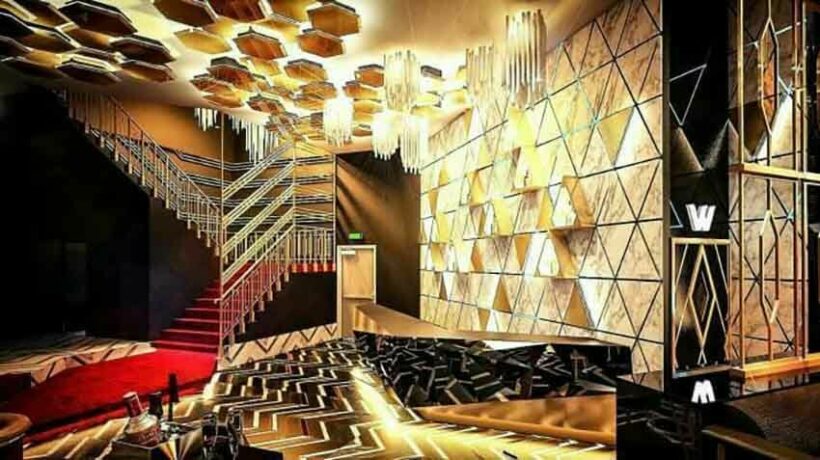 Police in Bangkok are on the hunt for the owners of 2 nightclubs considered ground zero for a third wave of Covid-19 currently spreading around the country. The Krystal Club and Emerald Thonglor 13, in the capital's fashionable Thonglor district, are currently closed, with the managers of both sentenced to 2 months' imprisonment. However, officials are now attempting to track down the real owners of both establishments.
Nation Thailand reports that the authorities are examining ownership and shareholding documentation related to the 2 venues, after police chief Piya Tawichai confirmed a cluster of Covid-19 infections is believed to have spread from the clubs. The managers of both venues have been charged with violating the emergency decree and disease prevention regulations, with the Bangkok Municipal Court sentencing them to 2 months' imprisonment on April 9.
The head of Metropolitan Police Division 5, Sophon Saraphat, has also transferred 2 Thonglor police officers, including the superintendent of Thonglor police station, while an investigation into the Covid-19 cluster continues.
Sophon says authorities are also examining the operating licences of both clubs, which have been closed for 30 days, while officials determine if they should be shut down for a period of 5 years.
3 nightlife venues in Phuket, thought to be behind a resurgence of Covid-19 in the southern province have been closed as part of a wider temporary shutdown of nightlife on the island. It is not yet known if the owners will face prosecution.
The Illuzion and Shelter nightclubs in Patong, along with the Café del Mar beach club in Kamala each held mass parties during the weekend of April 2- 4, with invited guests travelling from as far as Bangkok. Media reports put attendance at each party at over 3,000.
SOURCE: Nation Thailand
Keep in contact with Thaiger by following our Facebook page.
Never miss out on future posts by following Thaiger.
UPDATE: Field hospitals being established in Covid hot zones around Thailand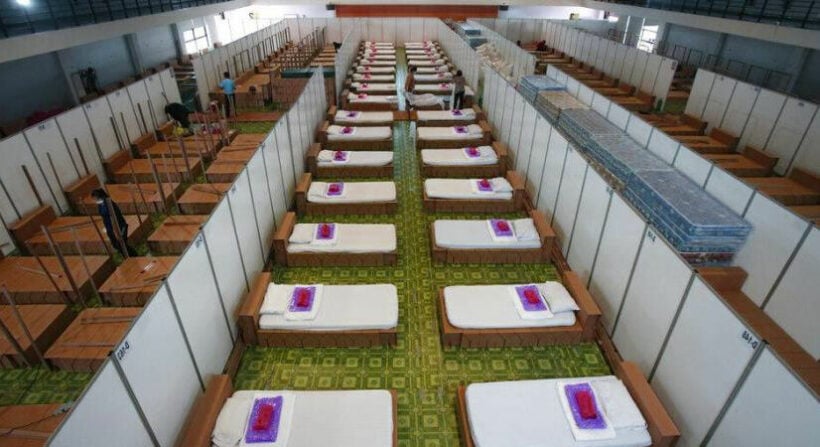 UPDATE: The field hospital in Bangkok's Bang Bon district, west of the Chao Phraya river, had its first 10 Covid patients today. The director of the medical services office of the Bangkok Metropolitan Administration says that the 10 patients into the makeshift hospital, located at the Chalerm Phra Kiat Stadium, will enable assessment of the performance by the medical team, before more patients arrive – Thai PBS World
ORIGINAL STORY: Despite the confident posture and Songkran going ahead, amid restrictions, there is a lot of background activity which suggest the authorities are getting ready for a surge of new infections at the end of the Songkran break, officially this Thursday (but in reality, next Sunday at the end of the weekend when most people who travelled home will return for a resumption of work).
The Thai lunar new year celebrations – Songkran – are the largest mass movement of Thais each year, a source for a huge leap in road deaths and accidents. And, this year, a potential super-spreader event.
Quietly, at least 3,000 extra beds have been prepared in 10 field hospitals around Bangkok. The government has also confirmed that additional field hospitals are being set up in other potential 'hot zones', including Phuket, Chiang Mai, Chonburi and Hua Hin. Some of them were set up last year, and since closed, and now being prepared for new positive infections.
One Thai person who had been in one of the field hospitals put together a check-list of things to take IF you end up as an invited 'guest' HERE.
The CCSA say they are looking for additional beds in hotels and previous state quarantine facilities (where repatriating Thais were housed for their free quarantine) to be used if needed.
This year's Songkran had bad timing, coming just a week after a number of major clusters were identified around some of Bangkok's popular nightlife areas in 3 key inner city districts. Even before Songkran these isolated clusters had already spread into the provinces. In the weekend before Songkran the government had already listed 37 provinces which had instigated some form of paperwork or restrictions for people who had been in any of the 3 Bangkok districts.
The government also leapt on the source of the new outbreaks – bars, clubs and entertainment venues – and promptly shut them down for at least 2 weeks. At this stage it looks likely that that ban will be extended beyond the 2 weeks and, depending on the extent of new infections following the Songkran holiday, additional restrictions will also be added.
Even today the Civil Aviation Authority published a number of new in-flight restrictions for passengers – another blow to the hard-hit domestic aviation sector.
Keep in contact with Thaiger by following our Facebook page.
Never miss out on future posts by following Thaiger.