41 year old Singaporean arrested following Scoot bomb hoax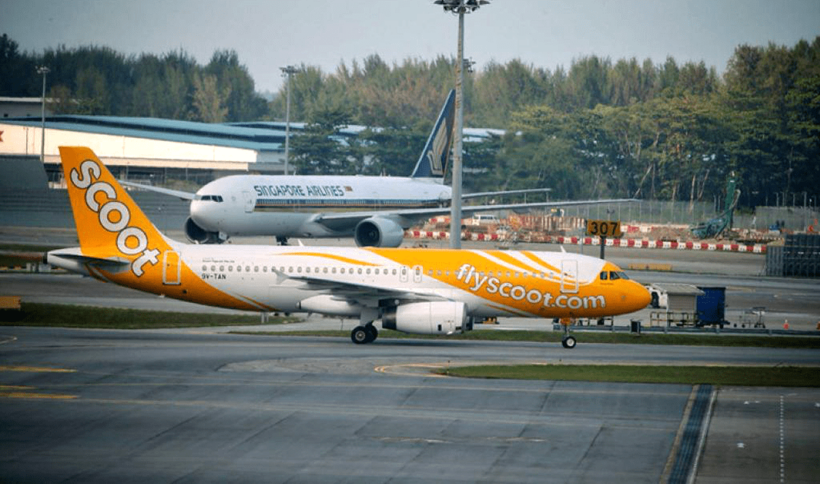 PHOTO: Kevin Lim
A 41 year old man has been arrested for making a false bomb threat on board a Scoot flight from Singapore to Hat Yai, Songkhla, which resulted in the plane returning to Changi Airport.
Flight TR634, which left Changi Airport at 1.20pm on Thursday (April 5), was escorted back by two Republic of Singapore Air Force (RSAF) F-15SG jets. This is protocol for such incidents according to The Straits Times.
The flight landed without incident at 3.23pm. A Scoot spokesman said the aircraft was carrying 173 passengers and six crew members. The police say preliminary investigations indicated that the suspect claimed he had a bomb in his carry-on baggage to a member of the flight crew. The pilot then decided to turn the plane back to Singapore.
A thorough security search was carried out on board the plane and the baggage of the suspect and his two travelling companions was examined. But no suspicious articles were found.
The Straits Times understands that the suspect is Singaporean. He was arrested under Regulation 8(1) of the United Nations (Anti-Terrorism Measures) Regulations, which states that it is an offence for a person to make false claims that a terrorist act has been, is being or will be carried out. Those found guilty can be punished with a fine not exceeding $500,000 or with imprisonment for a term not exceeding 10 years, or both.
The bogus bomb threat caused delays to passengers both in Singapore and Hat Yai.
Passengers on Flight TR634 bound for Hat Yai were finally able to depart again at about 6.30pm after the aircraft was declared safe after investigations and associated procedures were concluded.
An 18 year old student Daryl Koh was in Hat Yai waiting to board the return Scoot flight back to Singapore. He says passengers were initially told that the delay was due to technical issues.
"We didn't expect a flight delay, and certainly not a bomb threat."
In a Facebook post, Defence Minister Ng Eng Hen said that the two RSAF fighter jets took off within minutes after they were scrambled. Dr Ng added that RSAF pilots are on standby round the clock, and that "every threat is considered real until proven otherwise".
This is the second such threat against a Singapore carrier in recent weeks. Last month, a Singapore Airlines flight from Taipei to Singapore was delayed after a woman called the Taipei police hotline from a payphone, claiming there was a bomb on Flight SQ879. The plane took off 25 minutes late after the threat was confirmed as a hoax.
Immigration police interview Phuket's 'seasteader'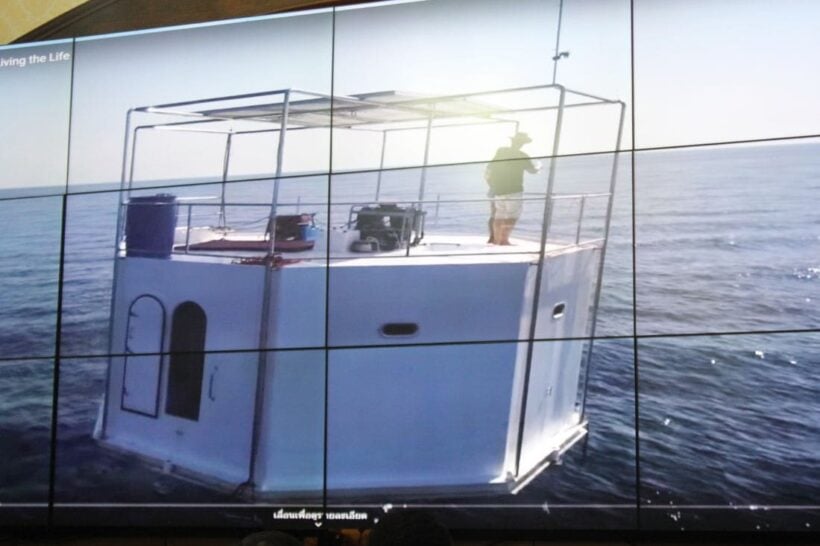 Immigration police says they've have questioned the American bitcoin investor who was involved in the setting up of the "seasteading" structure off the coast of Phuket and is facing criminal charges related to the waterborne homestead.
Chad Andrew Elwartowski and his Thai girlfriend, Suprenee Thepdet (aka Nadia Summergirl), launched their seastead project on February 2 off the coast of Phuket along with the company 'Ocean Builders'.
The structure is located to the south east of Koh Racha Yai, approximately 22 kilometres from the mainland. The Royal Thai Navy and Phuket Maritime personnel boarded the structure last Sunday insisting it violates the law and poses a navigational hazard.
Elwartowski posted on his Facebook on Tuesday that he and his partner were in hiding and feared for their lives, as they were being hunted down by the authorities. He later deleted the post.
On Wednesday, Immigration police revoked his visa and put him on a blacklist following the legal suit.
Meanwhile the The US Embassy in Bangkok says they're providing consular assistance to Mr Elwartowski who is  accused of violating Thailand's sovereignty by building the structure off the coast of Phuket.
"The Embassy is providing all appropriate assistance and understands Elwartowski has engaged an attorney," according to Robert Post, the US Embassy Public Affairs Officer.
Meanwhile, Phuket deputy governor Supoj Rotreuang Na Nongkhai was preparing information to present to the embassy if it required a further explanation.
While Elwartowski has claimed that his waterborne homestead (seastead) is outside Thailand's maritime boundaries, Thai authorities have insisted that its existence violated Article 119 of the Criminal Code because Thailand's territorial rights were disturbed.
"The harm was done because they had sent an invitation seeking people to set up [additional] structures and so far 14 people [have shown an] interest to join," he explained.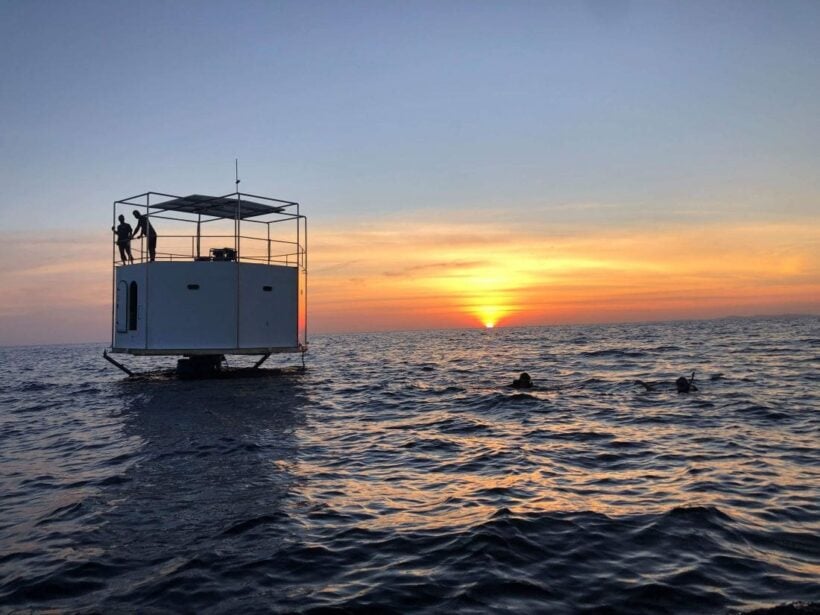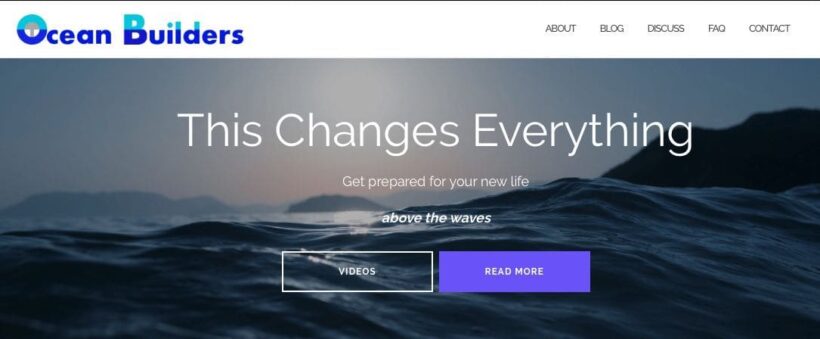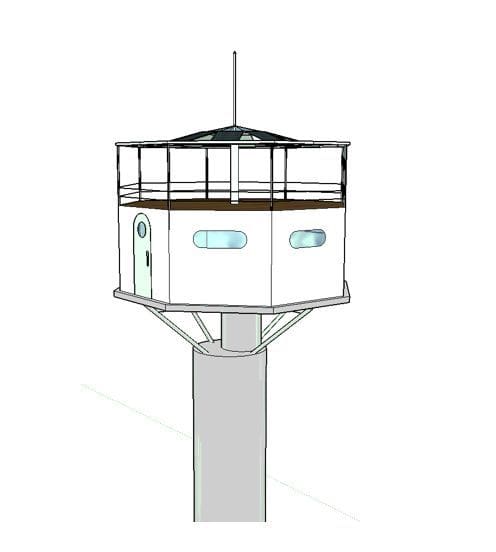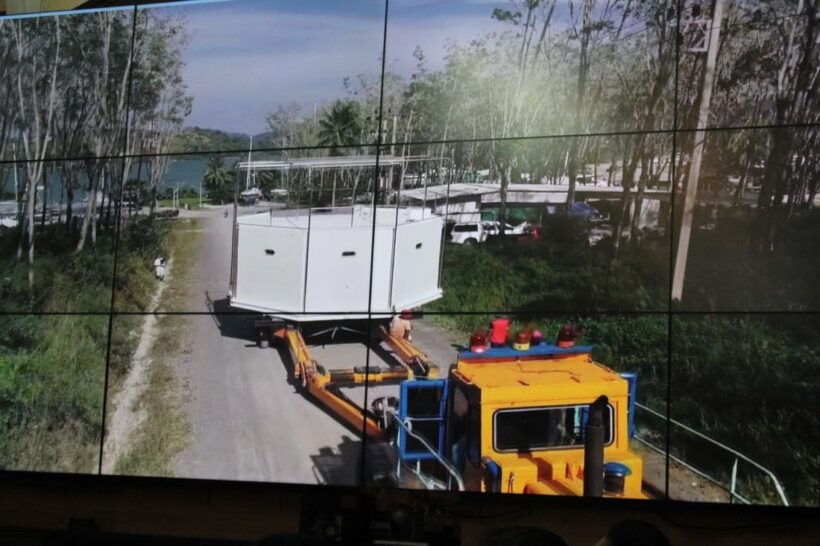 New Economics Party clarifies their support for pro-democracy coalition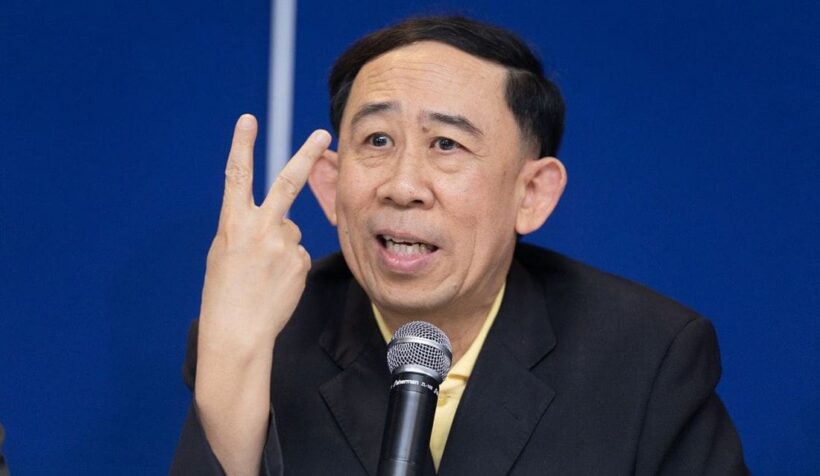 PHOTO: Mingkwan Sangsuwan, New Economics Party leader – The Nation
Leader of the New Economics Party Mingkwan Sangsuwan hasy reiterated his party's intention to join with the pro-democracy coalition (Pheu Thai, Future Forward) and against the pro-junta party, Phalang Pracharat.
Amid uncertainty over which camp New Economics would work with after the election, Mingkwan has clarified he would not join with Phalang Pracharat because of "ideological differences".
Six New Economics candidates were elected in the March 24 poll. Mingkwan gave assurances at today's press conference that none of the new MPs would defect. The party's deputy leader, Supadit Argadriks, also repeated the party's intent to help uphold democracy with a constitutional monarchy, and live up to its pledge to voters.
Some of the party's members yesterday petitioned the Election Commission to dissolve the party, alleging it had fallen under outside influences related to powerful business interests. But the deputy leader insisted today that the party was united. He said the complaint had stemmed from a misunderstanding.
Supadit said legal action would be taken against the plaintiffs who filed the petition with the EC.
SOURCE: The Nation
Man found with drugs at Krabi checkpoint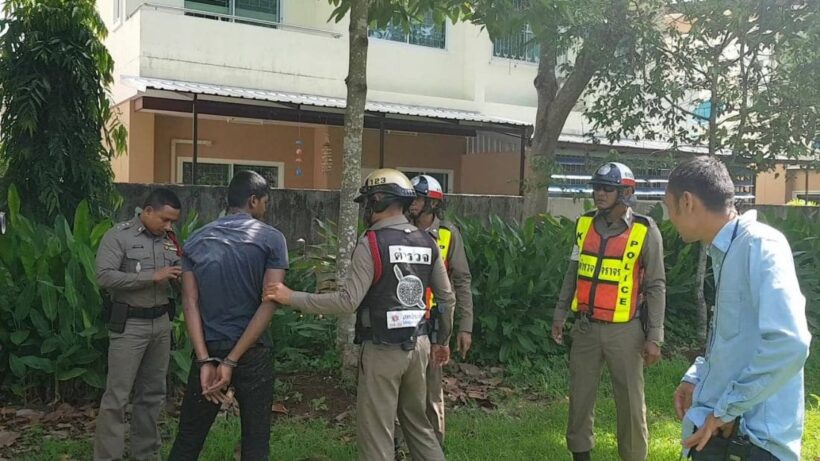 A man has been arrested with methamphetamine pills at a checkpoint in Krabi today. He was stopped at the checkpoint because his girlfriend wasn't wearing a bike helmet.
The Krabi City Police arrested 22 year old Atsadawut Nuisuchon who was driving his motorbike past a checkpoint in Krabi city centre today. He was found with 20 methamphetamine pills.
Police stopped him as his girlfriend wasn't wearing a safety helmet. Atsadawut fled the scene but left his motorbike and girlfriend behind.
Police followed him and arrested him within half an hour. He and his girlfriend were taken to Krabi City Police Station for further legal action.