Zoo animals eat frozen treats to chill out in high heat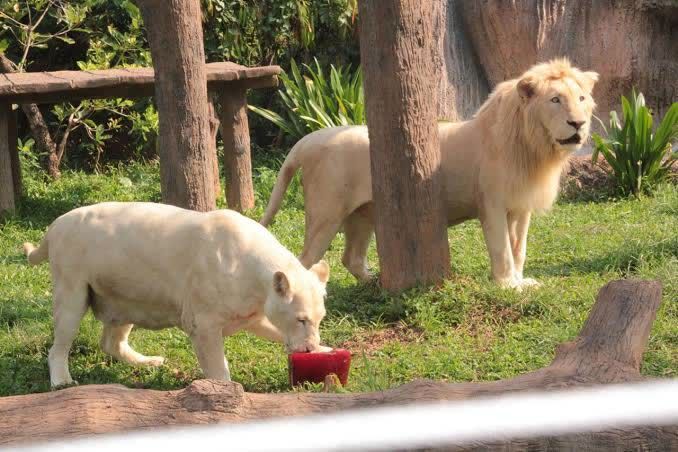 It's hot. And humid. So hot that zookeepers are getting creative when it comes to cooling down the animals.
Lions and tigers are licking on frozen blood cubes while bears are munching on fruit popsicles made by zookeepers at Khon Kaen Zoo in Northern Thailand.
Temperatures have recently reached over 40 degrees Celsius, sometimes for days on end. Along with the cold meals, zookeepers are using the food to guide the animals over to the sprinklers to cool them off. Otters get more time to swim and they eat chilled mackerel.
Animals can get stressed at high temperature, human animals too. Some say the scorching heat may have caused monkeys to lash out in central Thailand's Lop Buri province in a viral post. In March, two groups of monkeys that usually keep to their own turf – the temple and the street – had a brawl in the city streets.
If it was the heat that caused the monkey violence, maybe they could also use some frozen treats to chill out.
Anyone for a frozen blood cube?
SOURCE: National News Bureau of Thailand | Bangkok Post
Keep in contact with The Thaiger by following our
Facebook page
.
Gang raids virus screening checkpoint and empties community pantry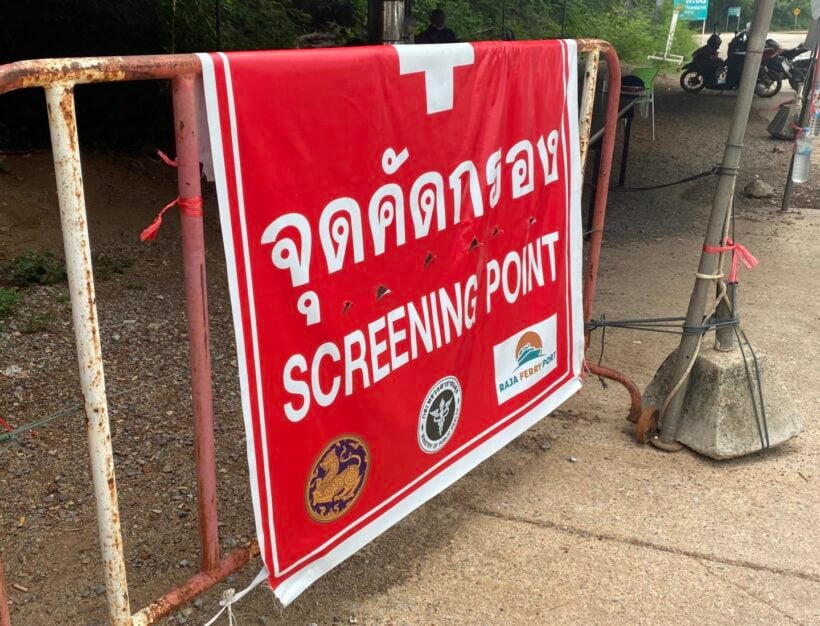 A coronavirus screening checkpoint in Northern Thailand has been ransacked yesterday morning. Police say around 3 men cleaned out and knocked over the community pantry, which was stationed at the checkpoint, and destroyed some of the plastic chairs.
Around 1 am, the group stormed the checkpoint, a tent step-up used to check people travelling in and out of the village in the Tak province. Temperatures of the passersby are checked as well as signs of other virus symptoms. The Bangkok Post said a few people were staffing the checkpoint during the raid, but they were not hurt.
According to police, the men smashed tables and chairs, and damaged some medical equipment. There was also a community pantry set up at the checkpoint to provide those in need with dry groceries. That was emptied and knocked over.
The men could face charges for destroying government property as well as violating the 11pm to 4am curfew.
SOURCE: Bangkok Post
Keep in contact with The Thaiger by following our
Facebook page
.
Former deputy commerce minister and 4 others plead not guilty to murder of judge's brother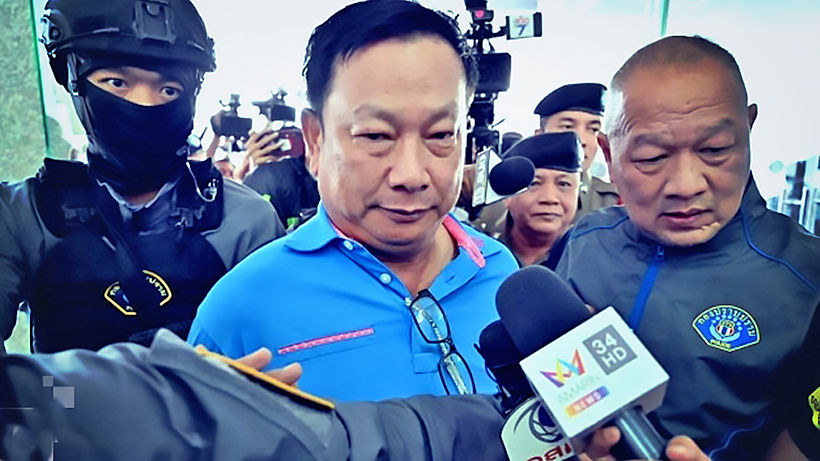 In a case which has shocked the nation, former deputy commerce minister, MP and police lieutenant Banyin Tangpakorn and 4 co-defendants have pleaded not guilty to the abduction and murder of the brother of the senior Bangkok judge who was handling his multimillion baht stock theft case. They entered their pleas via video conference from prison yesterday.
The accused, including 56 year old Banyin, face charges related to the death of 67 year old Weerachai Sakuntaprasoet earlier this year. Prosecutors charged each of them in February with premeditated murder, fatal detention, coercing others, illegal assembly and concealing a body.
The other defendants are 67 year old Manat Thaptim, 48 year old Narongsak Pomchan, Chatchai Menkun, aged 31, 33 year old Prachawit Sithongsuk, and 63 year old Thongchai Wachisatcha, a police sergeant-major. All are natives of the lower northern Nakhon Sawan province.
Five of the defendants pleaded not guilty to the charges, while Narongsak pleaded guilty. The court adjourned the hearing until next month, when evidence and witness lists will be considered.
It's alleged that Banyin and his five co-defendants kidnapped the elder brother of Bangkok South Criminal Court judge Phanida Sakuntaprasoet, to pressure her to drop charges in a 300 million baht stock fraud case against Banyin.
Weerachai was kidnapped right outside the court on February 4 and bundled into a van in broad daylight. It's believed he was killed on or about February 5. His body was burned and the remains tossed into the Chao Phraya River in Nakhon Sawan. Banyin is also charged with impersonating a policee officer and illegally wearing a police uniform during the abduction.
Banyin was earlier found guilty of forging documents to set up the transfer of 300 million baht worth of shares owned by his 50 year old new​ friend, construction tycoon Chuwong sae Tang, to himself and two accomplices.
Banyin is also charged with Chuwong's 2015 murder.
SOURCE: Bangkok Post | Thai Examiner
Keep in contact with The Thaiger by following our
Facebook page
.
Thai prison governor fired for allowing inmate conjugal visit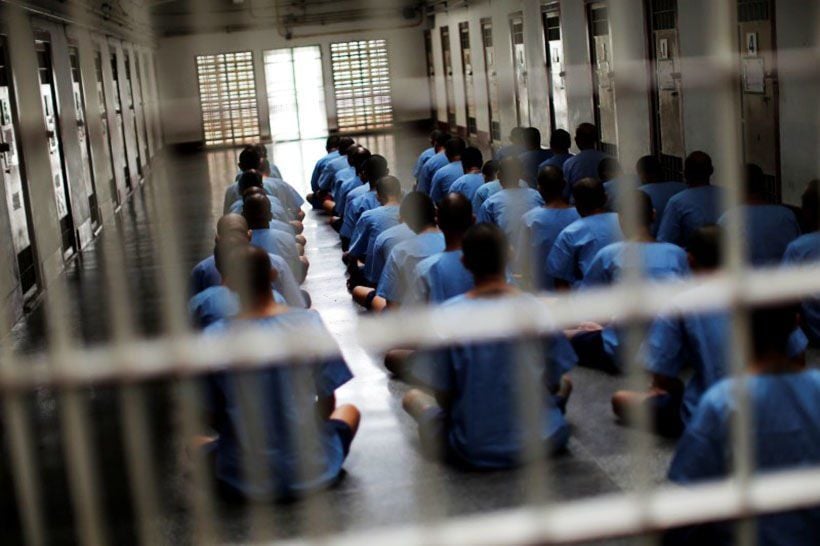 Should prisoners get a little love? Not in Thailand apparently. Recently, a prison governor was booted after he allowed an inmate to have a conjugal visit.
Typically, a conjugal visit in Western countries means the inmate and the visitor are in a private room together with a sofa or bed, sometimes a TV. In this case, the inmate at the Northern Thailand prison was allowed to have sex with his wife in a plantation near the prison, according to Bangkok Post.
The Post gained the information by an anonymous source in the corrections department. They say the governor also allowed inmates to use cell phones and cash as well as cutting down some trees without permission, but the alleged 'sex visit' ultimately led to his dismissal.
But it looks like the corrections department is tackling corruption. This week, 15 other corrections officials were fired around the country. Their names, or the prisons they served, have not been published. Some dismissals were related to drugs, some smuggled in mobile phones for the inmates. Many of them took bribes, and allowing cigarettes, illicit drugs and mobile phones to be smuggled into prisons.
SOURCE: Bangkok Post
Keep in contact with The Thaiger by following our
Facebook page
.