Monkey brawl shocks Lop Buri – VIDEO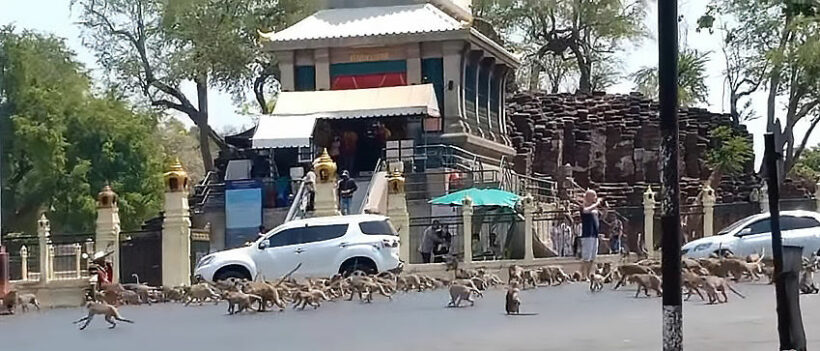 Central Thailand's Lop Buri province was a battleground yesterday, with fierce skirmishes raging through city streets. Fortunately no casualties were reported. No human ones, anyway. Rival monkey gangs took to the streets and brawled for hours. Lopburi is home to two monkey clubs, with thousands of members: city monkeys and temple monkeys.
The temple monkeys control the area around Phra Prang Sam Yod, an ancient Hindu shrine, while the rival gang controls the city streets. The zones are divided by the northern train track.
Normally the two camps do not encroach on one another's turf.
Locals residents offered different theories for the brawl. Some pointed to the scorching heat, saying that might have made them hot-tempered, while others believe they were fighting over food.
A taxi motorcyclist told Thai Rath online that he saw the leader of the temple monkeys leading members into the area controlled by the city gang to take food at a market. The city chief then fought back, leading the intruders to retreat to their home turf.
A woman told Thai Rath online that the temple monkeys didn't have enough food and decided to take to the streets to meet their needs.
Somchai Unakong, a local resident, said he saw the incident as a bad omen for the country — the 75-year-old man said it was like nothing he had ever seen before before.
"Did this relate to the Covid-19 virus that is spreading? I wondered."
SOURCE: Bangkok Post
Keep in contact with The Thaiger by following our
Facebook page
.
Not recommended: Smoking marijuana at a police checkpoint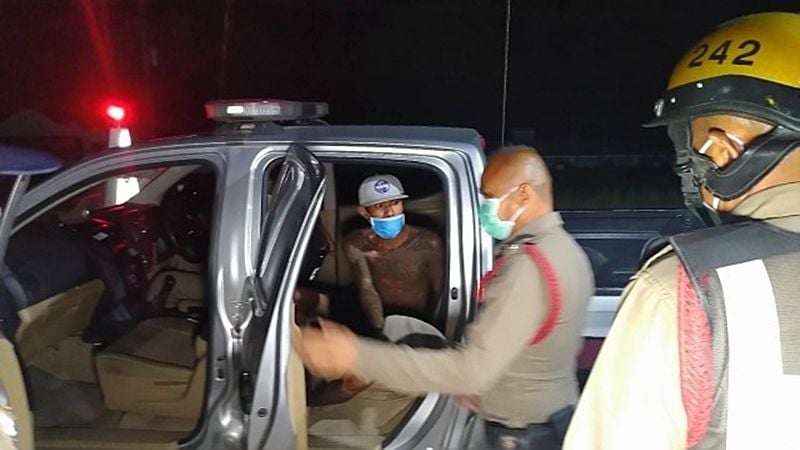 Most of us approach a police checkpoint with a bit of anxiety and apprehension but sometimes the "sabai sabai" approach makes for a more interesting interaction when you roll down your window.
Last night in Chaiyaphum province, central Thailand, a tattoo-adorned man was stopped at a checkpoint in Kaeng Khro district around 9pm. His behaviour led police to believe he may be under the influence of drugs and the officers decided to question him and submit a field sobriety test – usually described in the police report as 'acting suspiciously'.
After the interrogation, the police discovered he is 33 year old Mr Montri Thepmongkolkul. The officers checked his temperature to comply with Covid-19 safety protocol when suddenly Montri returned to his vehicle, pulled out a homemade bong and with reckless abandon started smoking marijuana.
Montri demanded that the officers take him to prison while he prepared all the stuff he would need while imprisoned which including a cutting board he uses to separate the seeds and stems from his marijuana (aka. 'essential items').
After he was all packed, he sat down in his pick up truck to enjoy some well deserved munchies. Baffled by the boldness, officers complied with his request but it was when officers took him to the police station that reality set in for Montri and he went berserk and had to be contained.
Afterwards, the police found that the alcohol level in his blood exceeded the legal limit and he was formally arrested and his wish was granted.
SOURCE: The Nation 
Keep in contact with The Thaiger by following our
Facebook page
.
Summer storm warning for 55 of Thailand's 76 provinces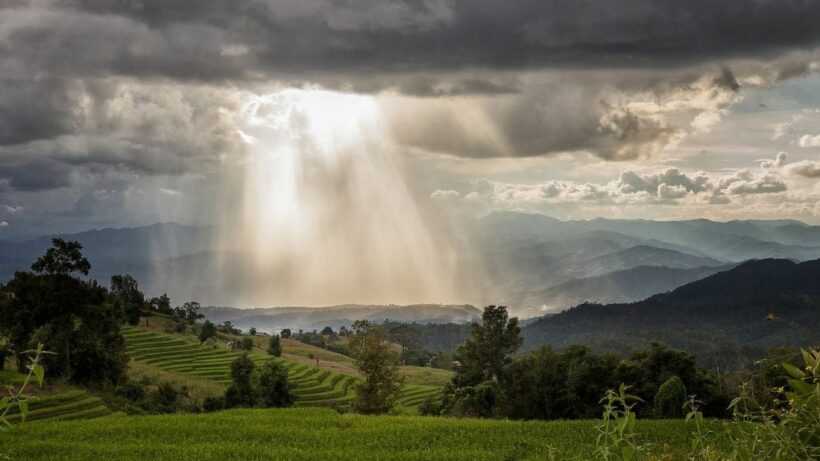 Today Thailand's Meteorological Department warned people in 55 northern, north-eastern, central and eastern provinces to prepare for possible "strong winds and hail from summer storms", that are expected through until Sunday. This time of the year is also know as the bridging season between the annual dry and wet seasons. Weather can be unsettled in parts of thailand during this time.
According to the forecast, the storms are due to the convergence of southerly and south-easterly winds, driven by the cold front over Vietnam, Laos and the South China Sea, and the increasingly warm weather over northern Thailand.
Summer storms, some severe, could affect the following provinces from today…
Nan
Phrae
Uttradit
Tak
Kamphaeng Phet
Sukhothai
Phitsanuloke
Phichit
Phetchabun
Loei
Nong Bua Lamphu
Nong KhaiBung Karn
Udon Thani
Sakhon Nakhon
Nakhon Phanom
Chaiyaphum
Khon Kaen
Kalasin
Muk Dahan
Maha Sarakham Roi-et
Yasothon Amnat Charoen
Nakhon Ratchasima
Buri Ram
Surin
Si Sa Ket
Ubon Ratchathani
Nakhon Sawan
Lop Buri
Saraburi
Ayutthaya
Bangkok
Nakhon Nayok
Prachin Buri
Sa Kaew
Chachoengsao
Chon Buri
Rayong
Chanthaburi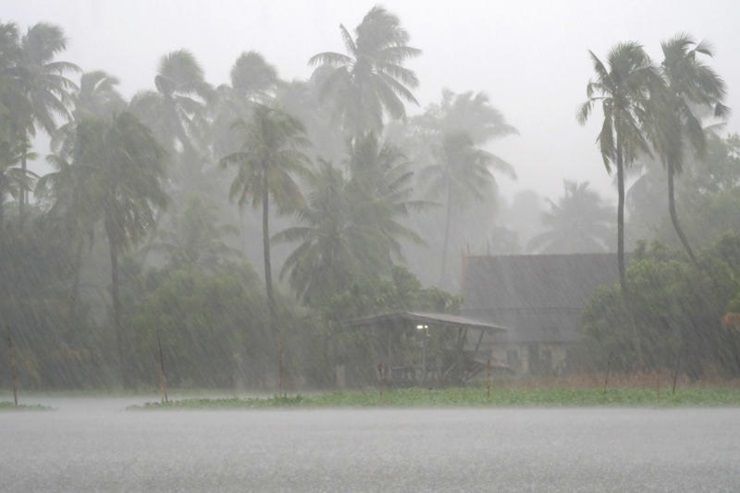 On Saturday and Sunday, the storms are forecast in:
Chiang Mai
Lamphun
Lampang
Phayao
Phrae
Uttradit
Sukhothai
Tak
Kamphaeng Phet
Phitsanuloke
Phichit
Phetchabun
Roi-et
Loei
Nong Bua Lamphu
Nong Khai
Bung Karn
Udon Thani
Sakhon Nakhon
Nakhon Phanom
Muk Dahan
Chaiyaphum
Kalasin
Khon Kaen
Maha Sarakham
Roi-et
Yasothon
Amnat Charoen
Nakhon Ratchasima
Buri Ram
Surin
Si Sa Ket
Ubon Ratchathani
Uthai Thani
Nakhon Sawan
Lop Buri
Chainat
Ang Thong
Sing Buri
Saraburi
Ayutthaya
Bangkok
Nakhon Nayok
Prachin Buri
Sa Kaeo
Chachoengsao
Chon Buri
Rayong
Chanthaburi
Trat
The weather department says people should beware of severe weather and keep off unsecured buildings and wilderness areas. Farmers should beware of crop damage. Ships at sea should proceed with caution and watch the forecast in their area..
SOURCE: Thai PBS World
Keep in contact with The Thaiger by following our
Facebook page
.
Ayutthaya mother and son drug gang, police seize 5 million meth pills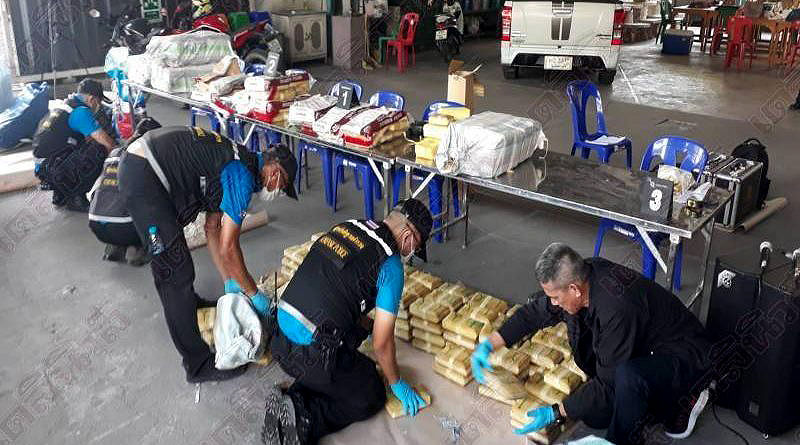 A mother and son, suspected to be part of a larger central Thailand drug gang, have been arrested after 5 million methamphetamine pills were discovered inside a rented rooms in Prainracha, Ayutthaya, north of Bangkok.
Officials searched the property on March 6, noting that there were two bedrooms in bad repair with sacks of pills strewn around the rooms. Sacks of pills were also found piled up in the bathrooms. Officials seized a phone and a white Honda Jazz car. In total, 5,474,600 meth pills were discovered.
On 5 March, officials arrested 27 year old Lerdmongkol Bundee with quantities of crystal methamphetamine (ice) as evidence. Investigation revealed that Lerdmongkol had been trafficking and selling drugs since 2019. The suspect confessed that there were meth pills hidden inside a rented room where his mother stores the drugs for him.
51 years old Somwang had been renting the rooms in the apartment for a long time. Somwang, the enterprising mother, originally worked as a maid before starting selling lottery tickets then acting as a money lender in the area. Locals told police that Somwang was never boasting about her new wealth and had no idea about her activities.
In 2019 police arrested 5 suspects belonging to an alleged drug gang operating in Ayutthaya. The gang were selling methamphetamine pills and crystal meth throughout the province. As a result of the arrests, the suspects told police of a man named 'Lerdmongkol' who was involved in smuggling and storing the drugs.
SOURCE: Thai Residents
Keep in contact with The Thaiger by following our
Facebook page
.