UPDATE: 'Bleach mum' was the maternal mother of sick boy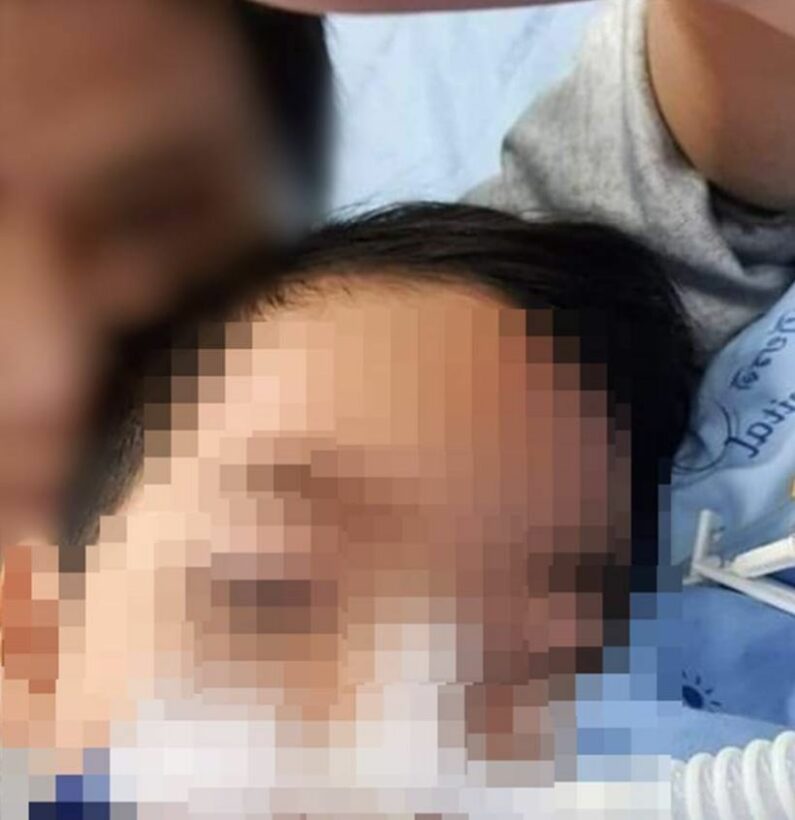 Today local Thai media report the latest update about the women allegedly forcing her children to drink bleach. Her adopted daughter died due to 'allergies' back in December. But the latest case of her sick son now unveils a suspected malicious intent to cause illness in her children.
Doctors at Thammasat Hospital in Bangkok confirm that a DNA identity test revealed a 100% match: that 29 year old Nittha Wongwan, also known as 'Bok', is in fact the biological mother to her 3 year old son 'Im Boon.' Doctors say the young boy vomited blood and had injuries to his gastrointestinal tract.
A police source says doctors also believe the suspect also poisoned her 4 year old (adopted) daughter who died last December, because she was brought to the same hospital with the same pattern of symptoms. It was medical personnel who alerted police after they 'put two and two together'. Read more HERE.
In previous reports the suspect (Bok) was accused of adopting 2 children with the intent to use them as a tool for illegal gains, causing fatal injury and fraud.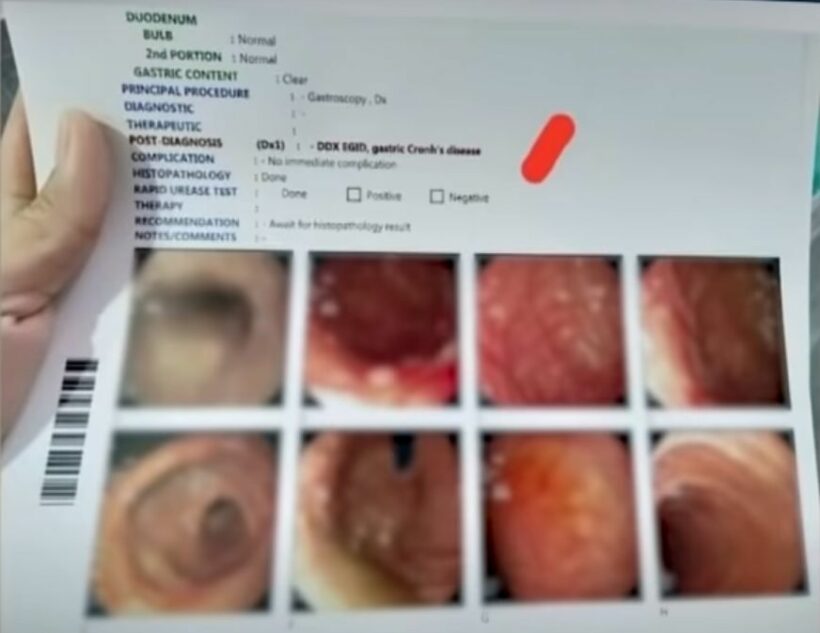 In addition to the declaration of the DNA tests, it was found that Bok had also changed her name 4 times and also had adopted a 4 year old daughter name 'Om Yim' (who died last December).
Bok had adopted Om Yim but she too ended up in multiple hospital visits due to "severe allergic reactions" until she passed away.
Currently, the suspect denies harming the children, but she's admitted to fraud for failing to deliver face masks promised to customers (another scam she was involved in).
As of this moment, the hospital has revealed that Im Boon (the biological son) has regained his strength and will be sent to mental and physical rehabilitation. Further chemical examinations are underway and results are expected within this week.
Munchausen syndrome by proxy is a condition where a caregiver creates the appearance of health problems in another person, typically their child. This may include injuring the child or altering test samples. They then present the person as being sick or injured. This occurs without a specific benefit to the caregiver (but in the cases of Bok, the intention was to make videos and share them telling people she was poor with sick children in order to seek donations. It's now been shown she had 20 million baht in the bank). Permanent injury or death of the child may occur.
SOURCE: MSN News
Keep in contact with The Thaiger by following our Facebook page.
Never miss out on future posts by following The Thaiger.
40 arrested in a suspected gambling house in Nonthaburi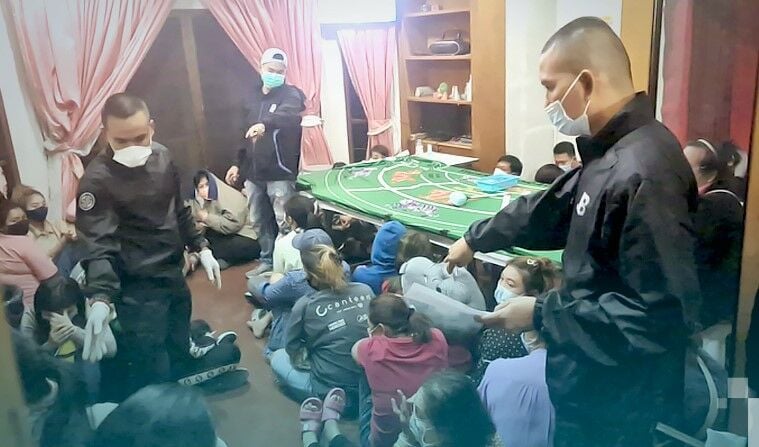 Last night, police raided a house in Nonthaburi and arrested 40 people for allegedly gambling.
According to the deputy chief of the Central Investigation Bureau, 33 are Thais and 7 are migrant workers of the casino. The officials also confiscated decks of cards of the Dragon-Tiger game, plastic chips and some cash as evidence.
During the raid, the migrant workers allegedly revealed that the gambling operations at the home had only been going on for 2 days and that the owner planned to move it to other locations.
Police have been cracking down on gambling after the Covid-19 outbreak at a Rayong gambling den in line with the PM's order made last week to shut down the illegal venues and tracking down "influential figures."
SOURCE: National Thailand
Keep in contact with The Thaiger by following our Facebook page.
Never miss out on future posts by following The Thaiger.
Former finance minister proposes legalisation of gambling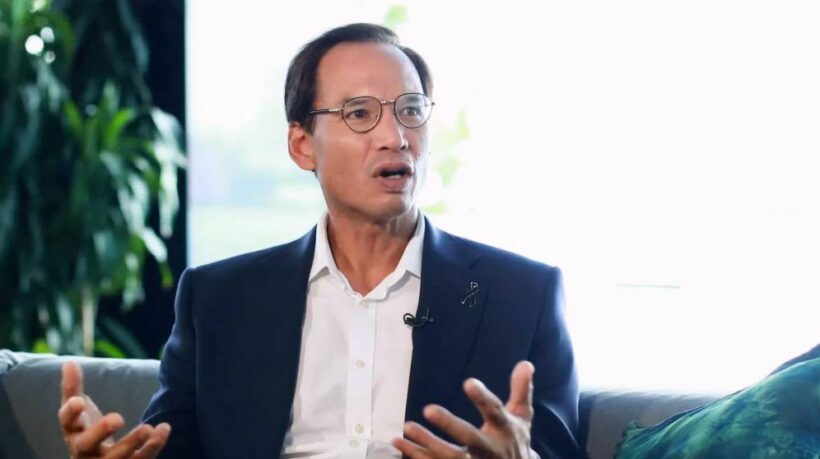 With Covid-19 cases linked to some illegal gambling dens, causing a headache for health officials trying to track down elusive gamblers to contain the virus, the former Finance Minister floated the idea to legalise gambling.
The former Finance Minister and current leader of the Kla Party, Korn Chaitkavanich, claims legalising gambling will help contain the spread of Covid-19. He also hinted that it will gain more tax revenue. If it's legalised, gamblers will spend their money in legal casinos that pay taxes, drawing in more money the government can use for public improvements, he says.
The Royal Thai Police spokesperson insists police are pursuing legal action against owners of the illegal gambling dens. Interior Minister Anuphong Paojinda has also told provincial governors to suppress illegal gambling dens and take responsibility if more gambling dens are found.
SOURCE: Bangkok Post
Keep in contact with The Thaiger by following our Facebook page.
Never miss out on future posts by following The Thaiger.
Bangkok enveloped in bad smog Friday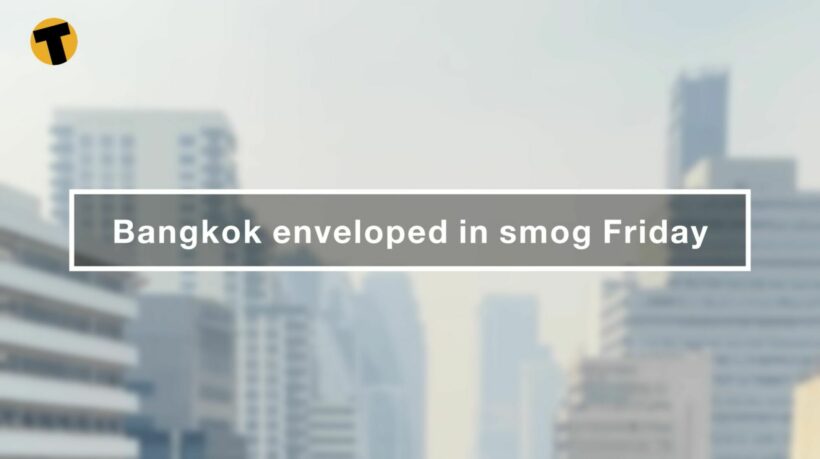 Get out the anti-pollution masks and turn on the air purifier, air pollution in Bangkok is at unhealthy levels. 64 locations in Bangkok were reported with high levels of the air pollutant PM2.5, according to the Pollution Control Department.
As a cold weather front in China weakens, air circulation is also slowing down, causing dust to accumulate and drop to a lower altitude, according to the director-general of the Pollution Control Department. A north east monsoonal airflow blows a lot of the smoke from burn-offs and agricultural activity in Thailand's north, south and south westerly.
Bangkok is just in the flow of the winds from up north. Drivers are advised not to keep the vehicle's engines running while parked. Farmers are also asked not to burn farm wastes in open fields.
Everyone should reduce outdoor activities, he says. 64 areas in Bangkok recorded the dust particles reaching unhealthy levels. The highest PM 2.5 levels were reported in Amphoe Muang of Samut Sakhon and were classified as "very unhealthy."
Keep in contact with The Thaiger by following our Facebook page.
Never miss out on future posts by following The Thaiger.