Evidence mounts against "bleach mum"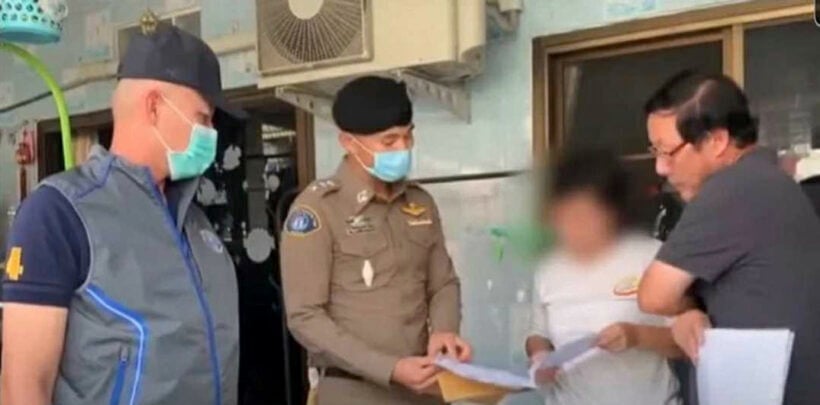 Officers of the Crime Suppression Division say text messages on the popular Line application show that a woman accused of forcing her two year old "son" to swallow bleach isn't the boy's biological mother. This evidence, together with DNA test results expected next week, may lead to human trafficking charges being pressed against the woman as well.
A Line chat history between 29 year old Nittha Wongwan and the biological mother of a 4 year old girl adopted by Nittha (before she fell ill and died with similar symptoms to the boy's) disproves her claim, according to police.
The boy was rescued and placed in a shelter for children in Pathum Thani, just north of Bangkok, after he was treated at Thammasat University Hospital, where doctors alerted police to the suspected child abuse. Authorities say Nittha, who was arrested last week, revealed in the chat that she is not the boy's biological mother. Nittha has admitted to online fraud but denied a charge of attempted murder.
Nittha stands accused of deliberately making the boy ill to swindle donations from sympathetic viewers of her online videos. A check of her financial history found more than 20 million baht in several bank accounts, contradicting her claim of financial difficulties and an impoverished lifestyle. Investigators are tracking where the money came from and how it was spent.
'Munchausen syndrome by proxy' is a mental health problem in which a caregiver makes up or causes an illness or injury in a person under his or her care, such as a child, an elderly adult, or a person who has a disability. Because vulnerable people are the victims, MSBP is a form of child or elder abuse – Wikipedia.
Police are also checking whether she obtained life insurance policies for the children, which could be treated as a motive. They have already questioned the real mother of the 4 year old girl.
In 2018 Nittha was sentenced to 3 years in prison in a fraud case involving online product sales.
Police are now searching for evidence to prove how the chemical found by doctors actually got into the boy's body, and a similar probe is being conducted into the case of the dead girl.
SOURCE: Bangkok Post
Keep in contact with The Thaiger by following our Facebook page.
Never miss out on future posts by following The Thaiger.
40 arrested in a suspected gambling house in Nonthaburi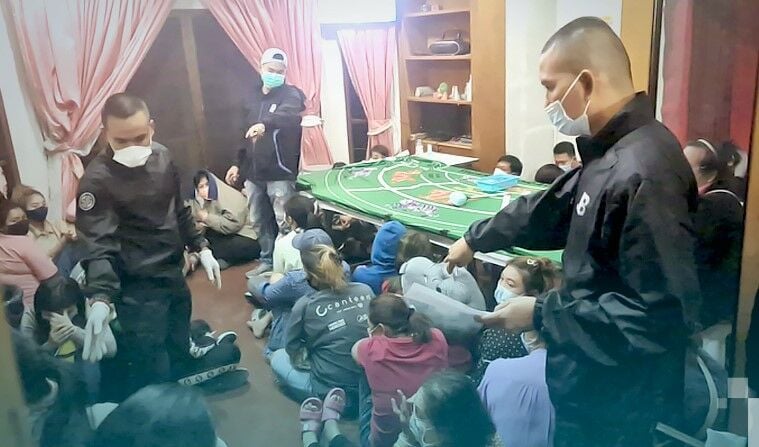 Last night, police raided a house in Nonthaburi and arrested 40 people for allegedly gambling.
According to the deputy chief of the Central Investigation Bureau, 33 are Thais and 7 are migrant workers of the casino. The officials also confiscated decks of cards of the Dragon-Tiger game, plastic chips and some cash as evidence.
During the raid, the migrant workers allegedly revealed that the gambling operations at the home had only been going on for 2 days and that the owner planned to move it to other locations.
Police have been cracking down on gambling after the Covid-19 outbreak at a Rayong gambling den in line with the PM's order made last week to shut down the illegal venues and tracking down "influential figures."
SOURCE: National Thailand
Keep in contact with The Thaiger by following our Facebook page.
Never miss out on future posts by following The Thaiger.
Former finance minister proposes legalisation of gambling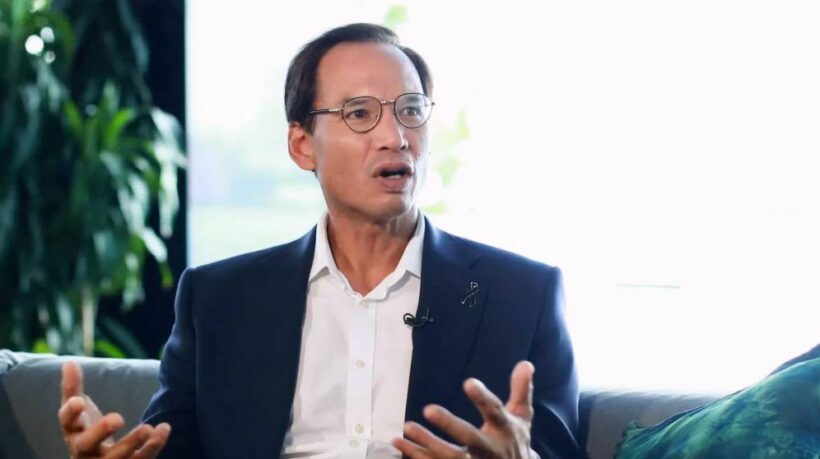 With Covid-19 cases linked to some illegal gambling dens, causing a headache for health officials trying to track down elusive gamblers to contain the virus, the former Finance Minister floated the idea to legalise gambling.
The former Finance Minister and current leader of the Kla Party, Korn Chaitkavanich, claims legalising gambling will help contain the spread of Covid-19. He also hinted that it will gain more tax revenue. If it's legalised, gamblers will spend their money in legal casinos that pay taxes, drawing in more money the government can use for public improvements, he says.
The Royal Thai Police spokesperson insists police are pursuing legal action against owners of the illegal gambling dens. Interior Minister Anuphong Paojinda has also told provincial governors to suppress illegal gambling dens and take responsibility if more gambling dens are found.
SOURCE: Bangkok Post
Keep in contact with The Thaiger by following our Facebook page.
Never miss out on future posts by following The Thaiger.
Bangkok enveloped in bad smog Friday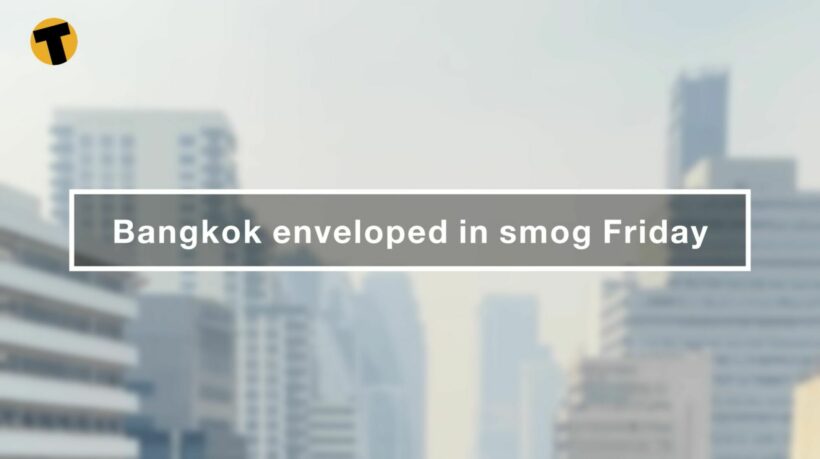 Get out the anti-pollution masks and turn on the air purifier, air pollution in Bangkok is at unhealthy levels. 64 locations in Bangkok were reported with high levels of the air pollutant PM2.5, according to the Pollution Control Department.
As a cold weather front in China weakens, air circulation is also slowing down, causing dust to accumulate and drop to a lower altitude, according to the director-general of the Pollution Control Department. A north east monsoonal airflow blows a lot of the smoke from burn-offs and agricultural activity in Thailand's north, south and south westerly.
Bangkok is just in the flow of the winds from up north. Drivers are advised not to keep the vehicle's engines running while parked. Farmers are also asked not to burn farm wastes in open fields.
Everyone should reduce outdoor activities, he says. 64 areas in Bangkok recorded the dust particles reaching unhealthy levels. The highest PM 2.5 levels were reported in Amphoe Muang of Samut Sakhon and were classified as "very unhealthy."
Keep in contact with The Thaiger by following our Facebook page.
Never miss out on future posts by following The Thaiger.