Police say mom forced toddler to drink bleach "to make him look ill"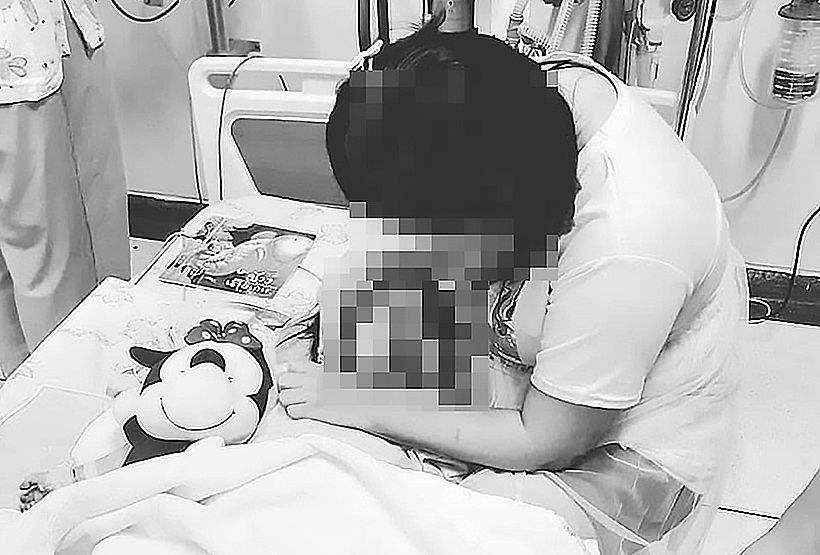 Police in in Pathum Thani, just north of Bangkok, have arrested a woman for allegedly forcing her toddler to swallow bleach to make him look ill for an online advertisement selling her health products. A police source says the boy has been rescued and is now under the care of a shelter for children in the province.
The mother, identified as 29 year old Nittha Wongwan, was arrested after earning 10 million baht with her online products after displaying images of the boy with what she called "severe allergic reactions."
A DNA test is being conducted to verify she is the mother of the victim, according to the source, who says police have cast doubt over the victim's birth certificate and the suspect's pregnancy.
The source says the suspect admitted to adopting a 3 year old baby girl who later died after suffering similar symptoms, described as "a strange illness" in another online advertisement.
The suspect is accused of adopting the child with the intent to use her as a tool for illegal gains, causing fatal injury and fraud.
The suspect denies harming the children, but she's admitted to fraud for failing to deliver face masks promised to customers.
More than 3,000 people made over 8,000 transactions with the suspect after they were led to believe her son fell sick because of a "rare and strange disease."
Doctors at Thammasat University Hospital reported that the victim vomited blood and had injuries to his gastrointestinal tract.
The police source says doctors also believe the suspect poisoned the baby girl who died earlier, because she was brought to the same hospital. It was medical personnel who alerted police.
The case is being investigated. Authorities say they currently don't have enough evidence to make a statement, but believe they will soon have enough to prosecute the suspect.
SOURCES: Chiang Rai Times | Bangkok Post
Keep in contact with The Thaiger by following our
Facebook page
.
Boxer wants officers prosecuted after false imprisonment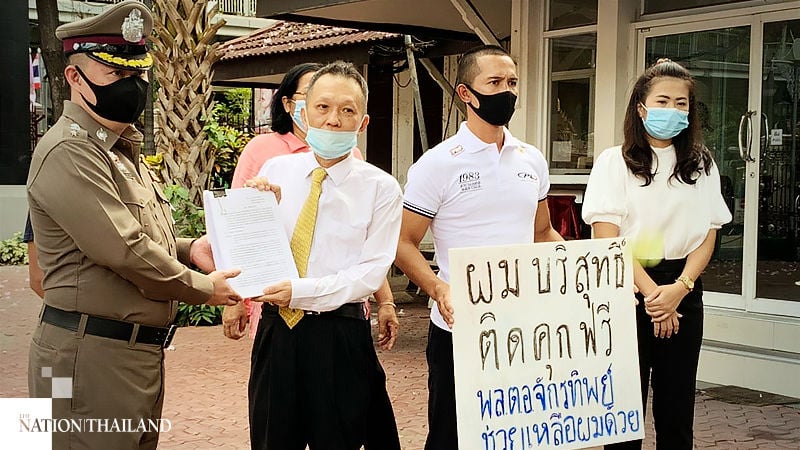 A former boxer recently released from custody for drug trafficking charges claims he was wrongfully imprisoned and is calling on the national police chief to prosecute the officers that filed the drug charges. He has submitted documents to Thailand's police chief Chakthip Chaijinda as evidence he had been wrongfully imprisoned for 14 months. Now he's demanding justice and wants the police who arrested him investigated and prosecuted.
Atchariya "Max" Wirotesunobon was a WBC Asia super-lightweight champion. The title was stripped from him after he was arrested in 2018 at the Don Mueang International Airport in Bangkok on his way to a boxing match in Japan. He was accused of involvement with an operation to smuggle and sell more than 3 million methamphetamine pills.
Wirotesunobon was incarcerated for 14 months, but was acquitted and released last week. The only thing that linked him to the crime, he says, is that a car he sold to a dealership was used by people in involved in the drug smuggling operation. The car was sold in 2015. Others arrested in the operation said they were not associated with the boxer, and Wirotesunobon said he does not know them.
SOURCES: Bangkok Post | Nation Thailand
Keep in contact with The Thaiger by following our
Facebook page
.
Bangkok man shoots, injures friend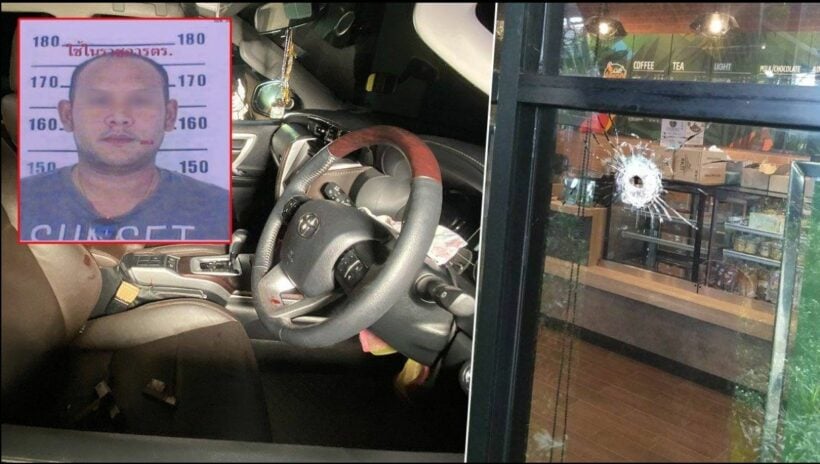 A Thai man has shot his best friend in Bangkok over the weekend after he found out his friend had an affair with his ex-wife. The 34 year old man, reported as 'Paratkorn', found photos of his wife and friend, 31 year old Pongsitthat. In a fit of rage, he shot and injured Pongsitthat.
Police say Paratkorn has a history of violence. He spent 6 years in prison for attempted murder and had also been arrested for drug and gun related charges. During Paratkorn's time in prison, his friend stepped in to help out his wife and daughter, and ended up having an affair with Paratkorn's wife.
Paratkorn shot at his friend who was sitting in his car at the time. Bullets hit his face and arm, injuring Pongsitthat. Another bullet hit a cafe, but no one else was injured. As of yesterday, Paratkorn has not been arrested and the Bang Khen Police Station are tracking him down.
SOURCE: Thai Residents
Keep in contact with The Thaiger by following our
Facebook page
.
Quality quarantine options for those who want some luxury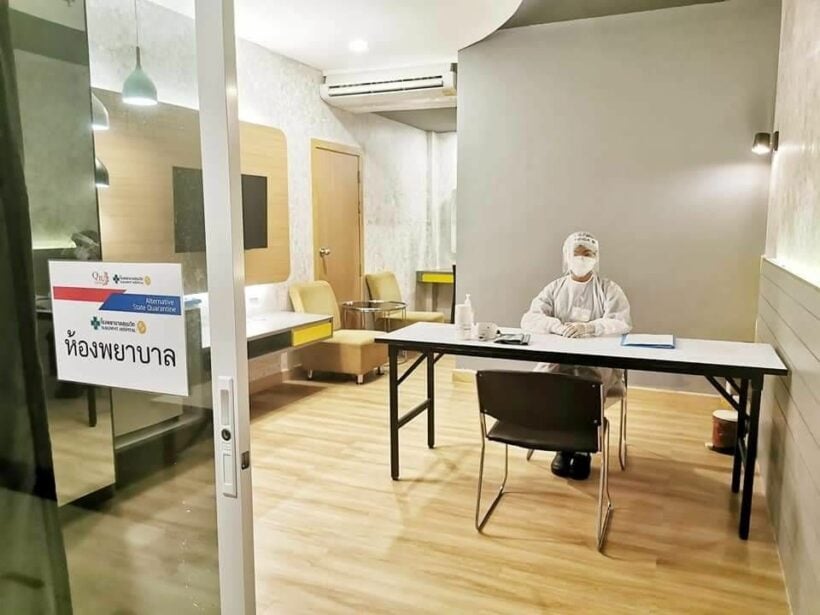 Private state quarantine options are available for those returning to Thailand and willing to pay a hefty price. The 14 day quarantine is required for everyone re-entering the country to prevent any possible spread of the coronavirus, but there are more luxurious options from hotels that have passed the test from the public health and defence ministries.
Around 90 guests so far have opted for the their mandatory quarantine at Qiu Hotel Sukhumvit. The hotel says they have received hundreds of enquiries about the alternative state quarantine service. The hotel is selling its quarantine package for 32,000 baht per person (for 14 days) which includes 3 meals a day. They are parenting with the Sukhumvit Hospital to provide, if needed, free ambulance service, coronavirus testing and a video call consolation with a doctor.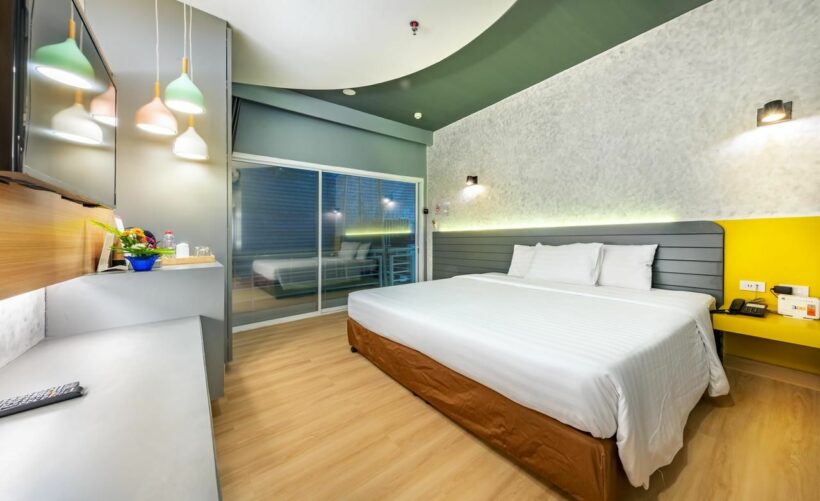 PHOTO: A room at the Qui Hotel, a step up from the state quarantine facilities
But Qiu Hotel is cheap compared to other alternative quarantine services. Other hotels include Movenpick Wellness BDMS Resort Hotel, Grand Richmond Hotel, Royal Benja Hotel and the Idle Residence. Prices at these venues range from 45,000 – 60,000 baht for a two week quarantine stay, according to hotels' Facebook pages.
Foreigners with work permits or permission from the labour ministry are allowed to enter the country, but they need health insurance, a health certificate and also need to be in quarantine for 2 weeks. They also need to be able to find flights to return to Thailand.
SOURCE: Nation Thailand
" Alternative State Quarantine "by Qiu Hotel and Sukumvit Hospitalท่านสามารถตรวจสอบรายชื่อโรงแรมทางเลือกสำหรับการกักตัวได้ทาง www.hsscovid.com หรือ https://www.naewna.com/local/490404

Posted by Qiu Hotel on Saturday, 2 May 2020
Keep in contact with The Thaiger by following our
Facebook page
.