Bus conductor fired, company fined for molesting ladyboy passenger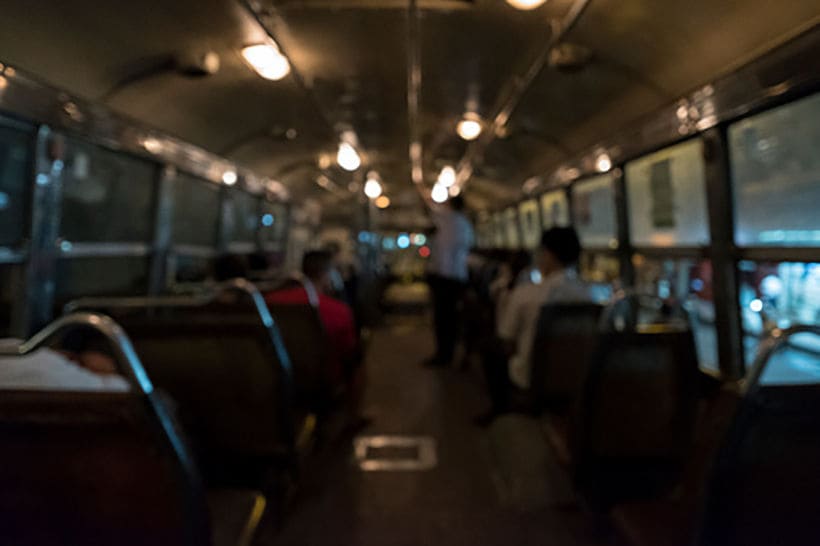 An inter-provincial Thai bus conductor has been fired and the bus company fined 5,000 baht after he allegedly molested a transgender passenger on-board. The bus was travelling to Nong Bua Lamphu, near Udon Thani, north-east Thailand, from Bangkok.
The bus company, which Land Transport officials have declined to name, was fined 5,000 baht by his office for providing substandard bus services.
Officials say the conductor, 52 year old Chokchai Laoweerapong, was fired by the company after he was fined 5,000 baht by the Suwan Khuha police station.
The land transport office took action after the 25 year old transgender lady, 'O' (not her real name) made a Facebook post complaining about what happened while she was riding the air-conditioned bus to her home district of Suwan Khuha.
O recounted that she took the bus alone and it departed Bangkok at 8.40pm. The Nation reports that Chokchai fetched her a blanket sheet and touched her arm and she thought the bus conductor was just teasing her. A moment later the bus conductor touched her arm again and she sensed that something was wrong but did not say anything.
She said she fell asleep and was woken up when she felt something was rubbing her arm. She woke up to see that the bus conductor was rubbing his penis on her arm, she wrote. He then grabbed her hand to kiss and then kissed her cheek so she shouted, "What are you doing?" and he walked away.
O said when the bus reached Nong Bua Lamphu, there were only three passengers left and two of them later got down in Na Klang district, leaving her on the bus alone. O said the bus conductor then walked to sit beside her and started chatting with her while molesting her. She fended him off by filming a video clip with her phone and telling him it's not right to have sex on a bus.
O said when the bus reached its destination in front of the district police station, she called a relative to pick her up and also filed a complaint with police against the conductor.
SOURCE: The Nation
Want more from the Thaiger family?
📱 Download our app on Android or iOS for instant updates on your mobile
📧 Subscribe to our daily email newsletter
👍 Like/Follow us on Facebook
🔔 Subscribe to or Join our YouTube channel for daily video updates
Lampang province sets example for vaccine registration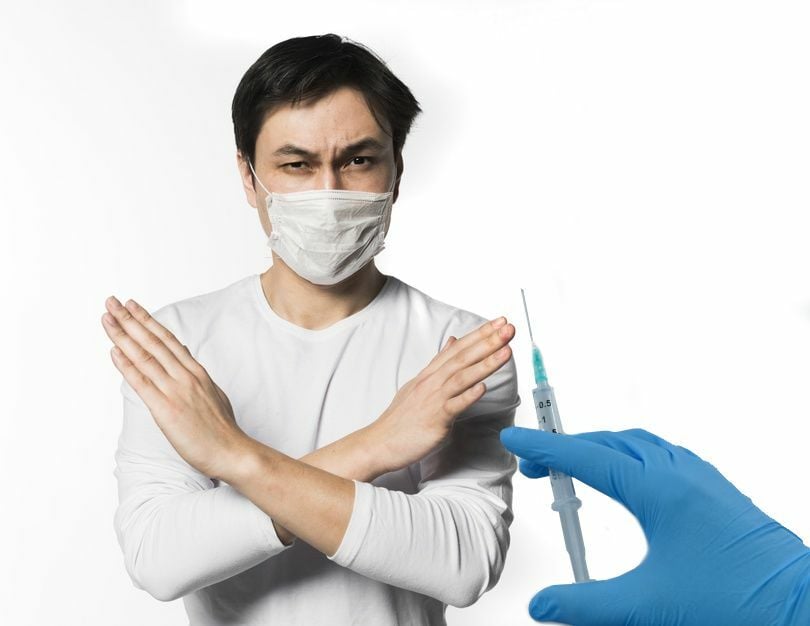 Vaccine hesitancy is proving to be a big problem in the quest to reach herd immunity and reopen Thailand, but Lampang province has outdone all the others in jab registration. In the northern province with just 740,000 people, nearly 224,000 have already registered for their Covid-19 vaccine, a number only topped by Bangkok's 7 million residents registering just over 500,000 appointments. In fact, Nontha Buri is third-ranked with less than a quarter of the number of registered vaccine appointment that Lampang has, and only 22 of Thailand's 77 provinces registered more than 10,000 people.
The low registration numbers is a disappointing setback in Thailand rush to achieve a 70% vaccinated population necessary for reaching herd immunity. The figures show that the public is either distrustful of vaccines or disinterested in being vaccinated to help reopen the country.
The chief medical officer for Lampang credits their success to a vaccine rollout that started with public health officials and health volunteers, and then progressed to their relatives and then on to the public. Along with the health officials and their families, the jabs were given to retired civil servants to send out the message that while occasional side effects may occur, they were rare and local medical facilities were prepared to address any negative reaction to vaccines.
The vaccinated medical personnel were able to reach out and educate residents and show that they personally experienced no negative side effects from being vaccinated. This education and awareness plan has been ongoing for several months in the province with door-knocking in neighbourhoods to reassure people and help them book vaccine appointment. Lampang also took proactive steps online by launching their own Lampang Prom system that was later dovetailed into the national Mor Prom Line account in order to sidestep rollout snafus.
The vaccine messaging was further bolstered by a 10 line call centre to help people make their appointments online. Divisions of the hospital that were underused due to Covid-19 like social medicine, dental, rehabilitation, and PR were able to provide staffing for the call centre from 8 am to midnight.
This preparedness and education of residents have served Lampang well, and it is hoped that other provinces learn from their example and start getting the Thai population registered to vaccinate Thailand's way to herd immunity.
SOURCE: Thai PBS World
Want more from the Thaiger family?
📱 Download our app on Android or iOS for instant updates on your mobile
📧 Subscribe to our daily email newsletter
👍 Like/Follow us on Facebook
🔔 Subscribe to or Join our YouTube channel for daily video updates
3 journalists from Myanmar arrested in Chiang Mai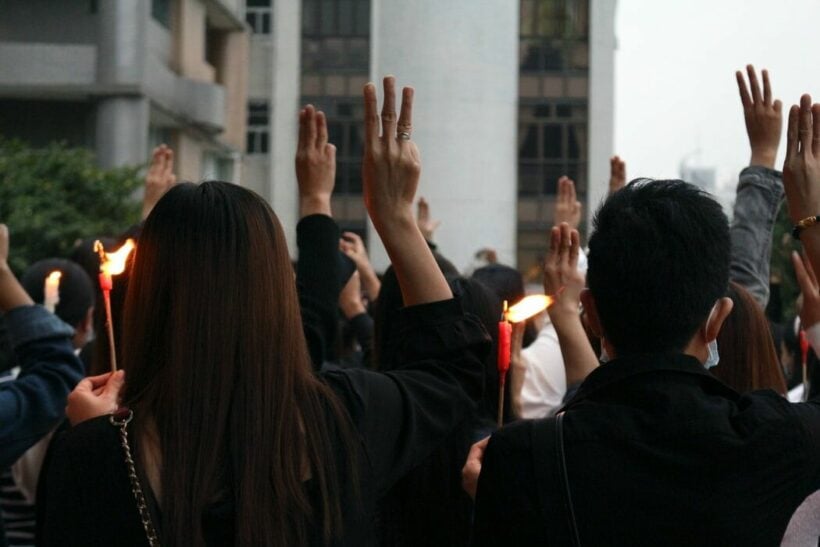 Police in Northern Thailand arrested 3 senior journalists who had fled Myanmar due to orders from the military junta to stop reporting, the director and editor of the news agency Democratic Voice of Burma said in an email to the Associated Press.
The journalists, along with 2 associates, were arrested yesterday in Chiang Mai for allegedly illegally entering Thailand. Police were doing a random search, the editor says.
The FCCT also released a statement calling on Thai authorities to release the journalists and offer them protection in Thailand.
These 5 individuals would face certain arrest and persecution, if not worse, for their work and association with the DVB, and under no circumstances should they be deported back to Myanmar.
Rather, the DVB journalists and their associates should be released from detention, urgently offered protection, and granted the right to remain temporarily in Thailand.
SOURCE: Associated Press
Want more from the Thaiger family?
📱 Download our app on Android or iOS for instant updates on your mobile
📧 Subscribe to our daily email newsletter
👍 Like/Follow us on Facebook
🔔 Subscribe to or Join our YouTube channel for daily video updates
American man arrested in Chiang Mai for allegedly killing pregnant Thai wife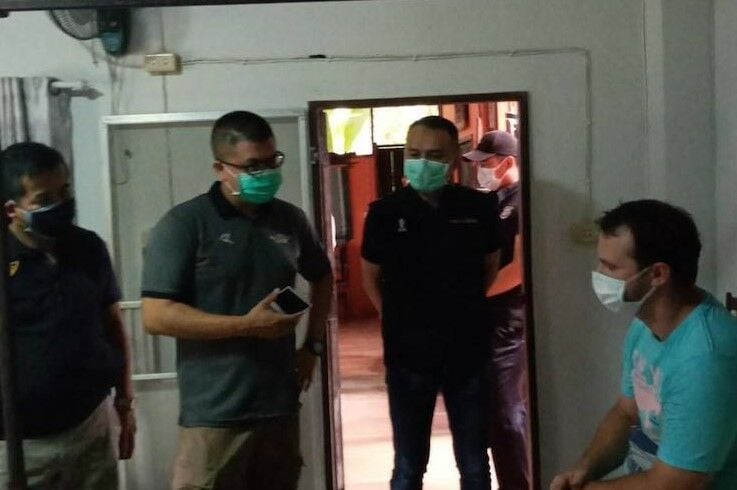 An American man has been arrested for allegedly murdering his pregnant, Thai wife and hiding her body in a rubbish bin. Police say 32 year old Jason Matthew Balzer then dumped his deceased wife's body in a field in northern Thailand. 32 year old Pitchaporn Kidchob's mother became concerned for her daughter's welfare after seeing Balzer flee their home on a motorbike. She then went inside the home to check on her daughter and found multiple bloodstains throughout the house.
After her mother notified police, they checked CCTV cameras and saw Balzer fleeing the area. They gathered a team of officers and sniffer dogs to go out looking for Pitchaporn's body in a field about 15 kilometres from their house. There, they found her body stuffed inside a garbage bag. A report by Siam Rath says police arrested Balzer yesterday afternoon in the Hang Dong district of Chiang Mai, who then confessed to killing his wife and dumping her body.
Balzer moved to Thailand in 2019 after being previously charged in the state of Colorado in America for attempted murder at the age of 30. A report from TimesCall.com included details from the incident:
"The woman said she was sleeping in her bedroom when Balzer came in and wanted to have sex. The woman said she was tired, and Balzer became angry and took her phone.
She said Balzer then grabbed her arms and squeezed then and then hit her in the face and slammed her head into the bed's headboard five times, according to the affidavit.
She told police Balzer then grabbed a revolver out of a desk drawer in the room and pointed it at her head saying, "I will kill you." The woman was able to push the gun to the side, at which point it went off next to her head. She was able to get the gun away from Balzer and threw it under the bed.
The woman said that while Balzer tried to begin covering up the bullet hole in the wall, she fled to a neighbor's house.
When police responded to the apartment, they found a fresh drywall patch in the ceiling and bullet damage to the kitchen floor, kitchen ceiling, bedroom floor and mattress. An officer also found the revolver under the bed."
Balzer was arrested on suspicion of attempted, second-degree murder, felony menacing, second-degree assault, third-degree assault, criminal mischief, obstruction of telephone use, tampering with physical evidence, criminal tampering, domestic violence, and aiming a firearm at a person.
It is not known what type of visa Balzer obtained to enter Thailand. Police say he is in custody and is waiting to be transferred back to Nan province after fleeing to Chiang Mai.
SOURCE: Thai Visa
Want more from the Thaiger family?
📱 Download our app on Android or iOS for instant updates on your mobile
📧 Subscribe to our daily email newsletter
👍 Like/Follow us on Facebook
🔔 Subscribe to or Join our YouTube channel for daily video updates