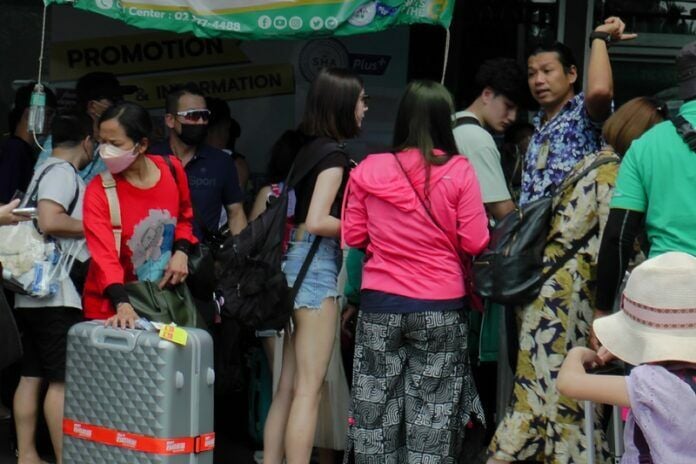 Thailand's tropical holiday island of Koh Samui welcomed its first Taiwanese tour group in nearly three years on Tuesday. The group of 142 tourists enjoyed Koh Samui's nature tourism, as well as its temples and shrines.
The group also plan to travel to Koh Ang Thong, Koh Tao, and Koh Nang Yuan for four days. The group had a three-night trip planned for Surat Thani, the former president of the Samui Tourism Association told The Phuket Express.
Chinese and Russian tourists also plan to visit islands in the Surat Thani province, including Koh Samui. Airlines from China and Russia will arrive at Surat Thani International Airport next month.
Some 86,507 passengers have arrived at the airport since the beginning of this month. Another 91,570 visitors have arrived in Koh Samui on ferries.
Like many tourist hotspots in Thailand, Koh Samui is once again reeling in tourists.
Last month, it was reported that the islands of Koh Samui, Koh Tao, and Koh Pha Ngan had seen 2.3 million tourists arrive on their shores over the past 10 months, according to the director of the Tourism Authority of Thailand (TAT) office for the islands. This generated over 40 billion baht in revenue.
Also last month, for only the second time in the past three years, a large cruise ship arrived in Koh Samui, four times larger than the first.
Earlier this month, Koh Samui started preparing to welcome back Chinese tourists as well. Ferry companies on the island were preparing their ferries to accommodate tourists travelling to Koh Samed, Koh Pha Ngan, and Koh Tao.
In 2022, 10.9 million foreign tourists arrived in Thailand as of December 20. In the first half of January, Thailand welcomed a total of 913,013 foreign tourists, according to the TAT.
Tuesday's arrival of the Taiwanese tour group in Koh Samui is another sign of Thailand's rise from the ashes of the Covid-19 pandemic.