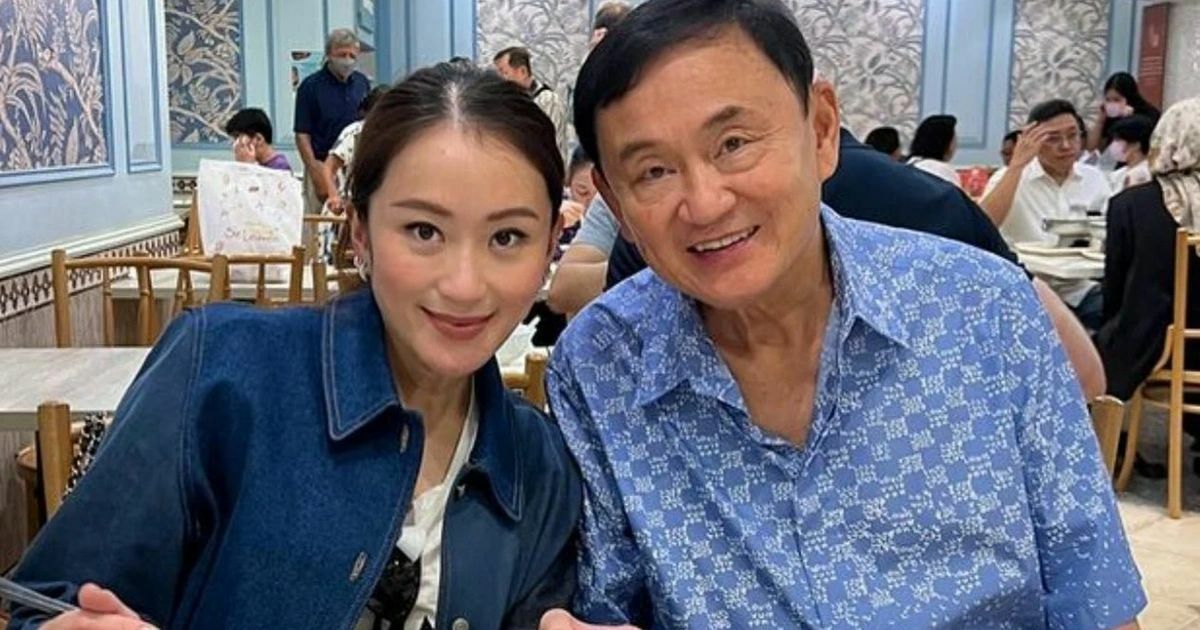 Thaksin Shinawatra, former prime minister, fugitive from justice and dynastic overlord, has spoken of his coming return to Thailand, and how it will happen without help from Pheu Thai or the ruling Palang Pracharath Party.
The saviour's coming will be announced by daughter Paetongtarn, herself an aspirant PM.
The latest of many declarations on his forthcoming return to Thailand came during a discussion on the Clubhouse app Tuesday night. Clubhouse describes itself as "a new type of social network" where people come together to talk and listen in real-time.
Bangkok abounds with rumours that Palang Pracharat, and Pheu Thai have done a deal for Thaksin to return. But there have been plenty of rumours in the past and, with a general election in the offing, there are sure to be many more to come.
The billionaire was fielding ultra-softball questions from supporters in a live session hosted by the CARE Kid Kluan Thai (Think and Move Thailand) Facebook page. Asked when he would return to Thailand, Thaksin revealed to shocked supporters that illness last year had disrupted his plans to return to the kingdom, not the warrants out for his arrest.
Taksin had needed oxygen therapy and reportedly caught Covid-19 last year, but the patriarch gave few details of his ailing health. He said…
"I intended to do so and I sped up oxygen treatment before the year-end. But the situation remained dangerous and my children had concerns over my safety.
"Anyway, I can confirm that I'll definitely return and I want to emphasise here that I won't be seeking help from any political party, including Pheu Thai. It'll depend on my own heart, so don't worry about me."
Thaksin told the faithful to listen carefully to his youngest daughter and anointed stand-in Paetongtarn, his chosen Pheu Thai candidate for prime minister at the next election.
Complaining of persecution during his exile, he said he would return to defend himself. Thaksin said…
"Paetongtarn will announce when I'll be back. I depend on myself. I won't beg for help from Palang Pracharath. I can help myself and I'll definitely return."
Thaksin said he was confident that the "pro-democracy side," or Pheu Thai, and the Move Forward Party, would win over 300 seats at the election, easing his coming return to Thailand.
As a result, the pro-democracy faction would definitely win the election and form the next coalition government, he added.
In 2006 while attending a UN meeting in New York, Thaksin was ousted in a military coup. He returned in April 2008 to a hero's welcome only to flee from a corruption trial in August. He was sentenced in absentia to a total of 10 years in jail. An amnesty push by sister Yingluck sparked the street protests that led to the 2014 coup that brought Gen Prayut Chan-o-cha to power.