Chinese travellers heading to more non-Asian countries for holidays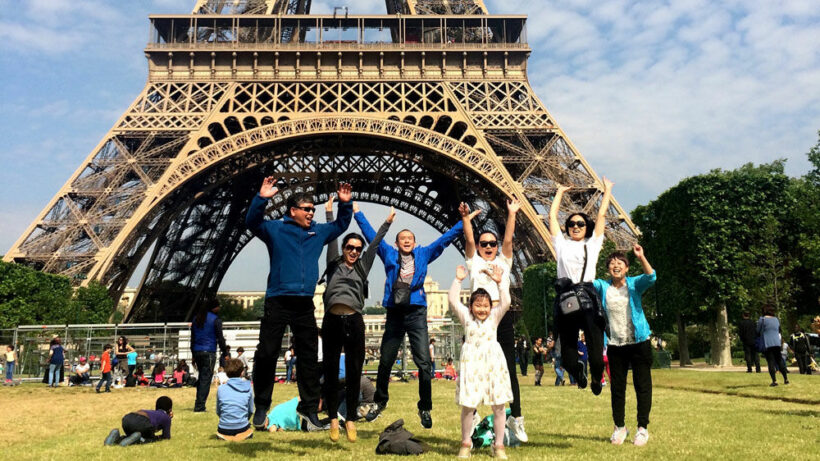 More Chinese are now travelling further and taking in non-Asian destinations during this week's Labour Day holidays, according to Hotelbeds, a leading hotel booking website.
Monitoring holiday bookings made by Chinese, Hotelbeds said 10 to the top 30 destinations were outside of Asia compared with just three destinations a year earlier.
The three day Labour Day holidays, starting on May 1, marked one of China's main holiday breaks but this year a day was added and the holiday ran through to the weekend making the holiday break even longer.
Paris and London were listed in the top 30 destinations in 9th and 15th places respectively, with Paris last year coming in at number 23 and London not ranking at all in the top 30.
Further down the top 30 rankings, Paris and London were followed by other non-Asian destinations such as Prague (22nd), Barcelona (23rd), Dubai (24th), Honolulu (26th), Madrid (27th), New York (28th), Melbourne (29th), and Rome (30th).
This year's increase in non-Asian destinations on the top 30 list is due in part to the holiday being the Chinese government's extension of the break from three to four days, and running into this weekend.
It used to be a seven day "Golden Week" until it was shortened in 2008. The date of International Labour Day is 1 May, but the length of the holiday varies each year, according to the government's plan, which is normally a three day holiday.
However, China only announced this year's extra day 22 March which resulted in a surge of extra accommodation bookings – with Hotelbeds' data showing a year-on-year increase of around 75% in the weeks following the government's surprise announcement.
In February this year, the top five international countries for Chinese travellers during Chinese New Year 2019 were, Thailand, Japan, Singapore, Malaysia, and the US.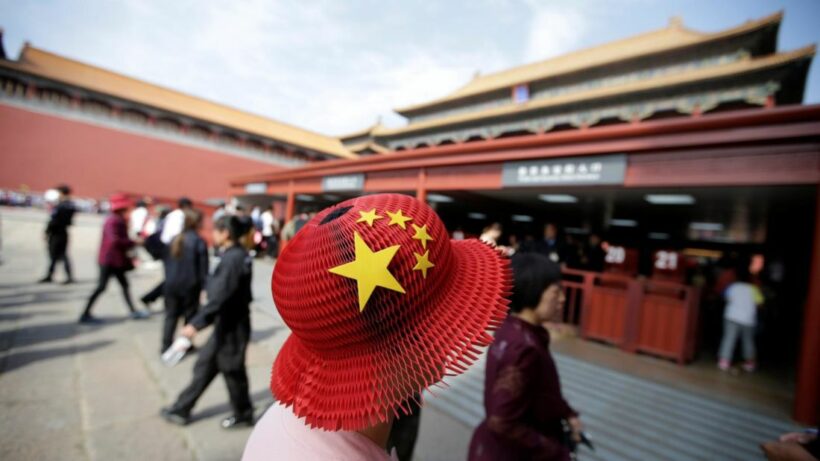 Keep in contact with The Thaiger by following our Facebook page.
Never miss out on future posts by following The Thaiger.
ASQ + Vaccine in Thailand proposal gets the thumbs down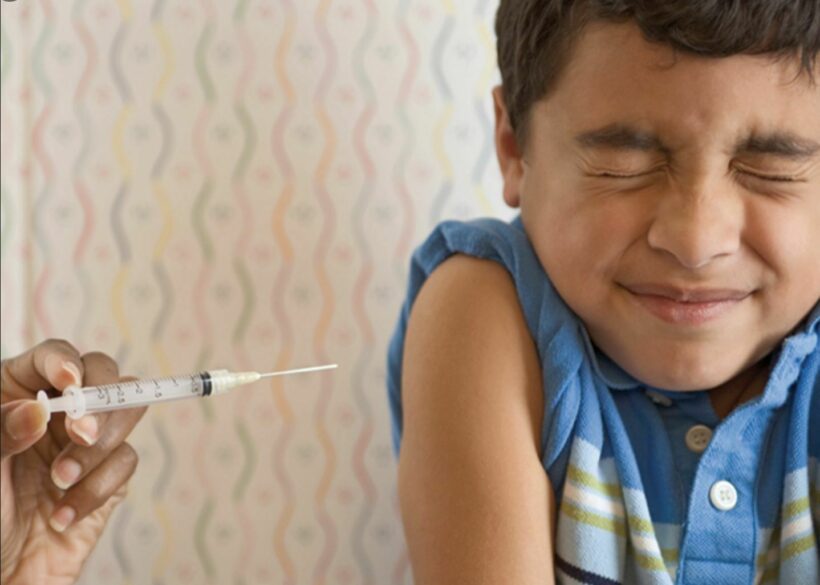 OPINION
A spokesperson from a Thai tourism association came up with the "cunning idea" yesterday to propose a ASQ + Vaccine package to travellers and tourists. So not only do you get your 14 day mandatory quarantine at an expensive hotel in Bangkok, the opportunity to submit copious amounts of paperwork and drill through the red tape. NOW you get a jab of Covid-19 vaccine included. All for the all time low starting price of 150,000 baht. Read the original story HERE.
Bargain!
Of course The Thaiger readers and viewers raced to congratulate the rocket scientist who came up with this brilliant piece of tourist marketing. Suffice to say, it's dead in the water even before the ambulance arrives…
Ron Rossington
Until the ditch the 14 day quarantine and end the ineffective lockdowns, Thailand will not get the tourist numbers they are in dire need of to stabilize the economy.
k tara
Another brilliant idea for tourists which will be dead on arrival. Do these people live in reality.
rickdangr
Tourism will NOT return until the 14 day quarantine is gone! Get the vaccine out to the Thai people, then start with allowing tourists in without quarantine, that have been vaccinated. This would be a smart way to open, and to get it done by April 1st, before the Songkran holiday.
Paul D
Hello Thaiger Team, the story with regards to vaccinations tagging on with the STV, seems to me as another of Thailands false hope stories. But I am sure the Government powers may have overlooked the strong suggestions many Airlines have voiced, "that no traveller will be allowed on the flight unless they have proof of vaccinations". Even this is not 100% at this point. Some countries will not even allow their citizens to leave right now. I think the Thai government, even though are doing as much as they can right now, needs to not provide false hope to travellers at this point.
Energy3
another gimmick by thai officials – free vaccine with STV – sounds like you're getting a happy meal with a free toy
Sai Sai
This is ridiculous!
Tyler Durden
These Thai officials need to wake up. The reason us tourists aren't coming to Thailand is because of the 2 week quarantine, adding extra vaccination costs on top of an already expensive STV visa ain't gonna get me over there that's for sure. If these officials don't drop the 2 week quarantine, there once popular visitors are going to be popular visitors elsewhere, as already I know many people traveling to South America.
And this gentlemen, J German, who went to all the trouble for little return…
I went to Bangkok in Dec. for the holidays. I did my 2 weeks of ASQ during which the shrimp market outbreak started. By the time I got out of quarantine, I had 4 nights of fun, but it was far from what the scene once was. I had a fun NYE, then it all got shut down. I went there to be in a country that was "safer" and not on lockdown. I lost that bet. Then Taiwan closed to international flights, cancelling my trip home. I got on the next plane to the US, leaving several weeks early so as not to get stuck there with nothing to do. My advice is, don't waste your money or your time (like I did) until vaccinations are widely distributed and quarantines are over.
Keep in contact with The Thaiger by following our Facebook page.
Never miss out on future posts by following The Thaiger.
Pattaya cleaning up its Walking Street act in time for Chinese New Year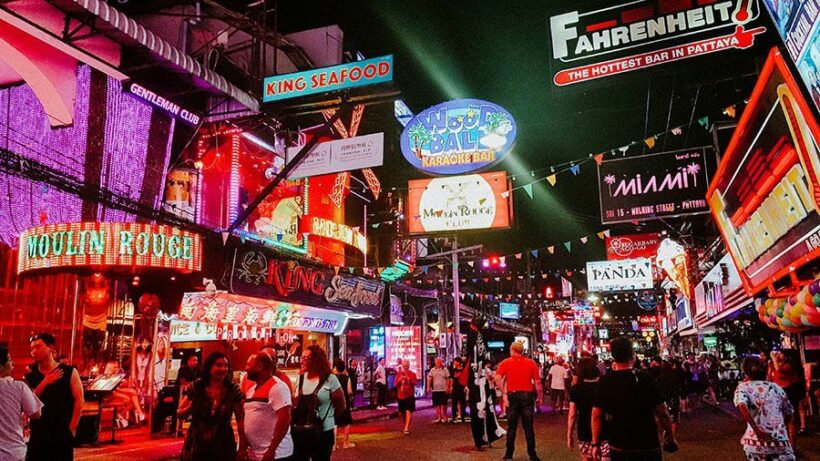 Pattaya City is planning to clean up its Walking Street act in time for the upcoming Chinese New Year. But, as the second wave of Covid-19 mostly destroyed what was left of any foreign or domestic tourism, it might all be in vain. Thousands of businesses remain closed due to Chon Buri province being a "highly controlled" Covid-19 zone, which effectively controls the number of people moving in and out of the province, including Pattaya.
In other words, not many.
Banglamung has had 0 cases of Covid-19 for almost a week now with only 1 case being reported in Chon Buri in the past 3 days. But the new downturn in Covid infections hasn't helped to ease restrictions that have left many local businesses shuttered. Chon Buri health officials are taking note of the recently diminishing amount of Covid cases and say they will review the strict measures probably at the end of the month, but warn that there is no promise that measures will be eased.
Even if the restrictions are lifted, Covid has had a profound and lasting effect on tourism in Pattaya, like the rest of Thailand. Last March, borders closed to foreign tourism, only allowing those who were able to physically and financially get through the mandatory 14 day quarantine and mountains of paperwork.
As a last ditch effort, it was decided in a recent meeting to clean up Walking Street and place lighting and decorations for the upcoming Chinese New Year on February 12. But Pattaya's mayor says there will be no major city events for Chinese New Year, and such an effort was only to give the residents a sense of hope and a brighter atmosphere. In the past, Chinese tourists would have flocked to the seaside resort for the major holiday on the Chinese calendar.
Needless to say, Pattaya, which in 2019 was the 19th most visited city in the world, with almost 10 million visitors, has been heavily affected by the coronavirus pandemic, with it high reliance on passing tourist trade. City officials say they are reviewing measures to help renovate the city, and offer, what is hoped to be, a light at the end of the tunnel.
Keep in contact with The Thaiger by following our Facebook page.
Never miss out on future posts by following The Thaiger.
The Thai government threw a tourist party (sound of crickets) | VIDEO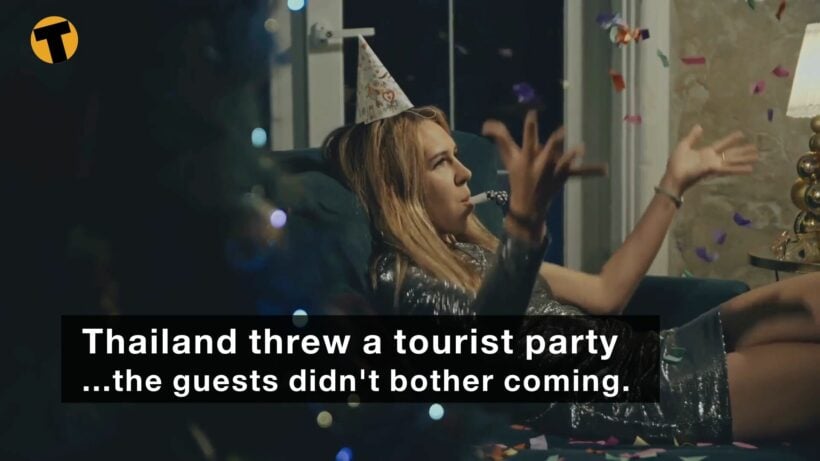 The Thai Government, flushed with the success of their containment of Covid-19, decided to market the Land of Smiles to the world as the safe place to travel. With the annual wet season starting to weaken the tourists would flock back to the S E Asian country that had such a remarkable success containing, then almost eradicating itself, of the coronavirus.
Then they came up with the STV – the special tourist visa which would have the world's eager travellers packing their sun cream for up to 270 days of Thai tourism.
There were promises of plane loads of tourists and even published flights and carriers. A few flights arrived, most didn't.
In fact, since the start of the STV, the Special Tourist Visa, with its long list of restrictions and requirements, was floated, along with a re-vamped Tourist Visa, less than 400 people have arrived per month, on average, since the end of October. In the October and November of the year before more than 3 million people arrived in Thailand. Even the government's limit of 1,200 new tourist arrivals per month was even slightly tested.
The government had bought all the streamers and a pretty new dress for the party but no one came.
What went wrong?
Where was the much-anticipated pent-up demand and people banging on the doors of the world's Thai embassies?
It was the European winter and the 'snowbirds' would surely be back to soak in some Thai sun rays. But no.
The first problem was there wasn't much for them to come back to. They would have the beaches of the islands all to themselves, they wouldn't have to wait in line for anything, the domestic airlines were still selling low fares to Tavel anywhere around the country.
But otherwise there wasn't a lot for them to do. The tourism magnets were a shadow of their former selves. Walking Street, Bangla Road, tours and tour boats, all the tourist strip restaurants. The buzz of the crowds was gone and more than 90% of the tourist-related business had closed up.
Their staff, their families, their bank loans, their stock and investments – all on hold and forced to find come other means to make ends meet. 931 of some of the larger official tourism operators have now gone out of business, according to Bloomberg News. There would be thousands of the smaller family operations that have also been swept aside by the Thai government's responses to the world pandemic.
Keep in contact with The Thaiger by following our Facebook page.
Never miss out on future posts by following The Thaiger.