Thai banks on 156 billion baht spending spree for recovery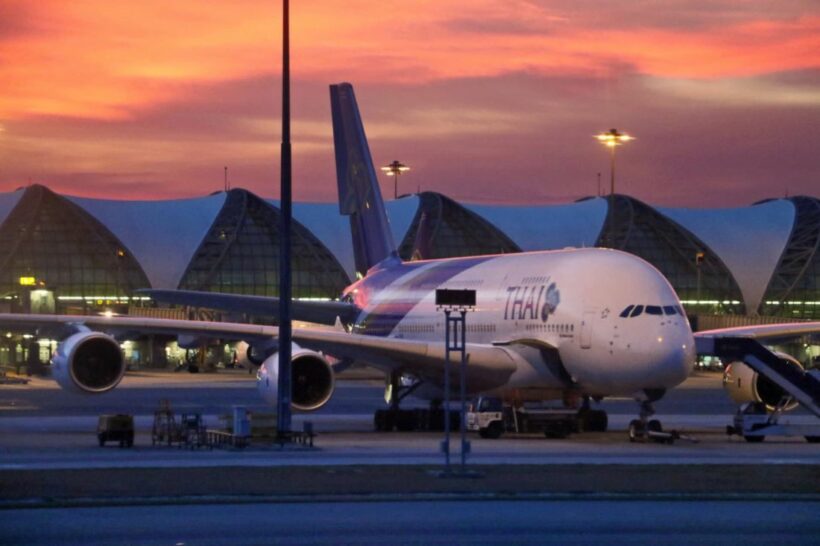 "He hoped the airline could be profitable again in mid-2020."
Thai Airways International is seeking cabinet approval to buy or lease 38 new planes at an estimated cost of 156 billion baht. In the proposal 31 planes will be acquired over the next five years.
Thai Airways president Sumeth Damrongchaitham says the proposal would reach Deputy PM Somkid Jatusripitak this week and be put to the cabinet later this month.
Khun Sumeth says the procurement would be by purchase or leasing and the new planes a mix of wide and narrow body jets. The first phase was for 31 planes to replace old ones within five years, and the second would be for seven new aircraft to bolster the fleet.
Management are also asking the airline board to approve a new Bangkok-Sendai route, intended to be launched this November in time for the high season. Also under investigation is the Bangkok-Manchester route, but the airline was yet to conduct a thorough study, according to the airline president.
He said he hoped the airline could be trading in profit again by mid 2020. Thai Airways has been struggling for over a decade as local competition from new budget airlines cuts into its passenger loads and earning capacity.
Keep in contact with The Thaiger by following our
Facebook page
.


Do you need help with your business? Are you searching for a new job? Or an employer looking to hire? Try JobCute today.

Looking to jettison some items before jetsetting away or chartering a yacht? Look no further than Thaiger Classifieds where you can find and post items, work, property and more for free. Be sure to check out YonderTours for things to do in Thailand and tours across the country.

Airports of Thailand block entrance to new Central Village at Suvarnabhumi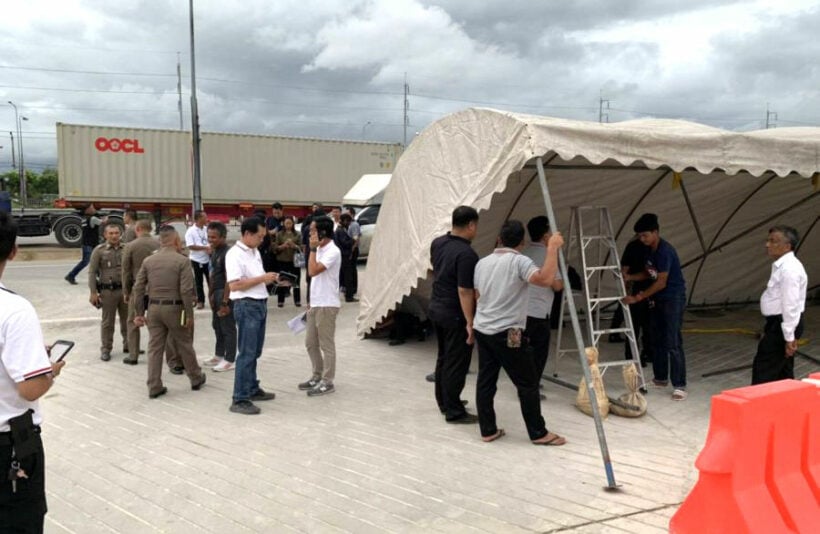 PHOTO: The Nation
Please be seated and fasten your seat belts due to severe turbulence at the front of the almost-open Central Village "luxury outlet" shopping area next to Suvarnabhumi airport in Bangkok.
A dispute between Airports of Thailand and Central Pattana, the owners of Central Village, has hit some mid-air turbulence after AOT officials set up tents blocking the entrance of the hew shopping precinct to open on August 31. The AOT claims the outlet "trespasses the flying zone of Suvarnabhumi Airport" next door.
AOT president Nitinai Sirismatthakarn says he sent officials to inspect the disputed area earlier and found that Central Village was building a road connecting the outlet to the main road.
"The road they are building trespasses the airport's flying zone. The land was assigned to AOT's administration by the Treasury Ministry."
Nitinai added that Central Village also applied for permission to lay a water pipe through the land, which cannot be approved because this, too, would violate flying zone regulations.
Meanwhile, Central Pattana issued a letter claiming its construction strictly follows current urban laws and regulations, and that it had received approval from related agencies before commencing all work.
The letter also said that applying for tap water and electricity connections from responsible authorities is a fundamental right to basic infrastructure, which every citizen is entitled to.
SOURCE: The Nation
Keep in contact with The Thaiger by following our
Facebook page
.
US and China ramp up the rhetoric and the tariffs in a day of tit-for-tat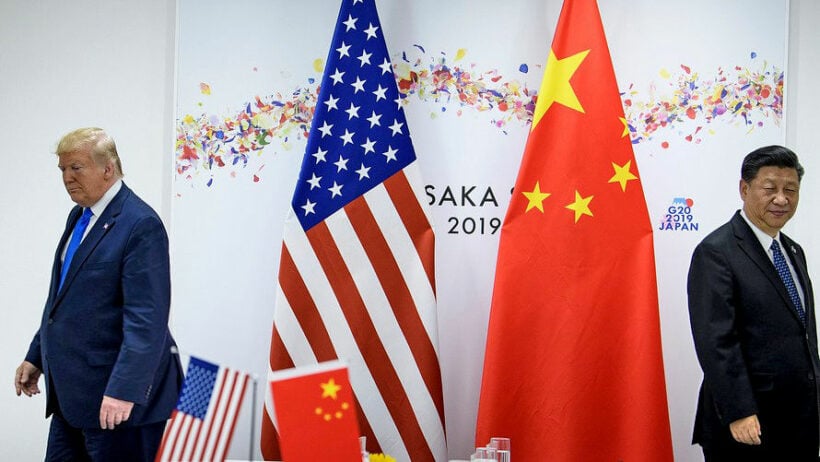 Beijing has unveiled a new round of retaliatory tariffs on the US valued around US$75 billion. China will now place additional tariffs of 5%-10% on US imports starting next week.
The tit-for-tat trade war between the world's two largest economies is causing widespread disruption to supply chains and long-held trade conventions.
China's Finance Ministry says they will also resume tariffs on US imports of automobiles and automobile parts – 25% for vehicles and 5% on parts starting December 15.
China said it would take countermeasures last week after the US announced it would impose new 10% tariffs on Chinese imports worth US$300 billion. The new Chinese tariffs will target 5,078 exported products, including soybeans, seafood, coffee, whiskey and oil.
US President Trump responded yesterday saying that he would increase rates on existing tariffs on Chinese imports.
"We don't need China and, frankly, would be far better off without them."
The US President also "ordered" US companies "to immediately start looking for an alternative to China."
the American Farm Bureau claim the tit-for-tat tariff reaction from the President "signals more trouble for American agriculture."
"We know continued retaliation only adds to the difficulties farm and ranch families are facing and takes the situation in the exact wrong direction," the statement said.
But the US National Retail Federation says the President's demands are "unrealistic."
"For years, retailers have been diversifying their supply chains, but finding alternative sources is a costly and lengthy process that can take years. It is unrealistic for American retailers to move out of the world's second largest economy."
"Our presence in China allows us to reach Chinese customers and develop overseas markets. This, in turn, allows us to grow and expand opportunities for American workers, businesses and consumers."
Keep in contact with The Thaiger by following our
Facebook page
.
Thai finance minister confident GDP will pick up next quarter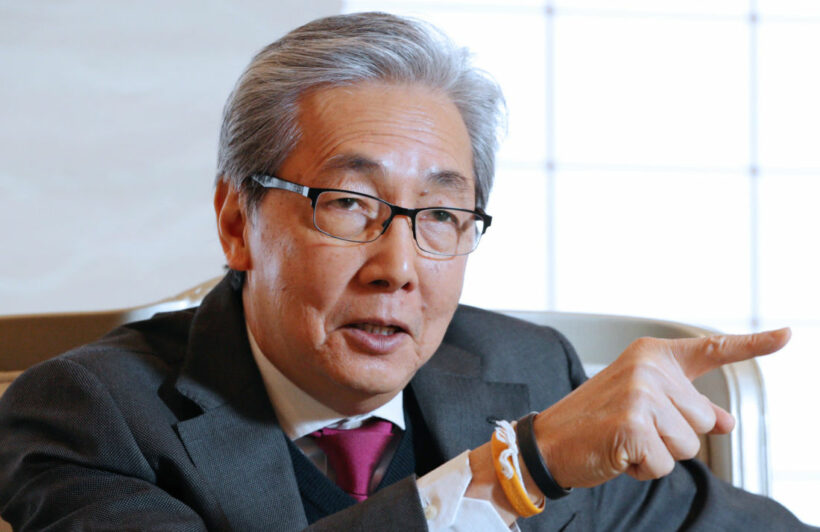 Deputy PM Somkid Jatusripitak says he is confident Thailand's gross domestic product will pick up in the fourth quarter as a result of the launch of 316 billion baht economic stimulus package from the Thai government.
He claims the new rice price guarantee scheme will also assist the agricultural sector.
The Cabinet approved the new packages at its Tuesday meeting. The National Rice Policy Committee approved a budget of 21 billion baht to guarantee the price of rice harvested in 2019 and 2020 the following day.
Somkid recently held a meeting with the Bank of Thailand and Finance Ministry to discuss a plan to set up a joint committee to steer the Thai economy.
Meanwhile, Standard Chartered Bank has downgraded its 2019 GDP growth forecast for Thailand to 3% from 3.3%. The bank expects growth in the second half to improve from a weak 2.6% in the first half.
According to the National Economic and Social Development Council, the country's GDP expanded 2.3 per cent in the second quarter compared to the previous quarter's growth of 2.8 per cent.
According to the Finance Ministry, the country's debt level in the next five years is expected to be 46.73%, while the GDP next year is expected to expand by 3.5%, then 3.6% in 2021, 3.8% in 2022 and 4% in 2023.
SOURCE: The Nation
Keep in contact with The Thaiger by following our
Facebook page
.