"Thai authorities should not repress peaceful protests", Human Rights Watch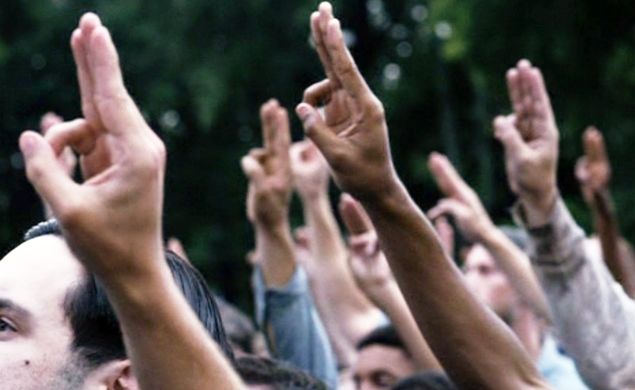 OPINION
The Thai government's declaration of a state of emergency in Bangkok is a pretext for a crackdown on peaceful demonstrations, Human Rights Watch said today. Since the declaration of a state of emergency on October 15, 2020, the police have arrested at least 22 activists, including several protest leaders, in front of Bangkok's Government House.
"The Emergency Decree provides the Thai government with unchecked powers to suppress fundamental freedoms and ensures zero accountability for officials," said Brad Adams, Asia director at Human Rights Watch.
"Thai authorities should not repress peaceful protests with draconian laws that violate freedom of speech and other civil liberties."
At 4am on October 15, Prime Minister Gen. Prayut Chan-ocha declared a state of emergency in Bangkok. He asserted that the escalating protests by pro-democracy groups contravened the law and the constitution, caused disturbances, undermined measures to curtail Covid-19, and harmed national security and public safety. The government also accused protesters of disrupting the queen's motorcade near Government House on October 14.
Shortly after Prayut's announcement, thousands of riot police, armed with batons and shields, forcibly cleared protesters who had camped outside Government House. The police arrested at least 22 people, including the protest leaders Arnon Nampha, Parit Chiwarak, Prasiddhi Grudharochana, and Panusaya Sithijirawattanakul.
The draconian Emergency Decree on Public Administration in Emergency Situation provides authorities with broad powers to arrest individuals without charge and detain them in informal places of detention. Officials carrying out the duties under the decree enjoy legal immunity. The decree does not require access to legal counsel or visits by family members.
Under Thailand's emergency decree, authorities can impose broad censorship to curb freedom of expression and media freedom. International news reporting on Thailand, such as by the BBC World Service, has been blocked on the country's main cable TV network, True Visions. Authorities have also pressed satellite service providers to block the broadcast of Voice TV, a station widely known for its criticism of the government. Discussions about political issues in the parliament have also been suspended. Any public gathering of five or more people has been banned in Bangkok.
Thailand's government has maintained its opposition to the youth-led democracy protests, which started on July 18 and later spread across the country. The protesters have called for the resignation of the government, the drafting of a new constitution, and an end to authorities harassing people who exercise their freedom of expression. Some of the protests included demands for reforms to curb the king's powers. Thai Lawyers for Human Rights reported that at least 85 protesters faced illegal assembly charges for holding peaceful protests in Bangkok and other provinces. Some protest leaders have also been charged with sedition, which carries a maximum seven-year prison term, for making demands regarding reforms of the monarchy institution.
"The Thai government has created its own human rights crisis," Adams said. "Criminalizing peaceful protests and calls for political reform is a hallmark of authoritarian rule."
International human rights law, as reflected in the International Covenant on Civil and Political Rights, which Thailand ratified in 1996, protects the rights to freedom of expression and peaceful assembly. But Thai authorities routinely enforce censorship and gag public discussions about human rights, political reforms, and the role of the monarchy in society. Since the military coup in 2014, the Thai government has prosecuted hundreds of activists and dissidents on serious criminal charges such as sedition, computer-related crimes, and lese majeste (insulting the monarchy) for peacefully expressing their views.
In addition, over the past five months, the authorities used emergency decree measures designed to help control the Covid-19 pandemic as a pretext to ban anti-government rallies and harass pro-democracy activists, Human Rights Watch said.
"The Thai government is threatening peaceful protesters with long prison terms simply for demanding reforms aimed at the creation of a rights-respecting democracy," Adams said. "Concerned governments and the United Nations should publicly condemn this wave of political repression and urge the immediate and unconditional release of democracy activists."
For more Human Rights Watch reporting on Thailand, please visit HERE.
Keep in contact with Thaiger by following our Facebook page.
Never miss out on future posts by following Thaiger.
Investigations of Covid-19 infected elite rule-breakers demanded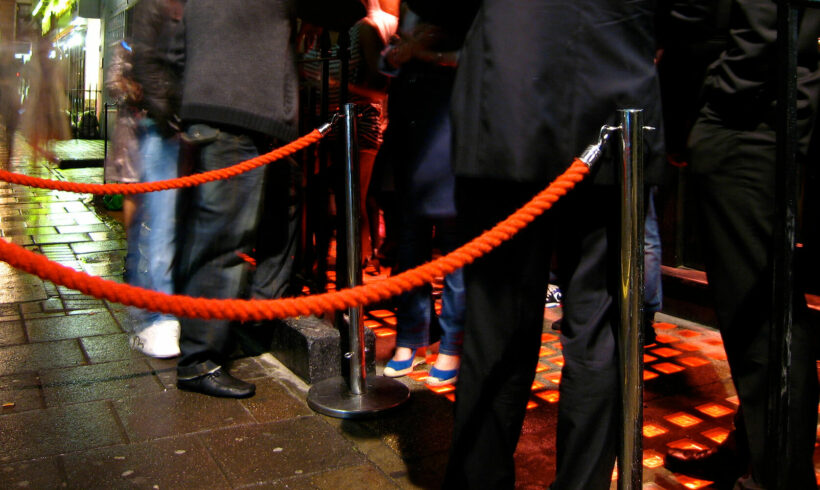 Investigations are being demanded by a corruption watchdog into Thai politicians infected with Covid-19 after allegedly attending venues in the Thong Lor entertainment venues in Bangkok that have now emerged as the ground zero for the Coronavirus third wave in the Kingdom.
The Anti-Corruption Organisation of Thailand are being asked to investigate the latest Covid-19 outbreak, noting in a Facebook post that the second wave was also linked to illegal activities, spreading through illegal migrants and other visiting gambling dens. This third wave is also angering those who see the wealthy elite and powerful politicians frequenting high-end bars and not following Covid-19 safety protocols.
Mana Nimitmongkol, secretary-general of ACT argues that the ministers visiting these clubs did not behave "ethically", and it's part of a larger problem. He is pushing for legal action against not only club owners, but against police, public health officials, and even the Bangkok Metropolitan Administration for failing to enforce laws to protect against Covid-19.
Investigations into whether the code of ethics had been violated were requested to be carried out by the National Anti-Corruption Commission, the Ombudsman and the committee on ethical standards.
As entertainment venues have been ordered closed for at least 2 weeks, Mana proposes that along with restrictions, a hotline to report rule-breakers should be set up, and all people should be held to the same standard without exception.
The president of the Rural Doctors Society agreed, saying that especially important is the need for Covid-19 infected public officials to disclose their personal timelines to reassure the public and assist in contract tracing. It is feared that little or no action will be taken to investigate and punish powerful rulebreakers.
One controversial infection was that of Transport Minister Saksayam Chidchob, rumoured to be infected from Thong Lor nightclubs, but later shown to be in another province at the time. The entertainment venue outbreak was not completely innocent though, as details emerged that the minister's infection was in fact passed to him via an aide who had frequented clubs in Thong Lor.
Chuvit Kamolvisit, a former massage parlour owner turned activist, has been outspoken on the issue, calling for investigations into high-society VIP clubs like Krystal Club and Emerald Club, who allegedly flaunted restrictions and ended up with dozens of Covid-19 infected staff members.
The Metropolitan Police Bureau chief had said that legal action was pending against these clubs for the virus spreading.
SOURCE: Bangkok Post
Keep in contact with Thaiger by following our Facebook page.
Never miss out on future posts by following Thaiger.
Tourism officials slash Songkran travel expectations by half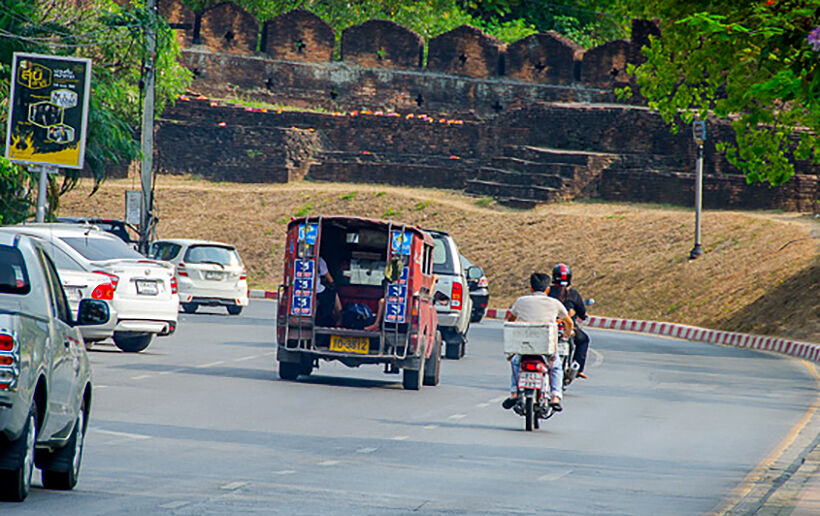 The TAT, ever the optimists regarding anything tourism related, even domestic tourism, predict that the Bangkok clusters that have emerged in the week before the Songkran break could reduce traffic and spending by up to half.
Today the CCSA is reporting 789 new infections and one additional death. 522 were local infections, mostly walk-ins to Bangkok hospitals, 259 were discovered through track and tracing. The remaining 8 were found in quarantine from overseas arrivals. In Phuket, another 17 cases have been reported today, taking the island's week total to 43.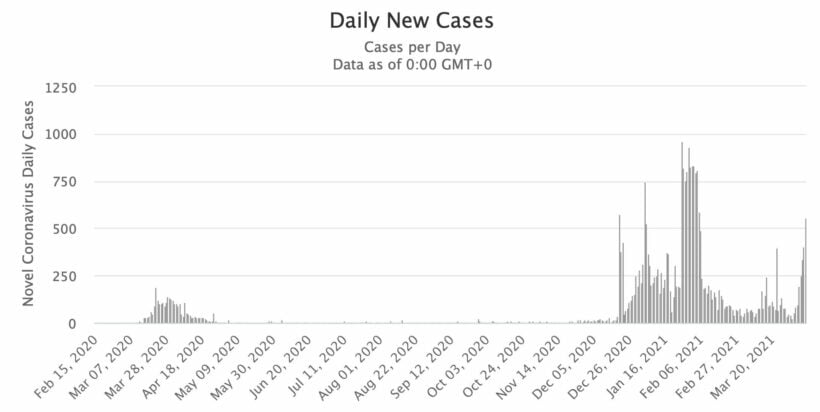 GRAPH: Worldometer figures for Thailand, up to April 9
A 68 year old man from Nakhon Pathom province died on April 4 but wasn't reported until today. The CCSA report that he died from Covid and "complications". 33 other former patients have recovered and been discharged.
Last week the TAT estimated 3.2 million domestic trips would circulate 12 billion baht for the Thai economy. But the Tourism Authority has now slashed their estimates by half after hotels, airlines and bus companies reported mass cancellations in the last few days. Other provinces are reporting less than 20% cancellations. Although this weekend will see a lot of travel, Songkran doesn't formally start until next Tuesday and the TAT expect there could be additional fallout as travellers decide to have a staycation for Songkran instead heading home.
Bangkok Post reports that 70% of travellers to Prachuap Khiri Khan and Hua Hin have already cancelled hotel bookings. Similar cancellations have been reported in Pattaya, Phuket and Chiang Mai. Many other provinces, particularly in the north east and north, are also enforcing quarantine on arrivals or additional paperwork to try and protect their provinces from any of the Bangkok clusters.
8 north eastern provinces rare now requiring 10 or 14 day quarantine periods for anyone arriving from areas where new clusters have been reported. Chiang Mai provincial officials say that tourists from Samut Prakan, Nakhon Pathom, Bangkok, Pathum Thani and Nonthaburi – basically Bangkok and surrounding provinces – must complete a 14 day mandatory quarantine or conduct a test for Covid when they arrive.
The reality is that the travel and quarantine changes are outstripping the ability to communicate them all. Anyone crossing into other provinces in the next few day, especially if you're travelling from Bangkok and surrounding provincial 'red zones' can expect some additional paperwork or a Covid test. Or even quarantine.
Keep in contact with Thaiger by following our Facebook page.
Never miss out on future posts by following Thaiger.
Attendance on the wane for Thai democracy protests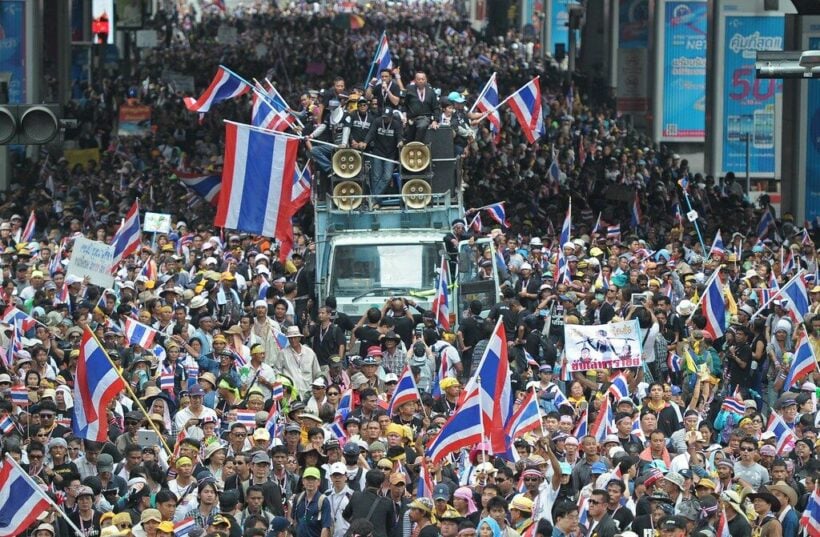 While protesters against the Thai government are continuing as they have for endless months, attendance is lessening in the face of crackdowns, coups and Covid-19. The throngs of 10,000 plus protesters, mostly energetic youth, that waved The Hunger Games 3 finger salute and demanded change in Thailand last summer have thinned to a few thousand or less these days.
The government isn't in the clear yet though, as the protester's calls to replace the current government, lessen the power of the Thai monarchy, and draw up a new constitution are still popular ideas. But a number of factors are causing protester size and vigour to wane.
The second wave of Covid in December quickly curbed the daily demonstrations for fear of spreading the virus. After that, the coup in Myanmar on February 1 has brought massive protests with international attention shifting to the growing humanitarian crisis just across the border. On top of the pandemic and the Burmese coup, the Thai government has taken a much more hardline approach to protesters in recent months.
Police began fighting back against mass demonstrations, dispersing crowds with water cannons, tear gas, and rubber bullets. And after 2 years of leniency, the government has begun prosecuting people under the strict lèse-majesté laws, where offending the monarchy can carry harsh punishment including a jail sentence of up to 15 years.
Anon Nampa, a human-rights lawyer, and Parit "Penguin" Chiwarak, a student activist, have already been arrested under this law and held without bail. Arrests like these have been demoralising for the pro-democracy movement, and have scared away a lot of Thai protesters. Many have shifted focus to more immediate efforts to demand the release of the detained protest leaders.
Even with the crowds shrinking, the protests have already brought about change, bringing once unspeakable conversations into the national conversation, and keeping pressure on Thailand's leaders. Opposition is growing, with efforts to push no-confidence votes and amendments to the constitution being constantly proposed and advocated.
SOURCE: The Economist
Keep in contact with Thaiger by following our Facebook page.
Never miss out on future posts by following Thaiger.