Thailand and EU prepare for signing of a strategic trade partnership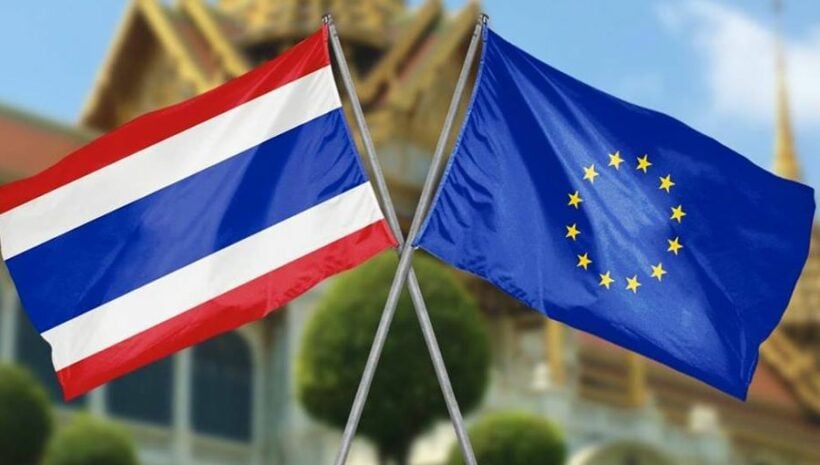 Thailand and the European Union are ready to sign a draft Strategic Partnership and Cooperation Agreement to promote bilateral trade and investment in the future.
Federica Mogherini, an EU Representative for Foreign Affairs and Security Policy, and vice chairwoman of the European Commission, met today with PM Prayut Chan-o-cha during her visit to Thailand to attend the ASEAN Plus Foreign Ministers Meeting and ASEAN Foreign Ministers Meeting, on Regional Political Security Cooperation in Asia-Pacific.
The Thai premier called on the EU to have confidence in Thailand's political situation where he told her "democratic rule is being promoted".
He says he was delighted at the strengthening of relationships between Thailand and the EU, thus providing the opportunity for gradual expansion in bilateral cooperation in various regards and continuation of policies toward mutual interests.
The EU representative says that Thailand and the EU have fostered cordial relationships in trade, investment, tourism and culture.
Both sides have now endorsed the resumption of FTA negotiations between Thailand and the EU and between ASEAN and the EU. In addition, the Strategic Partnership and Cooperation Agreement is designed to promote bilateral trade and investment.
The draft agreement might be slightly amended since the EU has recognized Thailand's economic preparedness and potential while investment projects by European investors have been supported in Thailand.
SOURCE: National News Bureau of Thailand


Do you need help with your business? Are you searching for a new job? Or an employer looking to hire? Try JobCute today.

Read more headlines, reports & breaking news in Thailand. Or catch up on your Thailand news.

Bank of Thailand relaxes Loan to Value to boost sluggish property market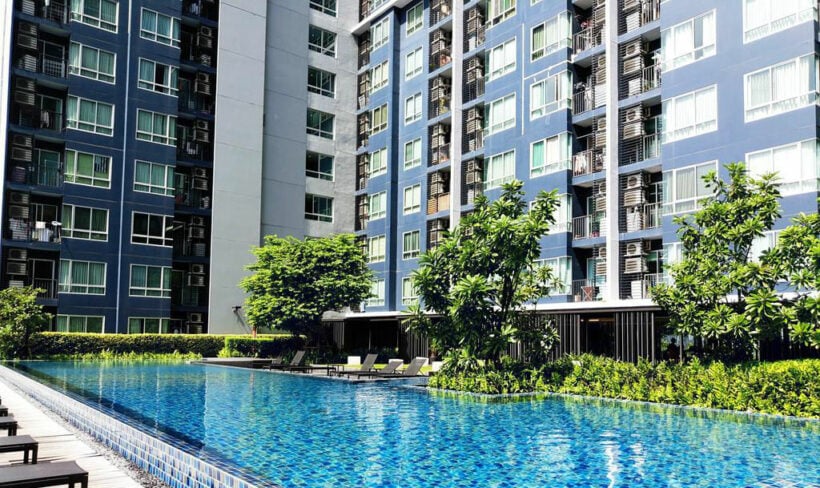 PHOTO: booking.com
The Bank of Thailand says it will relax the Loan to Value (LTV) for homebuyers purchasing residences together and that borrowers or co-borrowers applying for a loan under the first home buyers rule and who do not own any other residence would be given a 90% mortgage on a condominium and 95% for a single detached house and townhouse.
The "co-borrower" is defined as a borrower supporting the family in its bid to obtain a mortgage to buy a residence but who will not become the owner of that residence.
Issara Boonyoung, CEO of Kanda Group, chairman of Business Housing Association, says he's in favour of relaxing the LTV.
"We believe that the relaxation of the LTV in relation to co-borrowers will see the property market improve by up to two per cent for the rest of this year. This market represents about 20% of the total property market value, which is expected to be worth about 760 billion baht this year."
He added that the relaxing of the rule will open the opportunity for co-borrowers to make a down payment of about 10% for condominium and 5% for single detached house and townhouse under the LTV first home concept.
The transfer of residences on hold this year has continued to drop and currently stands at 7%, which is better than the early estimates of 10%.
The LTV, which became effective on April 1, 2019, resulted in a drop in the property market in the second quarter of this year, as most homebuyers sped up the transfers of their residential projects and completed them in the first quarter. This had a direct impact on the financial results of property firms, with most announcing a double-digit drop in the second quarter.
SOURCE: The Nation
Thai GM's diesel plant in Rayong builds 500,000th engine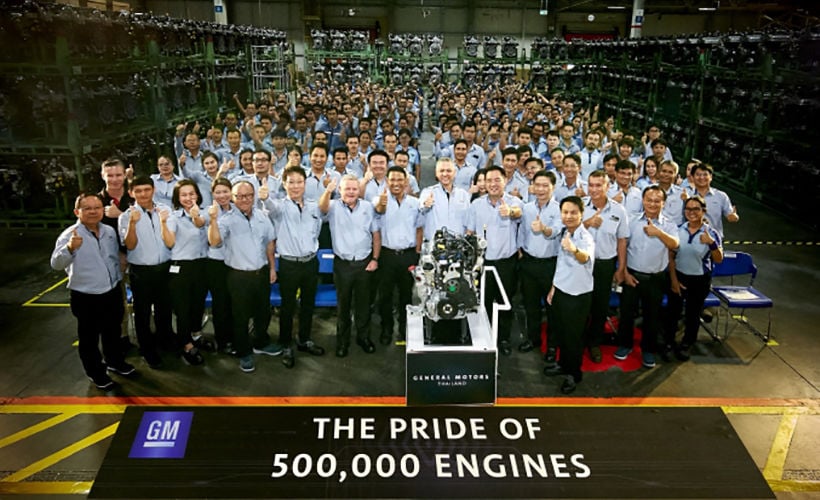 GM Powertrain Thailand has produced its 500,000th four-cylinder Duramax turbo-diesel engine, a production milestone since production officially started in 2011.
GM announced that the Rayong plant is the first GM facility in the world to produce the engine.
Hector Villarreal, president of GM Southeast Asia says the Duramax engines serve as the heart of the company's 'Colorado' and 'Trailblazer' models.
"They are one of the most important components that we manufacture in Rayong for both domestic and export markets. Reaching half a million engines is not only an important milestone for the GPS team but also for everyone at GM Thailand. You should all be rightly proud of achieving this together."
Amnat Saengjan, vice pesident of manufacturing for GM Thailand, added that the it is the only GM facility that fully manufactures the 2.8L Duramax diesel engine.
"I am very proud of our team members who have taken a key role in helping us achieve this milestone, thanks not only to every team member's hard work and dedication, but also to the growing popularity of the products that use the Duramax engine, the Chevrolet Colorado and Trailblazer. It shows how far we have come.
He said GM Thailand's Rayong facility was recognised for its efforts in environmental conservation at the Prime Minister's Industry Awards of 2018. It was one of two automotive companies that received this award. The facility is part of GM's 142 manufacturing and non-manufacturing landfill-free facilities globally.
SOURCE: The Nation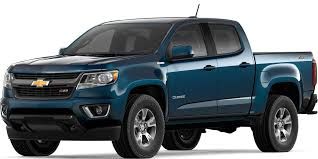 Chevrolet 'Colorado', which carries the Thai-built engine
Tollway company says 'no' to Bangkok motorway discounts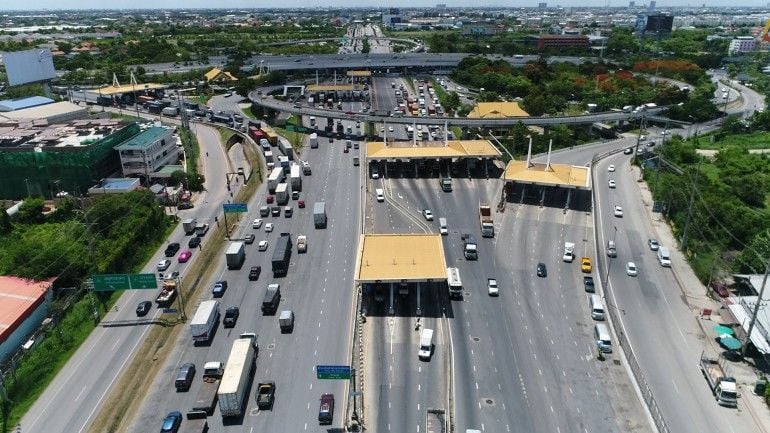 PHOTO: Thai PBS
Expressway and motorway operators say there will be no further discounting of the country's toll fees.
Bangkok Expressways & Metro Public Company says the proposal by the new Transport Minister for expressway tolls to be cut by an average of 5-10 baht is not going to happen. The company claims they have already helped the government over the decades-long dispute with the Expressway Authority of Thailand, a state agency which owns several expressways.
But the BEM and EXAT say they have recently reached a compromise agreement over the dispute, when EXAT agreed to extend BEM's concession to operate three expressways – Srirat expressway, Section D of the expressway between Rama IX road to Srinakharin road and the Bang Pa-in to Pakkred expressway – for another 30 years.
In return, BEM agreed to drop the demand for 137.5 billion baht from EXAT for breach of contract over expressway fees, drop a dispute over a non-competition clause for the Pakkred-Bang Pa-in expressway and to settle for just 58.8 billion baht in compensation, which will be paid in the form of an extension to the concession contract to operate three expressways.
Thai PBS reports that BEM also agreed to undertake construction, maintenance and service of double-deck and bypass routes and road expansion projects on several sections of Part Two expressways.
BEM executive Mr. Phongsarit Tantisuvanitchkul said yesterday that the Transport Minister's proposal for a 5-15 baht cut in expressway tolls is a separate issue from the dispute and that it is difficult to be implemented, pointing out that the company has already absorbed substantial losses for the government.
He added that he expected the compromise deal will soon be submitted to the cabinet for approval, hoping that the cabinet will not make any changes to the terms of the settlement following about a year of negotiations.
BEM is currently collecting 7-8 billion baht in expressway tolls per year, with a revenue growth rate estimated at 1% to 3% per year.
SOURCE: Thai PBS