Thai Army chief writing a thesis about the spread of 'fake news'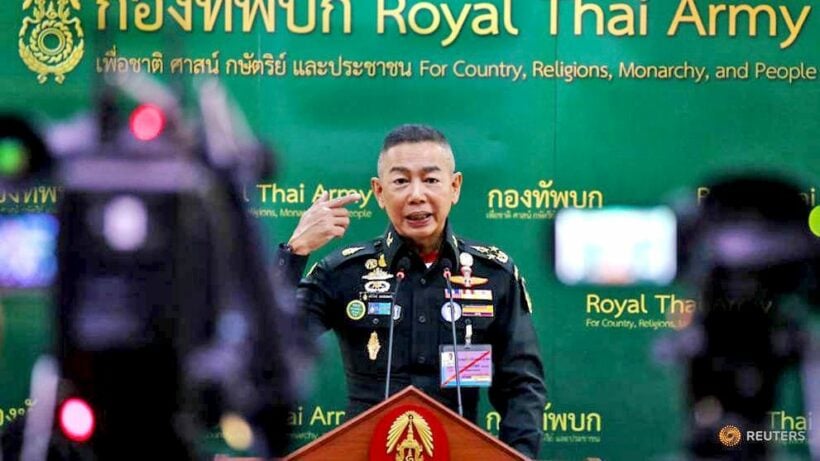 Thailand's Army Commander-in-Chief, General Apirat Kongsompong, says he has "serious concerns" over the spread of fake news in Thailand, "some of which seems intended to discredit the government and the military".
General Apirat is also finishing a thesis about the change of political behaviour in Thailand.
He said that, while he did not want to describe the use of fake news as "mind manipulation", he had observed that some people, when repeatedly exposed to fake news, gradually become influenced by it and finally believe the fake news is true, according to a report on Thai PBS.
In addition to the police being tasked with investigating fake news, General Apirat said that the Ministry of Digital for Economy and Society is in the process of setting up a centre focusing on fake news and the military has taken steps, within its authority, to monitor the problem.
He pointed out that, although the government and the military have relinquished their powers under Section 44 of the interim constitution to deal with fake news, the military can resort to national security laws to cope with the problem if necessary.
Asked by a reporter about his thesis on "the influence of social media and the change of political behavior of people in Thai society", the army chief said that he had finished the thesis and it will soon be disseminated, but he was afraid that someone might get into trouble as a result.
When asked "who" will be in trouble, he declined to comment and just walked away.
Keep in contact with The Thaiger by following our
Facebook page
.
Never miss out on future posts by
following The Thaiger
.
Palang Pracharath MP calls for probe into Pheu Thai MP who cut own arm in parliament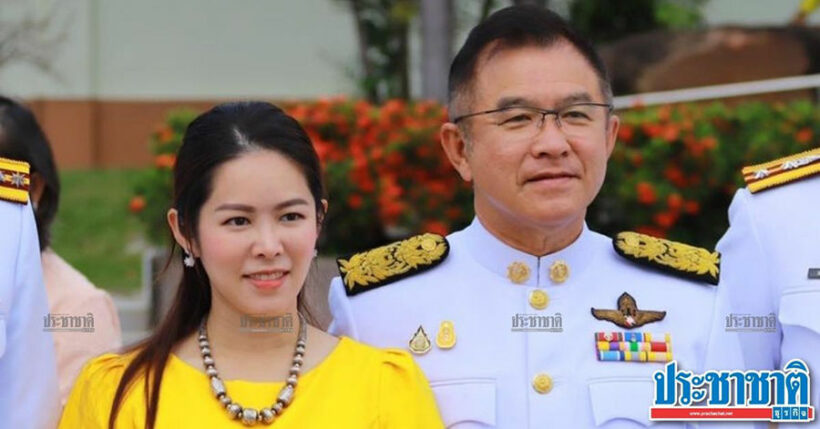 Opposition politicians are clashing over the actions of one MP who deliberately cut his arm in an act of self-harm to draw attention to the plight of anti-government protesters. Palang Pracharath MP, Sira Jenjaka, is threatening Wisarn Techathirawat, Pheu Thai MP for Chiang Rai, with removal from office for what he's calling a publicity stunt.
On Tuesday, during a special joint parliamentary session aimed at finding a solution to the ongoing political unrest, Wisarn produced a knife and proceeded to cut his left arm 3 times. Prior to producing the knife, he had criticised the PM, Prayut Chan-o-cha, for using unnecessary force against peaceful protesters, and called on him to listen to their demands.
He said he did not want to see their blood shed and would rather lose his own. He then produced the knife and ignored calls from parliament president Chuan Leekpai not to cut himself. He subsequently received 9 stitches at Bangkok's Vachira Hospital.
Sira says he plans to petition the National Anti-Corruption Commission to investigate Wisarn for allegedly violating the ethical code for MPs. He is also calling on Parliament to investigate the Pheu Thai MP's action. He accuses Wisarn of having cut himself to garner media attention ahead of provincial elections around the country, pointing out that Wisarn's daughter is contesting an election in Chiang Rai.
Sira says Wisarn's actions are a disgrace to parliament, adding that security should be improved to prevent people bringing weapons into the building. However, Ubonsak Bualuang-ngam, Wisarn's fellow Pheu Thai MP, says Wisarn borrowed the fruit knife from a maid working in the building. He says that, in his opinion, his colleague did not breach any ethical code.
SOURCE: Bangkok Post
Keep in contact with The Thaiger by following our
Facebook page
.
Never miss out on future posts by
following The Thaiger
.
Contempt charge dropped against protest leader Parit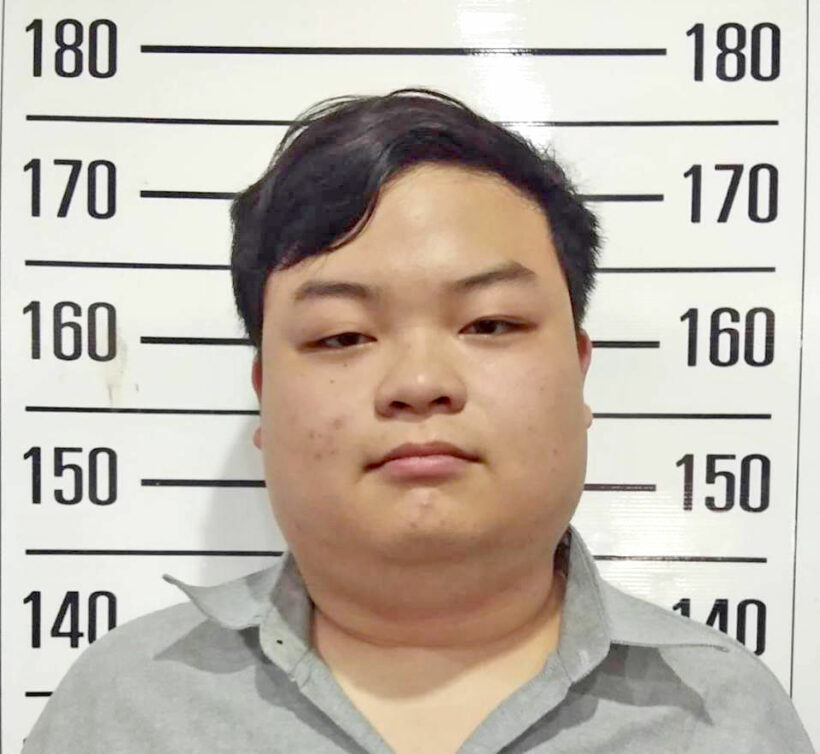 The leader of the Free People protest group, Parit Chiwarak, aka, "Penguin", has had a charge of contempt dropped. He had been charged after calling on activists to gather at the court on August 8 to obstruct proceedings in a case against fellow protest leaders, Anon Nampa and Panupong Jadnok. The Bangkok Post reports that the Criminal Court dropped the charge yesterday after an apology from Parit.
Fellow protest leader Anon Nampa, who also serves as Parit's lawyer, told the court that on August 8, while attending the Criminal Court, his client had spoken out without thinking, and that he hadn't intended to disrupt proceedings. He added that Parit understood his action was unacceptable and had given an undertaking not to break the law again. After being admonished by the court, the charge was dropped. Parit remains in prison on other charges related to anti-government rallies.
In a separate development, 4 other protesters have been charged with violating the state of emergency by attending a rally at the Pathumwan intersection in Bangkok on October 16. Yesterday, Korakot Saengyenphan, Suwanna Tarnlek, Chartchai Kaedam and Sirapob Phumpheungphut, all arrived at Pathuman police station, accompanied by their lawyers. Korakot says they refute the charges, accusing officials of introducing the State of Emergency without just cause.
Meanwhile, human rights lawyer Anon has been re-arrested on another protest-related charge, after being released on bail earlier this week.
SOURCE: Bangkok Post
Keep in contact with The Thaiger by following our
Facebook page
.
Never miss out on future posts by
following The Thaiger
.
PM refuses to resign, citing concerns over political divide, the economy, Covid-19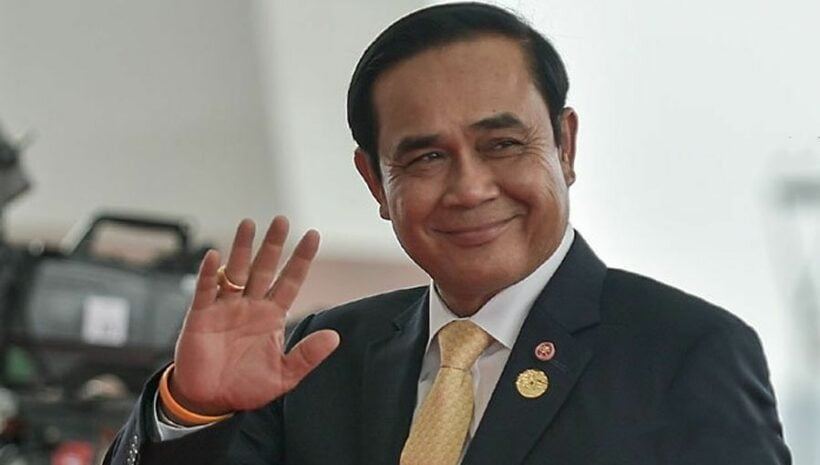 "I refuse to comply with the proposals that do not represent the needs of the majority of the people."
The Thai PM has made it clear he will not resign, saying he has no intention of "abandoning the country during a crisis". Addressing Parliament yesterday, Prayut Chan-o-cha pointed to the current problems facing Thailand, including the political divide in society, the crisis brought on by the slowdown of the economy, and the dangers of a Covid-19 resurgence. He was responding to opposition calls for his resignation.
"You should think back to the political rallies in 2006 and 2014, when the ones in power also did not resign. I refuse to comply with the proposals that do not represent the needs of the majority of the people and will not run away from problems or abandon the country during a crisis. Ask yourself whether the victory you will gain on top of the country's wreckage will be worth it or not, because by then we will have nothing left to change. Think about the children. Don't use them to drive political movements."
The PM went on to thank MPs who'd offered suggestions for a way out of the ongoing crisis, but pointed out that one of his biggest concerns about the protests is the risk of a resurgence of the Covid-19 virus. He says the country must do everything to avoid another lockdown, adding that the protests risk undermining economic confidence and are creating division in Thai society.
"The political rallies could undermine the confidence in our economy, but what worries me is that it could cause a rift in Thai society. We used to say that Thais treat each other as family members and respect one another. I don't want to see this culture disappear because of misunderstanding between generations."
Referring to yesterday's incident in Parliament, in which opposition MP Visan Techatirawat cut his arm in protest at the treatment of anti-government activists, the PM claims the incident was pre-meditated in order to get media attention.
"However, I regret that it happened, as such an incident has never taken place in Parliament before."
SOURCE: Nation Thailand
Keep in contact with The Thaiger by following our
Facebook page
.
Never miss out on future posts by
following The Thaiger
.