Hua Hin property market stabilises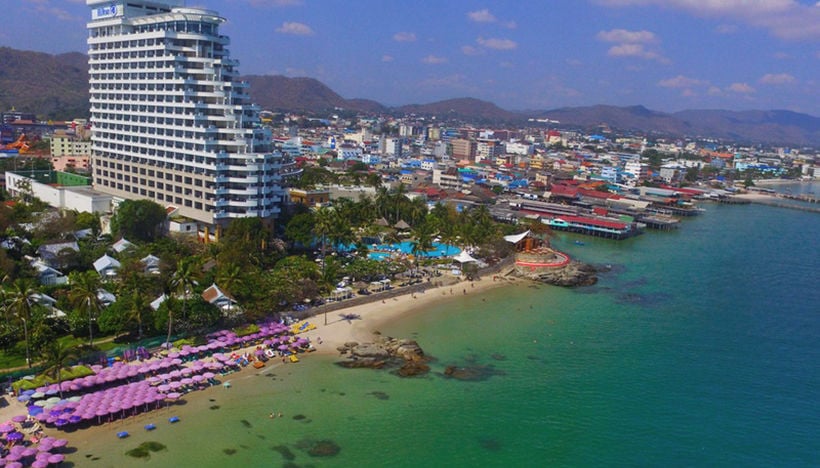 The condominium market in Hua Hin is returning to a "balanced state" thanks to a slow down in the launch of local developments in the coastal town. This follows the opening of many developments in 2011 and 2012, causing demand to fall behind the supply.
Knight Frank Thailand's director of research Risinee Sarikaputra says that in the middle of 2019, the supply of condominiums in Hua Hin totalled 26,886 units.
An average of 1,120 new condominium units were put on sale annually between 2016 and 2018, as operators began to delay the launch of new projects in the Hua Hin area because of the oversupply.
In 2011 and 2012, new condos were being launched at a rate of 6,000 units per year, resulting in reduced sales rates of 45% in 2011 and 56% the following year. That same period also saw operators engage in price wars by devising various promotions to boost sales. Many operators had to delay the launch of their projects and some projects were cancelled altogether.
Around 22,000 condominiums have been sold in the Hua Hin area out of a supply of 26,886 units, a sales rate of 83%. The lowest sales rate was in 2011. The sales rate increased to 71% in 2015 and 78% in 2017.
The area with the most supply remaining includes Cha-am, with about 3,376 units available for sale while the areas with the least amount of available supply are Hua Hin and Khao Takiab, with only 254 and 295 units remaining, respectively. The sales rates in Khao Takiab and Hua Hin are 92 and 89%, respectively.
Risinee said that the main buyers in Hua Hin are still Thai people looking for a holiday home for their weekend breaks, and they may rent the units out when they are not there. Foreign customers who buy condominiums in Hua Hin only account for 10% of all buyers; this buyer group consists of foreigners from Scandinavian countries, China, Hong Kong and Singapore.
Faz Waz CEO Brennan Campbell says they welcome stability returning to the Hua Hin property scene.
"The coast certainly blossomed over the past decade and the early enthusiasm from developers produced an over-supply. Now we're seeing developers launching better projects and the market having more realistic expectations. It's a much better market now for developers and buyers."
In terms of the price of condominiums in Hua Hin, the average selling price of a condo with sea views is currently 131,494 baht per square metre. This increased 2% from the end of 2018.
The price of a sea view condo falls within the range of 107,000-176,000 baht per sqm. Lower-priced units are usually those that have only partial sea views or are not directly facing the sea.
The average selling price in Hua Hin tends to be higher than other areas. For units that do not have sea views, the prices range from 60,000-90,000 baht per sqm. In the first half of 2019, the average selling price of units without sea views was 73,685 baht per sqm, reflecting an increase of 2% from the end of 2018.
SOURCE: The Nation | Knight Frank Thailand
Keep in contact with The Thaiger by following our
Facebook page
.
Horse riding makes a comeback on Hua Hin beaches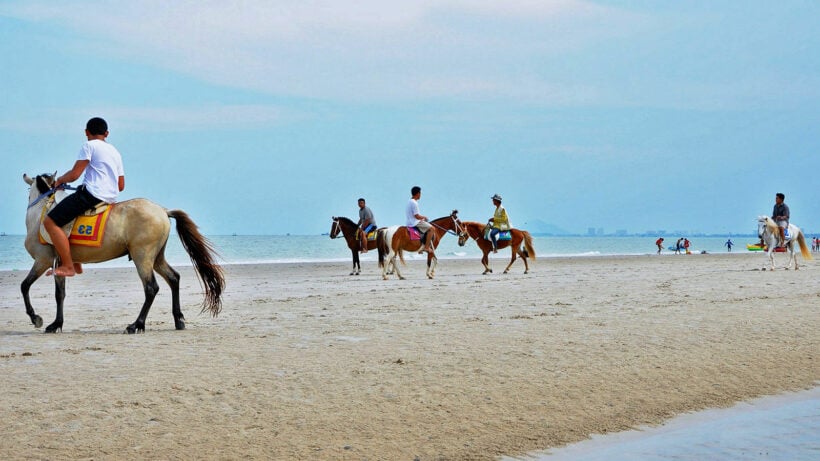 From next Friday, horses are expected back on the beaches of Hua Hin, on the Gulf of Thailand. It follows the easing of more Covid-19 restrictions last week as Prachuap Khiri Khan officials allowed some businesses, including horse-riding operations, to reopen. It's understood that hotels, department stores and shopping malls are also back in business.
Hua Hin is starting to welcome more visitors and horse-riding on the beach has always been a popular activity with families who have young children. It's hoped the operators of horse-riding centres can now start earning a living, having been severely affected by both the Covid-19 crisis and the outbreak of the African Horse virus, which has killed at least 500 horses across Thailand.
The chief veterinarian from Prachuap Khiri Khan's Livestock Department, Chamorn Sakdinan, says a recently launched vaccination campaign has prevented any further deaths of horses in the region. He says horse owners can resume business provided their animals are kept in stables at night and under mosquito nets, to combat the mosquito-borne illness. He adds that owners will not have permission to move horses outside of Hua Hin.
SOURCE: Thai PBS World
Keep in contact with The Thaiger by following our
Facebook page
.
19 kilograms of crystal meth, valued around 10 million baht, seized on Thai train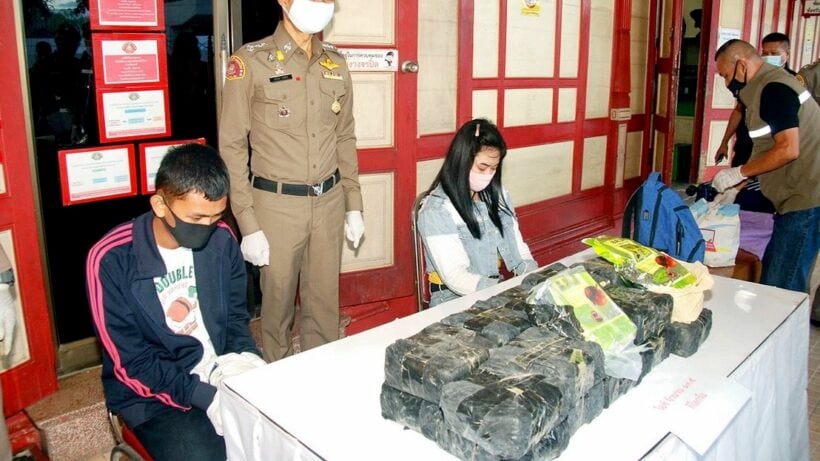 2 people are in custody and 19 kilograms of crystal methamphetamine or "ya ice" has been seized after it was discovered in their bags on an express train from Bangkok to the southern province of Nakhon Si Thammarat last night. 22 year old Ekkapong Kaewsa, of Bangkok, and his female companion 23 year old Methanee Suparb from Si Sa Ket, were arrested by railway police as the train was approaching Hua Hin station about 6pm.
The railway police commander said the arrests followed a tip that couriers would be carrying illicit drugs on special express train 9085 from Bang Sue station in Bangkok to Nakhon Si Thammarat. Railway police were assigned to all carriages. As the train approached Hua Hin, officers noticed 2 passengers acting suspiciously. They approached and demanded to search the couple's bags. Inside, they police found 19 plastic wrapped packages, each of which was found to contain a kilogram of crystal meth. The drugs are estimated to have a street value of about 10 million baht, according to police.
Ekkapong reportedly confessed to having smuggled drugs by train on several occasions. He said he had asked Methanee, a waitress, to accompany him on the trip to deliver the drugs to Nakhon Si Thammarat. He says he was paid 100,000 baht to make the delivery.
Police are expanding the investigation to find others involved and the source of the drugs.
SOURCE: Bangkok Post
Keep in contact with The Thaiger by following our
Facebook page
.
Operating hours for airports across Thailand – CAAT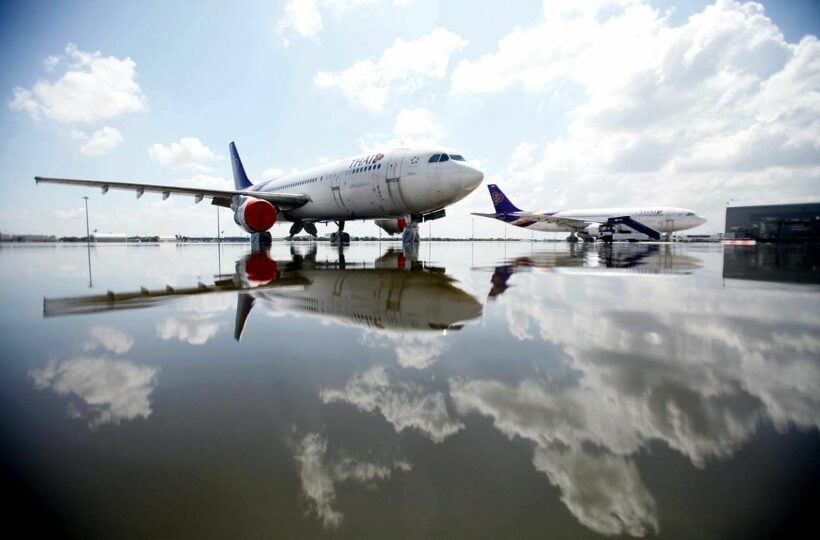 The Civil Aviation Authority of Thailand, along with the Ministry of Transport, has published the operational hours for Thailands' recently re-opened airports. The operational hours and applicable provinces are as follows…
• Operational hours between 7am – 7pm, includes Nan, Phitsanulok, Phrae, Mae Sot, Mae Hong Son, Lampang, Khon Kaen, Nakhon Phanom, Buri Ram, Roi Et, Sakon Nakhon, Udon Thani, Chumphon, Trang, Nakhon Si Thammarat and Ranong.
• Operational hours between 5am – 12am, includes Surat Thani Airport
• Operational hours between 6am – 6pm, includes Hua Hin Airport
• Operational hours between 6am – 10pm, includes Samui Airport
• Operational hours between 6am – 12am, including Chiang Mai Airport and Hat Yai
• Operational hours, 24 hour service, including Krabi, U-Tapao, Chiang Rai, Don Mueang and Suvarnabhumi
The ban does not apply to state or military aircraft, emergency landing, technical landing without disembarkation, humanitarian aid, medical and relief flights, repatriation flights and cargo flights.
However, the CAAT recommends that passenger check with provincial measures. Airlines also have a list of important changes to travel conditions and safety measures and request that any travellers are aware of the changes before making bookings and flying.
For more information contact 02 568 8800 or visit their website.
SOURCE: The Thaiger / Chiang Mai News
Keep in contact with The Thaiger by following our
Facebook page
.