March 2020, the Thai month of cancellations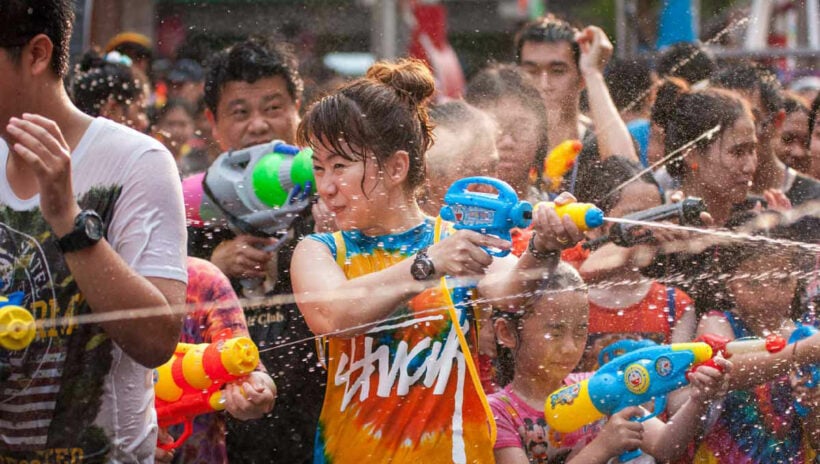 March will end up as the long month of cancellations. With Songkran looming, one of the busiest times for travel in Thailand, and increasingly one of the biggest annual tourist magnets to the Kingdom, cancelling Songkran would take Thailand into unchartered tourism and economic territory. Fears, real or imagined, are forcing companies and governments to assess their risks associated with the coronavirus (Covid-19) outbreak. But that's what's starting to happen.
But if the mega festivities and parties, big and small, aren't cancelled soon, it will cause unnecessary expense and inconvenience with Songkran (the Thai New Year) only five weeks away. Around the country Thais traditionally head home for festivities and local celebrations with their families. For tourists it's a popular pilgrimage where the water fights and parties have become a massive attraction in their own right.
The annual Thai splash-fest is a major generator of business for hotels, road transports companies, food & beverage services and airlines. This year the Songkran holiday runs, officially, from April 11-15 (but many workers will apply to take off the Friday before). Many of the festivities linger on for a few more days, principally in Pattaya and Chiang Mai.
Already officials have cancelled the annual Wan Lai Festival activities scheduled for April 16-17 in Saen Suk Municipality near Pattaya. It is sure to be just the first of many cancellations on the way.
Earlier this week the Moto GP, a growing and hugely popular international sporting event in Buriram, was postponed until another future date can be set.
Meanwhile, just today, the popular Koh Phangan Full Moon Party has been cancelled for March 8 with the Mayor saying there will be no other parties until the threats of the Covid-19 virus have passed.
And that's only the tip as airlines start cancelling services amid growing international concerns and governments are spurred into actions that may end up restricting or complicating travel arrangements.
As Shakespeare wrote "Beware the Ides of March". Just ask Julius Caesar.
Keep in contact with The Thaiger by following our
Facebook page
.
Trang province to ban entry, exit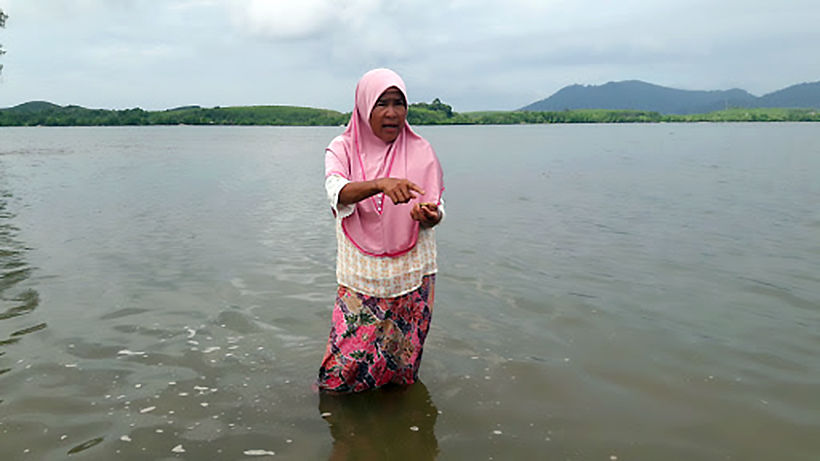 Joining other provinces such as Pattaya and Phuket, the southern province of Trang will ban entry and exit from tomorrow until April 30. The decision was announced by the province' Communicable Disease Committee today.
No one will be allowed to enter or leave the province, except for the transport of medical personnel, goods, fuel, and parcels. It will also close most retail outlets, except supermarkets, pharmacies, banks and telecom shops.
Trang residents who return to the province will be allwed to enter but will be quarantined for 14 days.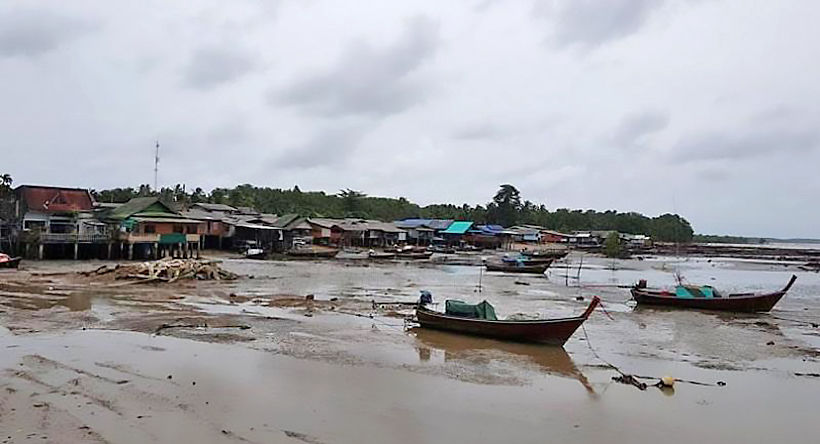 Phuket sealed its land and sea borders two weeks ago and will close its airport tomorrow. Pattaya went under a state of "restricted access" as of this afternoon.
SOURCE: The Nation
Keep in contact with The Thaiger by following our
Facebook page
.
Issan woman gets coronavirus for a second time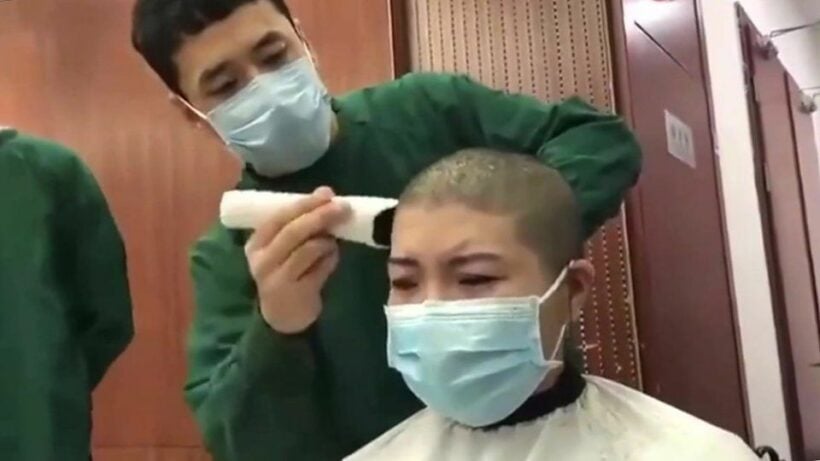 A 38 year old woman from Thailand's northeastern Chaiyaphum province in the Issan region has contracted the Covid-19 coronavirus for a second time, after she was cured of the virus in Bangkok in the middle of March.
The woman, who in March had only recently returned from overseas, was found to be infected with the virus and was admitted to Phyathai 2 Hospital in Bangkok. She made a full recovery and was discharged, and soon returned to her hometown.
But somewhere around April 3-5, she became sick again and went for a test. The result showed that her throat was infected with Covid-19.
A similar case involved a 42 year old construction worker who returned from Qatar on April 2.
Both cases are now under treatment in local hospitals, and authorities are trying to trace people who might have been in close contact with them. Doctors in New York now believe its possible for the virus to lie dormant in patients who've been treated
A report yesterday showed that Chaiyaphum currently has 109 Covid-19 patients. 8 were new cases. The local government has asked its residents to strictly follow curfew directives to limit the spread of the virus.
SOURCE: The Nation
Keep in contact with The Thaiger by following our
Facebook page
.
Phuket will launch door-to-door coronavirus checks across the island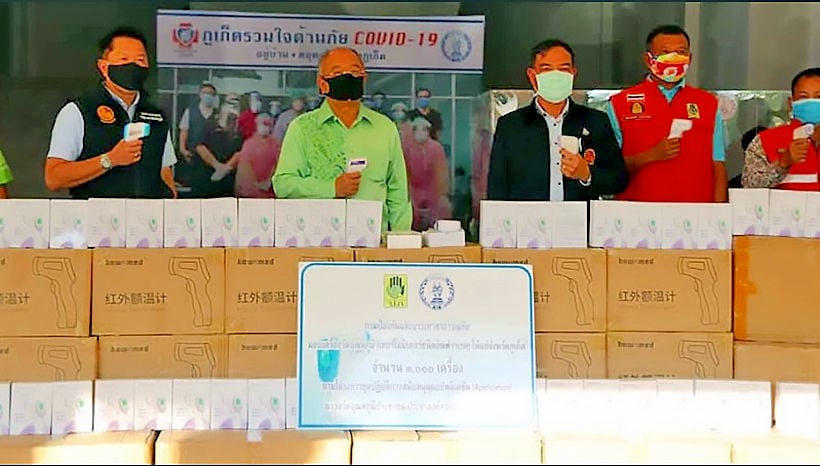 Even as it prepares to restrict travel between its 17 tambon (subdistricts), the southern island province of Phuket is set to become Thailand's first to launch door-to-door checks of body temperature. The aim is to identify infected people early so they can seek treatment before their symptoms become severe, and potentially end up infecting other Phuketians with the Covid-19 coronavirus.
Phuket's Governor Phakaphong Tavipatan announced the news during a ceremony where he was given 3,000 infrared thermometers from the Department of Disaster Prevention and Mitigation.
In Phuket to present the devices to was the depatment's regional director Udomsak Khao Nuna.
The governor thanked Udomsak for the delivery, and said Phuket will be the first province where every household will be checked for possible infection of the deadly virus, which as of today has infected 2,423 people across Thailand, resulting in a total of 32 deaths so far.
"The 3,000 infrared thermometer that we received will be given to teams of volunteers comprising health volunteers, civil defense volunteers, members of the public and village headmen, who will knock on every household door to check people's temperatures to help prevent the spread of COVID-19."
The thermometers will be used together with a mobile phone application to report the teams' findings.
SOURCE: The Phuket News
Keep in contact with The Thaiger by following our
Facebook page
.