Students say they were bilked as long distance "technical school" closes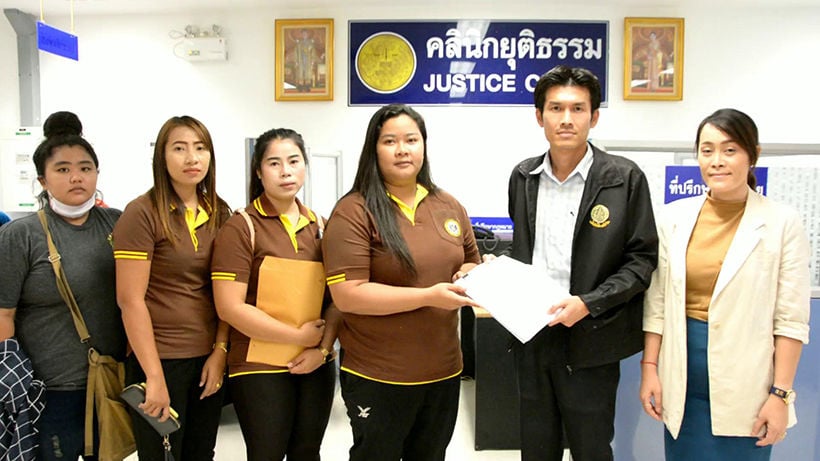 Students of a Thai technical school are crying foul after the "college" shut down without bestowing them with their diplomas. They allege the college charged expensive tuition fees then shut down.
One student, 27 year old Suchada Krahothong, said she paid 50,000 baht for a one year course at the college, advertised as a "special program." But despite regularly attending classes via a long-distance learning arrangement from Ratcha Buri, she was not granted the vocational certificate after completing the course.
Suchada said she needed the college certificate to apply for a job. She inquired with the college, whose name was not supplied, only to be told the institute had "encountered financial problems," forcing it to close down, shuttering the off-campus study centres.
"I want police to act against the college and the lecturers on charges of cheating."
Suchada was among many who enrolled in long-distance classes held at the Ban Rai Tambon Administrative Organisation (TAO) in Ratcha Buri. She filed her complaint with police yesterday.
Suchada says she believes other students were also tricked into paying large sums to the school. She later learned the college was not legally allowed to set up off-campus study centres, and only agreed to pay 10,000 baht in compensation.
As of today more than 200 students have submitted complaints against the college with the Vocational Education Commission, as the college also closed long-distance learning centres in several other provinces. They all claim they never got a diploma or vocational certificate.
Vocational Education Commission secretary-general Narong Phaeophonsong says an initial investigation found the college illegally established long-distance programs taught at TAOs, as well as in department stores and other venues
Officials are investigating to see if the students were actually deceived.
"Some may have known [the college ran the course illegally], but just wanted a shortcut to get a college certificate."
SOURCE: Chiang Rai Times | TCN News
Keep in contact with The Thaiger by following our
Facebook page
.
Former deputy commerce minister faces charges over murder of Judge's brother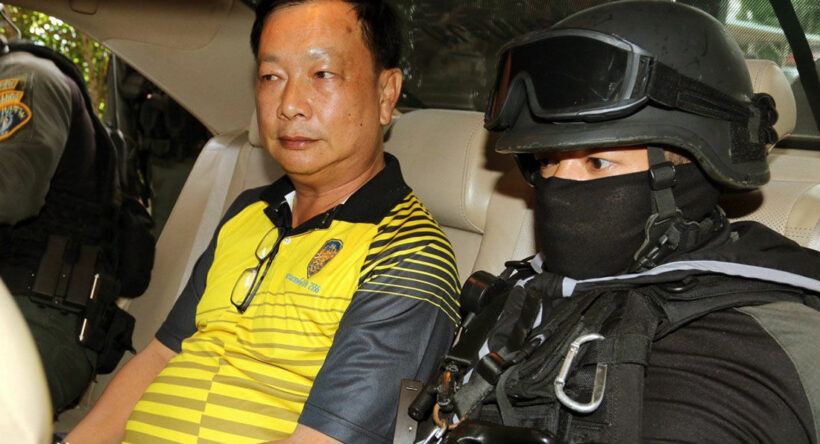 Former deputy commerce minister Banyin Tangpakorn, along with 5 other suspects, is facing charges from the Crime Suppression Division (CSD) relating to the killing of a senior judge's brother.
Deputy chief of the CSD Anek Taosupab, says investigators are planning to question Banyin in prison over the murder of Wirachai Sakuntaprasoet, (brother of Criminal Court senior judge Phanida Sakuntaprasoet).
Banyin is currently detained at the Bangkok Remand Prison, where he is serving time for forging documents to transfer 263 million baht worth of shares to two associates. The court found Banyin guilty of colluding with Kanthana Siwathanapol, a former golf caddie, and stockbroker Uracha Wachirakulton to transfer the assets of the late billionaire contractor Chuwong Sae Tang.
The suspects allegedly tried to force Judge Phanida to drop Banyin's charges in the share transfer case. The CSD say they have evidence, including forensic tests, to prosecute murder charge against Banyin and the five other suspects.
According to a report, Judge Phanida asked Wirachai to pick her up from work after she was assigned to hear Banyin's forgery case. When the victim arrived at the court, he was kidnapped and later killed. The case was then assigned to another judge, and the trial ended with Banyin sentenced to 8 years in prison for forgery.
Currently, Banyin and the suspects are facing charges of assault, abduction and threatening a state official.
SOURCE: Bangkok Post
Keep in contact with The Thaiger by following our
Facebook page
.
Burmese pair arrested at border for smuggling 16.5 million baht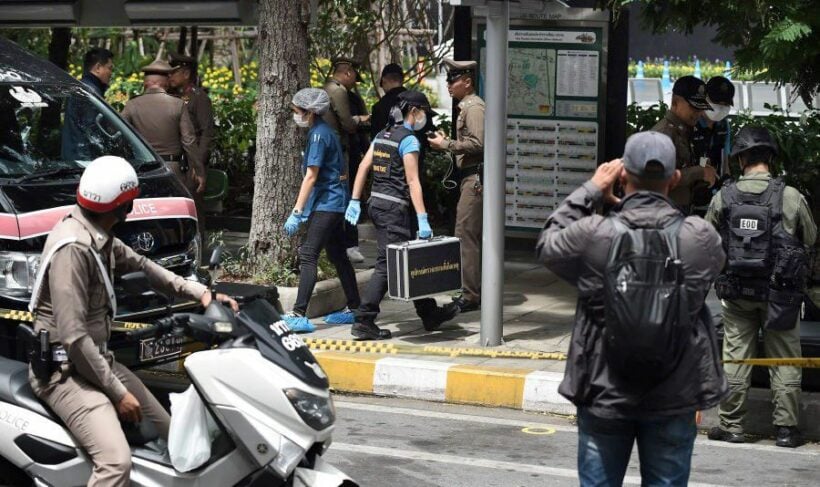 Police in the Tak province, northern Thailand, yesterday arrested two Burmese nationals for trying to smuggle 16.5 million baht in cash into Thailand. Authorities say the two, identified as 29 year old Ded Paioou, and a 24 year old woman called "Namitu" were arrested in tambon Tha Sai Luad, following a tip-off.
Officers say the pair were driving a pickup truck with Burmese licence plates and entered Thailand by the second Thai-Myanmar Friendship Bridge. Having passed through the immigration checkpoint, they headed toward Wang Ta Kean, a village about 200 metres from the customs checkpoint. Police then flagged the car down for a search.
The suspects had all the documents required for entry, but police found 16,500 1,000-baht banknotes in two black plastic bags in the car.
Police say the pair claimed they were going to deposit the cash at a Kasikorn bank in Mae Sot. Unfortunately for them, they couldn't prove they had an account with the bank.
The pair were charged with trying to bring Thai currency into the country without declaring it to customs.
The Central Investigation Bureau chief ordered police to take the suspects and the confiscated money to Crime Suppression Division 4, which is investigating where the money came from. Police say the Anti-Money Laundering Office was also asked to press an additional charge of money laundering against them.
The Burmese border is notorious for drug smuggling, as well as human trafficking activities.
SOURCE: Bangkok Post
Keep in contact with The Thaiger by following our
Facebook page
.
Over 100 arrested in Bangkok for illegal gambling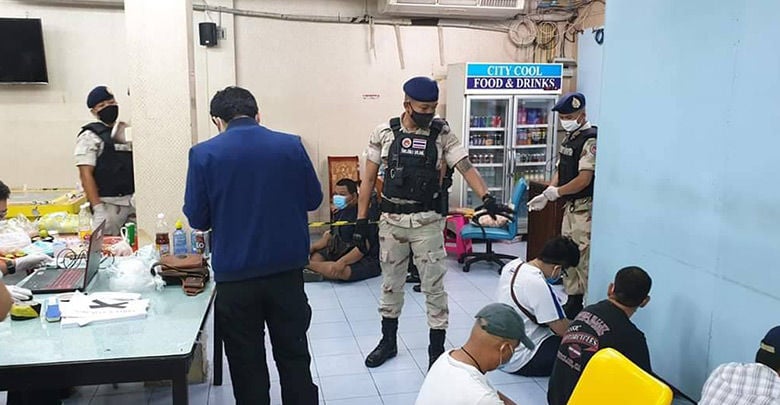 Too close and too many people. Over 100 have been arrested illegally gambling in a secret casino near the Nonthaburi Market.
The Department of Provincial Administration raided a casino in the greaterBangkok Metro Area's Nonthaburi province and discovered 200,000 baht in cash, Hi-Low boards and two gaming machines, along with 108 people, some estimates as high as 122, taking part in the illegal activity and ignoring the health and safety regulations of social distancing and refraining from large gathering during this emergency Covid-19 crisis.
The game of choice at the casino was Thai style Hi-Low which is played using a Hi-Low board with a dice shaker and two to three dice. The gambler will place their money on a number square from one to six. Once the dice are cast and the results come up, the winner then takes all, but more often than not, the house wins (surprise!).
The DOPA received a tip from locals in the area worried about lack of social distancing as a potential hot bed for the virus. The residents said, despite the Emergency Decree, curfew, and social distancing requests issued by the government, people were still coming to gamble every day.
When officials arrived at Soi Piboonsongkram 32, officers confiscated the gambling equipment and arrested all 108 before they had a chance to escape. All who were arrested along with the security officers involved in the raid will all remain in quarantine for the next 14 days.
SOURCE: Khaosod :Thai Residents
Keep in contact with The Thaiger by following our
Facebook page
.