Starbucks Thailand introduces paper straws from next Monday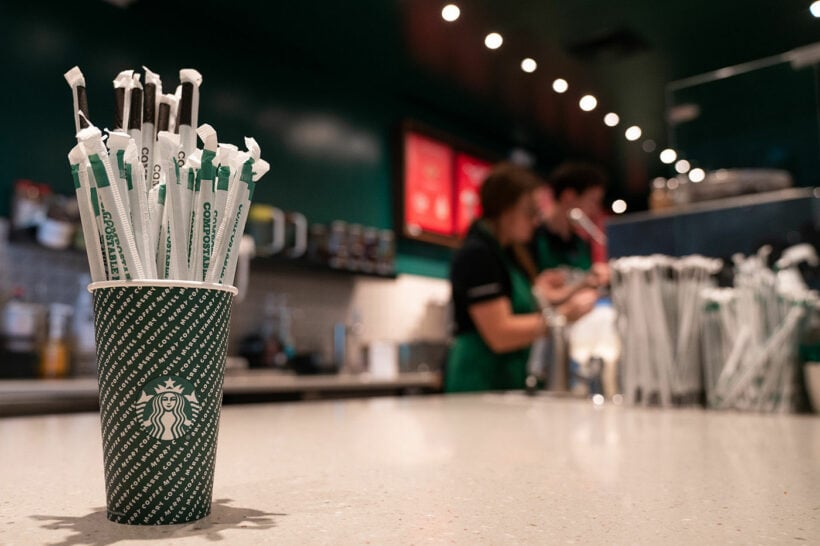 The Thai operators of Starbucks Coffee says it will provide paper straws to customers at all stores across Thailand starting next Monday, January 6. The announcement is most likely in response to the national mood to reduce usage of single-use plastic items although the local Starbucks franchise say the announcement has been in the pipeline for the past year. Starbucks Coffee says they have a global target of eliminating plastic straws from all its stores this year.
On January 1, 75 major Thai retailers start a ban of single-use plastic bag and handing out plastic bags to customers.
Nednapa Srisamai, MD of Starbucks (Coffee) Thailand says the new paper straws are biodegradable and made from "responsibly-sourced paper" certified by the Germany-based Forest Stewardship Council.
"Preserving the environment is everyone's responsibility. Therefore, Starbucks is proud to announce that we now provide an alternative to plastic straws to our customers in Thailand. To kick off the year of sustainability, we invite everyone to choose environment-friendly straws and use personal cups in order to reduce single-use plastics."
"We're happy to offer a 20 baht discounts every Wednesday through February 19, 2020 to customers who bring their own cups to purchase our beverages at all Starbucks stores nationwide,."
"The new straws will be available in both standard and large sizes for drinks with jellies (OH SO Thai!) and various toppings, to ensure that customers enjoy the same coffee-drinking experience as before while at the same time, help Starbucks Thailand eliminate the more than 39 million plastic straws handed out each year."
An attempt to "go paper" with its straws in the UK last year didn't go so well when environmental campaigners hit out at Starbucks for introducing paper straws – a move which would normally be applauded. But Starbucks, which announced in April 2019 it would trial paper and degradable plastic straws in 54 UK branches, was selling the new paper straws individually, in plastic bags.
Starbucks has three simple everyday ways to "go green" while drinking their coffees…
1. Use personal cups – Not only does this help reduce single-use plastics, it also saves you money because Starbucks offers 20 baht discounts to customers bringing their own cups to purchase our beverages every Wednesday from today until February 19, 2020. On other days, a 10 baht discount is offered.
2. Choose paper straws – Opt for biodegradable paper straws or reusable straws that come in various colors.
3. Reduce plastic utensils – If you intend to enjoy your favorite desserts from Starbucks at home, at the office, or at schools where cutlery is available, please tell our baristas that you don't need our takeaway utensils. Or simply dine in and enjoy our stores' vibe and the aroma of freshly brewed coffees.
SOURCE: The Nation
Keep in contact with The Thaiger by following our
Facebook page
.


Do you need help with your business? Are you searching for a new job? Or an employer looking to hire? Try JobCute today.

Read more headlines, reports & breaking news in Thailand. Or catch up on your Thailand news.

Bangkok's vacant land owners growing fruit and vegetables to evade vacant-land tax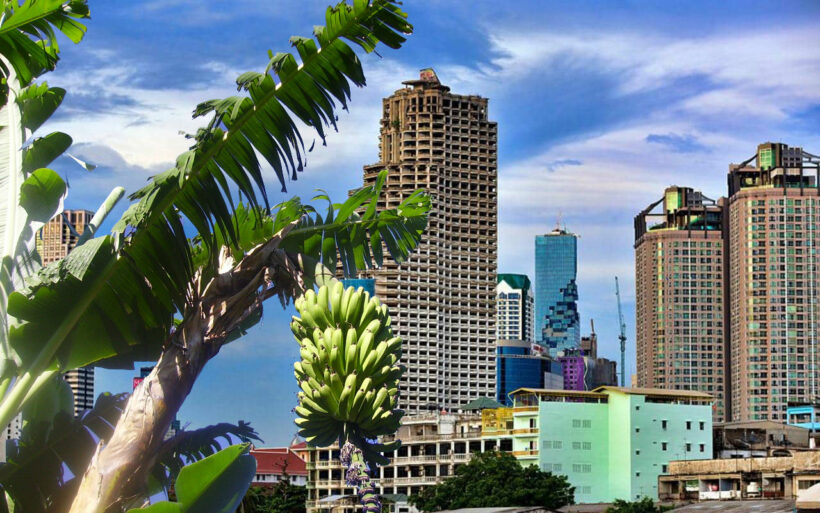 A loophole in land tax around Bangkok (actually everywhere in Thailand) is having an unexpected side effect, mostly good. Many vacant property owners in Bangkok are growing fruit and vegetables to escape the newly launched tax on their undeveloped land.
For example, Banana trees are now growing on an expensive piece of land near Naradhiwat-Rajanagarindra Road. To avoid the new Land and Building Tax Act's tax on vacant land, some landowners had decided to grow banana or lime trees on their land to pay the lower tax rate for agricultural use of the land.
The revised land and building tax act 2019 came into effect on January 1. Owners of vacant land pay a higher tax rate than those who used their land for agricultural, residential or commercial purposes. The act states that the owners of agricultural land with an appraised value up to 75 million baht must pay a tax at 0.01% of the value. From 75-100 million baht valuation, the rate is 0.03%. 100-500 million baht value the rate is 0.05%, etc… 1 billion baht-plus value, the rate it is 0.1%.
In the case of undeveloped land, the owners must pay rates from 3-6 times higher. So owners who are hanging onto their land at expensive locations are now growing grow fruit trees such as lime, banana or papaya to avoid payment of tax on vacant land.
Even along Ratchadaphisek, Rama IX and Ekamai roads in Bangkok, prime land locations, we're now seeing mini plantations of banana, mango, lime and other fruit trees.
SOURCE: The Nation
Keep in contact with The Thaiger by following our
Facebook page
.
Street food returns to the streets of Bangkok in four districts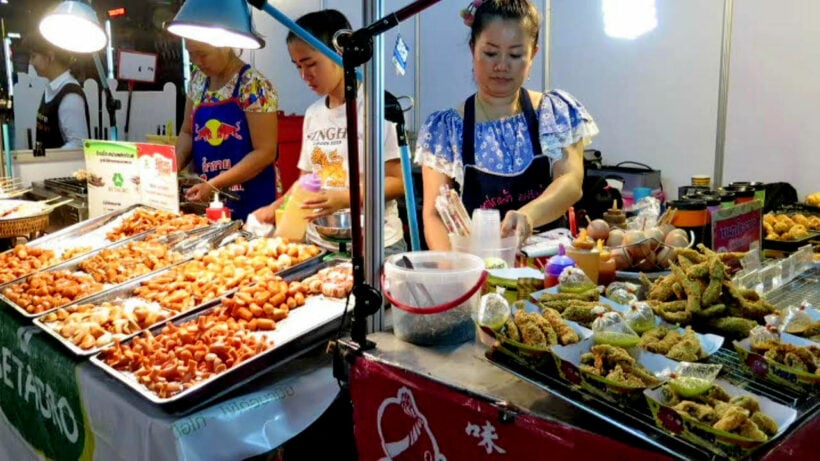 Street vendors are not to be more rigorously controlled in relation to their location and conduct. Bangkok authorities are now set to apply its new registrations to hundreds of street side food vendors in four districts of the capital.
The Bangkok Metropolitan Administration has agreed to the setup of 191 stalls. The registration process will be complete by February and before sales start in March.
Bangkok's Governor Assawin Khwanmuang announced that five areas in four districts of Bangkok have been designated as vendor zones…
• Soi Bang Khunthian 69 in Bang Khunthian district (45 stalls)
• Saleeratthawipak Road in Phaya Thai District (36 stalls)
• the area opposite Pata department store in Bang Phlat district (66 stalls)
• an area close to Central Plaza Pinklao (20 stalls)
• and an area near Tesco Lotus Pinklao in Bangkok Noi district (24 stalls)
The BMA says they are completing the drafting of regulations and criteria by next Monday and will announce the official registration date within 15 days. To be eligible for registration vendors will need to apply as a low-income earner and qualify for a state welfare card. The BMA will prepare the sites for sales to begin on March 5, according to The Nation.
Registered vendors will be prohibited from selling or renting their stalls, they must leave a 2 metre-wide passage for pedestrians and disabled people beside the stalls, the stall area will be 1 metre deep, 2 metres wide and .5 metre away from the road, and vendors will be prohibited from placing items beyond the allowed space.
SOURCE: The Nation
Keep in contact with The Thaiger by following our
Facebook page
.
Three massive condo developments along Phuket's up-market Layan Beach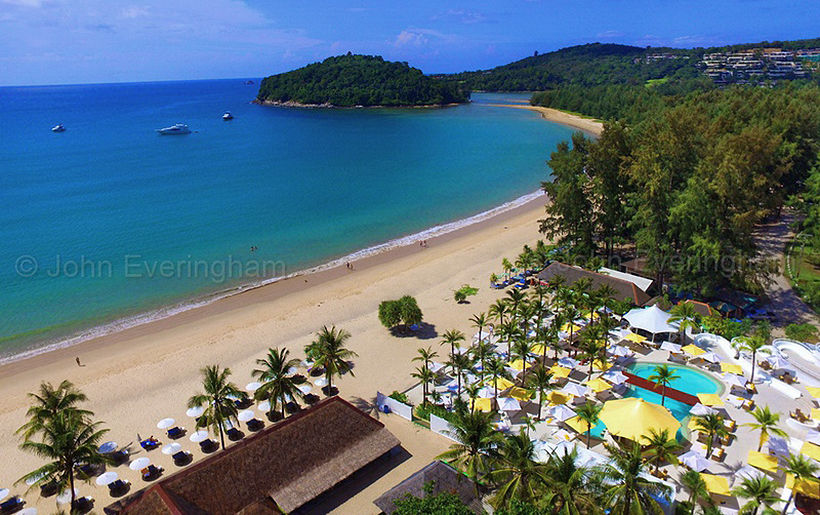 by Bill Barnett – c9hotelworks.com
Two new condo developments are going ahead in the Layan Beach area of Phuket's up-market west-coast beach strip. And there's another one underway next to the Dream Beach Club at the northern end of the Layan beach strip. All in all, another 1,200+ keys added to the available rooms along the Bang Tao/Layan Beach area.
On the northern side of Bangtao Beach, next to Maan Tawan and nearby Banyan Tree Phuket is the upcoming Sunshine Beach development. With a plan for 771 hotel and residences units on 12.6 rai, the high-density project is targeting Mainland Chinese buyers with pricing points reportedly starting from 4 million baht. Construction is expected to start in June of this year and complete in 2022.
From our discussion with sales staff the developer has claimed they have reached an agreement with the government for beach fronting facilities in the National Park strip in front of the project.
While in Layan next to Lotus Gardens is the upcoming 400 unit Layan Green Park. Pricing points run from 2.5 million baht. Unit configurations will range from studio, to one, two and three bedrooms. Guaranteed returns of 10% for a period of 10 years are being promoted.
Phuket's Layan area is seeing a surge in new real estate led projects and rising land values. At the same time as these two projects are underway, next to the Dream Beach is an oceanfront luxury project promoting sales of Grand Beach Villa and Ocean View Suites tagged as 'N5'. The developer of the project is VIP Thailand who have another project in Rawai.
Based on our research the primary source market tragets of these three projects are mainland Chinese and Russian buyers. Local concerns in the Cherngtalay area over mounting traffic, water shortages and strain on municipal infrastructure are becoming issues.
Traffic in and around the central Cherngtalay shopping district is becoming increasingly clogged with little hope for respite other than improved traffic management.
SOURCE: C9Hotelworks.com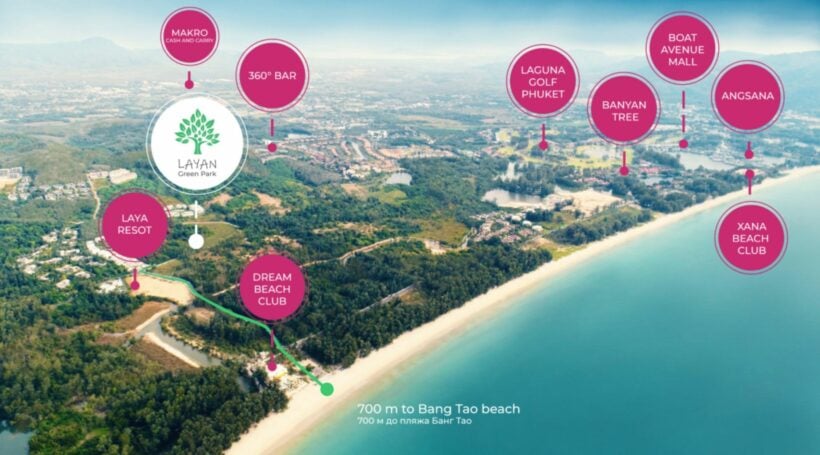 Keep in contact with The Thaiger by following our
Facebook page
.