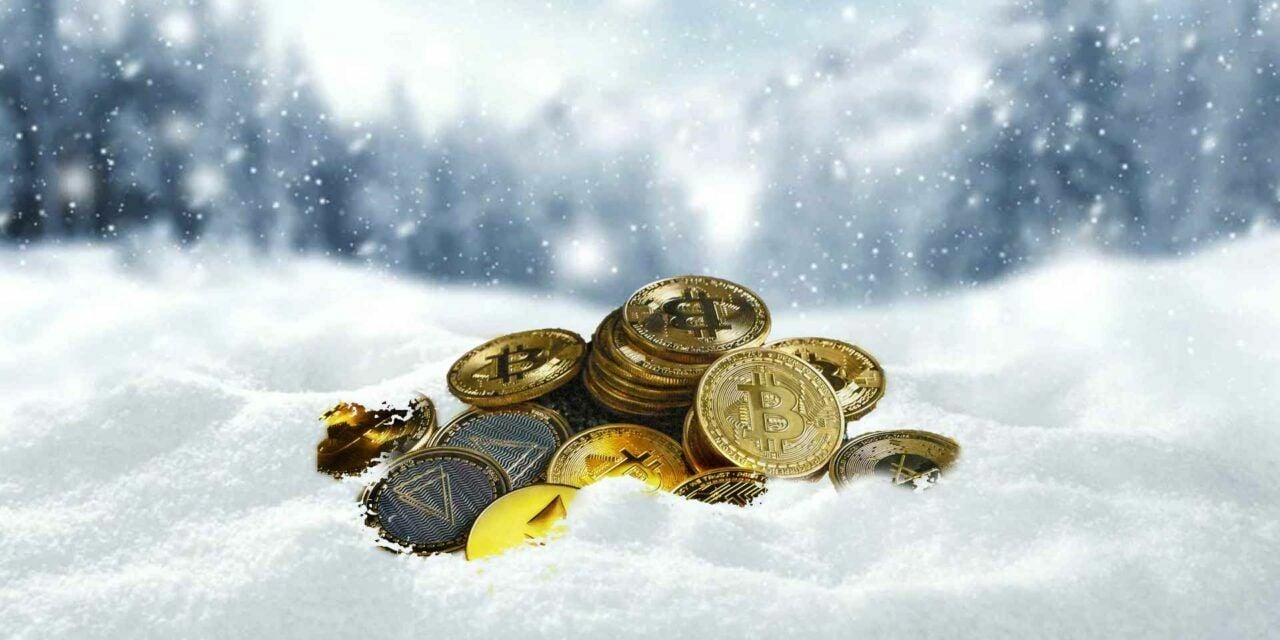 After a year of cryptocurrency turmoil, exchanges and investors are hoping for at least a rebound in 2023.
Last year's volatility tested even the truest of believers as exchanges and funds went into meltdown. Valuations collapsed, enterprises folded and thousands of people lost their jobs.
Can the industry reemerge stronger than ever? Can it reemerge at all? After a cruel year, the road ahead looks long and rocky.
Thailand has slowed approvals for digital asset trading and proposes new reserve requirements that would in effect exclude small exchanges from the market. In October, Singapore proposed rules banning credit lines to fund cryptocurrency purchases, while Hong Kong recently passed laws to regulate all cryptocurrency exchanges. China has already barred cryptocurrencies outright
Nikkei Asia picks over the bones of last year's distress and tries to shine some light into the dark crypto world.
Tremors began in Singapore following the demise of crypto hedge fund Three Arrows Capital (3AC) in July, hot-on-the-heels of the collapse of the Luna digital token. Then began the market crash now known as the "Crypto Winter."
The chaos that followed claimed even bigger names, most notably FTX. Sam Bankman-Fried, has gone from paper billionaire to facing hundreds of years behind bars in the US since his company collapsed in November.
Crypto's season of reckoning is all the more painful for the bull run that came before: The market capitalisation for all digital coins reached a peak of around US$3 trillion (100 trillion baht) in November 2021, before plunging to less than US$1 trillion in the middle of this year.
Bitcoin fell to below US$16,000 (500,000 baht), down nearly 80% from the all-time high it hit in late 2021 and is now trading under US$17,000. The rout led to thousands of job losses.
Alex Au, founder of Hong Kong asset management firm Alphalex Capital, told Nikkei Asia that it could take two years to recover.…
"I think that 2023 will continue to be subdued in the crypto market, mainly because of people's confidence. This is now the crypto ice age."
Au expects most investors to wait out the downturn, storing their digital assets in a "cold wallet" — a digital wallet that is not connected to the Internet, to prevent hacking. High global interest rates to combat soaring inflation have prompted some to liquidate digital assets to invest in other areas.
Au said…
"The market will remain dormant for quite some time."
After a year of crypto turbulence, Singapore-based Amber Group, a digital asset market maker, laid off more than 150 of its 1,000 employees in the second half of 2022. Annabelle Huang, managing partner, told Nikkei Asia that cutting jobs would allow the company to focus more on high-net-worth individuals and wealth management services for digital assets.
Huang said…
"I think right now, it's because the market itself is quite dead. Everybody's spooked and doesn't know where to trade. Everyone's waiting for the dust to settle."
Singapore and Hong Kong were competing to be Asia's crypto capital, and still are, but are now trying to strike a balance between encouraging the sector and protecting investors.
Hong Kong, birthplace of FTX, was long considered an ideal place for crypto companies with a high-quality market and loose regulations. But in 2019, tighter policies sparked an exodus of entrepreneurs to Singapore and other less regulated cities.
The pendulum started to swing back a month ago. After a year of cryptocurrency turmoil, Hong Kong said it would loosen rules restricting crypto trading to investors with a portfolio of at least US$1 million. It also signalled it might legalise retail crypto trading next year. However, the moves were announced just before FTX crashed, and authorities have since changed their tune.
Singapore has aggressively marketed itself, hosting cryptocurrency events and welcoming Chinese startups that were kicked out by Beijing last year.
On the investor side, the crypto winter has not scared everyone off, with pockets of Asia's rich looking for investment opportunities.
In the region, 80% of high-net-worth individuals continue to be interested in digital assets. Still, Asia remains, on the whole, cautious about crypto. Cryptocurrencies account for no more than 1% of a typical portfolio.
The crypto faithful, however, insists there is a silver lining in the millions wiped from the market.
Lucy Gazmararian, founder of blockchain venture fund Token Bay Capital, said…
"Now is the best time for me to deploy. Speculation is gone. Scammers can't make millions overnight. You're left with very high-quality teams at much lower valuations."
Huang, from Amber Group, has a similar view, saying that after years of cryptocurrency turmoil, now is the perfect time for crypto companies to refine their strategy. Others say it could take years to repair the damage of last year's scandals.