'Pretty' death shines spotlight on abuse in Thai model and promotions industry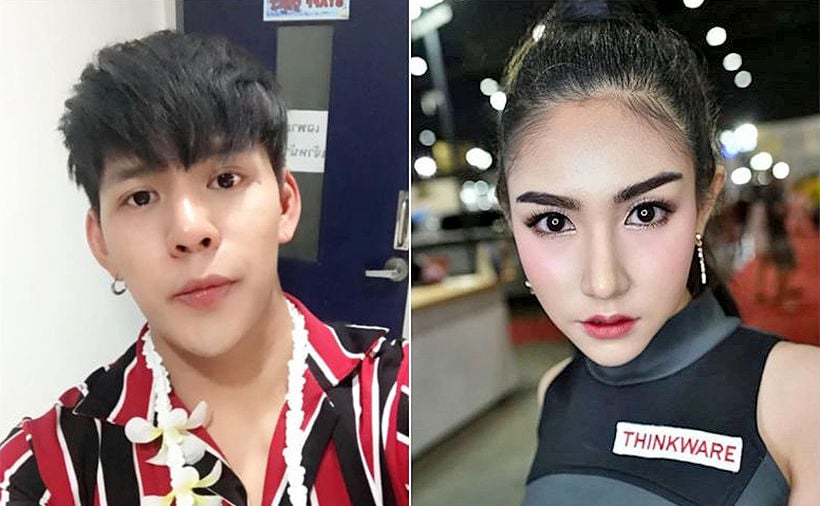 PHOTOS: Facebook/Rachadech Wongthabutr, Instagram/'Lunlabelle' Thitim
The mysterious death of 'pretty' Thitima Noraphanpiphat in Bangkok last week is gripping Thailand and highlighting risks women who work in the service and promotions industry face every day. Her dead body was found in the lobby of a Bangkok condo.
Police have arrested a male model in connection with the 25 year old's death last Wednesday after CCTV footage appears to show him dragging her lifeless body into an elevator and leaving her on a sofa in the lobby of his apartment.
But the main suspect, 24 year old Rachadech Wongtabutr, the last person Thitima was seen alive with, was initially questioned by police but subsequently set free after he denied any criminal involvement. Police are also investigating others who could be involved, including the hosts of the party and guests.
"Security camera footage appears to show Rachadech entering his apartment building with what appears to be an unconscious woman and taking her up to his room on the 6th floor. Hours later footage allegedly captured Rachadech carrying the woman back into the lobby and placing her on a sofa."
Interest in the case from social and main-stream Thai media became intense after police confirmed that Rachadech had posted photos of Thitima, aka. 'Lunlabelle', on social media on the night she died. The release of CCTV footage from his condo added to the more rumours and speculation about Thitima's death.
"Suthipong, the police chief, said that Rachadech acknowledged that he took Thitima to his apartment but denies the charges, saying he thought she was just drunk and didn't realise she had died."
Thitima was a model, her family's main bread-winner, a product presenter and party entertainer – better known in Thailand as 'pretties' – and had been paid to serve drinks at a party on September 16 at a house outside Bangkok in Nonthaburi, on the opposite side of the Chao Phraya.
Since then Thitima's death has dominated headlines in Thai media. The circumstances surrounding her final hours are now the centre of intense Thai rumours and gossip.
Then on Thursday, police arrested six more people who attended the same party after another woman – 'Dear' – complained to police that she was forced to drink so much that she ended up unconscious. She told police woke up naked the next morning. She was also hired to serve drinks at the same party, police said.
The case is highlighting Thailand's glittery service and promotions industry where women – known as "pretties" – are hired for events such as auto shows, parties, and in bars and nightclubs.
Sexual harassment and abuse are common, and the women are often pressured into drinking excessive amounts of alcohol. Thai society looks down upon the work of "pretties" and the stigma often puts them off filing official complaints or seeking legal recourse if they are abused.
Thitma's death is sparking calls for new laws to be introduced to protect those working in the industry and awareness campaigns to change attitudes surrounding their work.
Police report that a preliminary autopsy report shows that Thitima died from "extreme alcohol intoxication." The findings indicated a blood alcohol level of an astonishing 418 milligrams per 100 millilitres.
An attorney working for Thitima's family have told CNN that they are waiting for a new autopsy to be completed by October 2. They claim her death was "suspicious".
SOURCE: CNN
Keep in contact with The Thaiger by following our
Facebook page
.
Bangkok and Nonthaburi to get 2 extra holidays during ASEAN summit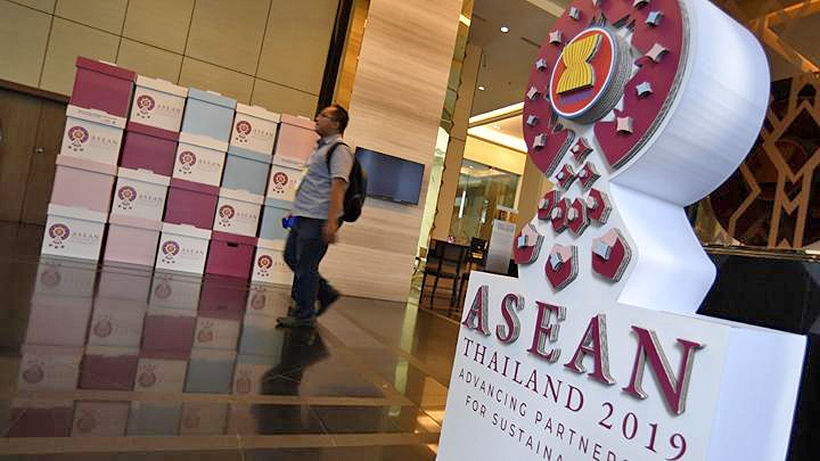 November 4 and 5 have been approved as official holidays for Bangkok and Nonthaburi as a result of the 35th Asean Summit and Related Summits being held at Impact Arena Muang Thong Thani in Bangkok.
Deputy government spokeswoman Traisulee Traisoranakul confirmed yesterday that the measure was being taken in an effort to alleviate traffic problems in both areas during the summit, adding that other state enterprises and the Bank of Thailand could implement the holidays for their subsidiaries at their own discretion and on a case-by-case basis.
"Government agencies in Bangkok and Nonthaburi will stop working on these dates. Meanwhile, state enterprises and the Bank of Thailand will consider announcing November 4 and 5 as holidays for their subsidiaries on case-by-case basis."
"However, government agencies which have a necessity to provide urgent or previously scheduled services to their clients that cannot be postponed may stay open on November 4 and 5, depending on the decision by the heads of these departments."
Some other public or regional holidays coming up…

SOURCE: The Nation
Keep in contact with The Thaiger by following our
Facebook page
.
Colourful European ecstasy tablets targeting Thai youth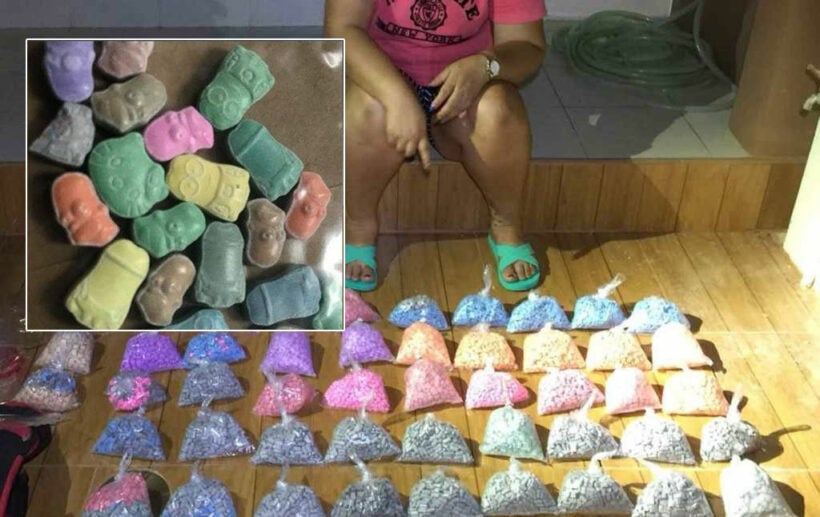 PHOTO:
The Narcotics Control Board are warning about cartoon-character labelled ecstasy pills that are being smuggled from Europe and heading for Thailand and a growing market of younger users. Some of the colourful pills had been cast as characters from Minions movies and The Simpsons.
The Office of the Narcotics Control Board deputy secretary-general Niyom Termsrisook told reporters about the ecstasy pills following the arrest of a woman in Pathum Thani, just north of Bangkok, last week. The woman was arrested with about 28,000 cartoon-character ecstasy pills on October 8. Niyom said they had been tracked back to a European supplier.
"The pills were produced in France and the Netherlands. Drug dealers have also been expanding their markets to south east Asia. The drugs are smuggled through airports in Cambodia and Vietnam."
"The pills are stored in Cambodia before being smuggled through natural border passages to Thailand.
Niyom alleged the smugglers were victims of human traffickers hired by African traffickers.
He said that local sellers of the ecstasy pills are targeting young pub goers as the drugs have a sex-stimulant property.
A source at the ONCB said a quantity of cartoon-character ecstasy pills was earlier seized at Suvarnabhumi airport in the capital. The pills were smuggled from the Netherlands where they were priced at 60 baht per pill.
SOURCE: Chiang Rai Times
Keep in contact with The Thaiger by following our
Facebook page
.
Thai High Speed Railway linking airports now to be signed off on October 25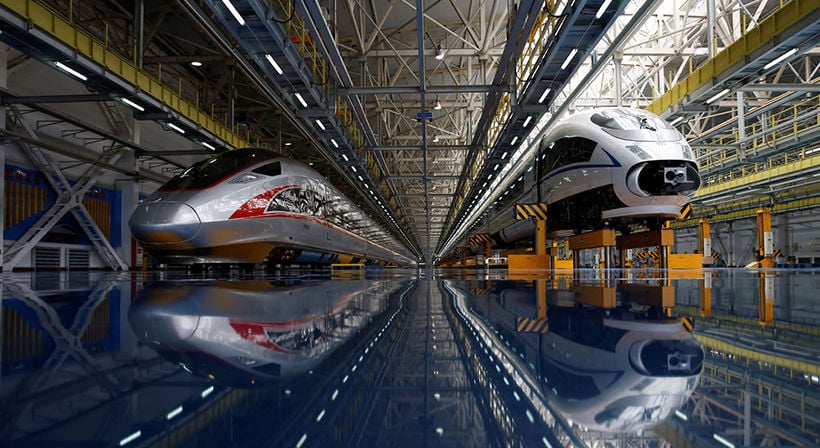 The State Railway of Thailand and the Charoen Pokphand Group-led consortium are putting pen to paper and signing the contract for the high-speed train project on October 25.
The much-discussed high speed railway will link Suvarnabhumi, Don Mueang and U-Tapao international airports. The new SRT board was approved by the Thai cabinet today.
Deputy PM Anutin Charnvirakul says he is confident the contract will now be signed, adding that he has already met with Supachai Chearavanont, CEO of the CP group, and assured him of the government's full cooperation and support.
The Charoen Pokphand-led consortium won the bid to develop the 224-billion baht high-speed train infrastructure as a signature project for the government's flagship Eastern Economic Corridor (EEC) high-tech investment hub. The train service is scheduled to be operational in 2024 (The Thaiger is taking bets now).
Recently, however, the CP-led consortium raised concerns over land expropriation and eviction problems and asked for the government to share the risk on this issue. The Transport Ministry has already rejected the request putting the onus on CP as part of the proposal.
Mr. Anutin explained that, in any large infrastructure project involving expropriation of land, it is usual for the government or state agency not to be able to hand over the land to the contractor all at once. In such cases, the contracted completion date can be moved back.
He said the CP-led consortium should proceed with the high-speed train project without further delay because 70% of the land is ready to be handed over.
Meanwhile, the deputy PM admits that he didn't know why the entire SRT board resigned en masse, delaying the signing of the contract, and denied that he had put pressure on the board to quit. He also denied that Transport Minister Saksayam Chidchob, also of the Bhumjaithai party, objected to the SRT board's mass resignation because the latter wanted the contract to be signed quickly.
SOURCE: Thai PBS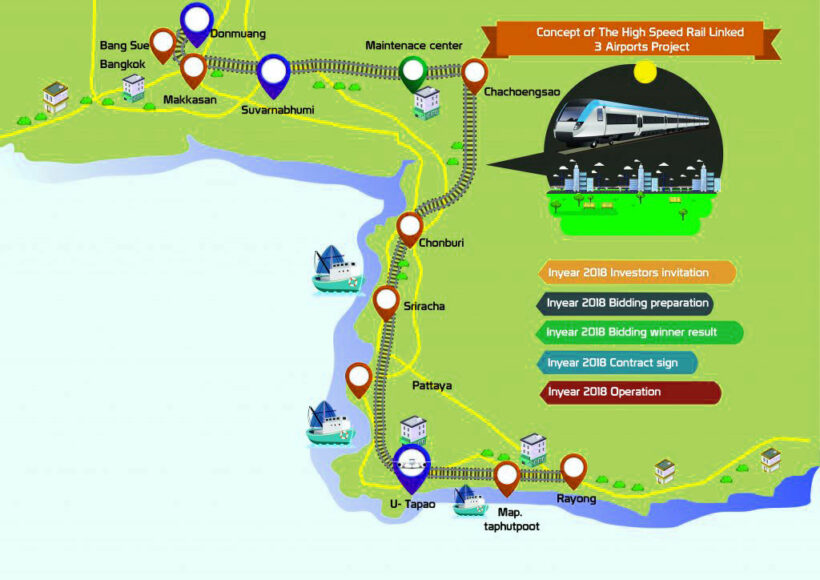 Keep in contact with The Thaiger by following our
Facebook page
.