Driver allegedly obstructs and stops ambulance, patient dies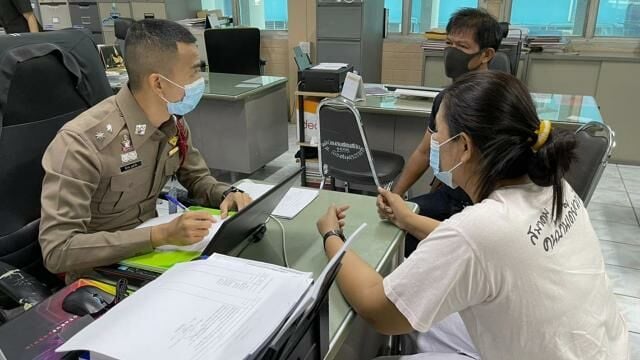 A driver may face serious charges after he allegedly cut in front of and stopped an ambulance that was rushing to pick up a patient who later died on the way to a local hospital.
Emergency responders received a call to pick up a patient who was in critical condition and being given CPR at his home in Samut Prakan, a province just southeast of Bangkok. They turned on their siren and emergency lights, hurrying to the scene.
As they rushed to the home, a car cut in front of the ambulance, blocking the lane and causing it to stop. The driver, 38 year old Samrit Maneerit, then allegedly got out of his car and walked over to the ambulance to berate the emergency responders. A nurse video recorded the incident on her smartphone.
Samrit drove off and the ambulance rushed to the patient's home where 46 year old Pracha Boribun was suffering from a seizure along with trouble breathing. He died on the way to Samut Prakan Hospial.
Police found the driver at his home and say he had a blood alcohol level of 190 milligrams per decilitre of blood. The legal limit is 50. Samrit was charged with driving while intoxicated and obstructing an ambulance. Samrit allegedly told police that the ambulance was following close behind his car and he got angry.
Pracha's family say they plan to file a criminal complaint against the driver for committing an act intentionally causing death.
SOURCE: Bangkok Post
Keep in contact with The Thaiger by following our Facebook page.
Never miss out on future posts by following The Thaiger.
Phuket national park officer fired over peeping Tom incident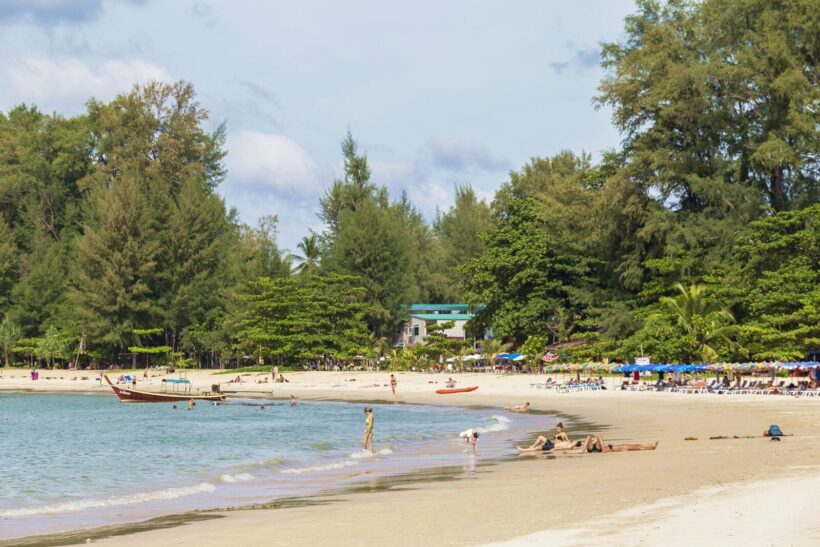 A national park officer has been fired after being accused of spying on a woman in the public toilet on January 17 at Phuket's Sirinath National Park. 28 year old Abdulrama Mahaderi, was accused by a woman named Sopita and her boyfriend Panupong Rungrueng of climbing a wall that separates the men's and women's sections of the toilet at Nai Yang beach in order to look at Sopita. Abdulrama allegedly also had his mobile phone in his hand.
Sirinath National Park Chief Pramote Kaewnam confirmed that an investigative committee had spoken to witnesses and determined that Abdulrama was guilty of "misbehaviour and improper actions."
Pramote confirmed that Abdulrama's employment contract was then terminated, effective last Wednesday, 3 days after the incident allegedly took place. On its Facebook page, the Sirinath National Park made a post about the incident.
"It has caused disgrace to the Department of National Parks, Wildlife and Plant Conservation and affected the image of the overall department."
Sura Lertthaisong of Sakhu Police confirmed that Abdulrama would be facing charges and that he was currently investigating whether a charge of "bullying in public" under Section 397 of the Criminal Code would be appropriate.
Abdulrama had previously posted on the official Sirinath National Park Facebook page that his understanding was that no charges would be pursued by Sopita and Panupong.
"The tourists told me that they did not want to press charges. They just told me that they did not want me to do anything like this again."
But after Panupong posted a photo of Abdulrama, detailing his alleged indiscretion on social media, others came forward with similar accusations.
"One group of women said that they were also spied on by this man on the toilet wall 2 months ago, but they did not report it and did not press charges – and the truth faded away as if nothing ever happened."
SOURCE: The Phuket News
Keep in contact with The Thaiger by following our Facebook page.
Never miss out on future posts by following The Thaiger.
Border districts screening cars for smuggling illegal migrants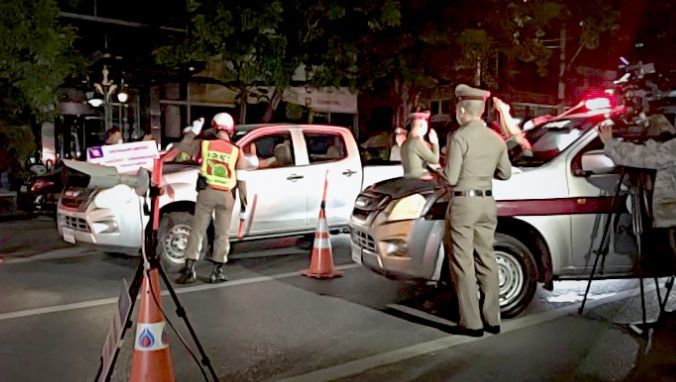 Security officers in Thailand's 3 border districts are under strict orders to screen all cars at security checkpoints for illegal migrant smuggling. The orders come after the arrests of 3 Thais who allegedly smuggled illegal migrants into the country using their own cars, with all cases being linked to each other.
The smugglers tried to escape being detected by authorities as they used their own cars instead of the typical trucks that have historically alarmed police. One of the 3 drivers arrested was 44 year old Sasiphen Sillapachai, the wife of a tambon administration organisation official in Sangkhla Buri. 38 year old Prawit Kaewdam and 40 year old Atchara Chinsoranan were the others arrested.
Sasiphen was driving a car carrying 4 migrants when she was stopped in Thong Pha Phum on Friday. Prawit and Atchara were caught at a checkpoint in Sangkhla Buri on the same day following a search of their 2 Toyota Fortuner vehicles, one with 2 illegal migrant workers and the other with 1. All of the suspects confessed to being paid 14,000 baht each to smuggle the migrant workers.
The order applies to checkpoints in Sangkhla Buri, Thong Pha Phum and Sai Yok districts, and is focusing in particularly on the Ban Namkerk and Rantee bridge checkpoints in Sangkhla Buri.
Such smuggling of illegal migrant workers from Myanmar, where nearly 140,000 Covid-19 cases have been reported, has been blamed for setting off a 2nd wave of infections in Thailand, which has seen infections more than triple over the past five weeks since the pandemic began last year.
Smuggling gangs in Kanchanaburi and other border provinces have been aided by corrupt police, local officials and military officials who look the other way. But the Covid pandemic has forced the government of PM Prayut Chan-o-cha to admit that the country has a serious problem that must be addressed.
SOURCE: Bangkok Post
Keep in contact with The Thaiger by following our Facebook page.
Never miss out on future posts by following The Thaiger.
Courteous thief apologises to Bangkok convenience store: Sorry I've a kid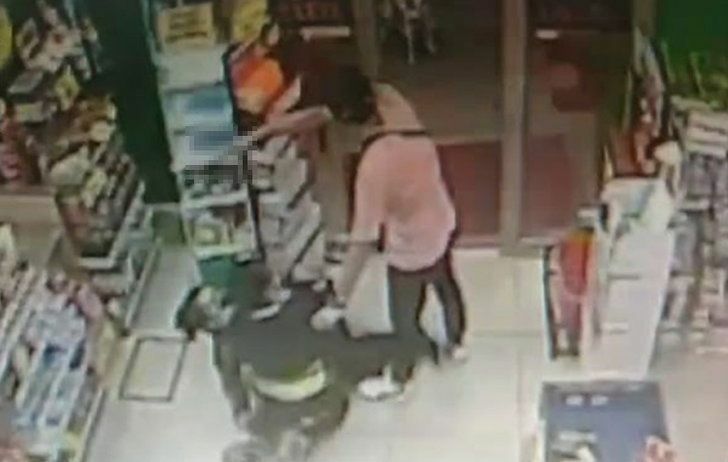 A young man armed with a knife allegedly robbed a convenience store in Ladprao district of Bangkok, stealing 1,800 baht. Before fleeing on a motorcycle, he apologised to the staff, saying "Sorry. I've a kid".
It's really hard to find a thief with good manners these days.
The female staff who was in the store when the man came in told the reporter that she saw the man in a cream shirt with short sleeves, walking in the store and carrying a bag. He suddenly pointed the knife to threaten the staff for money. The terrified staff walked to the cashier counter and gave him money.
After checking CCTV cameras, police say the thief is between 25-30 of his age, and was not wearing a face mask. He was seen parking his motorcycle in front of the store before entering. He appeared to be carrying what looked like a fruit packing knife. The police are now tracking him down.
Keep in contact with The Thaiger by following our Facebook page.
Never miss out on future posts by following The Thaiger.