Something fishy about the Samut Sakhon Covid outbreak – who's responsible?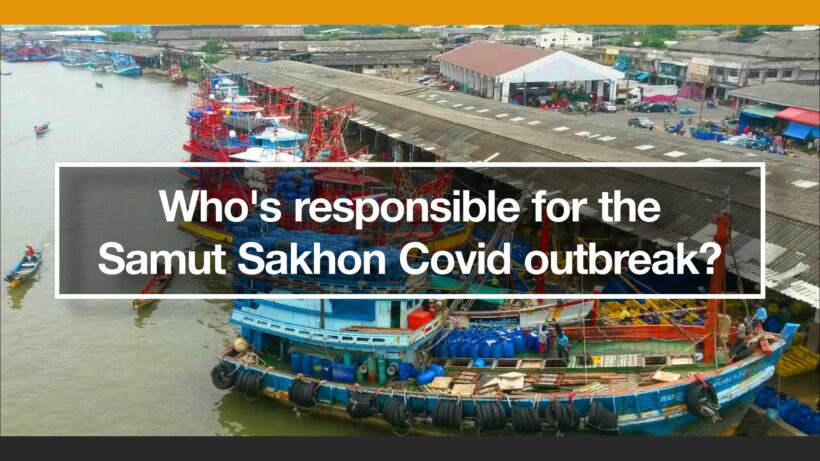 Here are 2 resources for the above story…
https://thethaiger.com/news/national/…
http://www.rapid-asia.com/blog/forced…
Until the weekend many people would have never heard of Samut Sakhon, a province just south west of Greater Bangkok and sharing a provincial border with the capital.
The province is best known as a major hub for Thailand's shrimp and fishing industry, packed with markets around the coastal tributaries that feed into the Gulf of Thailand.
As we now know there's been an outbreak of Covid 19 in the province with upward of 1,000 people possibly infected.
Most of the finger pointing, so far, has been aimed at the large Burmese migrant worker community. Some 10,000 Covid-19 tests were underway as early as Sunday and those results are coming through now. The number of positive infections could end up well over 1,000 by the time the whole mess settles down.
Behind this current Covid outbreak is a longer tale about Thailand's fishing and aquaculture industry. Seafood is an important part of the Thai diet, providing around 40% of the animal protein sources. The export of seafood contributes about 20% of total Thai food exports. It's also been a hotbed of illegal, unreported and unregulated fishing causing some major markets, including the EU in 2015, to slap a trade ban on Thai seafood exports until they cleaned up the industry.
The allegations related to over-fishing practices and, important to the current situation, the employment and treatment of the mostly migrant workforce. Amongst allegations in a recent survey conducted by Rapid Asia, on behalf of the International Labour Organisation, 27% of workers surveyeddescribed circumstances of involuntary work and 12% had experienced some form of coercion.
The survey described at least 10% of the workforce as working under forced labour conditions. The survey covered both the fishing sector and the onshore seafood sector. 90% of workers interviewed reported being paid the minimum wage and others also noted that there were illegal salary deductions.
So, whilst it's easy to point fingers at the largely Burmese migrant worker community, the following questions need to be addressed as blame is apportioned to this outbreak.
Who organised these workers to work at the markets and port? Who is their employer and pays their wages? Who organised their quarantine (if there was any)? And who organised their travel from the Thai/Myanmar border?
The answer lies in some of Thailand's largest seafood processor plants and their parent companies, some operating huge franchises and export companies. There have been some high profile cases brought against Thai food processing companies alleging labour rights violations but most of these get dragged through courts and end up with counter suits for defamation. We've got links to some of these stories in the description below.
If there is going to be any upside to the current outbreak fiasco, it could be a new spotlight on Thailand's fishing industry and its labour practices. Even the Thai Prime Minister today said, in a veiled comment, that the blame for the Samut Sakhon outbreak must be shared among the stakeholders. The Burmese migrant workers have become the headlines in this current outbreak but the real cause is decades of poor practices in the recruitment and handling of the migrant labour. The ones profiting most from Thailand's fishing industry have, so far, not even rated a mention.
Tim Newton reporting for The Thaiger.
Keep in contact with The Thaiger by following our Facebook page.
Never miss out on future posts by following The Thaiger.
BTS Skytrain's Green Line maximum fare to rise, Rail Transport Department disagrees with the move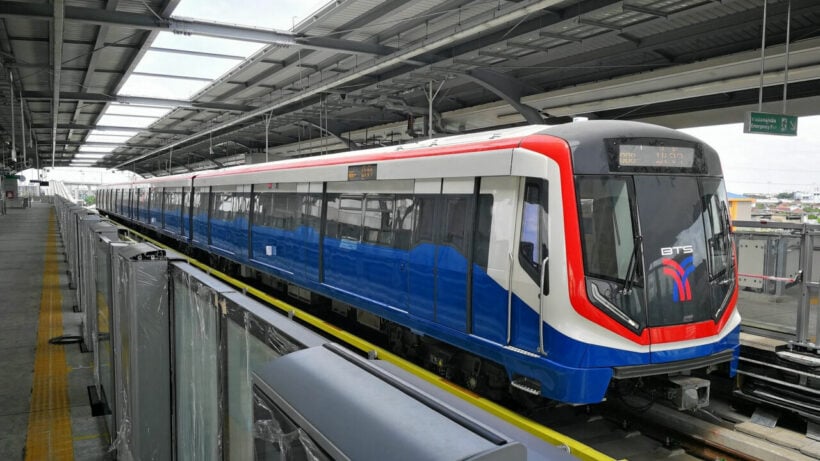 After the Bangkok Metropolitan Administration agreed to raise the maximum fare on the BTS Skytrain's Green Line from 59 baht to 158 baht, the Rail Transport Department is calling on city officials to suspend the maximum fare ceiling, saying it would put an unfair burden on passengers.
Bangkok Governor Aswin announced earlier that the maximum fare of 158 baht is to be imposed on February 16, but a discount to 104 baht is offered during the Covid-19 outbreak. The City Hall needs to increase the fare rate because it can't pay the debt to Bangkok Mass Transit System.
Transport Minister Saksayam Chidchob says the BMA should halt its policy on the new BTS maximum fare and wait for other authorities to find proper solutions.
The Chairman of a House committee on transport, Sophon Sarum, a former transport minister, dismisses the BMA's claim of its financial inability to repay the Green Line's loans while suggesting the BMA to manage the Green Line's finances by raising funds from banks and other financial institutions.
The Rail Department and BMA will meet to discuss the maximum fare ceiling this week.
SOURCE: Bangkok Post | Coconuts Bangkok
Keep in contact with The Thaiger by following our Facebook page.
Never miss out on future posts by following The Thaiger.
High demand for health insurance due to Covid-19 worries, premiums expected to rise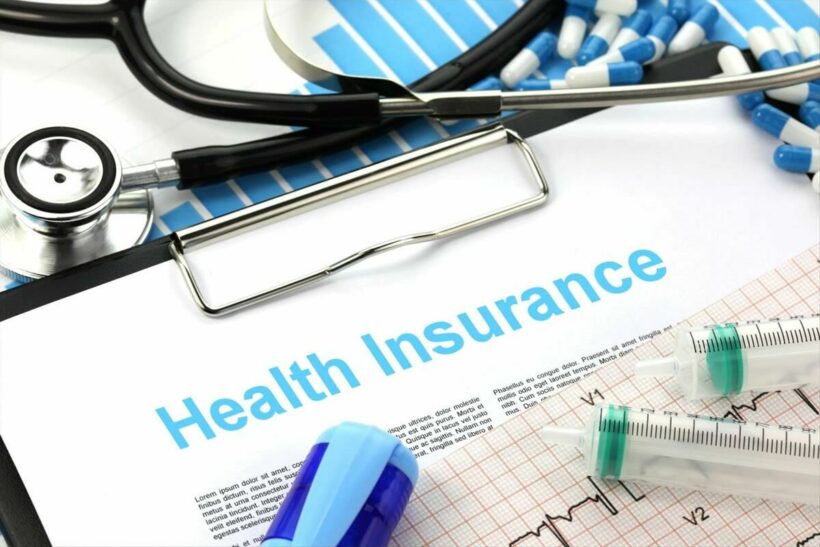 With the increasing demands for health insurance due to people's worries over Covid-19, health insurance premiums are expected to grow 1.59% this year, according to the Insurance Commission.
Commission secretary-general Suthipol Taweechaikarn says total premiums will see 101 billion baht revenues this year, an increase from 99 billion baht last year. He adds that the Covid-19 situation is a major factor in higher demand for health insurance policies as medical expenses are likely to increase every year.
Some insurance companies in Thailand have also found an increasing demand for health coverage policies among their customers, especially those with high purchasing power.
Deputy CEO of Tokio Marine Life Insurance Thailand says the company will offer annual premiums starting at 15,000 baht.
"The company aims to increase health insurance premiums to 50% this year from 40% last year."
Cigna Insurance CEO says the company will use digital technology for product and service development to meet customers' demands in the new normal lifestyle.
SOURCE: Nation Thailand
Keep in contact with The Thaiger by following our Facebook page.
Never miss out on future posts by following The Thaiger.
Police to issue arrest warrants for 2 people allegedly involved in bombing outside Bangkok shopping centre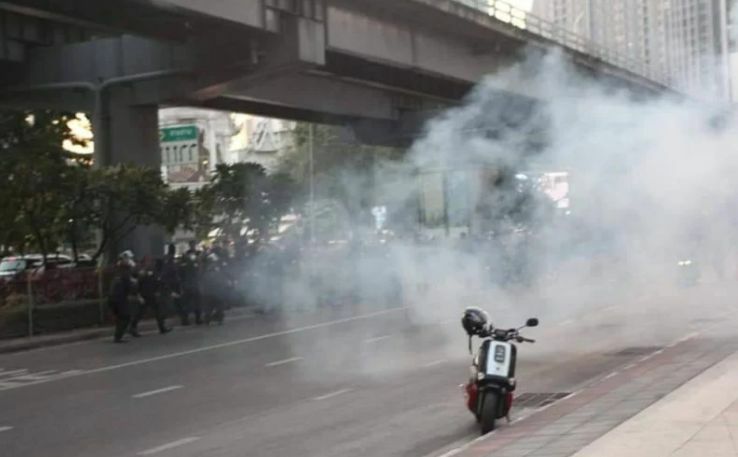 Police say arrest warrants will be issued for 2 people allegedly involved in the bombing outside Bangkok's Chamchuri Square shopping centre following a rally protesting Thailand's draconian lèse majesté law. The suspects allegedly drove together on a motorcycle on the Thai-Japanese Bridge and threw a "ping pong bomb" down on a group of police officers Saturday evening.
The smoky handmade explosive, which contained small nails, reportedly injured 4 people, including police officers and a reporter. Photos of the injuries are very small scratches. (See photos below.)
The explosion was sometime after a rally at Victory Monument where protesters demanded the release of 2 people who had been arrested on lèse majesté charges. Since November, 43 people have been arrested for insulting or defaming the Thai Monarchy which carries a punishment of up to 15 years in prison. Many have called for the Thai government to abolish the lèse majesté law, which is Section 112 in Thailand's Criminal Code.
At the rally, protesters wrote messages on banners about the lèse majesté law. Some messages said "Thai education needs to be improved", "Stop harassing people", "A failed government, a divisive society" and "Covid-19 is an excuse".
Protesters and police clashed on Saturday before the rally was broken up. Police said the public gathering violated the Emergency Decree and Disease Control Act.
Nation TV posted a video of the explosion. Click HERE to watch.
SOURCE: Bangkok Post
Keep in contact with The Thaiger by following our Facebook page.
Never miss out on future posts by following The Thaiger.