Top 10 international schools in Bangkok offering world-class education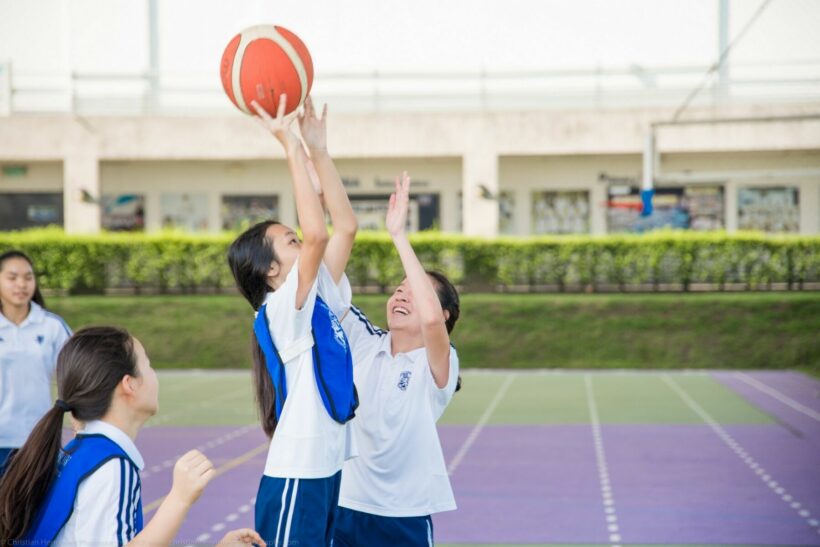 Whether you and your family are planning a fresh start in Bangkok or you're a seasoned ex-pat, one of the biggest concerns for ex-pat parents is the education of their children. Luckily for you, Bangkok's educational system has everything from multilingual schools to programs with global curriculums like the International Baccalaureate Diploma Programme. But with so many schools to choose from, it can be hard to know which one is the best. So if you have your sights set on providing the best international education for your children, here are top-rated (and accredited) international schools in Bangkok.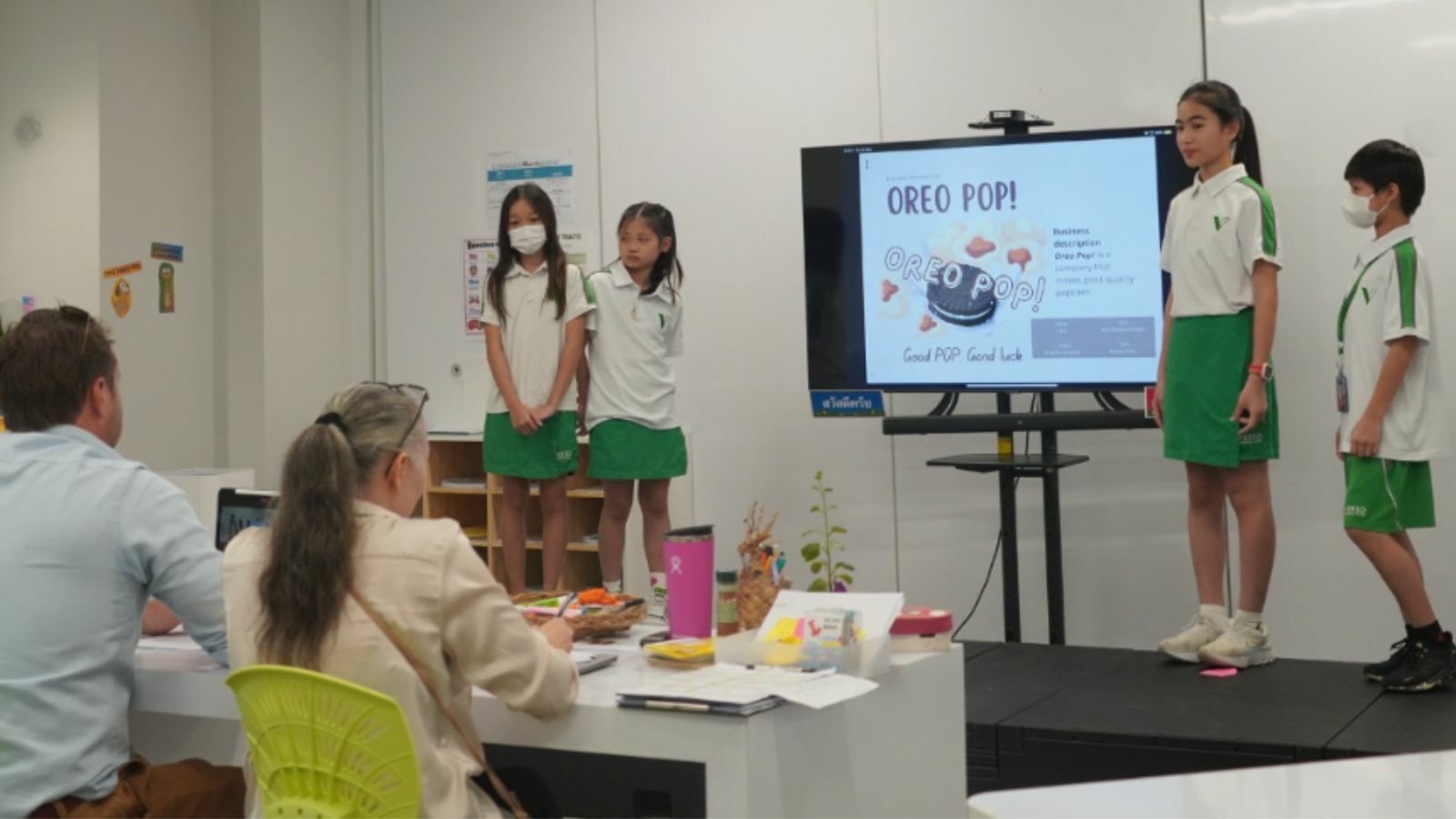 Address: 198 Moo 4, Soi Sarasetthasiri, Suvarnabhumi 3 Rd, Bang Chalong, Bang Plee District, Samut Prakan 10540
VERSO opened its doors for the first time in the midst of a global pandemic in August 2020. Thus, it's one of the newest international schools in Bangkok. The school dubbed itself the School of the Future.
Curriculum
It offers an American curriculum from Early Years 2 to Grade 12 (ages 2 – 18). Located next to Thana City Golf and Country Club, the school has all kinds of facilities for students in its 30-acre, purpose-built, futuristic campus. These include a 50-meter Olympic swimming pool, an NBA-Inspired sports hall, a stadium with a floodlit hybrid football/rugby pitch, a parent lounge & co-working space, media arts studio, a band room, a music room, a dance studio, a game design studio, BlackBox studio, medical clinic, school cafeteria, gymnastic studio, fitness rooms, tennis courts, and basketball courts, among others.
VERSO prides itself as an innovative and design-driven international school in Bangkok. Here, teachers are called learning designers. Moreover, students are taught in mixed-age groups, and over half of the school day is devoted to project-based learning. The school also promises learning beyond the classroom walls, a focus on developing students' ability to make decisions, and opportunities for students to "share their learning through regular public exhibitions and showcase events".
Tuition fees
Tuition fees for early years 2 and 3 are 480,000 THB whereas for grades 1-4 are 600,000 THB. For grades 5-8, the annual payment is 640,000 THB. Lastly, grades 9-12 cost 700,000 THB.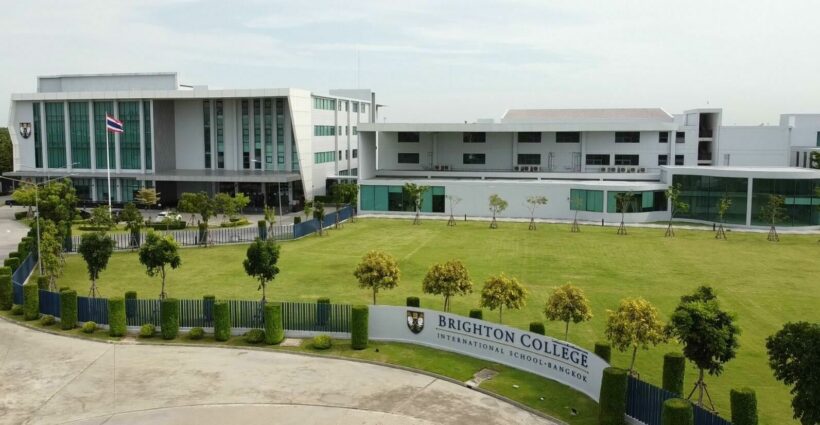 Address: 8/8 Krungthep Kreetha Soi 15 Yaek 4 (Surao Yai), Krungthep Kreetha, Hua Mak, Bangkapi, Bangkok 10240
Brighton College International School Bangkok (BCB) is run in close partnership with Brighton College, England's Independent School of the Decade.
Curriculum
It offers education for children aged 2 – 18. The school provides the perfect environment for its students to discover a passion for learning and reach the world's best universities. This is because it has a broad British curriculum, skilled teachers, and a culture of kindness. From their Pre-Nursery class to IGCSE and A Level in their Sixth Form, all classes are taught by the best teachers qualified in the UK to ensure the highest academic standards for their students.
Inside its green and spacious campus, you'll find state-of-the-art facilities to support students' academics and co-curricular activities. Students may express their love of performing thanks to the school's 650-seat theatre and professional drama and music facilities. Kids who love sports can also enjoy a range of sports facilities. These include a grass football field, a 400-meter running track, 50- and 25-meter swimming pools, and four tennis courts.
Tuition fees
Excluding the application fee, admission fee, and security deposit, the annual tuition fees for years 1 to 7 are 730,000 THB – 800,000 THB. For years 8 to 13, the annual tuition fees are 820,000 THB – 932,000 THB.
Shrewsbury International School Riverside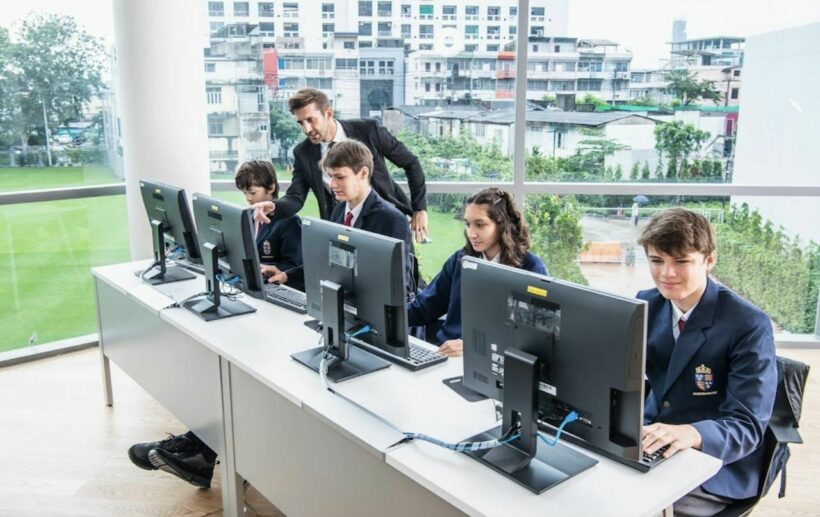 Address: 1922 Charoen Krung Road, Bang Kholame, Bangkok 10120
Shrewsbury International School Bangkok Riverside is an international day school for boys and girls aged 3 – 18.
Curriculum
Nestled in a beautiful riverside setting, the school has been offering the English National Curriculum since 2003. The British curriculum has demanding and rigorous academic subject content. In addition, it's complemented by a wide range of co-curricular opportunities. Thus, it gives students time to develop and master a variety of practical and social skills that form the basis for long-term success in both school and outside of it.
In order to ensure students receive the highest quality of education, the school features age-specific facilities and learning environments. Among the facilities inside the school, you can find a library, a Sixth Form centre, and computer suites with PCs and Apple Macs. It also has an auditorium, a recital hall, a music school, and a professional dance studio. Furthermore, the school boasts great sporting facilities. You can find three gymnasiums, gymnastic halls, two sports fields, three tennis courts, three outdoor playgrounds, and many more.
Tuition fees
Excluding additional fees, early years 1-2 cost around 591,000 THB – 642,900 per year, and for years 1 – 6, the fees are around 722,700 THB – 801,900 THB. For the senior years ( 7 – 13), the annual fees are 828,900 THB – 1,066,800 THB.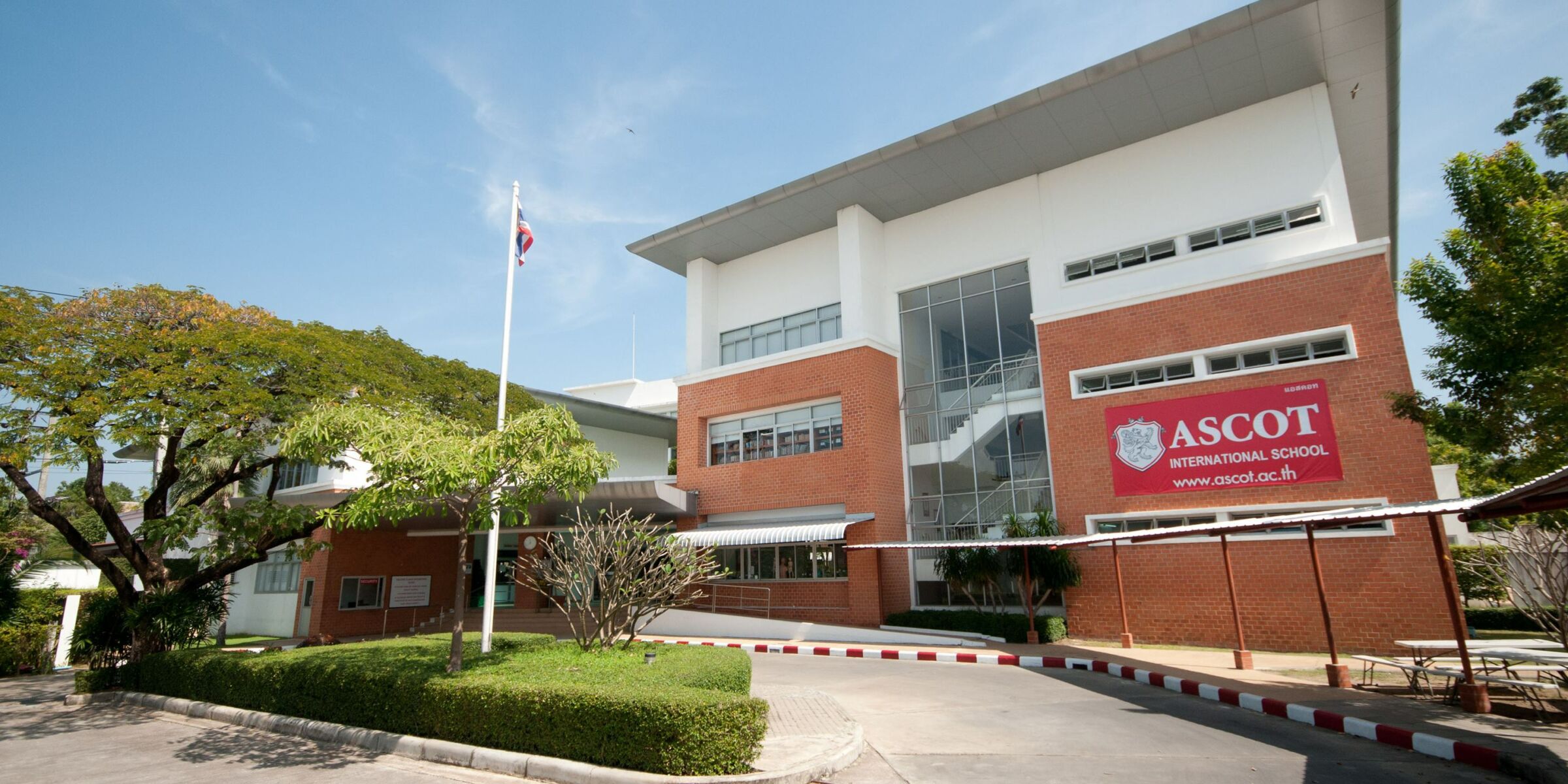 Address: 9 Ramkhamhaeng 118 Alley, Lane 46-4, Khwaeng Saphan Sung, Saphan Sung, Bangkok 10240
Ascot International School Bangkok, a top British curriculum IB school since 1995, provides dynamic learning in Ramkhamhaeng, from early years, primary years, to secondary years.
Curriculum
Ascot International School Bangkok takes pride in its International Baccalaureate (IB) British curriculum, known for fostering holistic learning. This comprehensive program nurtures students' intellectual, emotional, social, and physical development, preparing them for future success.
The school's modern facilities, such as classrooms, science labs, computer rooms, and libraries, create an engaging learning environment. Additionally, excellent sports amenities like swimming pools, fields, and gymnasiums promote a healthy lifestyle, further enhancing the educational experience at Ascot International School Bangkok.
Tuition fees
The tuition fees for the years 1 – 6 are around 419,690 THB – 476,252 THB for the whole year, whereas years 7 – 13 cost around 509,905 – 558,131 THB.
Address: 6 1 Soi Ramkhamheang 184, Min Buri Subdistrict, Min Buri, Krung Thep Maha Nakhon 10510
RIS Swiss Section-Deutschsprachige Schule Bangkok is the only international school in Thailand that uses a unique curriculum rooted in the values of Germany, Switzerland, and Austria.
Curriculum
A top-notch education that is based on the values of Switzerland, it emphasizes personal learning, multilingualism, diversity, personal growth, and individual growth. This approach ensures a well-rounded, tailored education for each student.
The school's unique facilities include modern classrooms, cutting-edge science labs, technology centers, sports amenities, and artistic spaces. These resources support academic pursuits, physical well-being, and creative expression, creating an exceptional learning environment at RIS Swiss Section-Deutschsprachige Schule Bangkok.
Tuition fees
The tuition fees for a grade 1 education level start at 215,000 THB per semester (each year has 2 semesters), meanwhile, the semester fees for grades 2 – 6 are 240,000 THB. For grades from 7 to 12, the tuition fees are in the range of 310,000 THB to 330,000 THB per semester. Apart from the tuition fees, there is a one-time payment of an entrance fee of 165,000 for students entering kindergarten to grade 12.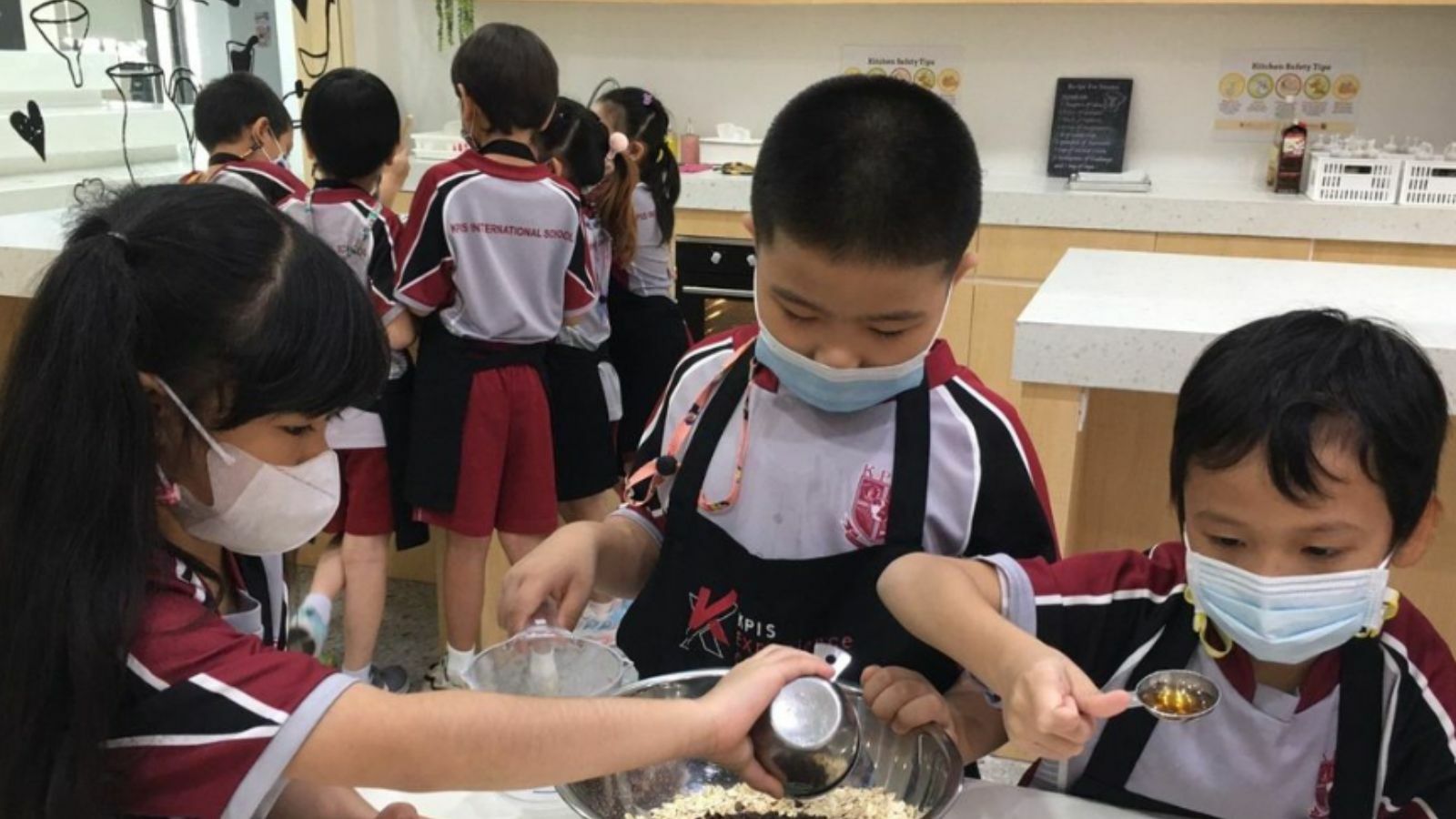 Address: 58 Moo 9 Soi Ram Intra 34, Tha Raeng, Bang Khen, Bangkok 10230
An international school located in Bang Khen, Bangkok, that is committed to providing a balanced education that will direct children to become ethically responsible, effective communicators, lifelong learners, critical thinkers, and global citizens.
Curriculum
KPIS International School in Bangkok offers an American curriculum, emphasizing academic excellence, critical thinking, and personal development to prepare students for higher education and global success.
State-of-the-art classrooms, science labs, and computer centres support an engaging learning experience. Sports facilities, music rooms, and art studios promote well-being, teamwork, and creativity. KPIS International School provides a well-rounded education and outstanding facilities for a bright and successful future.
Tuition fees
The annual tuition fee for the kindergarten is 200,000 – 400,000 THB. The tuition fee for the primary education level is 200,000 – 400,000 THB per year and for the secondary education level is 400,000 – 600,000 THB per year.
American School of Bangkok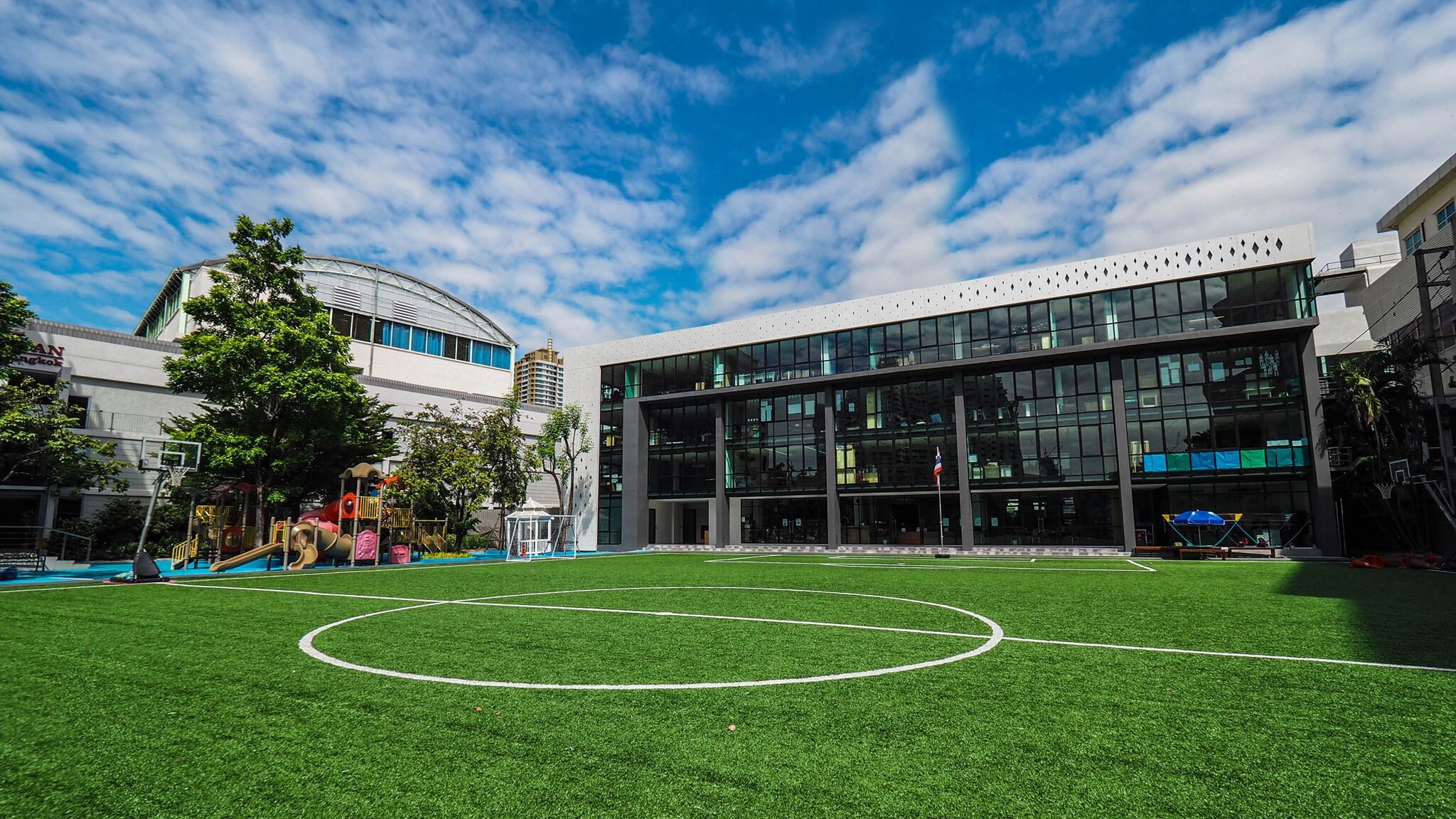 Address: Sukhumvit campus- 59 59/1 Sukhumvit 49/3 Alley, Khlong Tan Nuea, Watthana, Bangkok 10110
Green Valley campus- 900 Moo 3 Bangna-Trad Road Km. 15, Bangplee, Samut Prakan 10540
Since its establishment in 1983, the American School of Bangkok (ASB) has flourished alongside the city, providing an exceptional American curriculum for Pre-kindergarten to Grade 12 students.
Curriculum
The comprehensive academic program covers fundamental subjects such as social studies, science, math, and language arts, adhering to a rigorous American standard. Additionally, ASB is an accredited provider of the Advanced Placement (AP) program through the US College Board.
ASB operates two campuses: the Sukhumvit Campus, celebrated for its academics, and the Green Valley Campus in Bangna, known for its world-class golf training. Both campuses boast spacious classrooms, and various modern facilities. The Green Valley Campus also features a pitch and putt practice golf course, providing a unique and enriching experience for students.
Tuition fees
Tuition fees per semester for grades from 1 to 5 is 304,370 THB, whereas for grades from 6 to 8, the tuition fee per semester is 349,200 THB, and finally grades from 9 to 12 cost 382,960 THB per semester. Keep in mind that there are two payments in a year for tuition fees.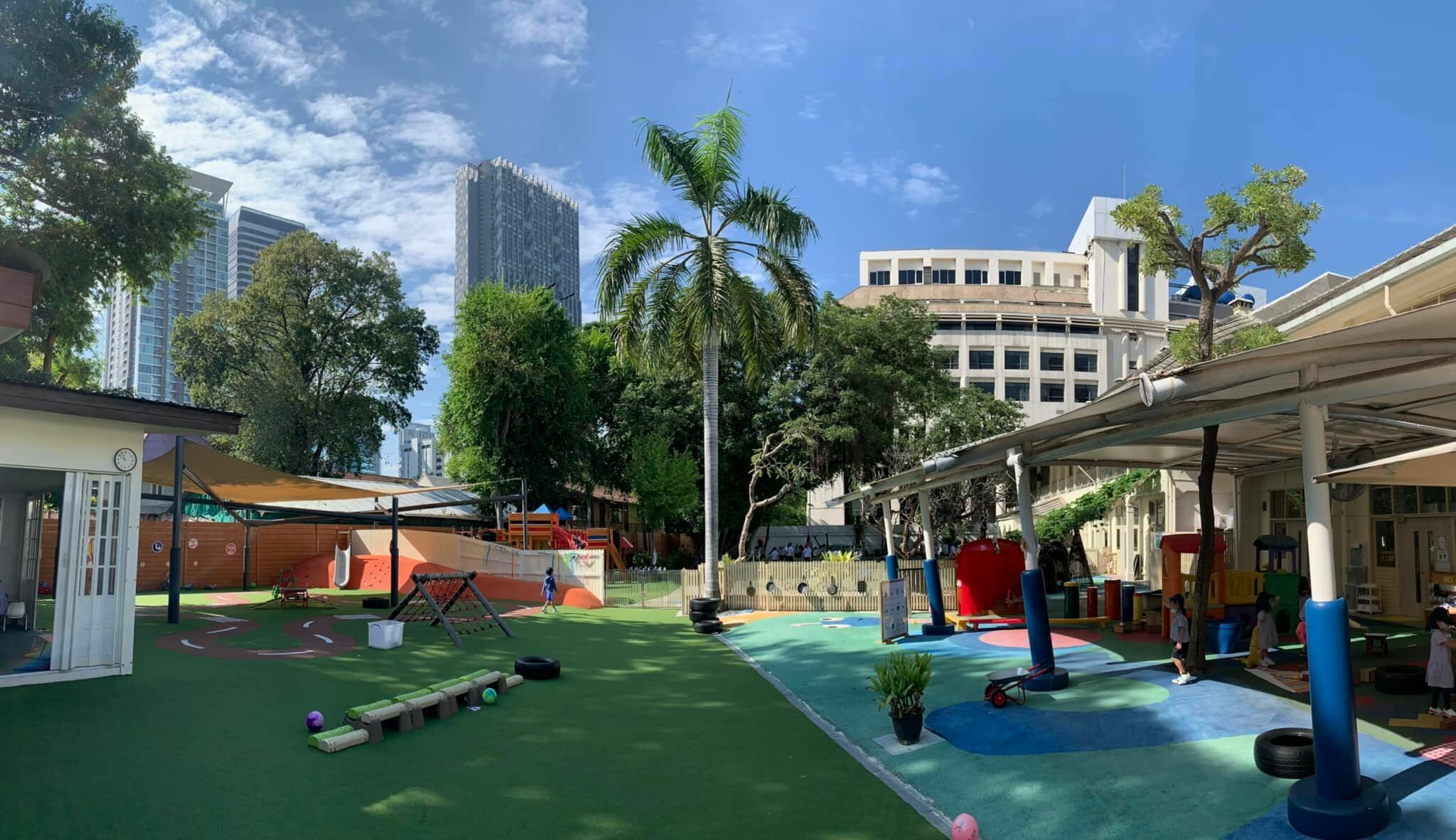 Address: 9 Sathorn Soi, 4 N Sathon Rd, Bang Rak, Bangkok 10500
St. Andrews International School, Sathorn, located in Bangkok's business district, is a small community-based school for ages 2-11. It offers a rigorous English National curriculum with a focus on well-being and individual learning.
Curriculum
St. Andrews International School, Sathorn, follows the English National Curriculum while providing a holistic learning experience for its diverse community. Adapting the curriculum to fit students' needs, it combines rigorous academics with a global approach, balancing traditional values and modern technology.
The engaging curriculum supports students' academic, physical, social, emotional, and cultural development. Teachers personalize learning experiences for each student, and outdoor activities offer hands-on learning. Deputy Head, Ms Helen Colemen, emphasizes the school's commitment to a fun, engaging, and tailored curriculum.
Tuition fees
For children who are just starting kindergarten or reception, the annual tuition fee is 568,980 THB. As for the education level of years 1 to 6, the annual tuition fee is 602,780 THB.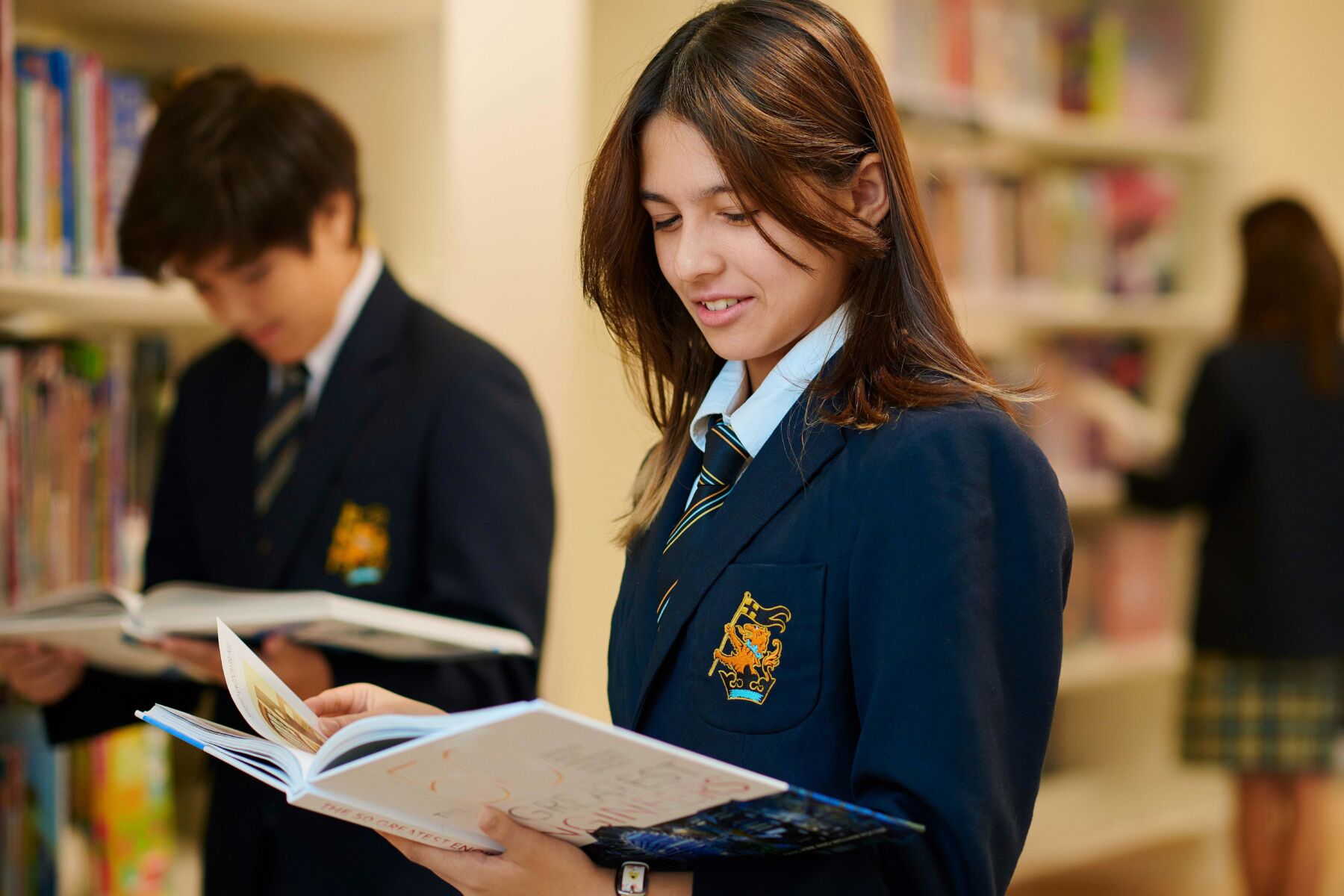 Address: 18 Krung Thep Kritha Rd, Saphan Sung, Bangkok 10250
Wellington College Bangkok is a modern co-educational day school for ages 2-18. This progressive school ensures a culturally relevant, comprehensive education.
Curriculum
The school offers three sections: early years foundation, junior school, and senior school, with a curriculum adapted from the National Curriculum for England. Here, you'll experience dynamic, challenging education, balancing academic achievement with various sports, performances, and activities.
Featuring a cutting-edge campus, Wellington College International School Bangkok offers up-to-date classrooms, advanced science labs, technology hubs, and dedicated art, music, and drama spaces. Superb sports facilities promote physical well-being and teamwork, creating an outstanding learning environment at this prestigious institution.
Tuition fees
The annual tuition fees for years 1-5 range from 775,000 THB to 820,000 THB, and the years 6-11 range from 820,000 THB to 905,000 THB.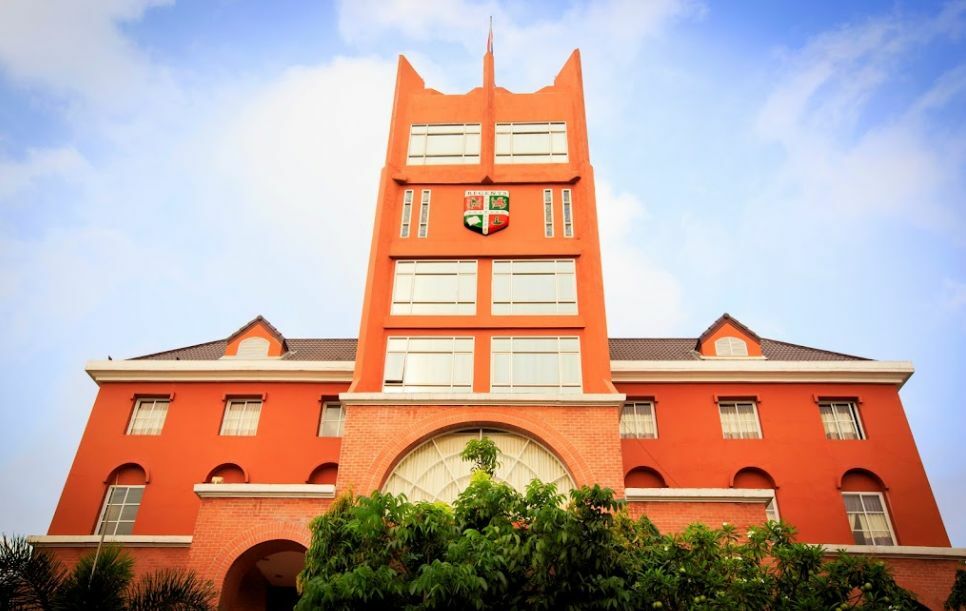 Address: 601, 99 Pracha Uthit Rd, Wang Thonglang, Bangkok 10310
Regent's International School, accredited by CIS and ONESQA, serves as a day and boarding school for students aged 2-18. It provides primary and secondary education along with scholarships for academically outstanding students.
Curriculum
At this educational institution, the primary curriculum caters to children from 4 to 11 years old, encompassing two crucial stages. Students between 11 and 18 years old engage in a secondary program that follows the English National Curriculum, progresses to IGCSE, and culminates in the prestigious International Baccalaureate (IB) Diploma course.
Learners at Regent's consistently outperform the international average in the highly respected International Baccalaureate, often securing placements at leading universities globally, such as Oxford and Cambridge in the UK and Ivy League schools in the U.S.
Tuition fees
The tuition fees start at 400,200 – 457,500 THB per year for pre-nursery and nursery, and 569,700 THB annually for years 1-2. For years 3 – 6, the annual tuition fee is 591,900 THB, whereas 682,740 THB for years 7 – 9. Lastly for year 10, the tuition fee is 698,940 THB.
Can't decide which school curriculum is the best for your children? Take a look at our guide HERE.
Advertise On The Thaiger
Contact us to discuss advertising and custom solutions.
Early Years
Education
Guides
International Education

Join the conversation and have your say on Thailand news published on The Thaiger.
Thaiger Talk is our new Thaiger Community where you can join the discussion on everything happening in Thailand right now.
Please note that articles are not posted to the forum instantly and can take up to 20 min before being visible. Click for more information and the Thaiger Talk Guidelines.