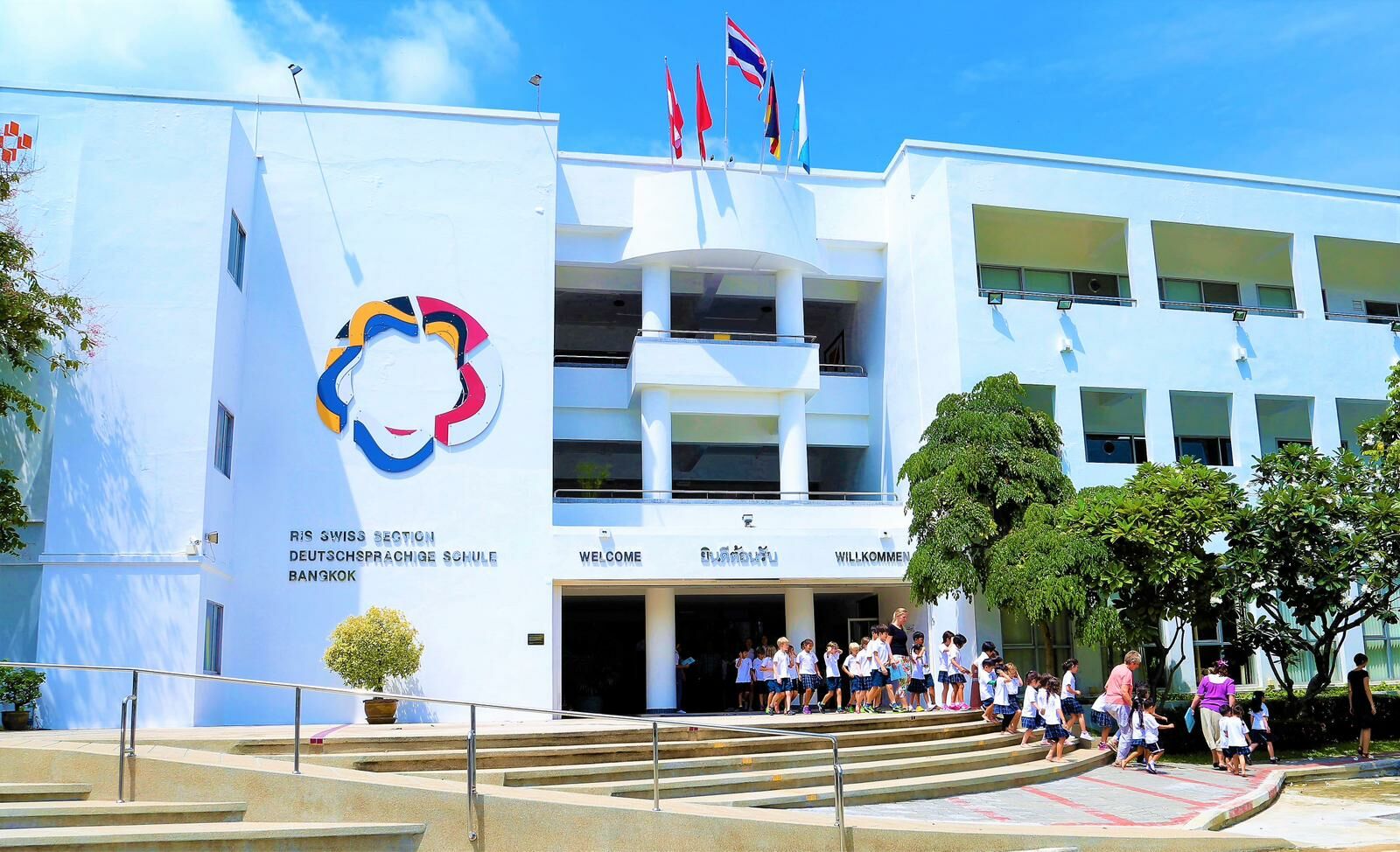 It's time to celebrate with the RIS Swiss Section – Deutschsprachige Schule Bangkok! This year, the prestigious school is celebrating its 60th anniversary, marking a significant milestone as one of the oldest international schools in Bangkok, providing German and Swiss curricula. It's truly impressive how this school has managed to thrive for six decades in the ever-changing education landscape, and we can't help but admire its resilience. So the question remains: how does this bilingual school in Bangkok continue to stay at the forefront of education after all these years? To answer that question, let's delve into its past and learn more about what makes it so remarkable.
Getting to know RIS Swiss Section – Deutschsprachige Schule Bangkok
RIS Swiss Section – Deutschsprachige Schule Bangkok sits on the 82,000 sqm campus of Ruamrudee International School in Bangkok's eastern district of Minburi. It proudly offers a spacious and modern learning environment to its students. Moreover, the campus provides world-class facilities, making it a perfect place for students to learn and grow. And for students whose families stay in areas outside the Bangkok metropolitan area, boarding facilities are available.
The principal of the school, Mr Christian Vogel, stated, "Since we're an official Swiss and German school and therefore work hand in hand with the Swiss and German authorities, we can guarantee a quality that is probably unique and equals the best schools in our home countries." Providing a multicultural and diverse experience is the school's dedication to helping students broaden their perspectives and appreciate different cultures. Being a bilingual school, students have the unique opportunity to become fluent in multiple languages, a valuable asset in today's global economy.
The humble beginnings of RIS Swiss Section
The RIS Swiss Section was founded in 1963 in a small private house in Sukhumvit Soi 15. With only two teachers and 15 students, the school started its journey. But from those humble beginnings, the school has grown and flourished into the reputable institution it is today.
As one of the oldest international schools in Bangkok providing German and Swiss curricula, RIS Swiss Section has enabled five generational groups of students to receive a top-quality education in the German language. Its commitment to academic excellence, combined with a nurturing environment and a dedication to developing well-rounded students, has made it one of the most sought-after multilingual schools in Bangkok.
Mr Vogel expressed his pride in the school's achievements over the years. "It feels great to be able to celebrate such an anniversary after the global challenges in the last few years. It feels not only me but the whole school community with pride to see how the school has developed over the years and become what it is today, one of the oldest international schools in Bangkok. [It's] a place with a family atmosphere where children from 2 to 18 years old find ideal conditions for learning."
The grand 60th-anniversary celebration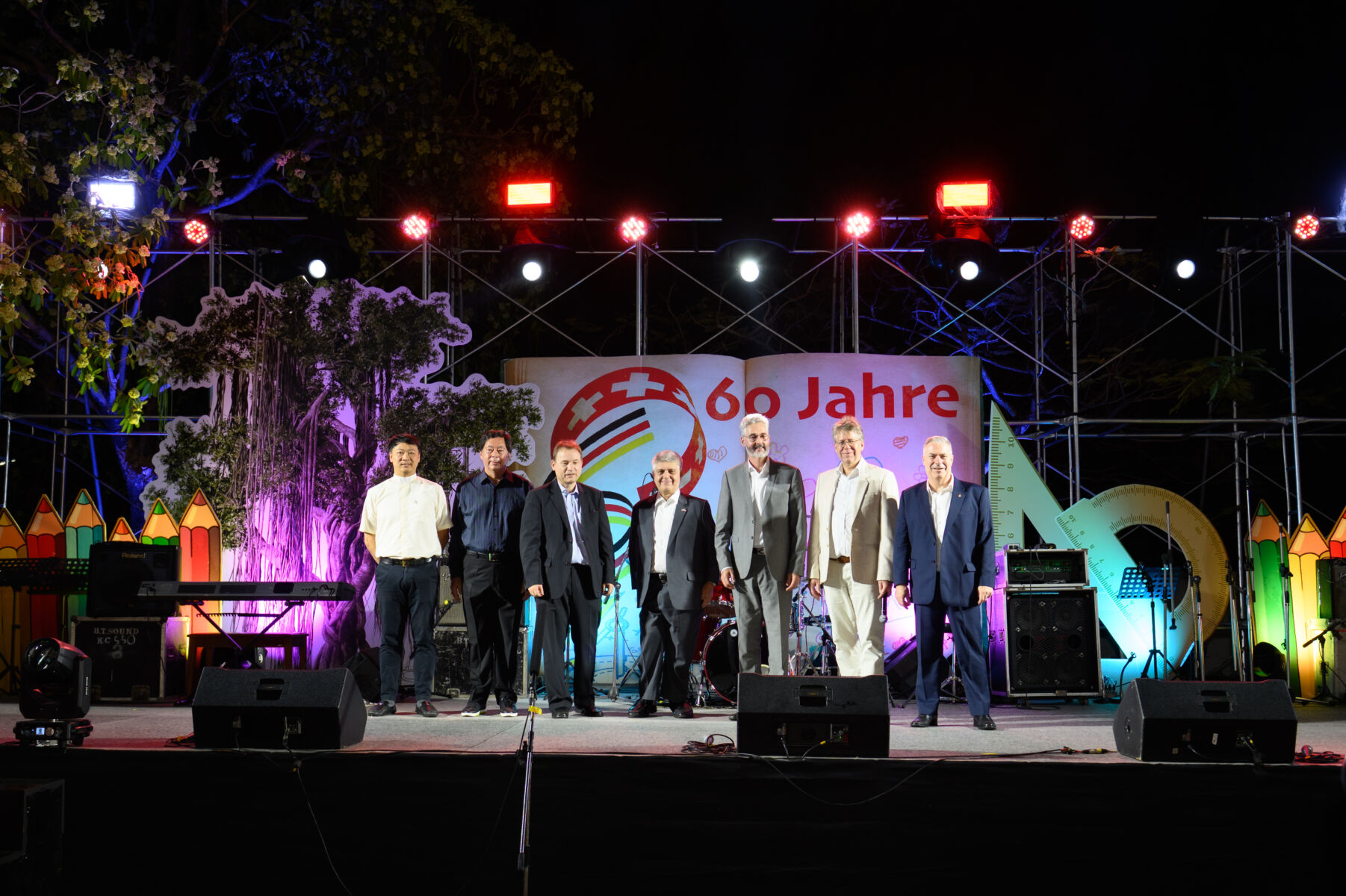 On Saturday, 11 February 2023, the RIS Swiss Section celebrated its 60th anniversary with a grand party on the school campus. Over 700 guests from the esteemed school community and friends, as well as partners from both near and far, joined in the festivities. Everyone enjoyed an exciting afternoon and evening, complete with captivating student performances, stimulating exhibitions, thrilling games, delectable food, lively music, and enthusiastic dancing.
The German, Swiss, and Austrian ambassadors gave congratulatory speeches during the celebration, adding to the festive mood of the occasion. Additionally, alumni from all over the world sent in their warm wishes through video messages that were broadcasted on giant screens, making the event even more memorable.
Expansion plans and new changes
The plans for expansion of RIS Swiss Section – Deutschsprachige Schule Bangkok reflect the school's commitment to academic excellence. The school is continuously growing, with recent developments including the completion of a new sports field and sports hall. Mr Vogel said the expansion will continue with the construction of a new school building, which will be built in the near future and will be equipped with state-of-the-art facilities.
Moreover, Mr Stefan Nyffenegger, the Project Manager of German Hub, announced that there will be a big change as of the next school year – the school will offer a separate German class for students who do not have any German knowledge. Previously, these students were placed in a regular class and received support from German or foreign language teachers. However, starting in the next school year, the school will introduce a dedicated German class for these students. After six or seven months in the German class, students will have the chance to move into the regular class, but only if they are able to follow the regular teaching.
Multilingual education for a multicultural community
RIS Swiss Section offers a multilingual education based on the German and Swiss curricula, catering to students from nursery to grade 12.
With German being the primary language of instruction, the school provides language support to non-native German-speaking students in preschool and primary school. This approach is particularly relevant since about 35% of the student body consists of children from non-German-speaking backgrounds. As a result, the school presents an ideal choice for both Thai and international families seeking to offer their children a professional and academic perspective in German and English-speaking countries.
The teacher of German, History, Geography, and Ethics at RIS Swiss School, Mr Hendrik Schuhmacher, emphasizes the importance of German in the RIS Swiss curriculum. He states that they teach many subjects in German, which helps students not only learn the language but also prepare for their future after school.
Mr Nyffenegger also highlights the significance of German in the school's curriculum and its impact on student's academic success. According to him, German opens up a new world of opportunities for students. Additionally, he stresses the importance of early language learning and believes that the school provides a valuable opportunity for children to learn the language easily and efficiently.
A pathway to top universities – quality education guaranteed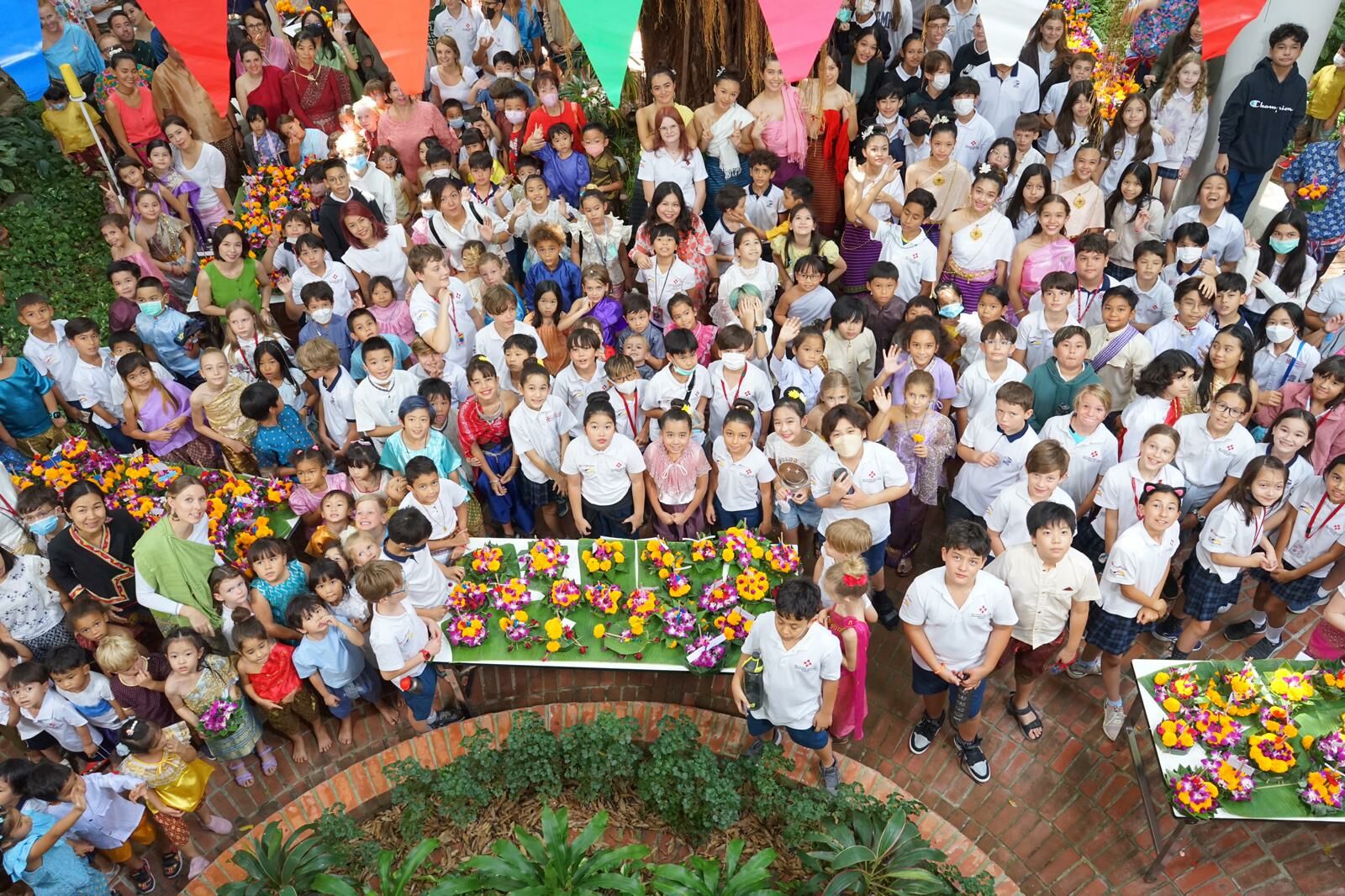 The RIS Swiss Section offers direct access to top universities in Germany, Switzerland and worldwide. The school awards the bilingual Swiss Matura to high school students who successfully complete grade 12. Additionally, secondary school certificates in grades 9 and 10 provide direct pathways to the internationally admired dual education system in German-speaking countries.
According to Mr Vogel, RIS Swiss Section's graduates can study not only at most universities worldwide but also at renowned universities in Switzerland, Germany, and Austria. He attributes this success to the school's unique approach, which focuses on providing high-quality education in a family-like atmosphere, combined with world-class facilities. Plus, since the classes are in the German language, students will have an edge in pursuing higher education in German-speaking countries.
Don't miss out on the chance to give your child a quality education
With a unique German language education program, a combination of German and Swiss Curricula, state-of-the-art facilities, and a family atmosphere, Swiss School Bangkok is undoubtedly one of the best international schools in Thailand. As Mr Vogel said, "Please take a look at our school, and I'm sure you'll be impressed."
Get in touch with the school in Bangkok at admin@ris-swiss-section.org or visit https://ris-swiss-section.openapply.com/roi to make an inquiry today.

Join the conversation and have your say on Thailand news published on The Thaiger.
Thaiger Talk is our new Thaiger Community where you can join the discussion on everything happening in Thailand right now.
Please note that articles are not posted to the forum instantly and can take up to 20 min before being visible. Click for more information and the Thaiger Talk Guidelines.