How to Succeed in the Business World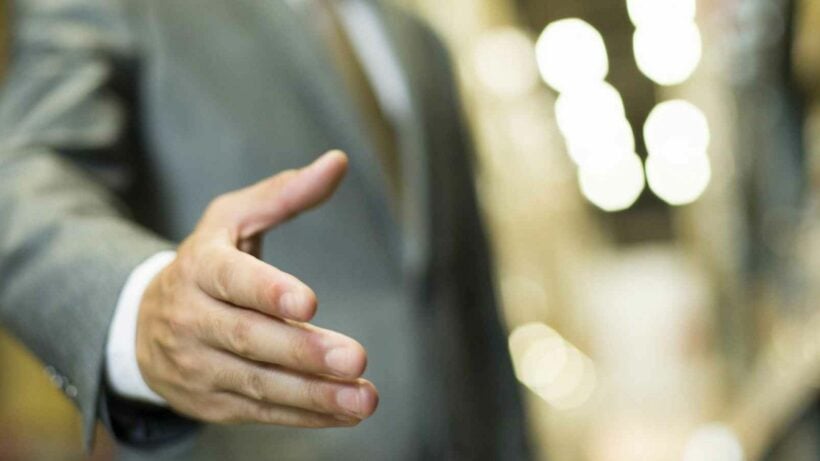 Starting a new business is a thrilling and rewarding adventure. However, making a success of your new venture hinges on a number of factors. If you are keen to boost your profits, keep your customers happy, and continuously innovate to retain an 'edge' over your competitors, here are some helpful tips to keep in mind.
Further your education
While it is not essential to obtain a business qualification, it is most certainly recommended. When studying business administration or management, you will learn a host of important skills that are necessary to streamline business operations and to keep your finances in check. You might even wish to pursue a post-graduate qualification, such as a doctor of business administration (DBA), to help improve your knowledge and confidence even more.
As a seasoned executive, you will learn a great deal when studying towards a DBA, particularly when it comes to research. Understanding how to conduct appropriate research relating to your business can make it possible for you to uncover important insights to improve your operations and your offering, along with maximizing your decision-making skills. Most world-class business colleges will focus on aspects such as the basics of business and management research, teaching the ins and outs of qualitative and quantitative research, as well as delving into the details of applied research methods.
Be comfortable taking risks
For many individuals, taking risks is a prospect that fills them with anxiety. After all, your business, profits, and assets will be on the line every time you opt to proceed and take a calculated risk in the hopes of spearheading growth. The reality is that risk-taking is a crucial part of running a successful business. If you are fearful and unwilling to take any risks whatsoever, the chances of your organization flourishing and reaching its full potential are extremely slim.
So, how can start feeling more comfortable taking risks? Here are some pointers:
Accept that failure is unavoidable and that it will form part of your business journey at some stage or another. Mitigate this by ensuring that you have sufficient contingency plans in place should something not work out quite as planned.
Learn how to weigh up risk vs. gains. Is there a greater chance of a positive outcome than a negative outcome? Would the favorable outcome of a specific risk be worth taking the risk in the first place?
Make sure that you are considering taking the risk for the right reasons. Good reasons for taking a risk would include increasing profits, creating happier customers, and learning new skills.
Never stop learning
You should consider building on your education and business acumen long after you have obtained your doctor of business administration, or any other degree equivalent. Keep up to date with business and economic trends, jump at the opportunity to attend an insightful workshop or webinar, and constantly strive to meet strong figures within the business world to build up your network and share ideas.
Improve your skills
Soft skills are just as important to business success as general business know-how and experience. Some of the most essential soft skills for business owners include:
Leadership skills
Critical thinking skills
Problem-solving skills
Communication skills
Time management skills
Let your passions guide you
It goes without saying that the primary objective for any business is to make a profit to ensure longevity. Having said that, it is important for entrepreneurs to avoid falling into the trap of only focusing on money and making as much of it as possible. Let your passions guide you and put in the work because you truly love what you do and the difference that it is making in the lives of your customers. This driving force will be evident in all of your interactions with your target audience and will make it easier for them to relate to your brand. In short, be passionate about your business and its purpose and everything else will naturally fall into place.
Want more from the Thaiger family?
📱 Download our app on Android or iOS for instant updates on your mobile
📧 Subscribe to our daily email newsletter
👍 Like/Follow us on Facebook
🔔 Subscribe to or Join our YouTube channel for daily video updates
Education program ends September, 1,964 teachers face layoffs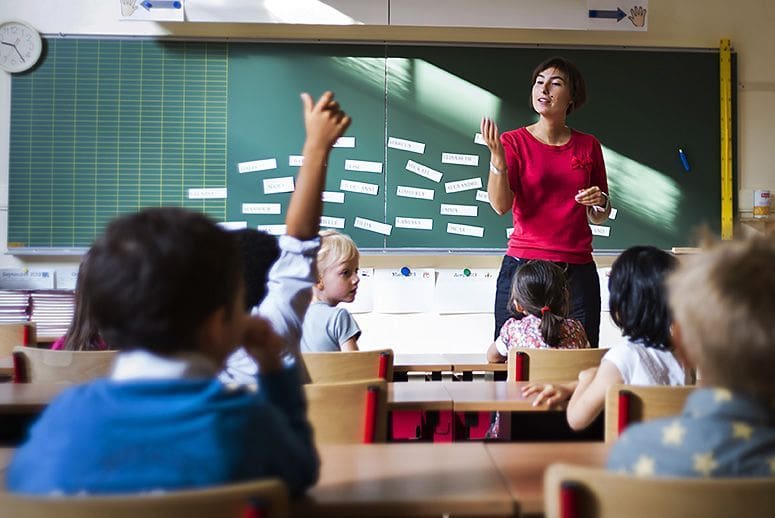 Nearly 2,000 maths and science teachers are calling upon the Education Ministry to help them avoid layoffs in September. The teachers were hired in 2018 under a special project by the Office of the Basic Education Commission to improve maths and science teaching standards in Thailand. Now 1,964 teachers may face unemployment if action is not taken.
The OBEC had planned to cut funding to this project, essentially rendering the positions redundant and leaving a few thousand teachers unemployed. After recently being briefed on the plan, these nearly 2,000 teachers filed a petition with the Education Minister today asking for action to avoid the coming layoffs. The president of the People's Sector Network Against Corruption rallied on their behalf, joining the teacher group's representatives in filing the petition.
The president of the PSNAC and the group of teachers argued that the layoffs resulting from defunding the program would be detrimental to the quality of education students will receive in Thailand. They also mentioned that many schools would experience a lack of available and qualified teachers.
Facing layoffs of the 1,964 teachers at stake and only a few months to reach a resolution, the teacher group submitted the petition along with several proposals to try to resolve the issue. They requested that the OBEC put off the plan to hire new maths and science teachers until after Thailand recovers from the Covid-19 pandemic.
The teachers also asked the OBEC to simply reconsider and withdraw the planned layoffs for the teachers in light of the current economic crisis caused by the Coronavirus. Finally, they proposed an extension of the current education program so instead of an end date this September, it would be continued until September 2023.
Education Minister Treenuch Thienthong was reported to have received the petition against the teachers' layoffs and pledged to request that the OBEC revisits and revises its decision.
SOURCE: Bangkok Post
Want more from the Thaiger family?
📱 Download our app on Android or iOS for instant updates on your mobile
📧 Subscribe to our daily email newsletter
👍 Like/Follow us on Facebook
🔔 Subscribe to or Join our YouTube channel for daily video updates
Thailand's government schools may see another delay in reopening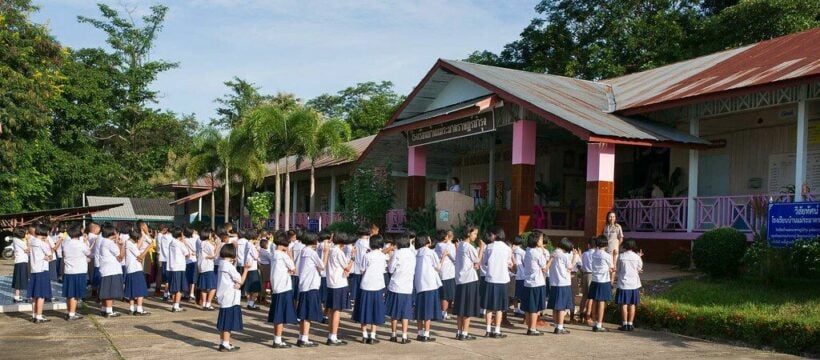 Thailand's government schools may see another delay in reopening if Covid-19 infections continue to surge. The Office of the Basic Education Commission says the date could be pushed back to June 1 for the new school term. As of now, the reopening is tentatively set for May 17.
The reopening date was set before Thailand's 3rd outbreak swept the nation, seeing more than 2,000 new Covid infections on a daily basis. Now, the Ministry of Education is closely monitoring the situation to determine whether to push the date back for reopening. Just recently, the Ministry held a meeting to discuss the reopening date, along with updates on containment measures such as partial lockdowns and bans on some domestic travelling.
Schools that feature large class sizes and training establishments have been suspended until further notice, with the Ministry taking note. As it is well-known that many Thai government schools feature large class sizes, the idea of these classes potentially spreading the virus is of concern. If the reopening of the new school term is delayed to June 1, admissions to Prathom 1 (Grade 1) and the entrance exams of Mathayom 1 (Grade 7) and Mathayom 4 (Grade 10) would be deferred as well.
Last week, the drawing of lots for the admission of Prathom 1 students had been rescheduled for May 2 with the registration of new students set for May 4. For Mathayom 1 students, applications will be accepted between April 24-28 and the admission exams will be held on May 6 with exam results to be announced on May 8.
For Mathayom 4, applications are also to be submitted between April 24-28, with the admission exam being set for May 9 with results announced on May 12. Schools for the disabled have set application submissions for April 24-30 and enrollment for May 15.
With news of some provinces going into partial lockdowns, the delay in reopening would take into consideration the inability for many families to travel to other provinces for entrance exams.
SOURCE: Bangkok Post
Want more from the Thaiger family?
📱 Download our app on Android or iOS for instant updates on your mobile
📧 Subscribe to our daily email newsletter
👍 Like/Follow us on Facebook
🔔 Subscribe to or Join our YouTube channel for daily video updates
Phuket student protests and is flunked as "not loyal to the nation"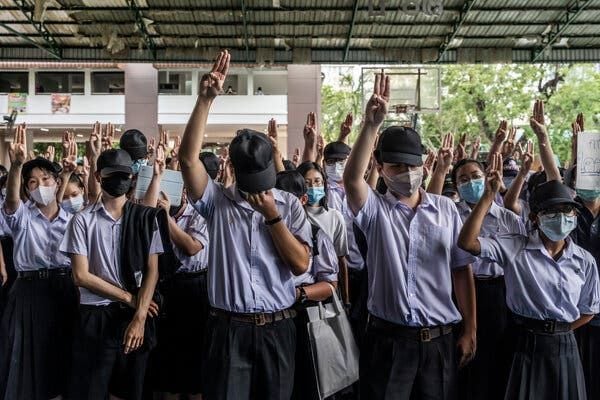 After participating in protests for student's rights, a Phuket student was barred from graduating 9th grade, moving from middle school to high school, charged with being "not loyal to the nation, institution of the monarchy". The student had advocated against mandatory uniforms and for student's liberties. He told reporters that the school started paying attention to his actions last year when he participated in rallies in solidarity with students across Thailand. The school's student affairs office received a copy of posts he made on social media encouraging others to join the cause. The school ordered a stop to his political actions, but he and his friends disregarded warnings and violated school rules when they handed out white ribbons to classmates. They received a warning from the student affairs office.
Student protests have increased after pro-democracy demonstrations surged in July last year, empowering many Thai people to speak out against injustices, including students' rights and liberties. People from schools across the nation have been banding together in solidarity to bring their issues to public light.
On graduation day, all the students were promoted into high school, except for the one student protestor, says the Bad Student protest group. The theme of the day focused on dedication to the monarchy, country and religion, and specifically how students should be obedient. The student said he has received support from friends, but his parents remain neutral and his teachers have been completely silent on the matter. He is frustrated that he was punished for his right to express himself. He plans on testing with incoming students to re-enrol in the same school, and if he is not accepted because of the disloyalty charge, he will pursue legal ramifications, suing the school for blocking his right to an education over the student's protests.
The student believes he needs to speak out to prevent school administrators from imposing on more students' rights. He advocates for diversity in schools and ending prejudices, with increased liberties and freedoms for students.
"Schools must teach children to be able to think by themselves, not force children to think like them. Schools should create opportunities for students to express their ideas more freely."
SOURCE: Prachatai
Want more from the Thaiger family?
📱 Download our app on Android or iOS for instant updates on your mobile
📧 Subscribe to our daily email newsletter
👍 Like/Follow us on Facebook
🔔 Subscribe to or Join our YouTube channel for daily video updates