Tourism Authority of Thailand clarifies "self quarantine" situation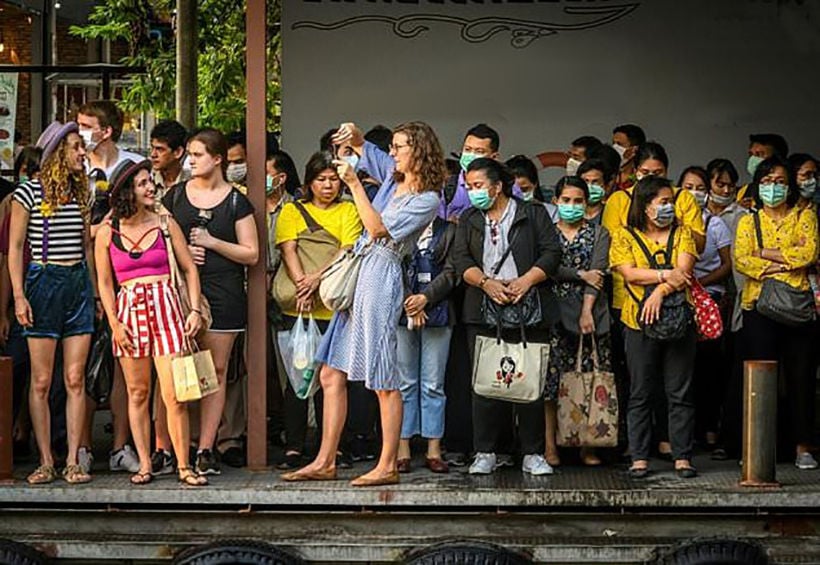 The Tourism Authority of Thailand has posted a notice to clarify the "self-quarantine requirements" of all visitors coming to Thailand from "risk area" countries, relating to the Covid-19 coronavirus outbreak.
The clarification comes after two days of confusing announcements coming out of the Thai Public Health Department. On Tuesday night a document was released on the Thai Public Health Minister's Facebook page, and then shared and written up on Thai news outlets, only for the entire Facebook page to disappear hours later.
Updates from the Department of Disease Control can be read HERE.
The TAT have release this information in the hope of clarifying the Minister's earlier announcements…
"Currently, Thailand does not recommend any travel or trade restrictions against China or other affected areas."
"Also to date, the Thai government has not made any official announcement regarding self-quarantine for travellers from affected areas."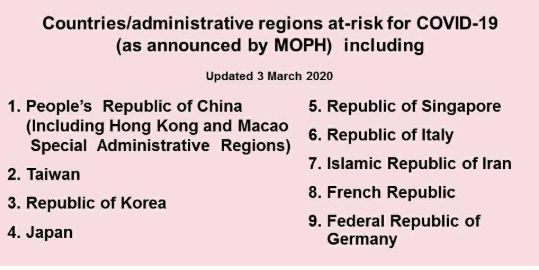 The Department of Disease Control says they've ramped up disease surveillance protocol for visitor arrivals "at 46 point of entries including airports, sea ports and ground ports, aimed at safeguarding the public health for both Thais and foreign visitors".
The TAT provided a list of recommendations for tourists…
• Tourists are advised to "travel safely" by practising frequent hand hygiene measures (washing with soap or using alcohol-based gel).
• Kindly comply with the primary fever screening at attractions. Travellers showing any signs of the COVID-19 symptoms (fever, coughing, sore throat, runny nose and panting) are subject to further medical evaluation and treatment.
• Kindly wear a hygienic mask while travelling, avoid close contact with anyone with cold or flu-like symptoms, and avoid visiting crowded places.
• If feeling sick, do seek medical care as soon as possible and inform the healthcare worker about the details of your travel history.
The latest media release from the Department of Disease Control reads…
• The coronavirus disease 2019 (COVID-19) outbreak which was first reported in Wuhan, China spread across the regions of China. There have been confirmed cases in many countries outside of mainland China.
• Currently, people are recommended to avoid visiting mainland China in accordance with China's announcement on 24 January 2020 halting all departing flights from Wuhan. The effective date of the announcement was extended to 31 March 2020.
• The Ministry of Public Health, Thailand recommended Thai people who arrive from affected areas and develop symptoms including coughing, sneezing, panting or runny nose within 14 days of return to seek medical care at the hospital immediately and inform the health care provider regarding the history of recent travel to China.
The update from the Department of Disease Control was released on March 4.
Keep in contact with The Thaiger by following our
Facebook page
.
Some southern provinces stop interprovincial public transport
Thailand's Department of Land Transport announced today that four southern provinces – Pattani, Yala, Narathiwat and Phuket – are closed to all public transport, except essential goods vehicles, medical and government vehicles, after witnessing an increasing number of Covid-19 coronavirus patients. Director-general Jirut Wisanjit made the announcement and the closures began today (Monday, March 30) to help prevent the virus from spreading.
"All modes of public transport are now cancelled and passengers must contact relevant agencies to get a refund."
So no public transport, at all, can travel in or out of those four southern provinces.
The measure follows Phuket Governor Phakkhaphong Thawiphat's announcement yesterday that all modes of transport except air would be halted until April 30 in order to prevent the spread of Covid-19. Air travel will also be halted on April 10.
Meanwhile, the Department of Airports has suspended services at Narathiwat Airport due to the pandemic, according its director-general Tawee Gasisam-ang.
In response to the provincial governor closing some locations, the airport shut its doors from yesterday and will remain closed "until the virus situation is resolved."
Passengers who have booked Thai AirAsia or Thai Smile tickets have the following options :
Thai AirAsia
• Change to another domestic route and schedule travel within October 31 with no service charge;
• Register under Big ID for a new booking with the flight being in the next 365 days;
• Refund tickets via www.airasia.com (though according to the airline you might not receive a full refund).
Thai Smile
• Full refund HERE
• Change your route or schedule another flight without a fee.
In another development Deputy PM Wissanu Krea-ngam said today that Thailand Post will deliver 2.3 million face masks across the country, starting this evening.
He says that the 11 manufacturers nationwide can now produce 2.3 million masks a day. Of that total, 1.3 million will be given to the Public Health Ministry for healthcare workers while the Interior Ministry will take the balance of 1 million for distribution to village health volunteers and officials providing services to the public.
The distribution of masks will gradually expand to cover the general public, while exports will be banned without permission.
Wissanu added that the Finance Ministry is working out a plan to lower import taxes on medical equipment, after cutting the import tax on masks to zero. He denied a report that the government had prepared a plane to repatriate Thais stranded in Italy.
SOURCES: The Nation | The Nation | The Nation
Keep in contact with The Thaiger by following our
Facebook page
.
Coronavirus spreads to Lamphun province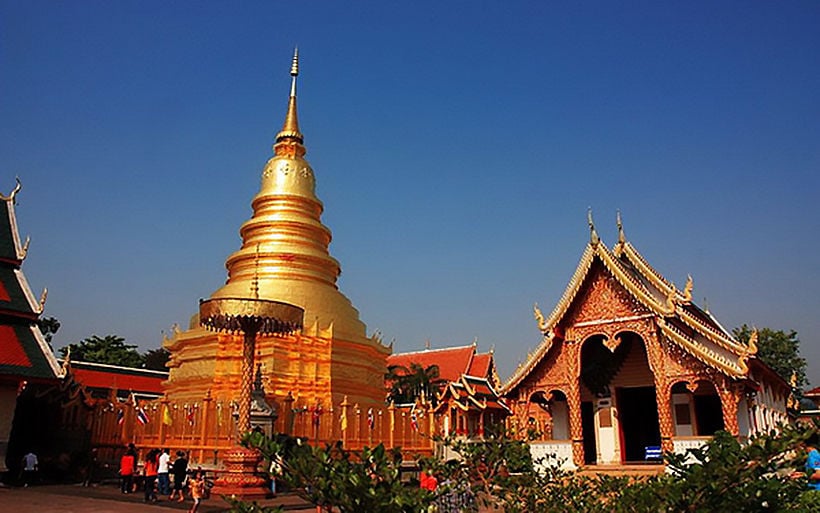 The northern province of Lamphun, near Chiang Mai, has reported its first 2 Covid-19 coronavirus cases. Provincial Governor Pongrat Piromrat made the announcement yesterday.
A 39 year old man is the first case. He returned from abroad on March 19 and began home quarantine from March 20 until today, when he tested positive and was transferred to a local hospital. Because he self-isolated, he has not been in close contact with many people, and the few he was close to are now under investigation.
The second case is a 30 year old man who is known to have visited entertainment venues. He was on home-quarantine beginning March 17 before testing positive.
"His fever is low and his symptoms are not severe. Those in close contact with him are now being tested for infection."
SOURCE: The Nation
Keep in contact with The Thaiger by following our
Facebook page
.
27 Bangkok police officers confirmed with Covid-19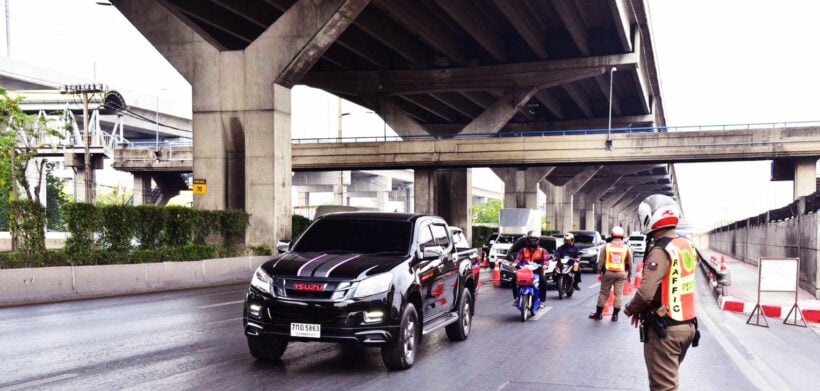 Not only do medical staff take much of the risks, but police offers are also staffing the front lines in battling the Covid-19 pandemic. Today, Bangkok Police Chief Lieutenant General Pakkapong says…
"As many as 27 Police offer in Bangkok have now been confirmed as positive with the Covid-19 and 326 others are in quarantine awaiting their results."
The infected officers fall into two groups…
Those who recently returned from a work tour in Spain.
Those who visited two major transmission sites — the Lumpinee boxing arena and the Thong Lor entertainment complex.
"One of the infected officers is the deputy traffic police chief of Taling Chan police station and people close to him have already been quarantined."
The Public Health Ministry says they're investigating how he ended up with the virus, but Pol Lt Gen Pakkapong insisted the deputy traffic chief had not contracted the disease from a Covid-19 screening point.
SOURCE: Bangkok Post
Keep in contact with The Thaiger by following our
Facebook page
.