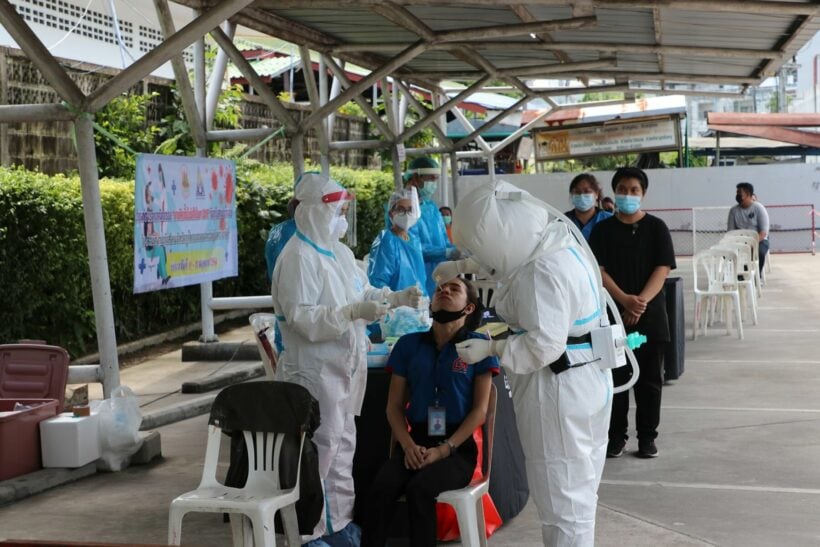 Thailand is preparing for a potential outbreak of the Omicron Covid-19 variant, with plans to revive the home isolation programme. Dr Somsak Akksilp from the Public Health Ministry's Medical Services Department says home isolation can be used for most infected people, along with community isolation facilities in Bangkok.
According to a Thai PBS World report, Somsak is confident that home or community isolation will suffice in most cases, citing reports from other countries that the strain is less life-threatening than the Delta strain. He says in most cases, symptoms are similar to those of an upper respiratory tract infection and include fever, sore throat, and dry cough. Some patients have experienced mild lung infection but showed improvement after 3 days of receiving Favipiravir anti-viral medication. Somsak adds that there are around 11,000 hospital beds available for patients who experience more serious lung infections.
Officials are expecting cases of the highly-contagious Omicron variant to increase, in line with developments around the world. However, Dr Kiattibhoom Vongrachit from the Public Health Ministry has urged people not to panic. He says the public can trust the Thai healthcare system, given its success at containing the more dangerous Delta variant at a time when just 20% of the county was vaccinated. Kiattibhoom adds that cooperation from the public remains essential when it comes to preventing the spread of the virus.
At the time of writing, Thailand has 514 confirmed or suspected cases of the Omicron variant, with infections now reported in 14 provinces. Kiattibhoom echoes Somsak's statement that the country's hospitals have enough beds to accommodate a mass outbreak and if necessary, the number of beds around the country can be increased to 200,000, as happened during the Delta outbreak.
According to the Thai PBS World report, Kiattibhoom says the Health Ministry has 15 million tablets of Favipiravir in stock, enough for 2 months. Meanwhile, the Government Pharmaceutical Organisation can produce 30 million pills within a month.
For more information on Covid-19 Insurance, CLICK HERE.
SOURCE: Thai PBS World