Thailand increasingly blaming caucasians for coronavirus crisis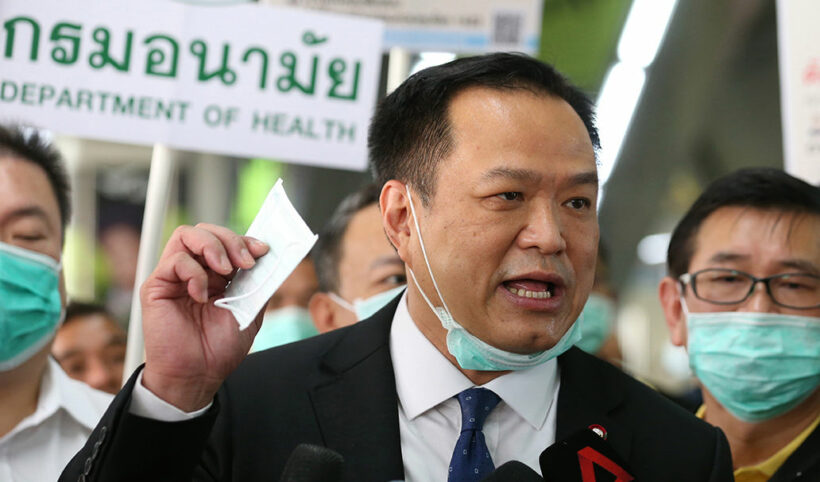 As the global epicentre of the Covid-19 coronavirus pandemic shifts from China to Europe, racism is not far behind, least of all here in the virus-hit kingdom of Thailand.
With new restrictions on inbound travellers now in place, including mandatory health certificates and proof of health insurance, caucasians (white skinned westerners aka. 'farang') are increasingly being blamed for the country's growing outbreak.
The total confirmed cases reached 721 today as 122 new cases were announced, a drop from yesterday's record 188. Thailand has so far reported only one Covid-19 related death.
Health Minister Anutin Charnvirakul has publicly blamed "dirty" Caucasian tourists for spreading the virus. His xenophobic comments have been shared with a level of local online approval.
"90% of Thais are wearing masks. However, none of the Caucasians are wearing masks. This is the reason our country is being infected. We should be more careful of the Caucasians than Asians."
"Right now, it's winter in Europe, and with the coronavirus outbreak, they have all fled the cold and the virus to come into warm Thailand. Many of them are dirty and do not shower," the minister tweeted in Thai at the start of the month.
The tweet was deleted hours later, after it was widely condemned. It was not immediately clear where Anutin, a construction tycoon rather than medical professional, got his 90% statistic for mask-wearing Thais.
The Health Ministry later said that while the Twitter account in question did indeed belong to Anutin, his staff sometimes post tweets on his behalf. Anutin himself, who is often questioned about his prime ministerial ambitions, has not publicly apologised for the tweet.
On February 7, Anutin, whose family runs the Sino-Thai Construction company, said on-camera during a Health Ministry media event in Bangkok (while clearly not wearing a mask)…
"Those damn Caucasian tourists, that is something the embassies should be notified of, and the public as well, that they are not wearing medical face masks. They need to be kicked out of Thailand!"
Such racist remarks risk hitting the nation's already devastated tourism industry, which accounts for as much as 14-18% of GDP and has previously relied heavily on high-spending Western travellers.
Officials have provided conflicting, overlapping and often contradictory information regarding travel restrictions, especially over key issues like whether they have or haven't been imposed on certain countries. While health authorities say most of the new cases have been local transmissions among Thais who recently travelled to heavily infected countries, including Italy, Japan and South Korea, westerners are nonetheless bearing much of the blame.
A March 15 The Thaiger wrote and editorial criticising Anutin for his racist taunts to westerners.
Tourists and expats have expressed fear that the health minister's anti-Western messages could spark racist attacks against them in the street.
The sudden rise of anti-Caucasian racism follows an earlier surge of anti-China sentiment when the virus first appeared in Thailand in January. Then, Thai officials tried to repress, rather than stoke the xenophobia.
In Chiang Mai, police told a Thai restaurant owner in February to remove a sign in front of her eatery which said in English: "We apologise we are not accepting CHINESE customers. Thank you."
The Thaiger recommends wearing a face mask in public whilst in Thailand as a public assurance for Thais and an acknowledgment of their preference to wear a face mask, whether of medical value or not, at this time.
SOURCE: The Asian Times
Keep in contact with The Thaiger by following our
Facebook page
.
BIG arrest on price gouging of Covid-19 safety gear and fake test kits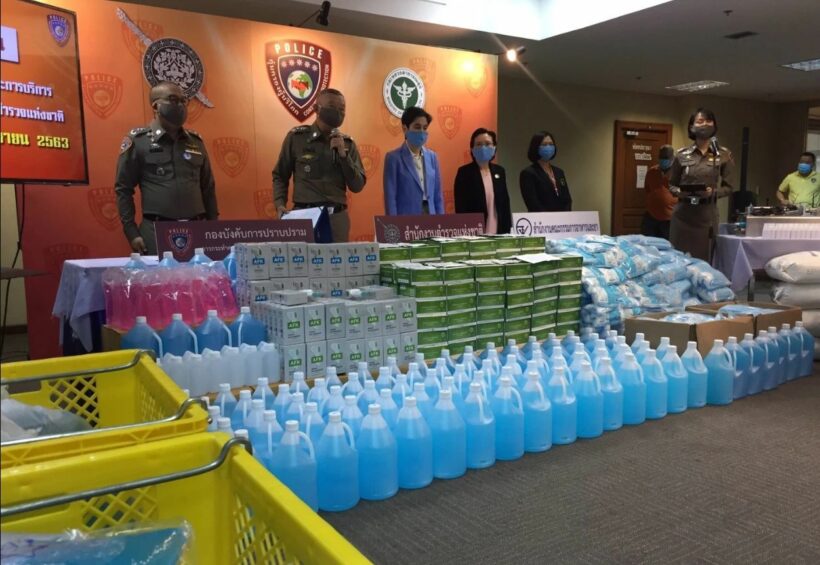 2 Chinese men identified as Chen Lei and Wein Pinpin have been arrested inside a home in Pra Khanong district, Bangkok, after officials received a tip-off that fake Covid-19 test kits were being smuggled into the country. 45,000 fake Covid-19 test kits, 350,000 medical masks, and 1,200 infrared thermometers were seized. The evidence was valued at 33,750,000 baht.
These items were being sold without permission at a extortionate prices in Bangkok area and nearby districts.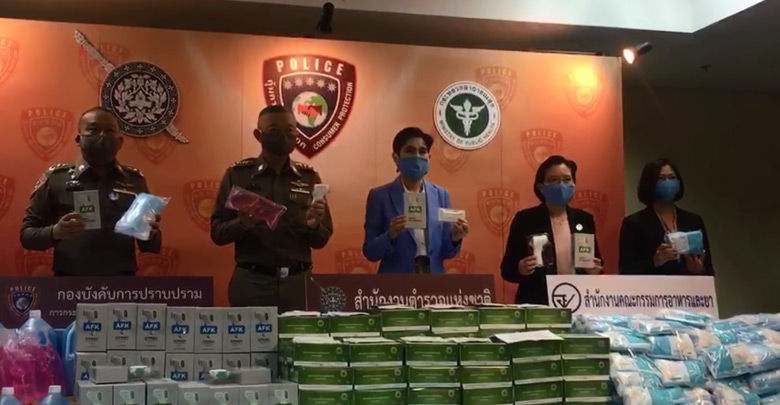 The Food and Drug Administration will be investigating to find out where the fake Covid-19 test kits were made, and who else is involved in importing them into the country.
Police and officials from the Consumer Protection Police Division and officials from the Food and Drug Administration have reported that a large pile of evidence is piling up as the crisis unfolds, including…
45,000 fake Covid-19 test kits, 350,000 medical masks, 1,200 infrared thermometers, 53,000 litres of alcohol, 7,896 bottles of fake hand sanitisers and 82,771 cosmetic items, valued around 50 million baht
The punishment for smuggling medical equipment is imprisonment of up to 1 year, and a fine not exceeding 100,000, or both.
All products claiming to be Covid-19 test kits online at the moment are all fake, according to the Thai FDA.
SOURCE: Thai Residents
Keep in contact with The Thaiger by following our
Facebook page
.
Koh Lanta restricts entry after 4 confirmed cases of Covid-19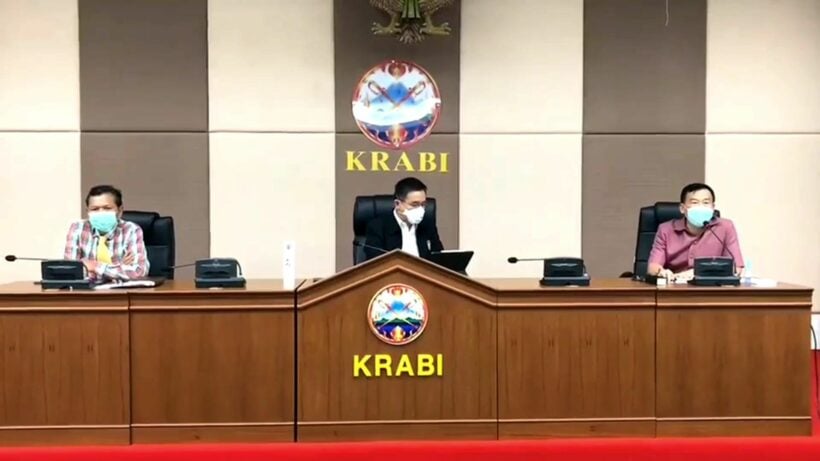 The beautiful Koh Lanta in Krabi province is to be shut down after 4 confirmed cases of Covid-19 infection were found on the island.
Today in an emergency meeting with the top executives of Krabi province, alongside 8 district sheriffs, Krabi's governor Kitibadee Prawit, says "further measures to prevent the spread of Covid-19 are being added as the 4 infected persons had been in contact with multiple people on the island. These contacts are being traced and tracked down by public health officials. "
Provincial authorities had to halt transportation between neighbouring districts. And announced in any case where local residents who need to move between districts must first get permission from their district chiefs.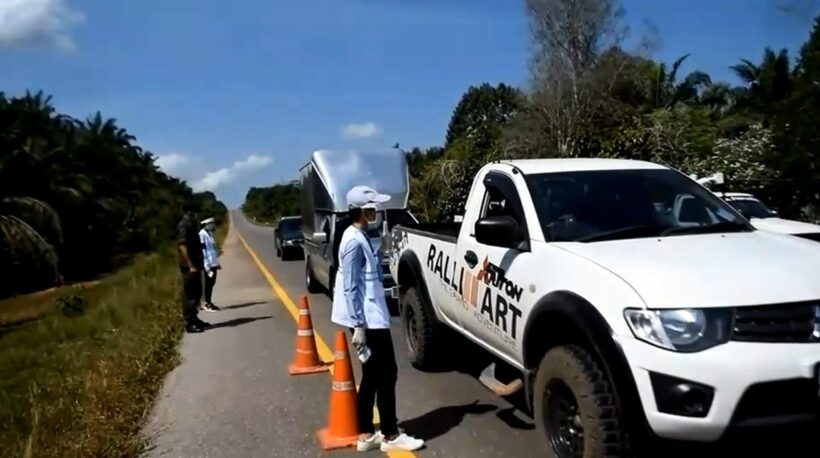 The lockdown of districts will last until April 24.
Meanwhile, from today to Friday officials will be investigating residents to identify the high risk personals affected by the 4 confirmed Covid-19 cases. Authorities in Krabi are also monitoring the Covid-19 situation closely in 227 locations, coordinating their efforts via the internet and the 'Zoom' video conferencing tool with neighbouring provinces.
SOURCE: The Nation
Keep in contact with The Thaiger by following our
Facebook page
.
Pattaya issues three month prison sentence to curfew violators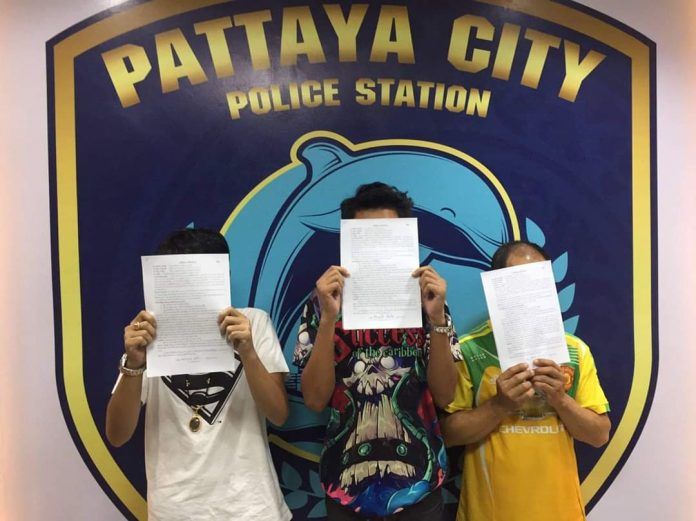 Three Thai men were caught in Pattaya yesterday evening violating the Emergency Decree curfew and sentenced to three months in prison. Pattaya City Police posted on their Thai social media channels and reminded its Thai and English audience not to go out between 10 pm and 4 am without a valid reason or face the consequences. After a rise in curfew violators, this harsh punishment might shake some fear into those who ignore the Emergency Decree.
Pattaya Police sentenced the three men today, whose names were not given to the media, to three months in prison without parole, effective immediately.
The Pattaya Police stated there will be no leniency for curfew violators in Pattaya.
SOURCE: The Pattaya News
Keep in contact with The Thaiger by following our
Facebook page
.