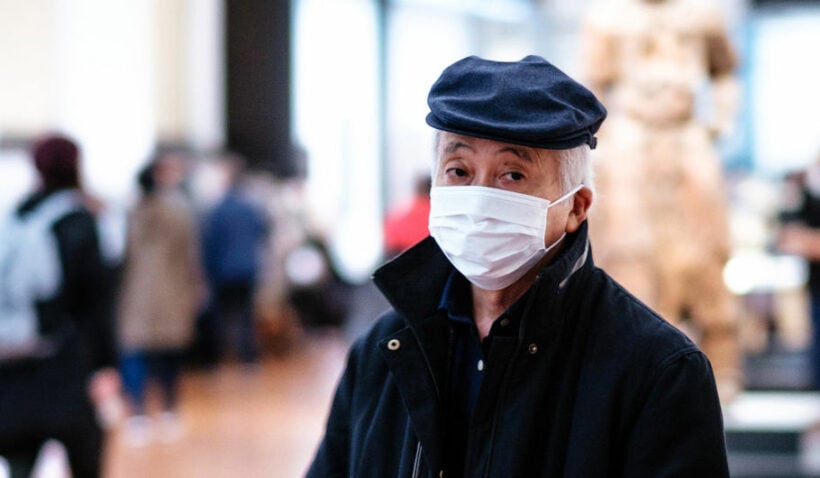 With the entire nation under a state of emergency and a nationwide curfew now in effect, many regions of Thailand are getting tough on those who don't wear masks in public as an additional public prevention in the spread of the Covid-19 coronavirus. The governor of Samut Sakhon, a large province on the coast southwest of Bangkok, today joined other provinces in ramping up regulations to contain the spread of the virus. Governor Weerasak Wijitsaengsri announced that from yesterday everyone must wear a surgical or cloth mask when outdoors until at least April 30.
Many people regularly traverse the province when travelling between the North and the South. Sanook reports that there has been a rapid rise in coronavirus cases there, prompting the new rules.
Violators face fines of up to 20,000 baht.
On Thursday the governor of Chanthaburi province in eastern Thailand, ordered all citizens in his province to wear face masks (sanitary or cloth) in public. People who don't will also face a maximum fine of 20,000 baht. The order went into effect yesterday and extends to at least April 30.
"People in the service sector especially must make sure they are wearing masks, and businesses and organisations have the right to refuse service to anyone not wearing a mask."
In addition all businesses must observe stringent social distancing rules for staff and customers alike.