PM Prayut to attend online session of the ASEAN council to discuss regional Covid-19 impact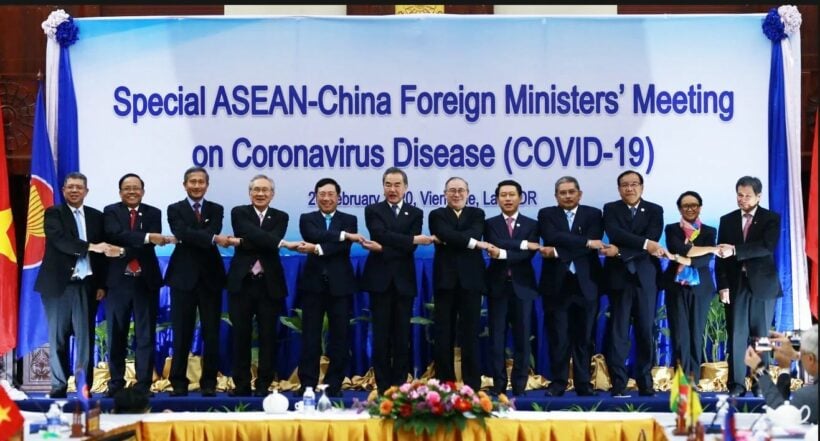 Yesterday the Thai Foreign Minister Don Pramudwinai announced that the ministers have agreed to work on 3 points that were proposed by a group working under the ASEAN Coordinating Council on Public Health emergencies. The guidelines are as follow…
A Covid-19 ASEAN Response Fund which will be used to purchase medical equipment and support research on treatment and vaccines
Providing assistance to ASEAN nationals living in the region as well as in other countries
Soften socioeconomic effects including coming up with an economic recovery plan once the pandemic ends
A follow up session on April 14 will have PM Prayut Chan-o-cha as the head speaker for Thailand of the ASEAN (+ 3 other countries) to launch more measures to protect ASEAN's 650 million population against the Covid-19 virus.
In the scheduled teleconference, authorities from China, South Korea and Japan (the +3 countries) will also be joining the 10 nation talks which are expected to culminate with the announcement of 2 declarations. According to the ASEAN coordinating committee, ASEAN, with a combined GDP of $2.8 trillion US$ (91.4 trillion baht), will propose funds aimed at increasing the capacity to contain the spread of the virus and agree to further work on plans to help ASEAN people to find ways to relieve the economic impact.
The Covid-19 agenda was proposed by China which wants ASEAN to hold a "special session" specifically touching on the pandemic situation. In an attempt to curb infections governments have restricted travel and imposed city lockdowns, which now affect nearly half of the world's population.
The one-day meeting is aimed at stepping up efforts to stop the pandemic besides the ongoing intensive measures against the virus in each country.
SOURCE: The Nation | Bangkok Post
Keep in contact with The Thaiger by following our
Facebook page
.
Never miss out on future posts by
following The Thaiger
.
Thai Health Minister accepts chairman role with WHO Regional Committee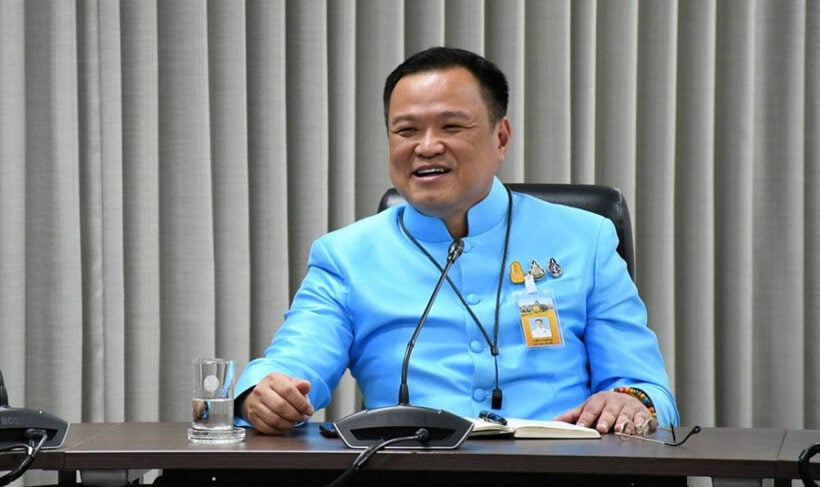 Thailand's Health Minister, Anutin Charnvirakul, has been appointed chair of the World Health Organisation's Regional Committee for Southeast Asia. The colourful and controversial minister made the announcement at a press conference yesterday afternoon. He says 14 countries put his name forward for the role, which has a fixed term of 1 year, partly due to Thailand's success in controlling the Covid-19 virus.
The committee is due to hold its first meeting today, where members are expected to discuss the Covid-19 situation in Southeast Asia and share tips and best practice ideas. Anutin says Southeast Asian nations are focused on the resumption of travel between their countries, adding that improving the Covid-19 situation across the region is critical in order to facilitate this.
Anutin is generally well-liked by the Thai public, although the same cannot be said for the country's foreign population, many of whom were riled by what they saw as xenophobic comments made by him in the early weeks of the Covid outbreak, describing some foreigners as "dirty farang" for not accepting free masks as they were being handed out at a PR event at Siam BTS station in Bangkok in May this year.
SOURCE: The Pattaya News
Keep in contact with The Thaiger by following our
Facebook page
.
Never miss out on future posts by
following The Thaiger
.
Thailand planning land and rail passageway, bypassing congested Strait of Malacca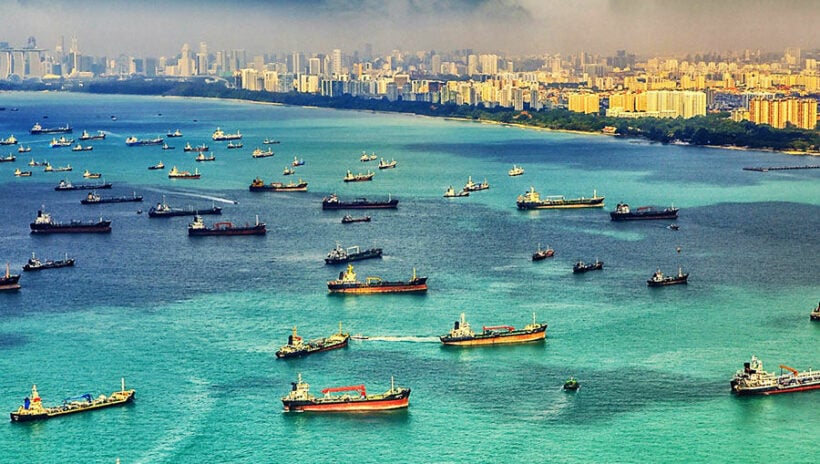 Thailand hopes to shorten shipping time by bypassing the busy Strait of Malacca with a 100 kilometre highway and railway passageway. Discussions are underway to construct 2 deep seaports on both sides of the country's southern coast, which would be linked via rail and highway.
The latest proposal replaces the Kra Canal plan, which was talked about for decades. That plan would have seen a canal crossing the skinniest point of the country, through the Isthmus of Kra just south of Phuket and Krabi, chopping around 1,200 kilometres off the shipping journey. However, it has now been dropped on environmental grounds.
The new project is expected to reduce shipping time by 2 days by bypassing the Strait of Malacca, which runs along Peninsular Malaysia's south-west coast, before curving east past Singapore. The passageway is notoriously congested, as well as being susceptible to piracy. According to a report in the South China Morning Post, incidents of piracy increased from 8 in 2018 to 30 last year.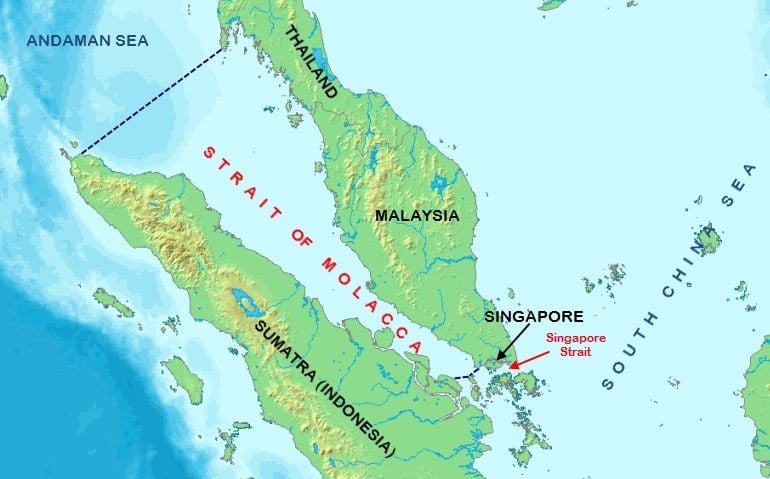 PHOTO: Encyclopedia of Earth
Currently, around a quarter of globally traded goods use the Strait of Malacca, with Thailand's Transport Minister, Saksiam Chidchob, saying an alternative route is now a necessity.
"The Strait has become quite congested. Using an alternative route through Thailand would cut shipping time by more than 2 days, which is very valuable for businesses."
The alternative route would see a 100 kilometre highway and rail passageway linking 2 seaports on either side of Thailand's southern coast. It's understood the government has set 75 million baht aside for a study into the building of the seaports, along with a further 90 million baht to look into the feasibility of highway and rail connections between the two.
If the project went ahead it would be a major blow to Singapore which has built its fortune on being the south east Asian shipping and trading hub at the turning point at the bottom of the Mallaca Strait.
SOURCE: South China Morning Post
Keep in contact with The Thaiger by following our
Facebook page
.
Never miss out on future posts by
following The Thaiger
.
UN decries "enforced disappearance", calls for an end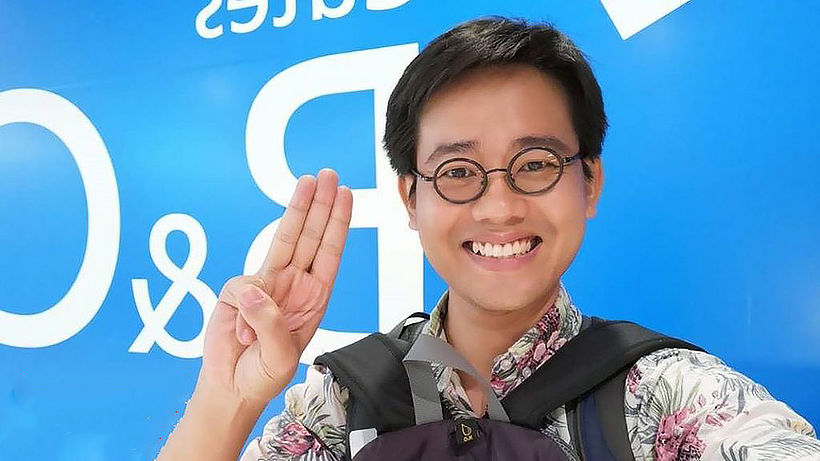 The United Nations is calling on all countries in Southeast Asia to criminalise state abductions and ratify the International Convention for the Protection of All Persons from Enforced Disappearance. The organisation's Human Rights Office says it's "profoundly concerned" over continuing reports of enforced disappearances, after Wanchalearm Satsaksit, an activist living in exile, was abducted in Phnom Penh on June 4, becoming at least the ninth Thai pro-democracy activist to disappear from a neighbouring country since the 2014 coup.
2 of those activists, Chatcharn Buppawan and Kraidej Luelert, were found dead last year in the Mekong River on the Lao border, disembowelled and stuffed with concrete. Wanchalearm is still missing and his fate is unknown. A UN statement said:
"The time has come to end these heinous crimes in Southeast Asia. Strong commitments are needed by states to achieve that goal through adopting domestic legislation that meets international norms and standards and by fully implementing the Convention, including establishing appropriate domestic institutional mechanisms to investigate allegations of disappearances."
Only 1 country in Southeast Asia, Cambodia, has ratified the International Convention, while 3 others, Indonesia, Thailand and Laos, are signatories but have not yet become party states.
The Working Group on Enforced or Involuntary Disappearances has documented at least 1,301 unsolved cases of enforced disappearance in Southeast Asia, nearly half from the Philippines. In the past 3 years, cases of enforced disappearances have been reported in Cambodia, Laos, Malaysia, the Philippines, Thailand and Vietnam. Indonesia is also dealing with a historical legacy of disappearances, including many committed in East Timor.
"Enforced disappearance is one of the worst possible human rights violations that can be committed, robbing families of the knowledge, often forever, of the fate of their loved ones. Families have the right to know and it is the responsibility of every government to urgently resolve these cases, to put in place mechanisms to prevent it from occurring, and to fulfil their obligations under international human rights law."
The UN says that in Southeast Asia, individuals are targetted for exercising their fundamental rights to freedom of expression, association and peaceful assembly. Victims have included human rights defenders, environmental and political activists, government critics, lawyers and journalists.
"Impunity for this horrific act must end. Timely and credible investigations must be undertaken, the perpetrators must be identified and brought to justice and families provided the right to reparation."
SOURCE: Nation Thailand
Keep in contact with The Thaiger by following our
Facebook page
.
Never miss out on future posts by
following The Thaiger
.