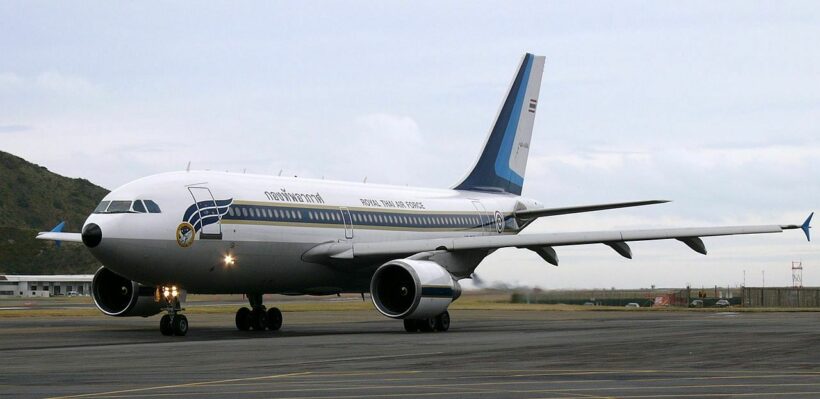 Their Majesties the King and Queen of Thailand are sending a gift of desperately needed oxygen supplies for Covid-19 patients to India today. The Royal Thai Air Force will deliver the oxygen along with care packages of aid and relief items donated by the Indian Institute of Technology Alumni Association, the India-Thai Chamber of Commerce, and the Indian Association of Thailand.
An Air Force source confirmed that either an A340 or C130 plane full of supplies was sent. The cargo to India includes 300 oxygen tanks, 200 oxygen regulator devices, and 70 oxygen generators among other medical equipment and humanitarian supplies. India's foreign minister sent thanks to Thailand for the humanitarian aid and pledged continued bilateral support between India and Thailand in a conversation with Thailand's Foreign Ministry.
On the trip home oxygen, officials in India are trying to send back pharmaceutical product and medicines that the Thai government had requested. The plane will also bring home Thai nationals requiring urgent treatment of their Covid-19 infections, and staff from the Thai Embassy in India. There are still about 1,000 Thai people remaining inside India, but the Thai Embassy says they are keeping a close eye and advise evacuation to Thailand if there is no compelling reason for them to remain in India.
Thailand joins the international effort to Aid the deepening Covid-19 crisis in India, with France and Germany also being reported to have sent oxygen generation plants and medical equipment to New Delhi.
Read about the current Covid-19 situation in countries around South and Southeast Asia: Cambodia, India, Indonesia, The Maldives, Nepal, Sri Lanka and Thailand.
SOURCE: Bangkok Post