Is it time for Thailand to restart its tourist industry? – SURVEY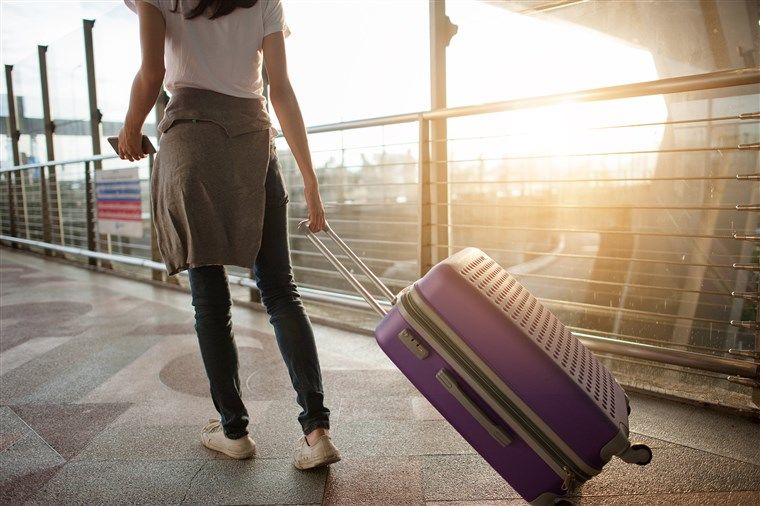 It's been 10 months since the first murmurings of a novel coronavirus emerged in China. Since then there's been an unprecedented effort to control or contain the disease by governments around the world – some more successful in their efforts than others.
Covid-19 has also had more words written about it, more conspiracy theories and more debate than any other disease in human history. 2020 will go down in history as the year of the Covid-19 pandemic. (What will it end up being called? The Great Pandemic? The 2020 Pandemic? The China Flu?… tell us your ideas in the 'comments' below)
The re-opening of Thailand's borders began back in July after a 3 month ban on international travel. But it's still a difficult process and remains impossible for many. Tim Newton shared an opinion, what's yours? Please complete the survey below too so we can share your views.
OPINION
"Just a year ago, you'd book a flight, book a hotel, and probably arrive at a Thai airport and get a visa-on-arrival stamp in your passport. A few hours later you were sitting on a beach sipping colourful drinks out of tall glasses.
The easy to organise and relatively simple trip to Thailand is now an impossibility for most people who still have the time or chance to travel. Covid-19 has changed everything and, with such an economic reliance on tourism, poses a critical threat to Thailand's chances of short to mid-term recovery.
At this stage it is a mind-numbing challenge to come to Thailand, unless you have very deep pockets, an urgent need, or fall into a smattering of categories currently allowed by the Thai government.
Even if all that applies to you, there is an almost endless number of hoops you will have to jump through to be approved for travel to Thailand right now.
At the moment the Thai government only recognises certain visa types to re-enter the country. But even if you are eligible in theory, there are limited entries of people allowed back into the country.
For example, the holders of Thailand Elite visas have been 'officially' able to re-enter the country since the start of August. But in practice, according to a source at Thailand Elite, not more than 50 people have actually successfully returned up to date.
Around the world, the information from Thai embassies is also difficult to pin down. Different officials, in different countries, provide conflicting information about the same visa products.
But the sticking point still seems to be the mandatory 14 day quarantine period at a state approved facility. This includes government approved hotels as well, but these hotel quarantines aren't cheap. And of course, you're cooped up in a room with little access to outside activities during that time.
Even the newly launched Special Tourist Visa is very special indeed. Applicants require plenty of cash and have to have the intention coming for at least 90 days.
But when you add the compulsory health insurance, only provided by Thai companies, doing all your bookings through the government's private travel company Thailand Long Stay, flying on specially chartered flights, etc etc, the costs start to stack up. And you haven't even bought a beer or had a massage at this stage!
The first attempts to bring in a batch of special tourism visa applicants, reportedly a plane load from Guangzhou, in southern China, has been a complete botch job and clearly will need a lot of refinement before it is taken up by a broader traveller base.
To call this 'tourism' is a misnomer. The dribble of high spenders, people prepared to fill out all the paperwork, and pay for the pleasure of coming to Thailand, will do nothing for Thailand's broader tourism industry. It certainly won't do much to re-open the 1000s of shuttered hotels. Tens of 1000s of other businesses, connected to the Thai tourism juggernaut, remain in tatters.
Even if you're a tourist, with the best intentions to visit 'safe' Thailand', officially free of Covid-19, what precisely are you going to do when you get here? If your intention is to head out on an island tour or hit the red light districts, you're probably going to be disappointed.
There are few tours running right now, the red light districts – at least in Phuket, Samui and Pattaya – are not very 'red', and many hotels, again in the popular tourist zones, remain shut. Ok there's still plenty to do and you'll probably be able to get some great bargains with eager hotels and taxi drivers. But the 'Thailand' you were probably expecting is not currently operating.
Some of the places you'd really like to visit may be inaccessible for now, or not even open.
At some stage, hopefully sooner rather than later, the Thai government will have to re-open its borders and find a way to 'manage' the Covid-19 situation rather than remain in a travel bubble of its own making. The longer the government doesn't re-open to something akin to general tourism, the harder it will be to re-boot the former Thai tourism powerhouse.
You would think with a compulsory wearing of face masks, some diligent respect for social distancing and constant reminders of good hygiene and hand washing, most of the risk factors for Covid-19, can be mitigated. Testing before travel and upon arrival also provides an extra level of defence. There are well established ways to avoid a virus beyond the blunt tool of simply closing borders."
(The opinions expressed in this article are those of the author and do not necessarily reflect those of The Thaiger Pte Ltd or DBVentures)

Loading ...
Keep in contact with Thaiger by following our Facebook page.
Never miss out on future posts by following Thaiger.
Hotel blog suggests Phuket should push ahead with July reopening despite Covid surge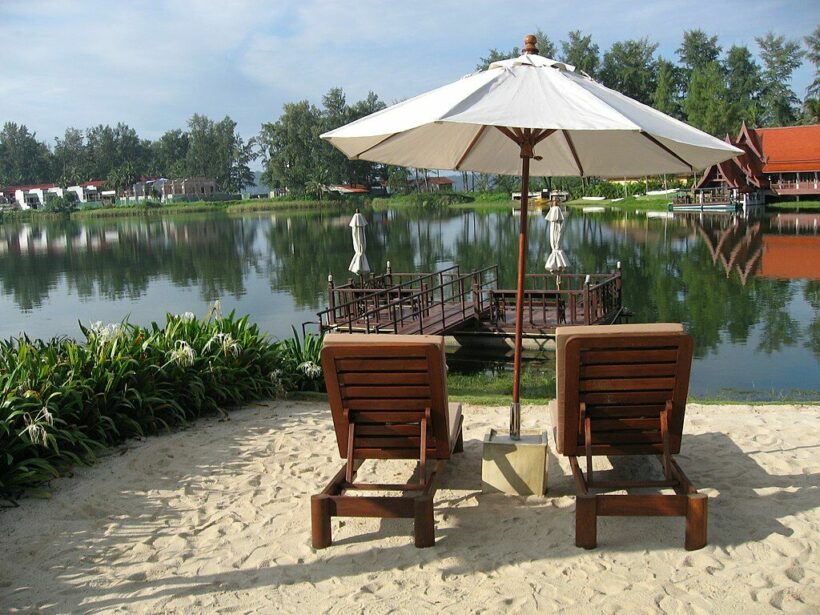 A hotel information blog is claiming that, despite growing Covid-19 numbers, Phuket should stick to its schedule in reopening to travellers without quarantine in July. That's only 2 and a half months away.
In an interview with the Director of Travel and Tourism Consulting at GlobalData, they stressed that while it is crucial to reign in the spread of Covid-19 and the B117 strain now manacing Thailand, the risk must not overshadow the need teo push forward with vaccinations and the march towards eliminating the quarantine by July in order to save the tourism industry and all those dependent on it.
"The Phuket pilot program is essential in creating a path towards economic recovery for Thailand, a country heavily dependent on tourism. More than 17% of Thailand's gross domestic product is attributed to tourism and the Covid-19 pandemic has lead to the worst economic free-fall in over 20 years"
The blog acknowledges the inherent risk and possible appearance of foolishness to prioritise the plans to reopen and carry on with the same rollout schedule. But they urge Thai authorities to consider that July 1 is still 2 and a half months away, leaving ample time to recover and make progress towards the approaching Phuket reopening. A vital aspect of the reopening plan lies in vaccinating over 70% of Phuket's provincial residents, a sizable task, but one that brings great benefit with or without the scheduled reopening.
"Pushing ahead to achieve this goal puts Phuket on track to welcome back tourists, perhaps in a "bio-bubble", and restart the economy. The economy is desperate with household debt growing, pushing the government to enact emergency decrees to provide relief. These households need the return of tourism and the influx of cash international tourists will bring."
The blog hopes that Thai authorities can balance the necessary Covid-19 safety measures in Phuket to protect the Thai population with the economic need to bring back tourism. They believe that with sufficient measures in place, vaccinated locals could welcome vaccinated international tourists back to Phuket reopening safely in July.
SOURCE: Hotel News Resource
Keep in contact with Thaiger by following our Facebook page.
Never miss out on future posts by following Thaiger.
Chon Buri adds 99 new Covid-19 infections today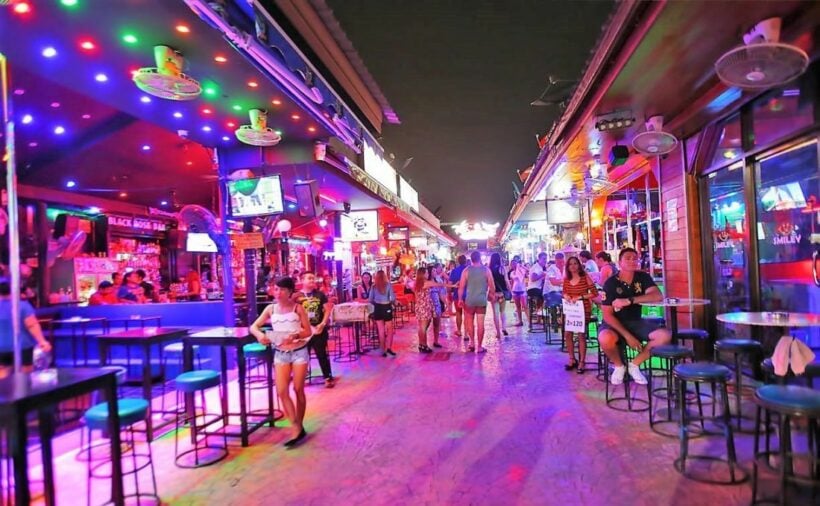 The Chon Buri Covid-19 cluster is spreading with the Chon Buri Provincial Public Health Office confirming 99 new cases today. The province, which contains Pattaya, seems to be following a growing infection trend. The Pattaya area saw 47 new cases, and Mueang Chon Buri had 41 cases, with other districts having less than 5 each. 2 people infected with Covid-19 were brought from outside Chon Buri for treatment locally. The new cases bring the total number of Covid-19 infections in the province up to 710 people.
While infections are on the rise, officials advise that the numbers are not showing a severe or exponential increase and are in line with daily averages. They say the growing numbers are more likely due to "diligent testing throughout the community", especially in nightlife venues and popular entertainment districts. 984 cautionary tests were administered today along with 342 people suspected to have been in close contact with Covid-19 infected people.
Within the new infections, 41 people are still being investigated to find the source of the virus, while 29 people were family members or close contacts of other infected people.
The sources of new infections are…
PATTAYA

3 infections at The Box 69 Pattaya
3 infections at Cetus Pattaya
3 infections at Garden 168
1 infection at Bone Pattaya
1 infection at Insomnia Pattaya

OTHER AREAS IN CHON BURI

5 infections at Flintstone's Pub in Meung Chon Buri, the source of 137 cases total.
4 infections at Infinity Siracha
3 infections at 2.7 Replay Bang Saen

FROM OUTSIDE CHON BURI

4 infections at Entertainment venues in Bangkok
SOURCE: The Pattaya News
Keep in contact with Thaiger by following our Facebook page.
Never miss out on future posts by following Thaiger.
Northern Thai provinces starting Covid restrictions as 3rd wave spreads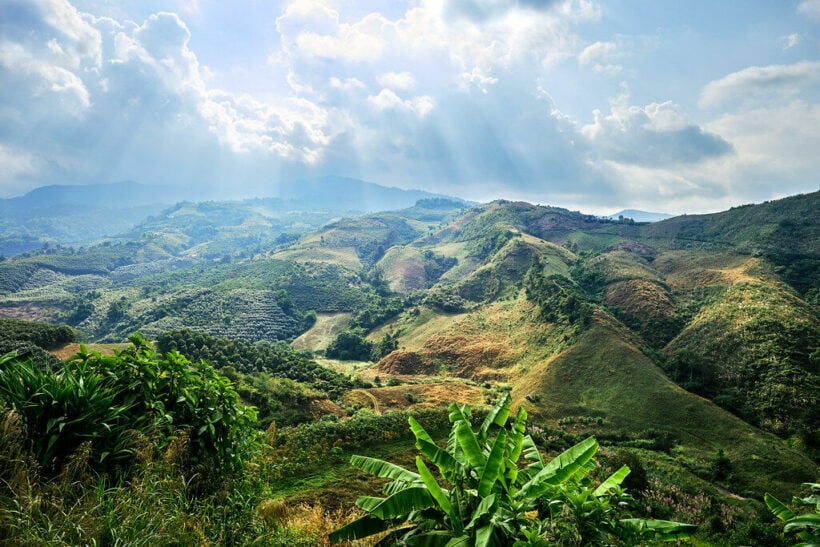 Thailand's northern provinces are starting to impose more self-quarantines or travel restrictions to combat the recent Covid-19 outbreak that has spread quickly throughout northern Thailand. Phichit and Lampang provinces are the latest in northern Thailand to impose a variety of covid-19 restrictions on people entering.
A Thailand Interior Ministry told Chiang Rai Times that the longer list emphasises the seriousness of the 3rd wave of the coronavirus. The new wave originated in nightlife venues in Bangkok and has spread to 74 out of Thailand's 77 provinces, as of yesterday. Health inspectors believe the new and more contagious UK strain of Covid-19, named B117, arrived in Thailand from Cambodia through migrants.
But as the CCSA has largely placed restrictions in the hands of each provincial government, many are confused about what guidelines they must follow upon entering certain provinces. Northern Thailand's Lampang province, for example, orders visitors from Bangkok, Nonthaburi, Pathum Thani, Samut Prakan, Nakhon Pathom and Chiang Mai to report immediately to local health authorities or officials, but it does not require them to undergo quarantine for 2 weeks if test results are negative.
Visitors are advised to check updated information at moicovid.com as the rules are different in each province. So far, 42 provinces have imposed self-quarantine. Phichit, Lampang and Ubon Ratchathani were the latest to join 39 other provinces imposing a variety of restrictions on people entering their provinces.
Visitors to the website posted multiple questions, mostly on whether they needed to be quarantined.
Provinces that impose self-quarantine or other requirements on travellers:
NORTH
Chiang Mai
Kamphaeng Phet
Lampang
Lamphun
Nan
Phayao
Phetchabun
Phichit
Phitsanulok
Phrae
Tak
Uttaradit
NORTHEAST
Amnat Charoen
Bung Kan
Buri Ram
Chaiyaphum
Khon Kaen
Maha Sarakham
Mukdahan
Nakhon Phanom
Nakhon Ratchasima
Nong Bua Lam Phu
Nong Khai
Sakon Nakhon
Ubon Ratchathani
Udon Thani
Yasothon
CENTAL AND EAST
Chai Nat
Lop Buri
Nakhon Sawan
Sa Kaeo
Saraburi
Sing Buri
Uthai Thani
SOUTH
Chumphon
Narathiwat
Pattani
Phangnga
Ranong
Satun
Songkhla
Trang
SOURCE: Chiang Rai Times
Keep in contact with Thaiger by following our Facebook page.
Never miss out on future posts by following Thaiger.