Facebook sues Bangkok man for 'cloaking' software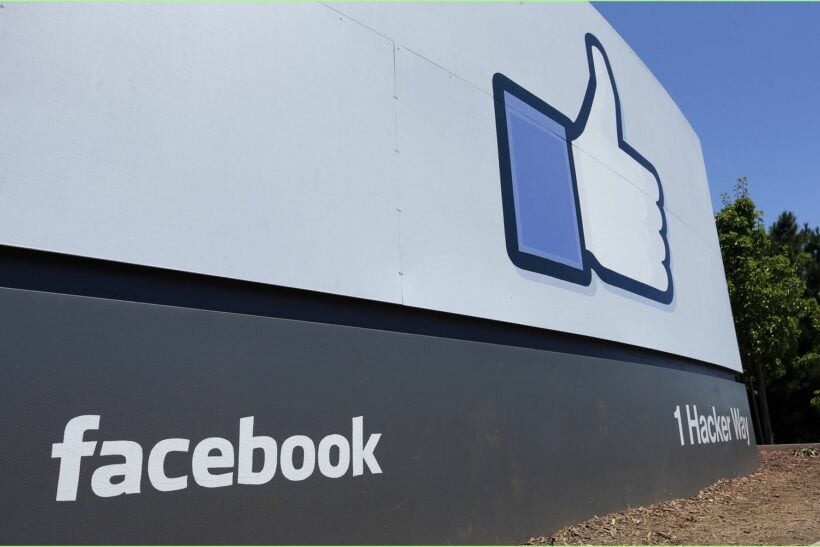 Facebook is suing a Bangkok resident for developing and marketing software that 'cheats' the social network's advertising review process to enable users to post dangerous ads to other users.
Facebook explained that Mr Basant Gajjar, an Indian-American software architect living in the Thai capital, developed a "cloaking" technique in software that hides the real content of advertisements, while showing the user something else, essentially tricking Facebook's review process from identifying inappropriate ads. His business, apparently thriving, is called 'LeadCloak'.
The lawsuit outlined how Gajjars cloaking software allowed links to ads promoting the sale of sensationalised diet pills, cryptocurrency scams, even fake news relating to the Covid-19 outbreak.
Facebook said in the lawsuit that 'cloaking' is a malicious technique that impairs ad review systems by concealing the nature of the website linked to an ad.
Gajjar's unregistered business LeadCloak has offered cloaking services and avoided discovery for well over four years since 2016, targeting firms including WordPress, Shopify, Alphabet Google, and Oath, according to Facebook.
"This suit will also further our efforts to identify Leadcloak's customers and take additional enforcement actions against them".
SOURCE: Reuters
Keep in contact with The Thaiger by following our
Facebook page
.
Covid task force orders strict hygiene measures for Bangkok construction sites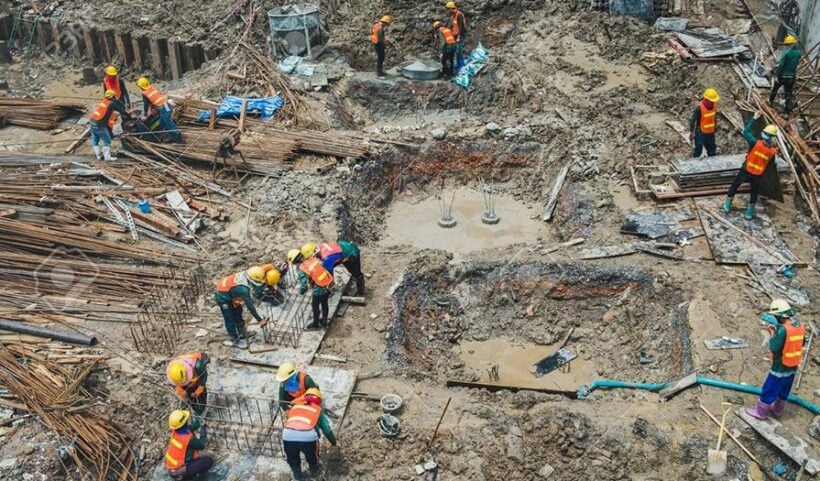 The Bangkok Metropolitan Authority has been ordered to implement tough hygiene and safety measures at construction sites in the capital, to prevent any resurgence of the Covid-19 virus. The Centre for Covid-19 Situation Administration says the city must take rigorous steps to mitigate the risk of workers contracting and spreading the virus.
A report in Nation Thailand says city officials are fully prepared to comply with the order, with BMA permanent secretary Silapasuay Raweesangsoon saying instructions on the strict hygiene protocols have already been communicated to all district offices.
"Since April, BMA has ordered all district offices to employ measures at construction sites to prevent the outbreak, which include screening of personnel before entering the area, providing alcohol gel and face masks, cleaning the areas after work, separating personal items and maintaining social distancing practice."
"To comply with the CCSA, the BMA has sent health officials to perform aggressive tests on construction workers that are at high-risk, like those who come from neighbouring countries or provinces."
Her statement comes as central Thailand prepares for the return of thousands of migrant workers from Myanmar in the coming month. The government has already said employers are responsible for quarantining their workers for the required 14 days, as well as providing them with masks and hand sanitiser, and carrying out regular health checks.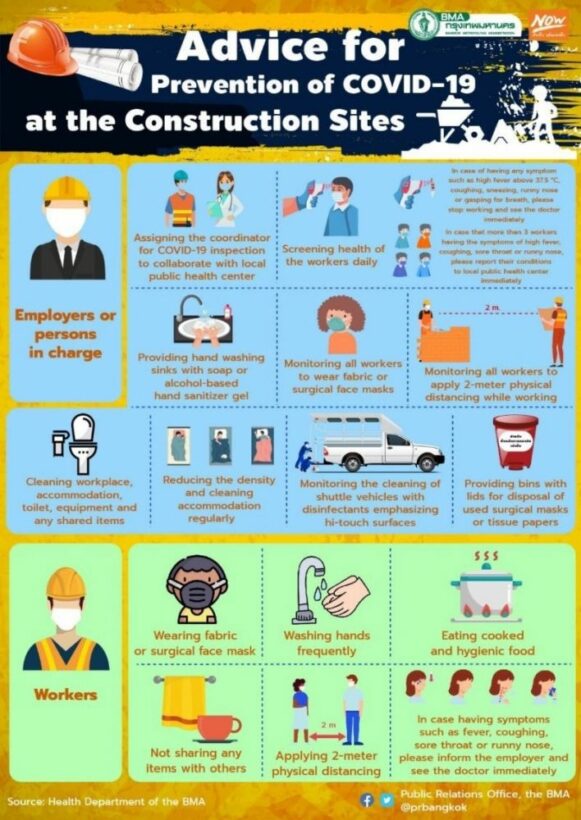 PHOTO: Nation Thailand
Silapasuay says thousands of construction workers in Bangkok have already been tested for the virus. Bosses at construction sites are also asked to check the health of their employees regularly, both at their workplace and their accommodation.
"We have already tested 49,728 workers, while we aim to increase this number further to ensure safety at all construction sites in Bangkok."
SOURCE: Nation Thailand
Keep in contact with The Thaiger by following our
Facebook page
.
Taxi driver attacked and stabbed after accident in Bangkok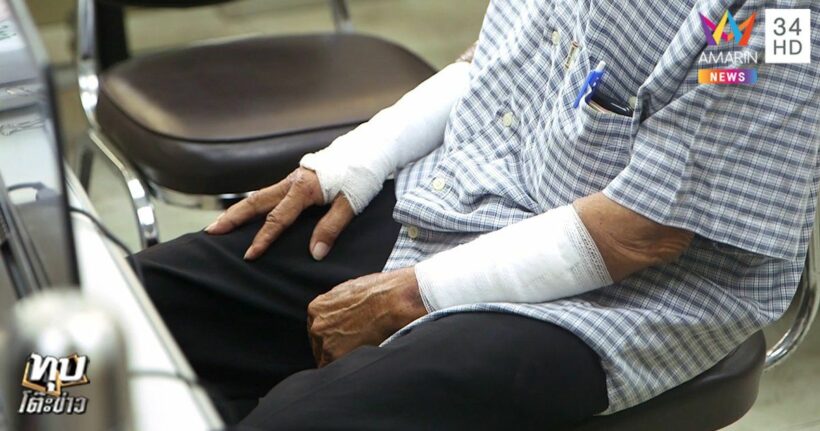 A motorbike driver attacked a taxi driver on Wednesday this week after an accident by taking off his helmet and repeatedly hitting the driver with it before stabbing him with a screwdriver.
A witness says the motorbike cut in front of the taxi on Phet Kasem Road, or Highway 4, in Bangkok, but the taxi couldn't stop in time and ran into the motorbike, Thai media reports. When the taxi driver stepped out to look at the damage, the motorbike driver took off his helmet and attacked him. Then he took out a screwdriver and stabbed the taxi driver. When people ran up to help, the motorbike driver hopped on his bike and drove off.
The witness took photos of the accident and shared it on Facebook. Yesterday, the motorbike driver turned himself into the Phet Kasem Police and was charged with reckless driving and causing physical and mental harm.
SOURCE: Thai Residents
Keep in contact with The Thaiger by following our
Facebook page
.
Transport Company interprovincial bus services to the South remain suspended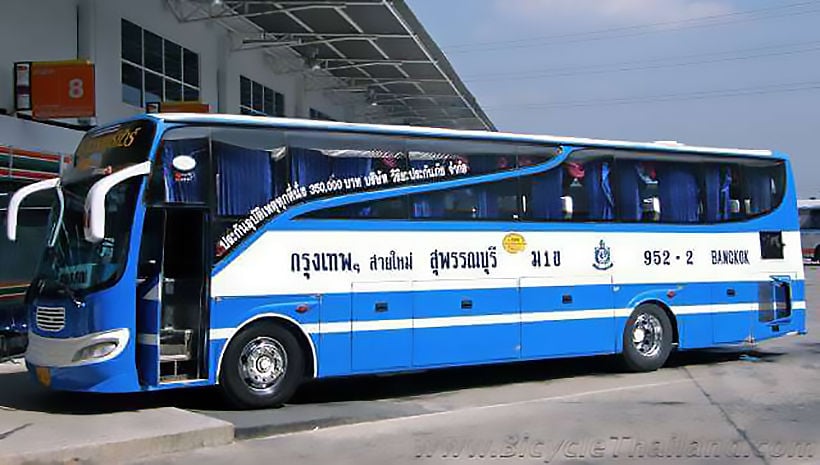 Transport Company, Thailand's interprovincial bus company, announced this week that it is continuing its suspension of all services to the southern provinces as the country will be under the state of emergency until June 30.
It did not say when services will resume. The company was expected to resume services from Bangkok to Koh Samui, Phuket and Trang from June 1.
The Cabinet decided on Tuesday to extend state of emergency in line with measures to control the spread of Covid-19.
Transport Company announced in April, when the national curfew came into force, that services on routes longer than 300 kilometres would remain halted nationwide until further notice.
Services on routes under 300km operated by minibuses are still allowed, from 5am-4pm, and parcel services can operate from 5am-8:30pm.
The decision is in line with the decision of the Centre for Covid-19 Situation Administration to maintain the night curfew, from 11pm-3am, and discourage travel between provinces to restrict the spread of the virus.
SOURCE: Nation Thailand
Keep in contact with The Thaiger by following our
Facebook page
.