Facebook sues Bangkok man for 'cloaking' software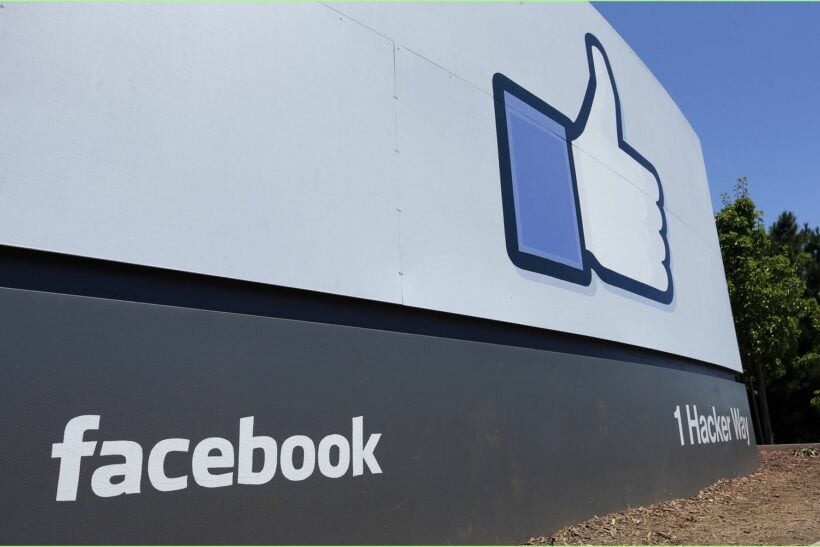 Facebook is suing a Bangkok resident for developing and marketing software that 'cheats' the social network's advertising review process to enable users to post dangerous ads to other users.
Facebook explained that Mr Basant Gajjar, an Indian-American software architect living in the Thai capital, developed a "cloaking" technique in software that hides the real content of advertisements, while showing the user something else, essentially tricking Facebook's review process from identifying inappropriate ads. His business, apparently thriving, is called 'LeadCloak'.
The lawsuit outlined how Gajjars cloaking software allowed links to ads promoting the sale of sensationalised diet pills, cryptocurrency scams, even fake news relating to the Covid-19 outbreak.
Facebook said in the lawsuit that 'cloaking' is a malicious technique that impairs ad review systems by concealing the nature of the website linked to an ad.
Gajjar's unregistered business LeadCloak has offered cloaking services and avoided discovery for well over four years since 2016, targeting firms including WordPress, Shopify, Alphabet Google, and Oath, according to Facebook.
"This suit will also further our efforts to identify Leadcloak's customers and take additional enforcement actions against them".
SOURCE: Reuters
Keep in contact with The Thaiger by following our Facebook page.
Never miss out on future posts by following The Thaiger.
Eating out until 11pm in Bangkok is waiting for approval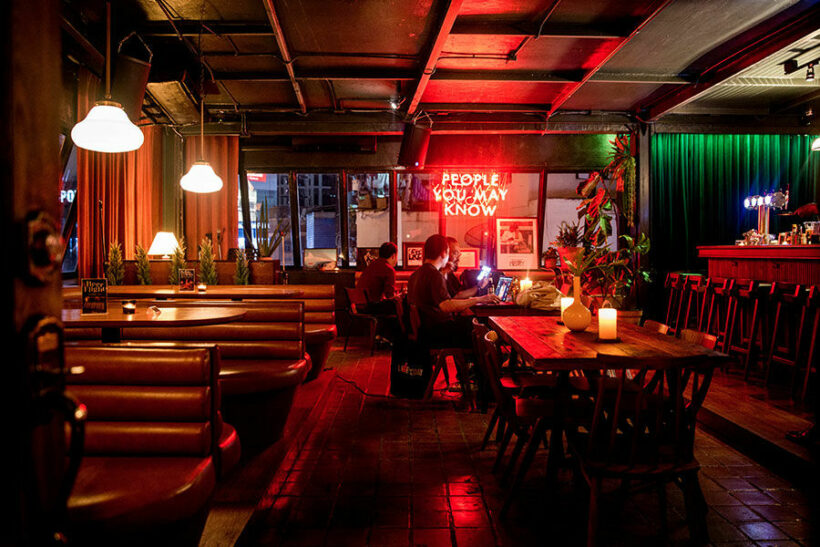 Bangkok restaurants may soon be allowed to stay open a little later. Health officials are considering easing up Covid-19 prevention measures by extending restaurant dine-in closing times to 11pm. If the proposal by the Thai Restaurant Association is given a green light, it may lead to the lifting ban of alcohol drinking.
After the order of shutting entertainment venues and banning alcohol sales in Bangkok, Samut Prakan, and Chonburi, the revenues in the alcohol beverage business plummeted. Under disease control measures, restaurants in Bangkok are ordered to stop dine-in services at 9pm and all alcohol sales are banned at restaurants to limit gatherings.
According to the president of the Thai Alcohol Business Association, the current ban on alcohol is estimated to cost about 90 billion baht in revenue. The lifting of the ban is then believed to stimulate the economy.
The Thai Chamber of Commerce says the Cabinet might review the proposal on closing hours tomorrow and act immediately to provide relief to restaurant operators as well as those in the alcohol beverage business.
SOURCE: Coconuts Bangkok
Keep in contact with The Thaiger by following our Facebook page.
Never miss out on future posts by following The Thaiger.
At least 19 Covid-19 cases linked to 2 parties, including celebrity's birthday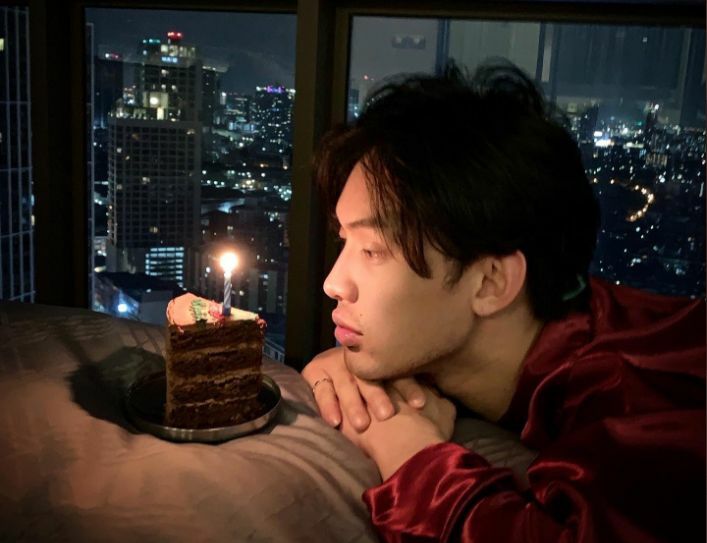 At least 19 Covid-19 cases are related to 2 parties – a 5-day New Years celebration in Chiang Mai and a birthday party in Bangkok for a famous TV and radio host Techin Ployphet, aka DJ Matoom, on January 9.
A senior police officer in Bangkok is the latest case possibly linked to the Bangkok "party cluster." The officer tested positive for Covid-19 after coming in contact with someone who attended the celebrity's birthday at the Vertigo restaurant and bar at the Banyan Tree Hotel.
After the party, the actor, as well as other attendees, later tested positive for Covid-19. DJ Matoom also attended a New Year's celebration in Chiang Mai from January 1 to 5, which is also linked to a number of cases.
Department of Disease Control director general Opas Karnkawinpong says a man who attended the Chiang Mai probably carried the virus to Bangkok and spread it at DJ Matoom's birthday party.
Since the police officer's positive test result, the Criminal Records Division at the Royal Thai Police headquarters is temporarily closed for cleaning after a senior police officer tested positive for Covid-19.
SOURCE: Bangkok Post
Keep in contact with The Thaiger by following our Facebook page.
Never miss out on future posts by following The Thaiger.
Police in Bangkok arrest 3 people for allegedly selling cannabis cookies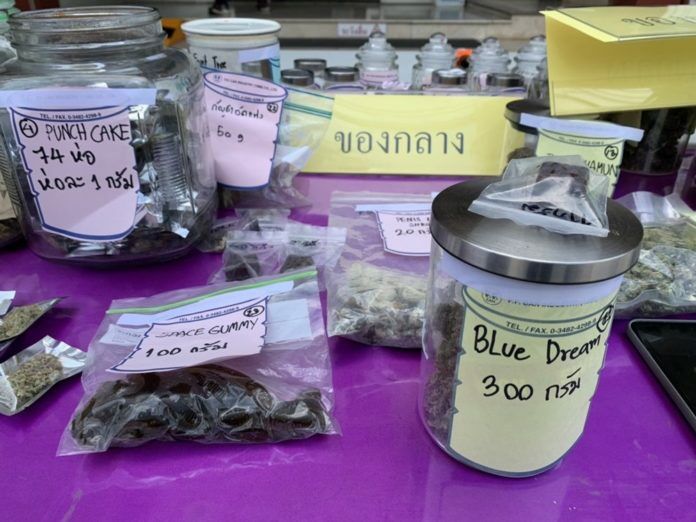 Police in Bangkok arrested 3 people for allegedly making cannabis cookies and selling them through the messaging application LINE under a chat group called "The Hippy Cookie." Police raided a condominium room in the Bang Na district and seized 13 "foreign types" of cannabis, 46 food products made with cannabis and 3 types of hallucinogenic mushrooms.
Using the LINE messaging app, the suspects allegedly sold cannabis and cannabis food products. The suspects allegedly sent the cannabis to buyers using a food delivery service.
An investigator joined the chat group and posed as a buyer, ordering 5 grams of cannabis for 3,500 baht. When the cannabis was sent through the food delivery service, police asked the driver to return the package to the suspects. Police say a suspect came down to receive the returned package. Investigators then searched the suspect's condominium room.
One of the female suspects allegedly told the police that she used to sell cookies (regular cookies), adding that she has an interest in cannabis. She then studied how to make cannabis cookies and contact cannabis suppliers in Thailand before starting the illegal business with her boyfriend and a friend. She allegedly told police she started the business a year ago and has more than 100 regular customers.
The suspects were charged with illegally processing and distributing narcotic drugs. Parts of the cannabis plant with high amounts of the psychoactive component tetrahydrocannabinol, such as the buds, are still classified in Thailand as a Category 5 narcotic.
SOURCE: Pattaya News
Keep in contact with The Thaiger by following our Facebook page.
Never miss out on future posts by following The Thaiger.