Bars and clubs can re-open soon, but with a list of 22 requirements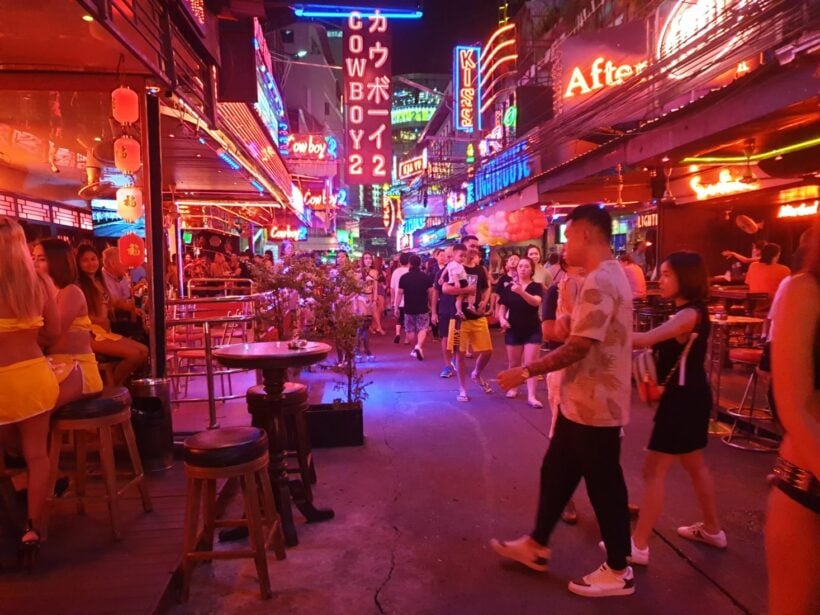 "Musicians and performers must wear face shields."
Well, there's some good news and there's some bad news if you're the owner of an entertainment venue in Thailand. You CAN re-open… soon. BUT, the CCSA has put together a list of 22 requirements you'll have to meet when you re-open your doors.
Not surprisingly the owners and representatives are unhappy about the long list of encumbrances on venues who will re-open under the new phase 5 guidelines. The list of rules is being submitted to the Centre for Covid-19 Situation Administration this Friday.
Of businesses left to re-open in Thailand, the entertainment industry includes pubs, karaoke outlets, massage parlours and other types of adult entertainment venues. Shuttered since March, the venues are eager to open in July.
Here's some of the main restrictions, among the long list…
• Restrict the number of customers
• Check body temperature of patrons and provide hand sanitiser
• Groups of people sitting together – maximum 5. They will have to sit 1 metre away from each other.
• At least 2 metres between tables, or install barriers
• No singing or dancing (that includes your club team song after the 9th beer)
• Drinks in glasses only, not bottles
• Staff must wear face masks AND face shields
• No 'gathering', 'shouting', or 'wandering'
• Musicians and performers must wear face shields (who wants to hear those silly lyrics anyway!?)
• No competitions or group activities, including pool and darts
• Ensure social distancing in smoking areas
• Ban 'product presenters' from sitting with guests (huh?!)
Last week the country's musicians and entertainers pleaded with the the government to allow them to return to work. They told officials that they were in dire financial straits.
Operators say limiting customers to five in a group may keep them from coming and are complaining that the rules for entertainment venues are stricter than the ones imposed on eateries and filming crews.
But, keen to pry their doors open again, operators admit they will have no choice but to comply with the new rules. In the meantime they are urging the CCSA to reconsider the draconian list of restrictions and consider relaxing the rules, either before Phase 5 starts or a few weeks after.
There is no doubt the country's battered entertainment industry will take time to recover. In towns around Thailand the locals will likely trickle back as more confidence is gained in social gatherings again. But for the tourist spots, many former businesses will simply go broke as the government delays opening borders for international tourists. Many will never re-open. Some 2 million people are employed in the country's entertainment and nightlife business.
Meanwhile, Deputy PM Wissanu Krea-ngam says the government will consider the lifting of the emergency decree by this Friday.
Mr Wissanu says the decision whether to lift or extend Thailand's emergency decree will be made based "on the assessment of Covid-19 risks".
"If the country does not face a second wave of infections, then the Communicable Disease Control Act is adequate to contain the virus."
SOURCE: Bangkok Post
Keep in contact with The Thaiger by following our Facebook page.
Never miss out on future posts by following The Thaiger.
Thailand to introduce "area quarantine" for international visitors from April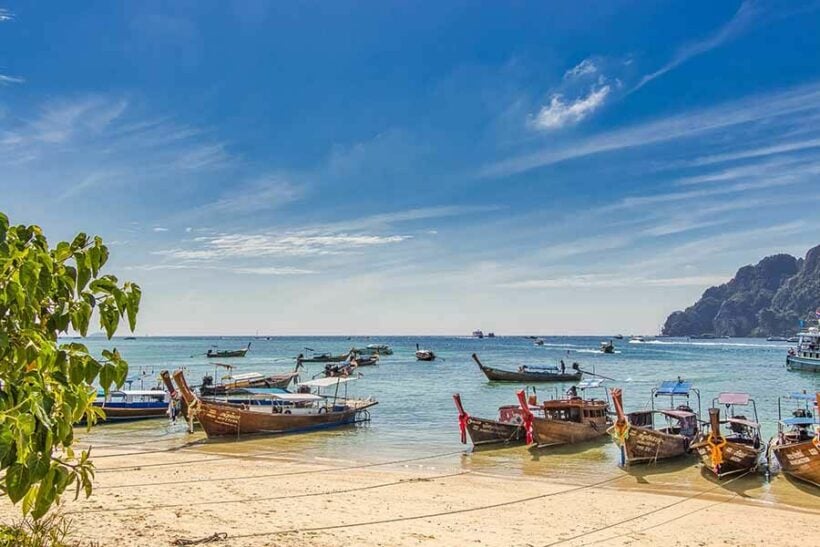 From next month, foreign visitors to the Kingdom will be able to experience the delights of "area quarantine", after the government confirmed the scheme for 5 provinces. Following a meeting with the Public Health Ministry, the Tourism Minister Phiphat Ratchakitprakarn confirmed that Phuket, Krabi, Chiang Mai, Chon Buri (Pattaya), and Surat Thani (Koh Samui and Koh Pha-ngan) have been chosen to pilot the scheme.
Foreign tourists opting for area quarantine will be required to remain in their hotel rooms for the first 3 days of their stay. They will be tested for Covid-19 and, if negative after 3 days, will be allowed to leave their room and roam freely around the resort for the remainder of their 14-day quarantine. At the end of the 14-day period, they will once again be tested for the virus and, if negative, allowed to travel around the quarantine area.
In order to avail of the scheme, tourists will still need to fulfil the other requirements for travel, including obtaining a Certificate of Entry, a negative Covid-19 test 72 hours prior to travel, and adequate health insurance. Nation Thailand reports that the area quarantine plan will be run by 29 travel agencies, under TAT supervision.
The area quarantine scheme comes as the TAT hails the success of the first "golf quarantine" scheme, which operates in a similar manner. Travellers from countries considered "low-risk" for Covid-19 can come to Thailand for a golf holiday at approved golf resorts in the Kingdom. Conditions are similar to those attached to area quarantine, with the golfers having to spend the first 3 days in their room, test negative for the virus, and then enjoy free rein of the resort, with a few rounds of golf thrown in.
Thailand's economy has been decimated by the fallout from the pandemic, in particular the loss of international tourism. The current mandatory 14-day quarantine period is seen as the biggest hurdle to overcome in order to re-ignite the sector. In 2019, international tourism contributed 2 trillion baht out of a total 3.01 trillion baht tourism trade. In the same year, tourism made up 17% of Thailand's GDP.
SOURCE: Nation Thailand
Keep in contact with The Thaiger by following our Facebook page.
Never miss out on future posts by following The Thaiger.
Thai Air Asia urges government to re-open the country to foreign tourism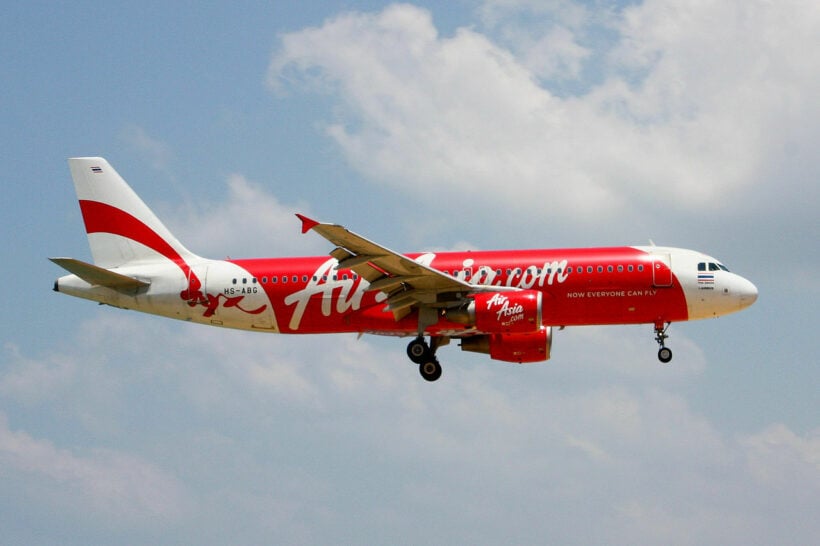 The low-cost carrier, Thai Air Asia, is calling on the government to accelerate the re-opening of the country to international tourism. TAA chief executive Santisuk Klongchaiya says Thailand risks losing its status as a regional hub if the country does not re-open soon in order to re-ignite tourism and airlines. According to a Bangkok Post report, he warns that Thailand could lose out to places like Vietnam, should international carriers decide to move direct flights to other countries.
"After facing the pandemic for a year, the key factors that can strengthen Thai tourism are re-opening borders and financial aid such as soft loans to help airlines maintain their business and save jobs. If the plan to welcome foreigners is not ready, Thailand may lose those potential tourists to other competitors that have prepared to attract them with a practical scheme."
TAA is one of 7 local carriers that have been calling for a 14 billion baht soft loan since March last year. In 2020, the airline reported 16.2 billion baht in total revenue, a year-on-year decrease of 61%, with a 57% drop in passenger numbers. Santisuk says the carrier is planning for similar numbers this year, with 15% of total passengers expected to come from the international market in the last quarter of the year. He is also hopeful that cost-saving initiatives, such as placing some staff on furlough, should help lower operational costs by up to 20%.
In other tourism-related news, the Tourism Authority of Thailand says it will add a further 2 million room nights to the "We Travel Together" domestic tourism stimulus campaign. TAT is also planning another scheme aimed at tour operators, between now and July. TAT governor Yuthasak Supasorn says the scheme will be put to cabinet for approval next week. TAT is proposing a "buffet-style" ticket scheme for airlines, aimed at frequent travellers. Passengers receive their subsidy once they use the first flight that is linked to a hotel booking at their destination. Each tour operator can have up to 3,000 customers.
"These additional stimulus measures will boost travel sentiment for the upcoming regional holiday in the North on March 26, as well as the Songkran festival."
SOURCE: Bangkok Post
Keep in contact with The Thaiger by following our Facebook page.
Never miss out on future posts by following The Thaiger.
CCSA Update: 1 death, record low daily case count since start of the recent Covid-19 wave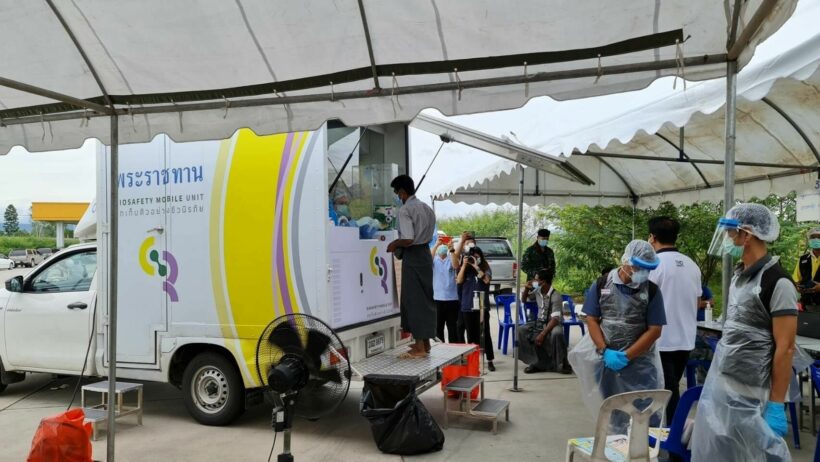 54 new Covid-19 cases and 1 death were reported today in the Centre for Covid-19 Situation Administration's daily briefing. Thailand now has 515 active cases, a record low since the start of the new wave of Covid-19 infections. An enormous 1-day spike in cases was reported on December 20 with more than 500 cases among migrant workers at a Samut Sakhon fishing hub. The virus quickly spread to the majority of Thailand's provinces.
The number of daily cases continues to be on a downward slope with Samut Sakhon now the only province classified as a "red zone" under maximum control.
Since the start of the pandemic, the CCSA has reported a total of 26,162 infections and 85 deaths. Out of the new cases reported today, 36 were exposed to the virus at areas considered to be at "high risk," including 28 in Samut Sakhon, 2 in Bangkok, 1 in Nakhon Nayok, 1 in Pathum Thani and 1 in Chon Buri. Active case finding detected another 8 cases in Samut Sakhon. The other 10 cases were detected in quarantine for those entering Thailand from overseas.
A 63 year old Thai man in Bangkok died after testing positive for Covid-19. He had underlying conditions of diabetes and high blood pressure. On January 9, he developed symptoms of a cough, fatigue and difficulty breathing. He tested positive for Covid-19 that day. He was put on a ventilator on January 12. His symptoms worsened and he died on Sunday.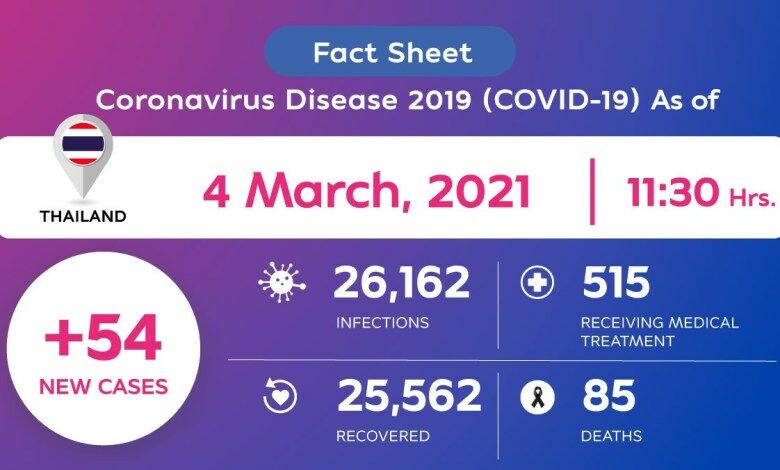 SOURCE: Nation Thailand
Keep in contact with The Thaiger by following our Facebook page.
Never miss out on future posts by following The Thaiger.