Trung Quốc: Hai người mắc dịch hạch thể phổi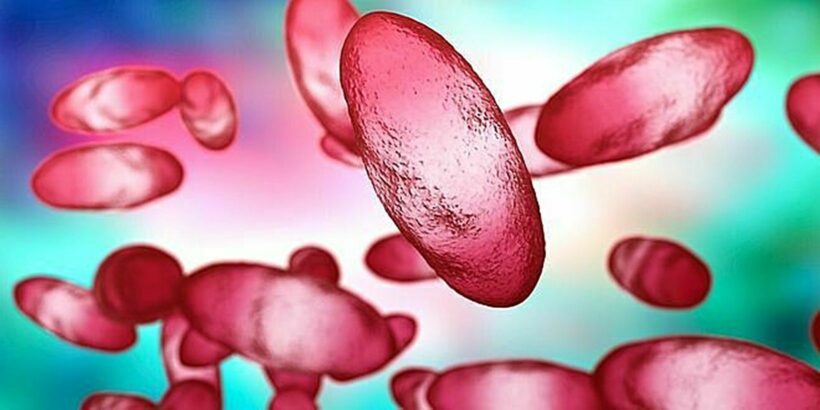 ẢNH: The Wall Street Journal
Tại tỉnh Nội Mông, Trung Quốc, đã phát hiện hai trường hợp mắc dịch hạch thể phổi. Hiện hai bệnh nhân đang được điều trị tại bệnh viện trung tâm thành phố Bắc Kinh.
Hôm 12/11 vừa qua, chính quyền địa phương cho hay nguyên nhân bệnh hiện chưa được làm rõ. Đồng thời, nhà chức trách cũng tăng cường kiểm soát thông tin liên quan đến bệnh dịch hạch trên mạng Weibo, yêu cầu người dân không đăng tin thất thiệt.
"Ủy ban Y tế Quốc gia Trung Quốc đang nỗ lực ngăn chặn bệnh lây lan và điều trị hai bệnh nhân, đồng thời tăng cường giám sát", Fabio Scano, điều phối viên Tổ chức Y tế Thế giới (WHO) tại Trung Quốc, thông báo.
Qua thống kê, từ năm 2014 đến tháng 9/2019, Trung Quốc đã ghi nhận 5 người tử vong vì bệnh dịch hạch, trong đó có một cặp vợ chồng người Mông Cổ mất mạng sau khi ăn thận sóc sống. Năm 2014, chính quyền tỉnh Cam Túc, Trung Quốc đã tiến hành kiểm dịch 151 người, cách ly 30.000 người dân sau khi một người đàn ông cũng chết do bệnh dịch hạch.
Dịch hạch là bệnh lý truyền nhiễm do vi khuẩn Yersinia pestis, lây từ động vật gặm nhấm như thỏ, sóc, chuột mang mầm bệnh. Bọ chét nhiễm khuẩn là vật trung gian truyền bệnh. Ở Việt Nam, vector gây bệnh chính là bọ chét Xenopsylla cheopis sống ký sinh chủ yếu trên chuột.
Bệnh dịch hạch được chia làm nhiều thể, bao gồm: thể hạch, thể não, thể phổi, và thể nhiễm khuẩn huyết.
Trong đó, theo WHO, thể hạch chiếm hơn 90%, nhưng thể phổi lại là "dạng dịch hạch nguy hiểm nhất", nguy cơ lây nhiễm rất cao, bệnh nhân không được chữa trị kịp thời có thể tử vong trong vòng 24 – 72 giờ. Người bệnh hít phải vi khuẩn dịch hạch thể phổi khi chúng phát tán trong không khí, hoặc do mổ xẻ, ăn thịt động vật nhiễm bệnh. Vi khuẩn có thể truyền sang người khác trực tiếp qua đường hô hấp (ho, hắt hơi,…) mà không cần qua vật trung gian. Triệu chứng bệnh: sốt, đau đầu, suy nhược cơ thể, sau đó chuyển sang đau ngực, khó thở, ho, đôi khi ho ra máu.
Dịch hạch là một bệnh dịch kinh khủng, nó từng gây ra "Cái chết Đen" vào giữa thế kỷ 14 trong lịch sử châu Âu, cướp đi sinh mạng của 30 triệu người, chiếm 33 % dân số châu lục này thời đó.
Nguồn: VnExpress
Việt Nam

Join the conversation and have your say on Thailand news published on The Thaiger.
Thaiger Talk is our new Thaiger Community where you can join the discussion on everything happening in Thailand right now.
Please note that articles are not posted to the forum instantly and can take up to 20 min before being visible. Click for more information and the Thaiger Talk Guidelines.