Cannabis oil gaining traction in Thai medical circles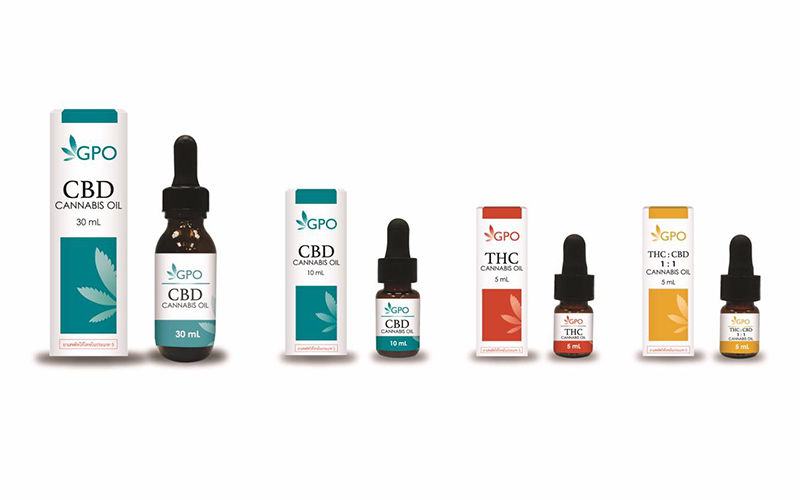 Last week's opening of Thailand's first two full-time clinics dispensing cannabis oil (cannabidiol, or CBD) for medical treatment has brought international attention, not only to the kingdom's burgeoning cannabis industry, but to the oil's many reputed benefits. Around 25 CBD clinics have been operating part-time since the government agreed in 2018 to amend drug laws to allow the use and production of medical cannabis.
Marijuana has not yet been deciminalised in Thailand, and possession and dealing can still bring harsh penalties. But CBD has become the health industry's new shining star, with producers flogging it as a quick-fix for everything from anxiety to attention deficit hyperactivity disorder (ADHD) and chronic pain, despite it only recently becoming legal in Thailand. It's now manufactured into a wide variety of products, meaning it's no longer necessary to simply take it orally. CBD tinctures, mixtures of cannabidiol and a medium such as alcohol, other plant based oils or even vinegar, are extremely potent and can be taken sublingually, with a dropper under the tongue, the quickest method of absorption.
CBD tinctures offer high bioavalability, which means they're absorbed rapidly into the body. Thus tinctures are not only extremely potent, but cost-effective as well.
Some of the medical benefits attributed to CBD could include:
• The control of epileptic seizures: Since 2018, UK doctors have prescribed CBT to patients with epilepsy
• Pain relief: According to CNET, most people who use CBD use it to manage chronic pain, arthritis and joint pain.
• Treatment of type 2 diabetes: CBD has well documented anti-inflammatory properties, which can not only reduce the pain associated with diabetes but may also help to regulate blood sugar levels.
• Doesn't get you high: Anyone turning to cannabis oil for a buzz will be disappointed: CBD is non-psychoactive (it contains little or no THC, the compound in marijuana that creates euphoria) and non-addictive.
• Sleep aid: Cannabis has long been used as a cure for insomnia. CBD, once absorbed interacts with the body's endocannabinoid system, helping to create a state of balance, promoting better sleep.
With health minister Anutin Charnvirakul championing medical cannabis as a cash crop and even hinting at legalising recreational use, Thailand's cannabis industry is poised to grow to US$661 million (21 billion baht) in value by 2024, according to Prohibition Partners, a cannabis research firm.
SOURCE: Chiang Rai Times | CNET
Keep in contact with The Thaiger by following our
Facebook page
.


Are you considering a medical procedure abroad? With Thaiger Medical you can research hospitals and doctors, choose a destination in Thailand or abroad, and book an appointment today.

Read more headlines, reports & breaking news in Thailand. Or catch up on your Thailand news.

U-Tapao, AIS collaborate on smart terminal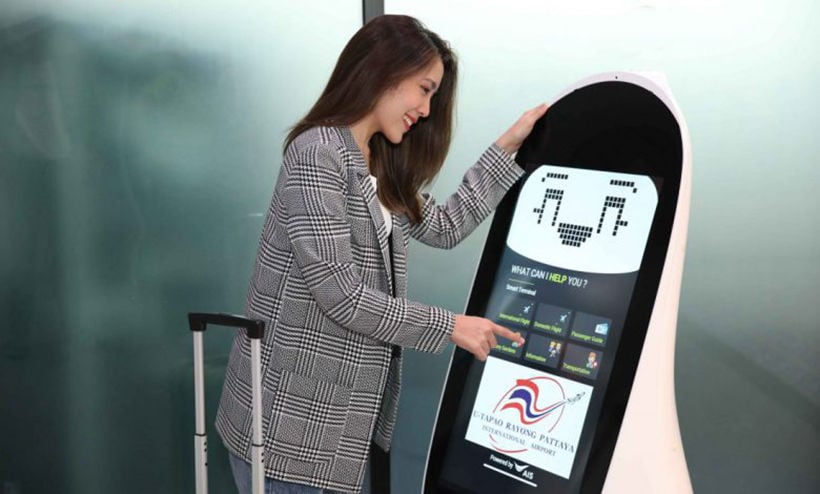 U-Tapao Rayong Pattaya International Airport and AIS, Thailand's largest GSM mobile phone operator, have signed a Memorandum of Understanding to turn the airport's Passenger Terminal 2 into a "smart terminal."
U-Tapao, a joint civil/military public airport serving Rayong and Pattaya City, has been working on developing digital solutions with AIS in its second passenger terminal since 2018. Now it is taking it to another level as it prepares for 5G technology that will turn it into a "smart terminal".
Capabilities in the terminal will be enhanced by "intelligent" robots providing information and guiding passengers to service points and engaging with users through interactive multimedia.
AIS has assisted in setting up the Thailand Smart Airport application, which provides flight and airport information in a single app, and the Smart Video Analytics Solution, which detects and recognises faces and objects, including suspicious objects, to increase security and enhance the airport management of the Thai Navy.
Vice Admiral Kitchpon Rienglekjamnong, General Manager of U-Tapao Airport told reporters "The government is well aware of the potential of U-Tapao Airport in supporting commercial management, and as a new airport area in the Eastern Special Development Zone Project. U-tapao airport has cooperated with the private sector with expertise in delivering digital technology to improve the services and management of the second passenger terminal to meet the needs of passengers."
"It will play an important role in supporting travel and air transportation as the third commercial airport in Bangkok, promoting special economic zones, including connecting passengers with Don Mueang Airport, Suvarnabhumi Airport, and being the regional aviation hub."
"In the past, the company has cooperated with Advanced Wireless Network Co., a subsidiary of AIS, to develop digital services, the computer system, and the communication system to provide services in the terminal, and that has led to the expansion of this cooperation to develop new advanced technology like 5G to the next level"
SOURCE: Thailand Today
Keep in contact with The Thaiger by following our
Facebook page
.
Thai police scrutinised over record number of dismissed human trafficking cases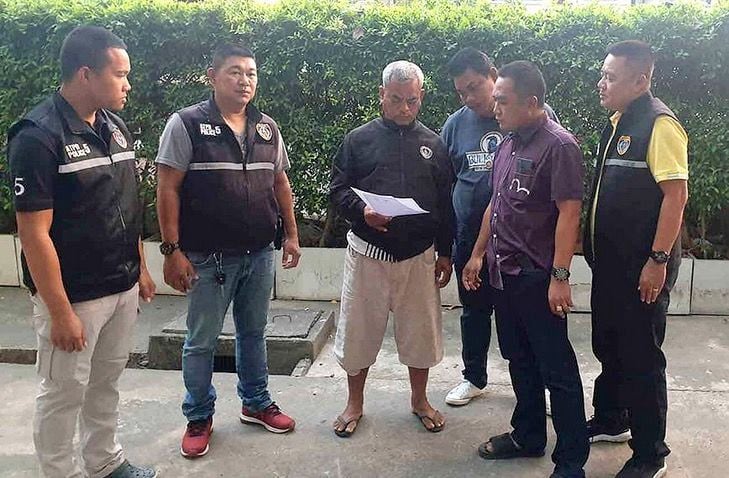 Thailand is home to about 610,000 modern-day slaves, or about one in 113 of its population of 69 million, according to the Global Slavery Index by the Walk Free Foundation. Yet Thai prosecutors turned down nearly a fifth of human trafficking cases sent to them by police last year. This has raised concerns that police were on a drive to push the number of cases, some of them 'tenuous', up to enhance Thailand's global image.
A 79 page report to be released soon, drafted to inform an annual US report ranking countries on their efforts to combat trafficking, shows Thailand's public prosecutors rejected 64 of 364 cases in 2019.
Thailand has been criticised in recent years for human trafficking in its lucrative textile and seafood sectors, as well as its sex trade. The country handed down just 194 trafficking convictions last year, down 17% from a peak in 2018.
Prosecutors say police have been told to increase trafficking arrests amid concerns about the dwindling number, and most of the cases dismissed last year involved smuggled migrants who were misidentified as trafficking victims.
"In practice, most police know that the cases involve smuggling, but they receive orders to treat them as human trafficking offences. This is perhaps due to the lack of clear understanding of the differences between trafficking and smuggling of migrants."
Trafficking involves deception or control over another person for purposes of exploitation, while smuggling simply means entering another country illegally and is considered consensual.
The percentage of dismissed trafficking cases hit a record 18% last year, up from 10% in 2018 and 4% in 2017. The 64 rejected cases were instead prosecuted under smuggling and transnational crime laws, according to the report.
Thailand's top anti-trafficking officer, Jaruvat Vaisaya, says police are responding to a growing number of people being transported to Malaysia.
Lawyers and campaigners say the conflation of smuggling and trafficking means some resources for trafficking victims are spent on migrants who have not actually been exploited. One prosecutor source said he had heard of police officers being "ordered" to find more trafficking victims.
"This clearly shows that the government wants the highest number of cases to show that many arrests have been made," says Adisorn Kerdmongkol, a coordinator at the Migrant Working Group. Human trafficking is a political issue in Thailand."
Thailand's anti-trafficking department, part of the social ministry, declined to comment on the report, which is due to be sent to U.S. officials by the end of the month.
Thailand rescued a record 1,807 trafficking victims last year, up from 622 a year earlier, the government said this month. Most were Burmese migrants bound for Malaysia and activists have questioned whether many were in fact smuggled, not trafficked.
Vaisaya said it was certain that people headed to Malaysia would be trafficked once they crossed the border.
"Regardless of whether it's human trafficking or not, what we want is for the offenders to be in jail."
Public prosecutor Pravit Roykaew says Thai authorities often rush to make decisions within 24 hours about whether someone is a victim of human trafficking.
"Authorities are confused with the trafficking law. It does not provide a specific timeframe for identifying victims. This results in not getting all the facts, which may cause misidentification."
"If it's one or two cases, it's acceptable,' says one independent lawyer, "but if you have over 60 cases dismissed, it means you just weren't careful enough. Having a high number of cases doesn't mean that Thailand is successful in solving human trafficking."
SOURCE: Reuters
Keep in contact with The Thaiger by following our
Facebook page
.
The rise of the e-bicycle in Thailand, a bit of motorised assistance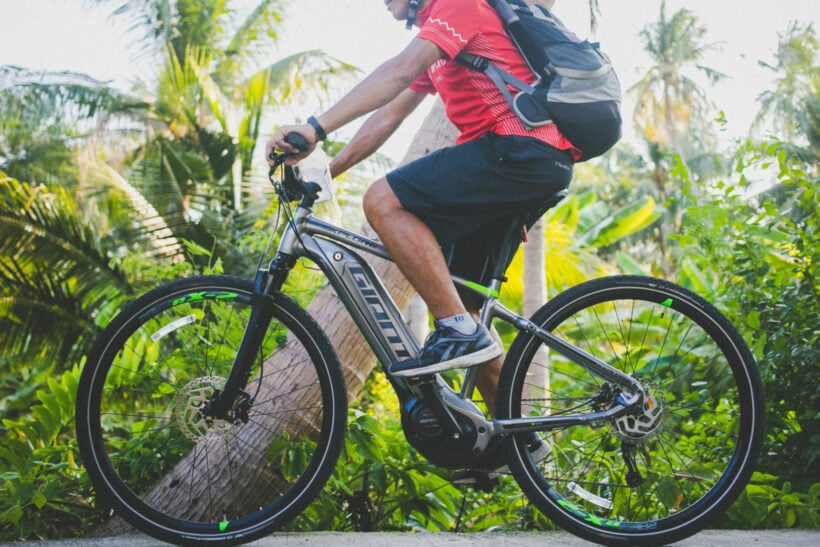 by Nicole Kash
Cycling tours offer a unique way to explore Thailand. Faster than walking but slower than driving, cycling tours cover plenty of ground while allowing cyclists to immerse themselves in the sights, smells, and culture of Thailand without the boundary of a car window.
Cycling tours can cover up to a heart-pumping 150 kilometre a day. Though exciting for many, some find longer distances daunting, especially newer cyclists or those out of practice. This is where the e-bike has begun filling a unique gap in Thailand's adventure tourism industry. Thanks to e-bikes, longer distance day tours and challenging multi-day cycling tours are no longer reserved for fitness fanatics. 
Popular in the US and Europe, the e-bike has made its way to Thailand is now thriving within the Kingdom's tourism industry. These motorised bicycles offer the option to assist cyclists with pedaling, which is especially useful for long distances and tough uphill climbs. Even with the help of the motor, cyclists still get plenty of exercise, as the pedal-assist system requires the rider to put some work in.
Unlike a scooter or motorbike, an e-bike does not run without the pedaling effort of the rider. They feature rechargeable batteries and an and off switch, allowing cyclists to challenge themselves as much as they'd like and get a little extra help when needed. 
The option of swapping our traditional bikes for e-bikes on cycling tours offer more tourists the opportunity to join in on cycling tours than ever before, growing the number of potential clients for Thai adventure tourism companies while fostering a climate of inclusivity.
Looking to join in on the fun? Here's a look into a few of the single-day and multi-day bicycle tours with e-bike options offered by Bangkok based SpiceRoads Cycling! 
Road Cycling Bangkok to Phuket (10 days)
Starting in bustling Bangkok and ending in along Phuket's sparkling coastline, this 10-day bicycle tour with e-bike options is the perfect mix of must-see sites and tucked away local spots all on smooth roads. Pedalling toward the scenic south, ride beyond the city lights and explore rural Thailand's rich culture and welcoming villages while making stops at the east and west coast's local beach spots along the way.
Rolling hills, golden sunsets, a real taste of local life, and of course serene sea views await you! This trip is fully supported with an air-conditioned van and riders can take a break and cool off while still enjoying the same views as the rest of the group. 
Phuket Highlights (½ day) 
Take a break from beach life to explore Phuket's unique and often overlooked old town on this ½ day bicycle tour with e-bike options. We start on the town's peripheral, exploring Koh Sirey's community of sea gypsies and on to see and smell the fresh catch of the day as locals bid for the best deals at the fishing port.
Then we head downtown to admire Phuket Old Town's Sino-Portuguese architecture, Jui Tui Shrine museum, and unique shops by bike. This leisurely 27 kilometre tour ends with a drive to stunning Khao Khad viewpoint for a scenic sea view and bird's eye view over where we have ridden. 
Kanchanaburi Explorer (3 days) 
Immerse yourself in Kanchanaburi's natural beauty and historic sites on this 3 day bicycle tour with e-bike options. Cycle along country roads and through local villages, enjoying mountain views and the thrill off jungle clad and dirt trails along the way.
Then explore off the bike, boarding a local train for a stunning train ride on Death Railway, visiting the historic and dark Hellfire Pass, and taking an optional boat trip to visit a Mon village. A diverse itinerary combining Kanchanburi's stunning natural sites with stops at historical must-sees on a mix of tarmac and dirt trails assures you will never get bored on this 102 kilometre bicycle tour!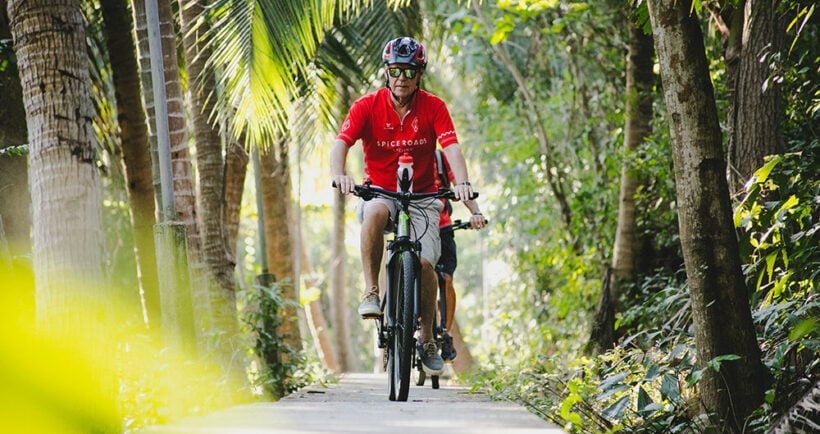 To find out more, and see more tours from the Spice Roads team, click HERE.
Keep in contact with The Thaiger by following our
Facebook page
.