Cannabis oil gaining traction in Thai medical circles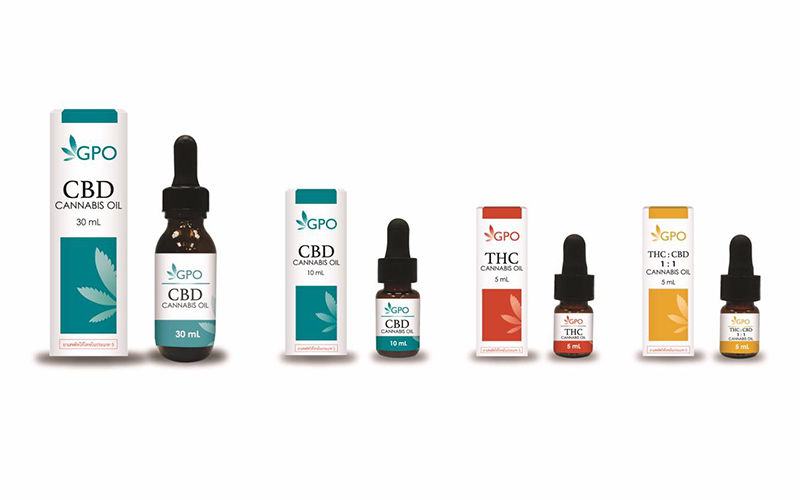 Last week's opening of Thailand's first two full-time clinics dispensing cannabis oil (cannabidiol, or CBD) for medical treatment has brought international attention, not only to the kingdom's burgeoning cannabis industry, but to the oil's many reputed benefits. Around 25 CBD clinics have been operating part-time since the government agreed in 2018 to amend drug laws to allow the use and production of medical cannabis.
Marijuana has not yet been deciminalised in Thailand, and possession and dealing can still bring harsh penalties. But CBD has become the health industry's new shining star, with producers flogging it as a quick-fix for everything from anxiety to attention deficit hyperactivity disorder (ADHD) and chronic pain, despite it only recently becoming legal in Thailand. It's now manufactured into a wide variety of products, meaning it's no longer necessary to simply take it orally. CBD tinctures, mixtures of cannabidiol and a medium such as alcohol, other plant based oils or even vinegar, are extremely potent and can be taken sublingually, with a dropper under the tongue, the quickest method of absorption.
CBD tinctures offer high bioavalability, which means they're absorbed rapidly into the body. Thus tinctures are not only extremely potent, but cost-effective as well.
Some of the medical benefits attributed to CBD could include:
• The control of epileptic seizures: Since 2018, UK doctors have prescribed CBT to patients with epilepsy
• Pain relief: According to CNET, most people who use CBD use it to manage chronic pain, arthritis and joint pain.
• Treatment of type 2 diabetes: CBD has well documented anti-inflammatory properties, which can not only reduce the pain associated with diabetes but may also help to regulate blood sugar levels.
• Doesn't get you high: Anyone turning to cannabis oil for a buzz will be disappointed: CBD is non-psychoactive (it contains little or no THC, the compound in marijuana that creates euphoria) and non-addictive.
• Sleep aid: Cannabis has long been used as a cure for insomnia. CBD, once absorbed interacts with the body's endocannabinoid system, helping to create a state of balance, promoting better sleep.
With health minister Anutin Charnvirakul championing medical cannabis as a cash crop and even hinting at legalising recreational use, Thailand's cannabis industry is poised to grow to US$661 million (21 billion baht) in value by 2024, according to Prohibition Partners, a cannabis research firm.
SOURCE: Chiang Rai Times | CNET
Keep in contact with Thaiger by following our Facebook page.
Never miss out on future posts by following Thaiger.
Cannabis may ease lung inflammation from Covid-19, study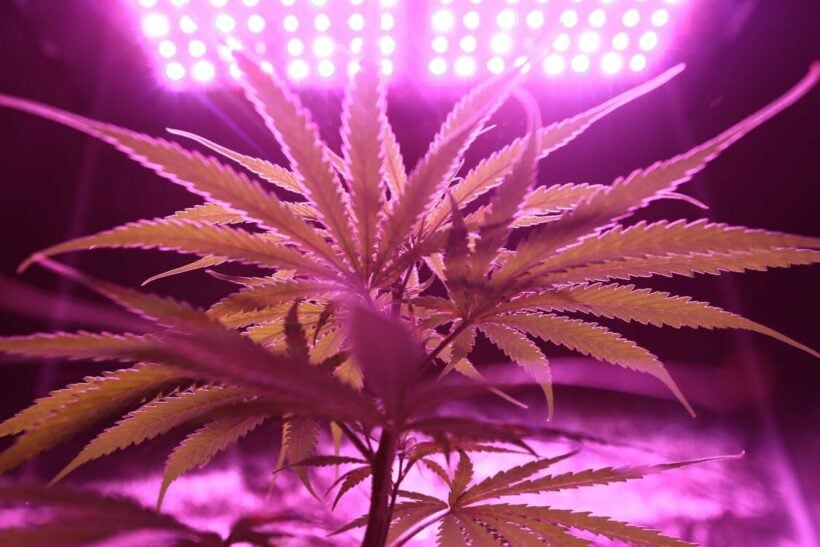 Cannabis may help ease and reduce lung inflammation for Covid-19 patients, according to a recent study. Researchers in the study claim the non-psychoactive component of cannabis, cannabinol, or CBD, has anti-inflammatory properties.
More research should be done on how CBD and treating severe lung inflammation from the coronavirus, according to researchers from University of Nebraska and the Texas Biomedical Research Institute indicates. Their recent peer-reviewed article in the latest issue of Brain, Behaviour, and Immunity investigates cannabis' anti-inflammatory qualities.
Covid-19 can cause inflammation that leads to pneumonia which can clog lungs and cause breathing difficulties, an often deadly symptom of the coronavirus. This is why researchers are emphasising anti-inflammatory treatments for infected patients.
"There are drug treatments like Tocilizumab that clears patients' lungs with a 90% success rate, but the side effects are harsh, including the risk of coronary artery disease and pancreas inflammations. Cannabis may be a key solution since it doesn't carry such severe negative side effects."
The CBD treatment made from cannabis does not carry the same effects of THC or smoking marijuana would, though THC has also been shown to be anti-inflammatory but is with more side effects. Cannabis already carries FDA approval, even being used for children with intractable epilepsy.
Aside from anti-inflammatory use, CBD also reduces several factors that contribute to severe Covid-19 cases and also increases proteins that prevent the virus from replicating by activating immune cells. Previous studies with asthmatic animals showed CBD reduced airway inflammation as well as pulmonary fibrosis, which can be an after-effect of Covid-19 damaging and scarring lung tissue causing breathing problems.
The cannabis study on lung inflammation shows that doses up to 1500 milligram a day were safe for up to 2 weeks. The researchers also noted that as an added bonus CBD reduces anxiety, something very useful for the stress of life during a pandemic. Helpfully, cannabis was recently legalised in Thailand and the government has been drafting regulations on importing it.
While the article doesn't directly link cannabis as a treatment for Covid-19, the evidence on CBD's effect on lung inflammation, a dangerous symptom of coronavirus, makes further research worthwhile. The researchers urge further research to experiment if cannabis can be directly incorporated into Covid-19 treatment to help with inflammation and anxiety too.
SOURCE: Forbes
Keep in contact with Thaiger by following our Facebook page.
Never miss out on future posts by following Thaiger.
Thailand drafting new regulations for cannabis and hemp seeds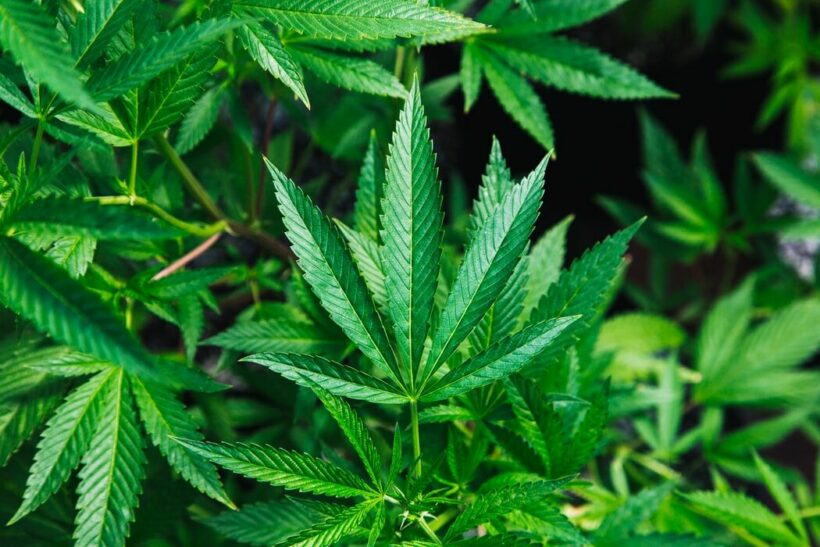 A new regulations for cannabis and hemp seeds imports is in the works by Thailand's Agriculture Department. With certain parts of the cannabis plant now off the narcotics list, many are tapping into the market for CBD, or cannabidiol, the non-psychoactive component in hemp and cannabis.
With the rising demand for hemp and cannabis, the department is revising regulations to make the rules more clear, according to department's director general, Pichet Wiriyapapha. Those importing cannabis and hemp seeds will also need to get permission from the department. He says they plan to announce the new plan on cannabis and hemp seed regulations in May.
"Now we have only four strains of hemp developed for higher fibre yield, but not for the strain for higher CBD that is currently required for cosmetics and healthcare products. That is why we do need to actively develop such a strain to respond to the high demand in the market."
CBD is known for its relaxing effects. Although there is still little research to back the claims, many say CBD can lesson anxiety and depression as well as provide relief for muscle pain and arthritis. In Thailand, CBD is growing in popularity, but parts of the cannabis plant high in the psychoactive component tetrahydrocannabinol, or THC, are still classified as a Category 5 narcotic.
SOURCE: Bangkok Post
Keep in contact with Thaiger by following our Facebook page.
Never miss out on future posts by following Thaiger.
Thai farmers warned of hemp – growing scams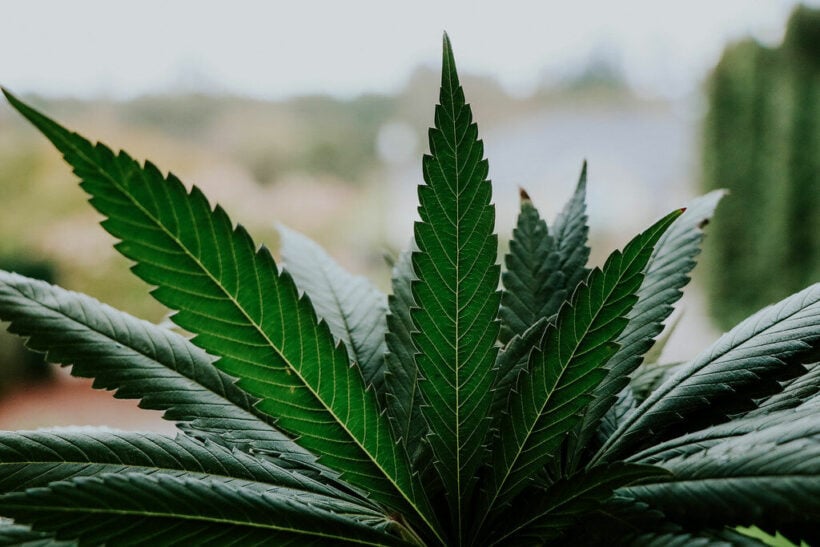 Thai farmers are being warned of hemp – growing scams after the FDA says some farmers may be approached to grow without gaining permission to import hemp seeds yet. The possible scams have farmers fearing they may be cheated after some have reportedly already started setting up networks in other provinces in preparation to start new enterprises.
According to the FDA, there are only 7 companies currently allowed to import hemp seeds, but they haven't been given permits yet. Furthermore, none have been told they can start growing hemp as the process has not been solidified. As of now, any company that wants to import the seeds, but notify authorities of where they are getting the seeds from.
They also have to notify authorities of what specific strain of hemp they intend to grow as well as what factories would buy the hemp in order to process it.
Health Minister Anutin Charnvirakul is pushing the FDA to start issuing permits for the cultivation, importation and production of hemp seeds as he says it could help farmers increase their incomes, especially after Covid has hit Thailand's economy hard.
"As for hemp cultivation, each farmer must seek permission individually."
"A permit to grow hemp cannot be applied to a group of farmers because each one must inform authorities about which land is being set aside for cultivation and when."
Potential hemp growers can visit www.fda.moph.go.th to get information regarding the application procedures with interested parties needing to contact the FDA to set the process in motion.
Thailand's Narcotics Control Board agreed late last year to remove cannabis and leaves from its list of banned drugs for medicinal purposes. Now, restaurants are sprouting up nationwide, offering CBD – infused food and drinks for public consumption.
CBD is different from the psychoactive ingredient of THC, which is still currently illegal in Thailand.
SOURCE: Chiang Rai Times
Keep in contact with Thaiger by following our Facebook page.
Never miss out on future posts by following Thaiger.