Thailand Kite Festival returns to Hua Hin in March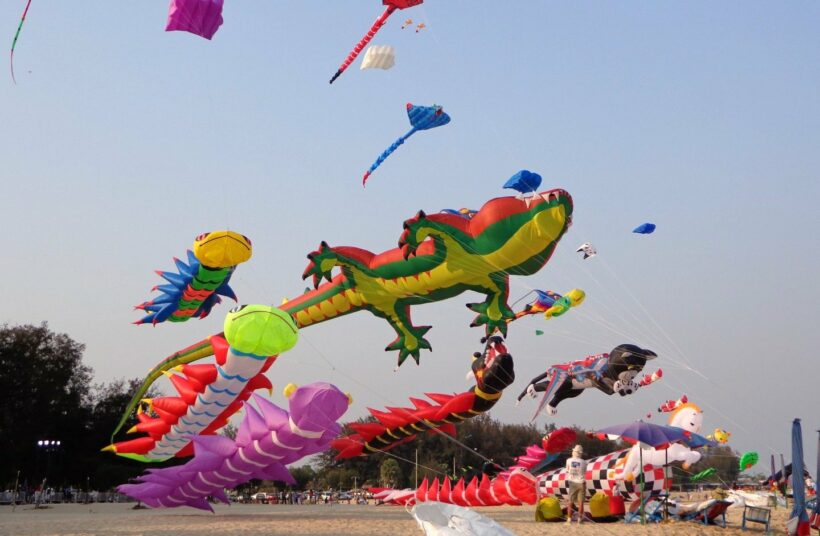 PHOTO: Peter Lynn Kites
The ever-popular Thailand International Kite Festival is set to take to the skies on March 23-25, 2018 at the Army Non Commissioned Officer School, Hua Hin, Prachuap Khiri Khan.
Fancy Kite Show: This year, the event will see 20 kite-flying teams from around the world, including Switzerland, Germany and France. The displays of beautiful kites from all over the world will include giant kites in the shapes of super heroes and cartoon characters as well as in geometric forms. A stunning musical performance of revolution kites and a show of stunt kites with fliers who'll compete to show off their high-speed flying skills will be a highlight.
Chula and Pak Pao show: A show of unique Thai kites which will be dancing in the sky, accompanied by a Thai classical music Pi Phat ensemble.
Kite Exhibition: The exhibit applies interactive multimedia technology in telling the story of Thai kites in an enjoyable way.
Kite Art Fun and DIY Activities: Try your hand at making, drawing and painting a kite at the Kite Kid Paint corner, create limited-edition art pieces at the Do It Yourself (DIY) section, or learn how to make a boomerang and how to throw it at the Boomerang Workshop.
Wind Garden: an activity to design a ground decorated with wind-playing arts like kites and materials that can be moved by wind, sound-producing pieces like turbines, mobiles, bells, etc., and see the professional wind garden decoration.
Family Fun Kite: an activity that provides an open area for kite flying families to enjoy themselves together.
Ringside Kite Tour: get to see kites in the kite-flying field, right up close to the kites and their world-class kite flyers.
Food Trucks and Music: a caravan of mobile food shops that offer signature dishes of Hua Hin. There are also utility items, ornaments, and local handicrafts for sale, as well as local community shops with light music and the relaxing ambience of Hua Hin.
Kite Weekend Market: See and buy kites at many colourful kite stalls.
STORY: The Nation
Keep in contact with The Thaiger by following our Facebook page.
Never miss out on future posts by following The Thaiger.
Strong surf hits Prachuap Khiri Khan beach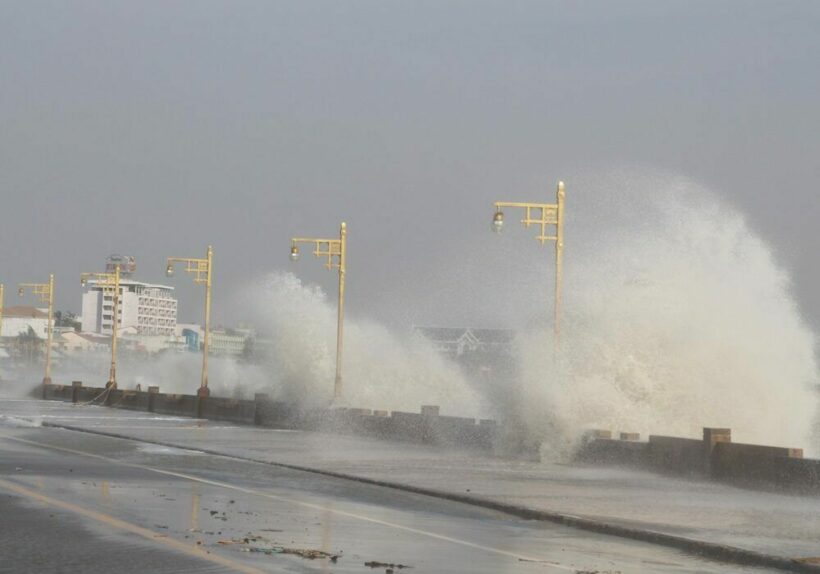 High waves, peaking at 2 to 4 metres, hit Prachuap Khiri Khan's coastal beaches, gushing over the breakwater and flooding some spots of the beachside road.
Beachfront shops and restaurants have been temporarily closed while all on-water activities are prohibited in the affected areas. Over 100 fishing boats and small boats have moored in the areas around the Khao Ta Mong Lai Mountains to shelter from the strong winds.
Swimming and other water activities are prohibited at Bang Saphan district's Ban Krut Beach, one of the province's most popular tourist destinations, due to the dangerous conditions.
The Prachuap Khiri Khan Governor recently warned coastal residents about the potentially dangerous strong winds.
The Thai Meteorological Department issued warnings yesterday that the strong northeast monsoon that prevailed in the Gulf of Thailand and the South might cause strong winds and high waves.
SOURCE: Matichon Online
Keep in contact with The Thaiger by following our Facebook page.
Never miss out on future posts by following The Thaiger.
Children injured on Hua Hin carnival ride, no safety certification submitted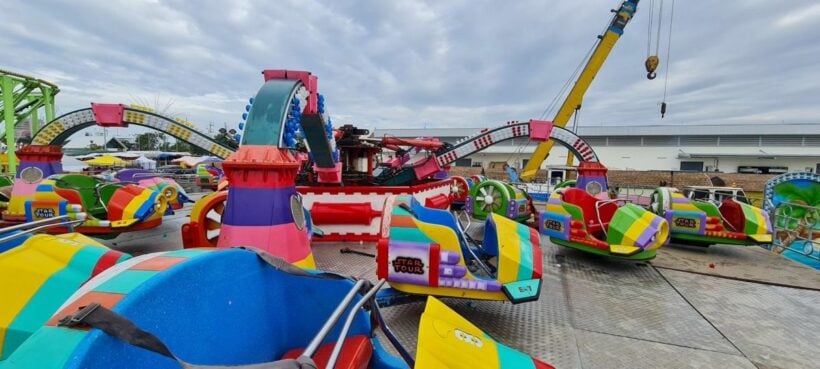 3 children were injured when a carnival ride malfunctioned at the Hua Hin Red Cross Festival in Prachuap Khiri Khan. The required safety certification was not submitted and local officials are investigating, according to Mayor Nopphon Wutthikul. Carnival rides now are closed for the duration of the festival.
"Preliminary inspection revealed that they had yet to submit safety certification signed by licensed engineers from related government agencies. We will further investigate this matter to find out if there was misconduct by any official."
The children were on an octopus amusement ride when the hydraulics system failed. Children rode in colourful cars attached to arms that arch and connect to a central axis, resembling the shape of an octopus. The central axis spins and goes up and down.
10 children were on the ride around 10pm Friday when the hydraulics system broke, according to the festival organiser Pannee Klomtheri. A Facebook user made a post saying she saw the ride collapse. Pannee says the injuries are not serious.
"Three children were injured and were sent to Bangkok Hua Hin Hospital with some bruises. Doctors said all the kids are now fine. There was no death caused by the incident."
Pannee says the octopus ride and other nearby rides will be closed while local officials inspect the site. The festival ends on December 6.
SOURCE: Nation Thailand
Keep in contact with The Thaiger by following our Facebook page.
Never miss out on future posts by following The Thaiger.
Burmese man busted with 20 kilograms of kratom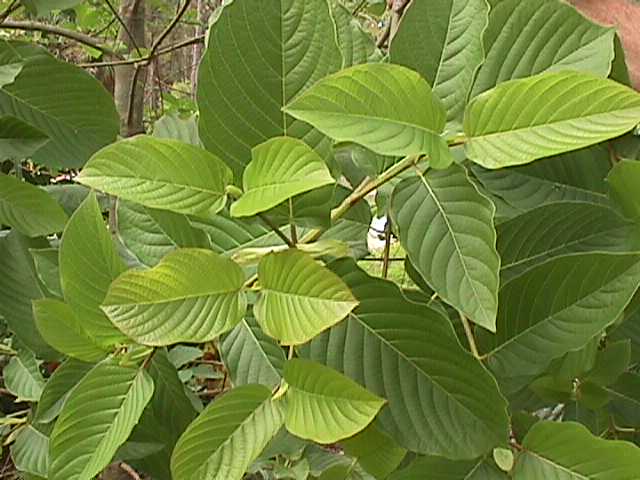 A Myanmar man has been busted with 20 kilograms of kratom after he illegally crossed a natural border into Thailand in the southern Muang district in Prachuap Khiri Khan. Border patrol police and administrative officials were patrolling Ban Hup Phueng, a village near the natural pass on the Myanmar border, when they noticed a man walking with a shoulder bag.
45 year old San Nyunt was then arrested after police found his shoulder bag containing the kratom leaves. Kratom, is a mild narcotic, which has been categorised as an illegal drug in Thailand. San was then charged with illegal entry and possession of illicit drugs.
Such arrests of illegal border crossing have been more prevalent in recent months as the province has stepped up surveillance of the border due to the Covid-10 pandemic.
Source: Bangkok Post
Keep in contact with The Thaiger by following our Facebook page.
Never miss out on future posts by following The Thaiger.