Property Watch: Not everything can be 'unique'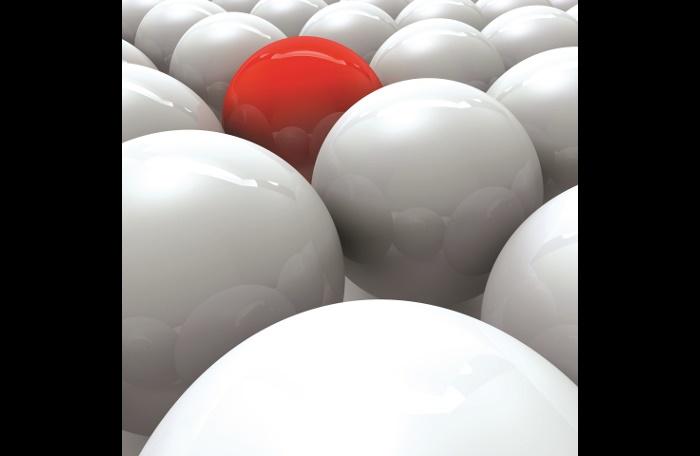 PHUKET: No other word suffers as much abuse in the Phuket property market as the word 'unique', to the extent that the misuse itself is almost unique.
The word is important for property investors, because the 'Unique Selling Point' is a factor that ought to be addressed at an early stage of investment. However, items that are not unique could sell well if they were commodities. But property in Phuket, while in greater demand from prospective residents, is still a long way from being a commodity. Investment into the property market is often a test by a new investor, a belief in Phuket's future or a punt on capital appreciation, while other markets appear to hit a flattish ceiling combined with unattractive 'cooling measure' taxes.
When I see the words 'unique location' in property ads and brochures, I always wonder what that means, and whether investors are paying attention or care about correct usage of the word.
For instance, it is unique not to have to sit in a series of traffic jams for half an hour or more on your way to a destination? It is also unique to have an uninterrupted sea view, as most properties in Phuket don't have one due to the inevitable geographical and building permit limitations.
Looking at comparable resort based property markets in Europe, the US, South America, Australia and the Caribbean, it is now easy to see that many offerings are not unique. 'Near a golf course' isn't unique considering the number of courses dotted around all of these destinations. In a developed area, being near 'the school' isn't unique if there are plenty of schools to choose from. Being part of an 'exclusive gated community' isn't unique anymore; there are hundreds of those.
These days, Phuket is no longer 'unique' in terms of any single offering. What makes it unique now is the combinations it has to offer and the environment in which it is offering those. You can have a locally flavored Southern Thai meal overlooking Phuket from the hills in Phuket Town, and the next day you can have a great steak with the meat sourced from meat lovers' paradise. You can live near a golf course and a marina, and keep your golf clubs on your boat.
Phuket's uniqueness, in my opinion still exists, and still helps prop up a sometimes unimaginative majority property market. I concede that this is certainly not true of all developers and professionals. To maintain this unique selling point, a collective effort of all those involved in it to preserve its uniqueness will be required. We should celebrate when investors create new attractions, build new malls, expand golf courses and build new roadways, making the combination of uniqueness more convenient.
I see that successful businesses in Phuket and Thailand have tapped into the gaps really well. I can now order my cheese from cheesemakers in Hua Hin or Pattaya, have it packed in dry ice and delivered to my door. The people who made this happen are innovators.
Innovation is an economic marker of advanced development and I really hope it continues in Phuket. I hope we all do that, and without sounding too 'socialist', we can do that as a team. Team Phuket, Unique Phuket.
Desmond Hughes has been an owner and operator of his law firm in Thailand for 14 years, and is a Senior Partner at Hughes Krupica law firm www.hugheskrupica.com.
— Desmond Hughes


Find more property for sale and rent across Thailand at Thaiger Property, powered by FazWaz. You can even list your property for free.

Read more headlines, reports & breaking news in Hua Hin. Or catch up on your Thailand news.
Bangkok to Hua Hin van operators blame Prayut but passengers say the service was "terrible"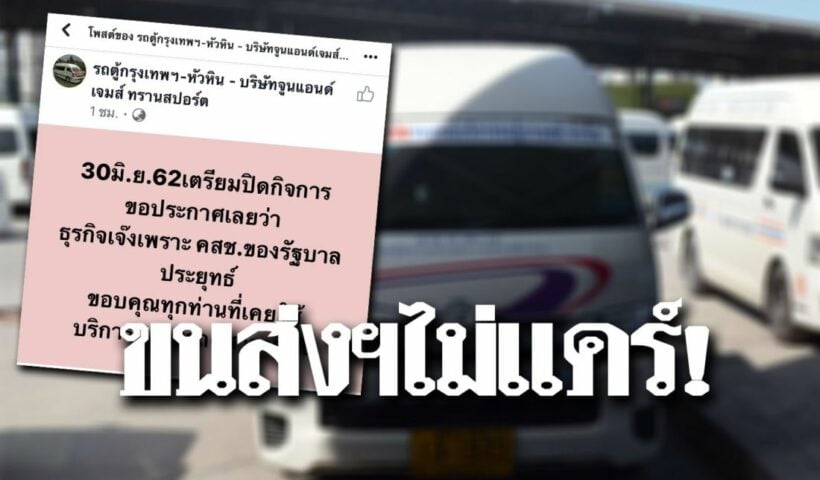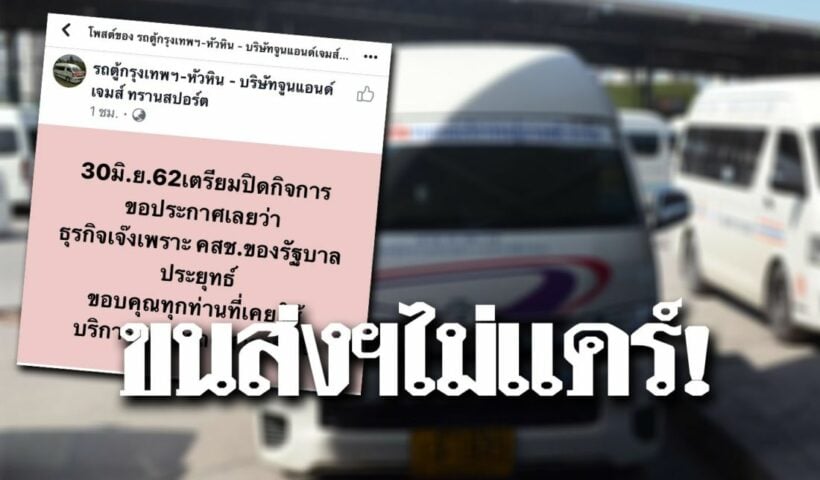 PHOTO: NewsBeezer
A minivan service from Bangkok to Hua Hin has been forced to conclude services by the end of  June.
"June and James Transport" are blaming the military government and NCPO leader Prayut Chan-o-cha.
But Manager Online says reviews from customers shed a different light on the story saying the service was "terrible". Customers say the vehicles were terrible and unreliable and the air-conditioning didn't work.
Other reviews complained that it was "slow' and one female driver was the worst of the lot.
"She would stop everywhere and take four hours to complete the journey from Bangkok to Hua Hin."
Meanwhile the transport company was blaming "hoodlums" at Hua Hin bus station associated with a "local political gangster" for causing problems and picking fights.
"Ever since the vans' starting point was relocated from Victory Monument (the government has been moving vans away from Victory Monument to the new hub to relieve congestion) to Pin Klao, customers had dropped off."
Operating vans for June and James Transport dropped from 70 to 15 since the move from Victory Monument to Pin Klao.
Regular train services still run from Bangkok to Prachuap Khiri Khan, as well as taxi or Grab services.
SOURCE: Manager Online | ThaiVisa
British Hua Hin bar owner overstays visa by eight years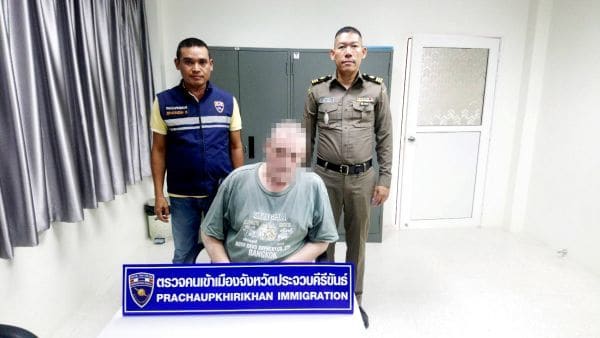 Prachuap Khiri Khan immigration officials have arrested a 50 year old British expat, Michael Gary Doyle. His passport expired in 2011 and he'd overstayed his welcome for 2,917 days since June of that year.
He was arrested at his house in Phoonsuk Road, Hua Hin.
Banmuang reports that Mr. Doyle was the owner/operator of a beer bar in Hua Hin and had been married to a Thai lady. But friends say that his wife died and he had become depressed.
Mr. Doyle currently remains in custody at the Prachuap Khiri Khan immigration office pending deportation.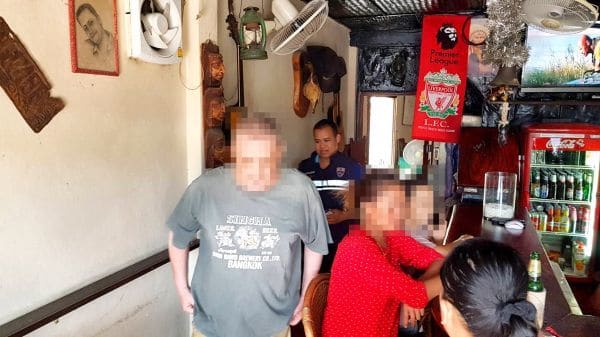 Asia's most challenging golf courses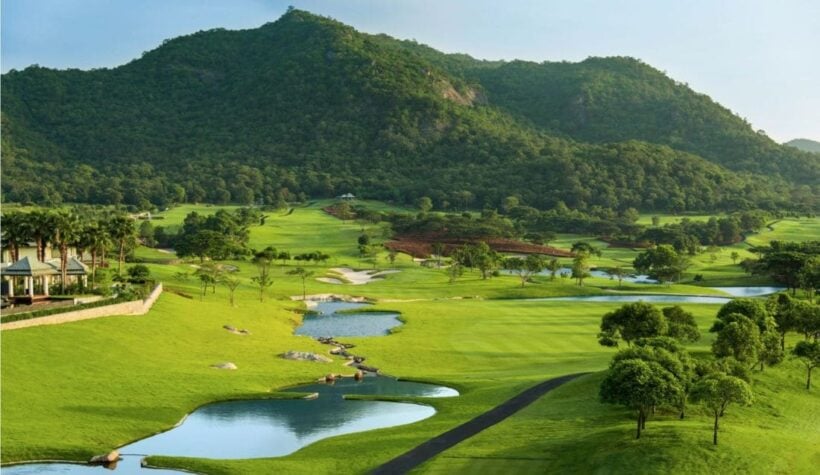 Golfers fall in love with courses for their beautiful views, world-class services, and impeccable layouts. Some golfers also have a love to hate relationship with all those courses that really test their ability. The Golfscape team has been researching the most challenging courses to play in Asia with the help of journalists, professional golfers, and course designers.
Take a look at the golf courses that give an incredible game whilst also leaving players determined to complete some of the hardest holes in Asia…
★ All of the courses with stars alongside their names are golf clubs that have been recommended to us by industry leaders. Underneath these courses you will find their comments on why they stood out as the most challenging golf courses in Asia.
1. West Course, TPC Kuala Lumpur, Malaysia
Located in the lush hilltop setting of Bukit Kiara, TPC Kuala Lumpur is home to two courses, East and West. The 18 hole championship West Course underwent a redesign in 2007 that modernised the tournament play strategy. The most challenging hole on the course is the 16th, a risk versus reward decision that will make or break a player's score on this drive-able par 4.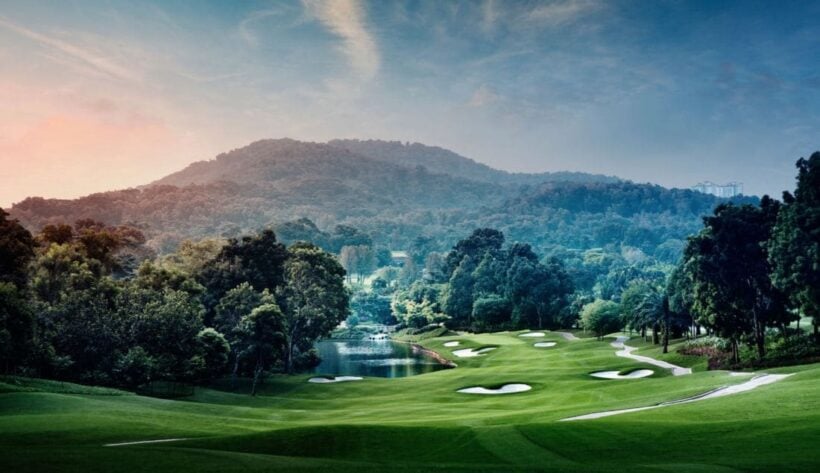 2. Eden Course, Hong Kong Golf Club, Hong Kong
Since 1959 a hole named "The Ultimate" is the finisher for players every year at the Hong Kong Open, European Tour, and Asian Tour at the Hong Kong Golf Club. "The Ultimate" is the 18th hole on the world renowned Eden Course and is one of Asia's most notorious holes. The 18th has resulted in drama, frustration, and some slight joy for those lucky players over the last six decades. Nevertheless, there are too many victims of the hole to list in this piece…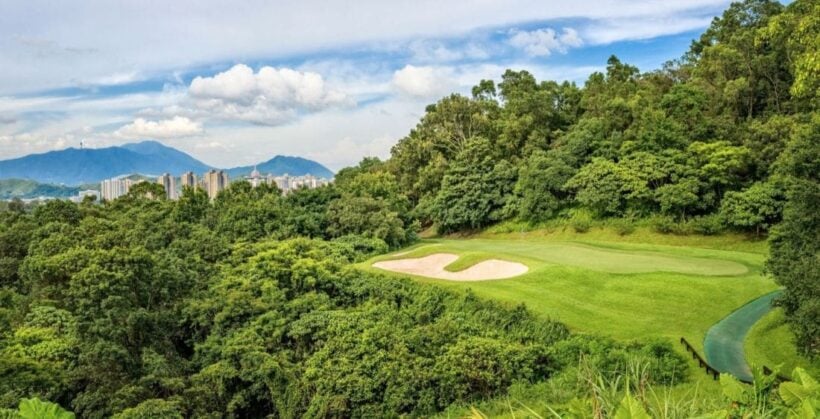 3. Siem Reap Booyoung Country Club, Cambodia
The world class golf course in Cambodia, Siem Reap Booyoung Country Club, features one of the most challenging courses in Asia. The layout, a Kentaro Sato design, is a test for most players. Holes 7, 9, and 12 are the ones to watch out for. The 12th hole is an 'S' shaped course set upon a two tiered green, good luck!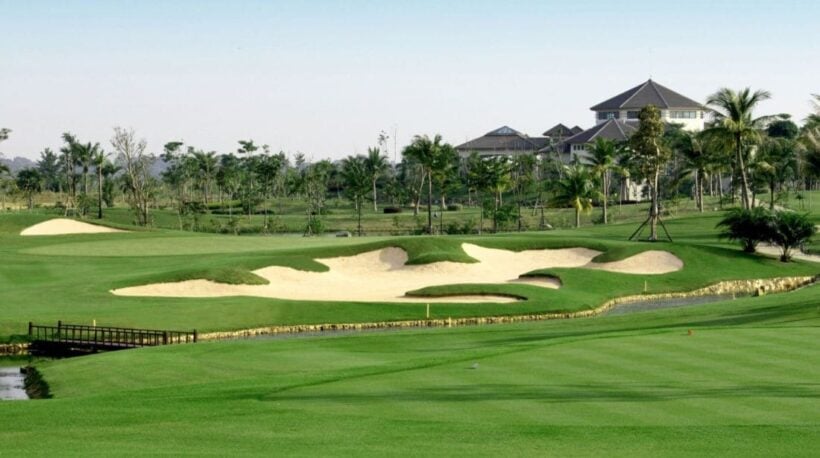 4. Santiburi Samui Country Club, Koh Samui, Thailand
An essential stop on the PGA Asian Tour is the 18 hole championship Santiburi Samui Country Club, a beautiful hillside course in Thailand. The two most challenging holes on the course are the 3rd and 17th. In brief, the 17th named "The Summit" is the signature hole at Santiburi Samui Country Club. The shot is a difficult one as players need to avoid the cliffs along the right side of the fairway (be prepared for a blind tee shot!) On the other hand, the panoramic views from this hole are stunning.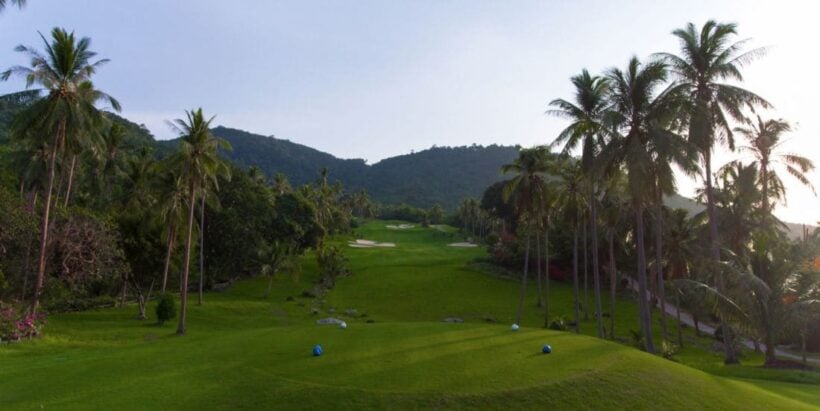 5. Serapong, Sentosa Golf Club, Singapore ★
Voted best golf course in South East Asia, Sentosa Golf Club is the host of the well known Singapore Open. The Serapong course underwent a huge revamp in 2007 that boosted configurations and bunker complexes. Additionally, the greens are now faster and even more challenging! The course is filled with huge lakes and incredible views making it a popular round for golfers all over the world.
"I absolutely love Sentosa Golf Club, it was here that I won the 2018 Singapore Open. The layout is world-class and the way the greens play are incomparable to any other course I've played!" – Sergio Garcia, Professional Golfer, 2017 Masters Tournament Winner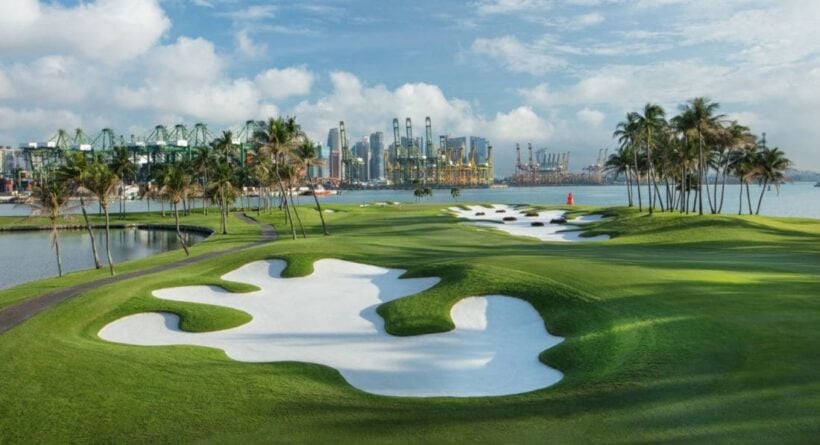 6. Fuji Course, Kawana Hotel Golf Course, Japan ★
To play the Fuji Course you will need a caddie to walk alongside you, a hotel reservation, and a mindset ready to take on a challenge! The Fuji Course is located at Kawana Golf Course and is known to be one of the most popular golf courses in Japan. Furthermore, the course layout is famous for its variety of deep bunkers and rich natural features.
"The course has stunning views of the ocean, surrounded by picturesque woodland with Mount Fuji in the background – it is home to some of the most scenic holes in golf." – Jonathan Spencer Online Golf Reporter, Daily Mail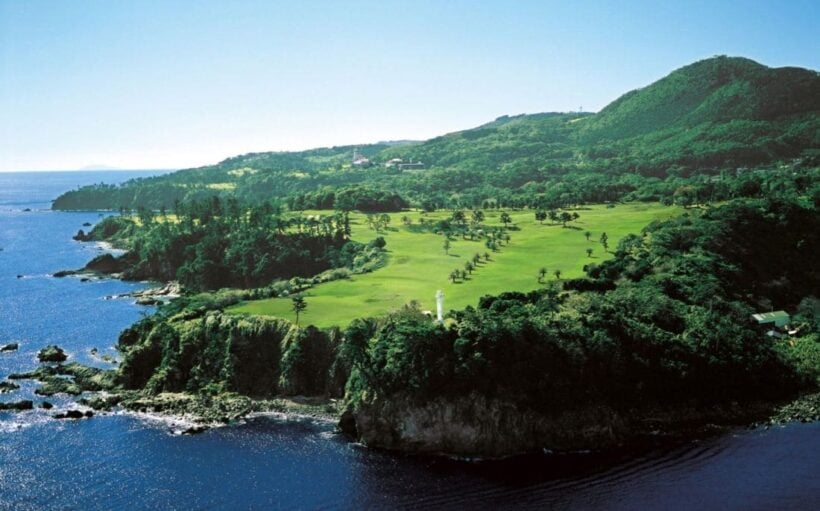 7. East Course, Black Mountain Golf Club, Hua Hin, Thailand
Nestled in the foothills of the valleys, Black Mountain Golf Club is a world-class course golf course that goes above and beyond in offerings to players. The East Course is the original first 9 holes, however, in 2016 an additional 9 holes opened, turning Black Mountain into a challenging 27 holes golf resort.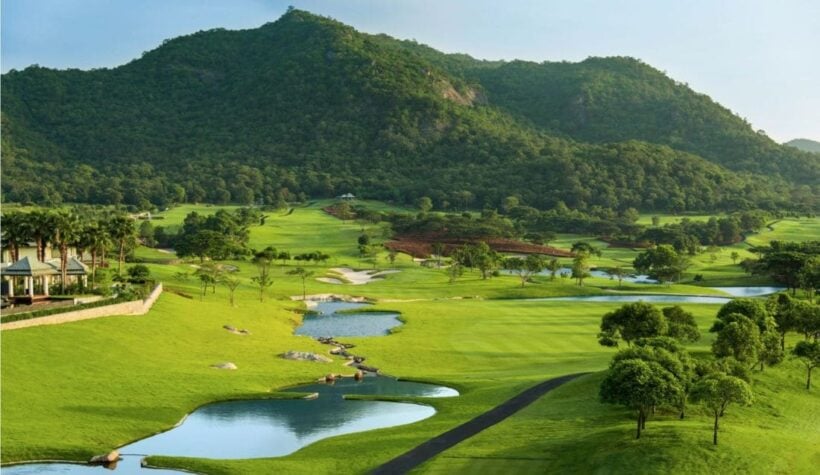 8. Bukit Pandawa Golf & Country Club, Bali
Set with views of dramatic cliffs, a grand temple style clubhouse, and intricate greens results in Bukit Pandawa Golf & Country Club swinging into the list. Architectural relics and rock outcroppings offers a testing game of golf for those looking to take on Bukit Pandawa. Golfers flock to experience this course as it's undoubtedly one of the most beautiful golf courses in Bali.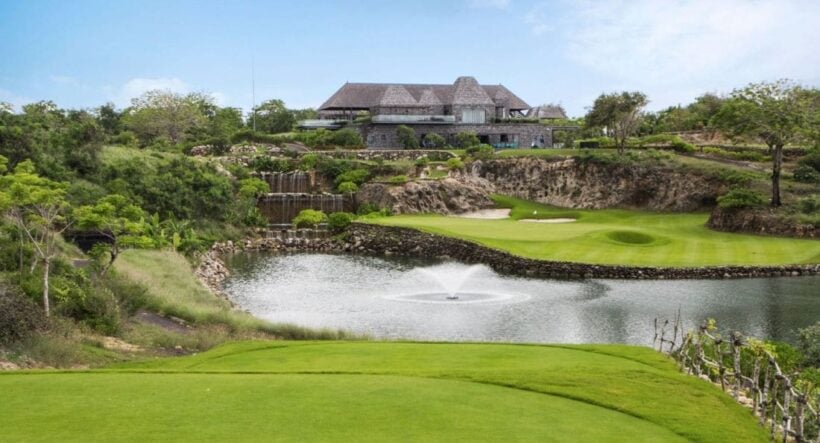 9. Ba Na Hills, Vietnam
The world renown Ba Na Hills Golf Club located just outside the beautiful region of Da Nang has great hole variety with excellent greens and immaculate fairways. The course can be played by all handicappers as long as they select the right tee box position. The most challenging hole on the course is the 15th; its deceptive, has an uphill gradient, and has left hand bunkers.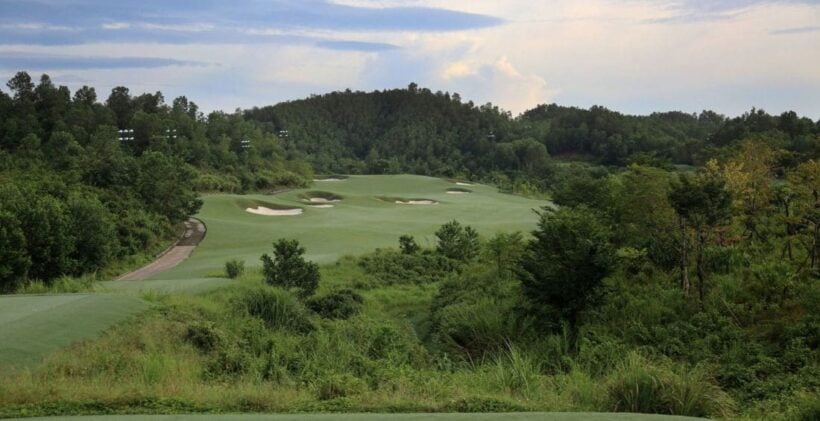 10. Tanah Merah Country Club, Singapore
The tropical grounds of Tanah Merah Country Club in Singapore are home to exquisitely designed Tampines and Garden Course. One of the most testing holes on the Tampines Course is hole number 5. As a result, the tee shot requires the golfer to negotiate the island bunkers on the right and deep penalty bunkers to the left. A par here is well earned!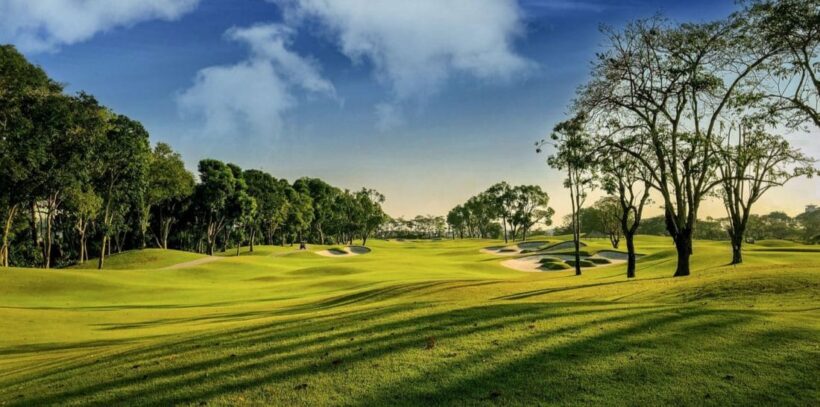 11. Angkor Golf Resort, Cambodia ★
A classic yet contemporary course; Angkor Golf Resort is an award winning course designed by golf legend, Sir Nick Faldo. This one of a kind layout used to be a paddy field; the challenging 18 hole course is one of South East Asia's hidden gems. Additionally, Siem Reap is a must visit destination for golf enthusiasts.
"Our fairways are typically generous, but our bunkering style is impressively bold. The greens have plenty of subtle undulations and they reward and encourage a variety of approach shots." – Sir Nick Faldo, Professional Golfer & Course Designer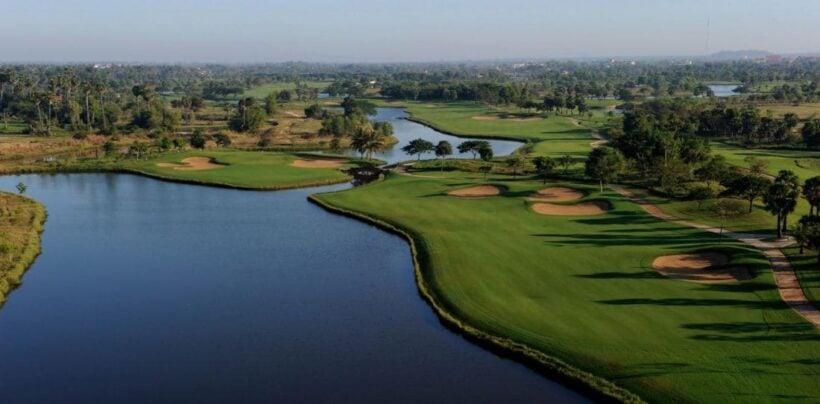 12. Norman Course, Mission Hills Golf Resort, China
The Norman Course is said to be one of the most demanding golf courses in Asia. Built with distinctive bunkering, grand layout, and merciless greens will challenge all golfer types no matter the skill level. Mission Hills Golf Resort in China has 22 courses and the Norman Course definitely makes it into the top 10!
If you have experienced a course that has tested your skills or a hole that really stood out amongst the rest, please email your stories to jenna@golfscape.com to be featured on our social channels.