Property
Phuket Property: Laguna park condominiums launched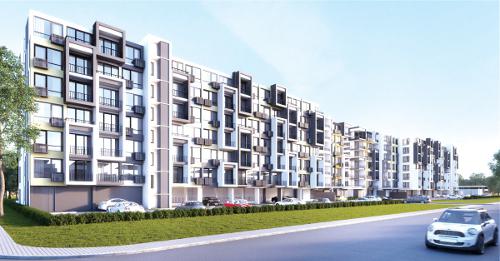 PHUKET: Laguna Park Condominiums, the latest development by Laguna Property, was launched as the final component of the Laguna Park master plan's first phase.

The condominiums follow the recent and successful introduction of townhomes and villas to the project's plan.

"With the Laguna Park condominiums, we are targeting single residents and young couples with the appeal of the integrated Laguna lifestyle at an affordable price point. The concept of Laguna Park is 'growing together', and we aim to provide primary homes to residents, with the added security of a gated development, a family-friendly community and a wide range of facilities, amenities and services," said Mr Stuart Reading, Deputy MD of Laguna Resorts and Hotels.

Prime address

Laguna Park is located adjacent to Laguna Phuket, a fully-integrated resort destination comprising five star resorts, golf course, residences, shopping village, spas, restaurants and bars.

Laguna Park's Bang Tao address puts the community within close proximity of Phuket International Airport, schools, beaches, retail outlets, and supermarkets – affording convenience for residents and bolstering the desirability of the homes.

Livable by design

A total of 302 condominium units are planned, housed in two buildings, each with seven stories. Freehold ownership for foreign buyers will also be available. The condominiums will overlook the fairways of Laguna Phuket Golf Course, Phuket's only resort-based 18-hole course, which is in the process of being upgraded.

All apartments come in one-bedroom configurations with a separate living area and kitchen. The homes, which range from 32 to 43 square meters in size, have been designed with maximum usable floor space in mind.

Park perks

All Laguna Park homeowners will receive a resident's card, which entitles the cardholder to privileges and discounts within Laguna Phuket, at the resort restaurants, bars and spas.

Laguna Park residents will also enjoy access to a community recreation area which will include a swimming pool as well as the Laguna beach club area.

In addition to affordability, homeowners at Laguna Park will benefit from comprehensive after-sales service provided by Laguna's estate service team.

Construction is expected to commence in the latter part of 2014, with completion of condominium blocks scheduled to take 18 to 24 months.

Show units are now open at Laguna Property's new property sales center, located near the entrance to Laguna Phuket, where customers can find more information about Laguna Park, as well as the group's portfolio of properties in Phuket and worldwide.