Khao Lak – our neighbor to the north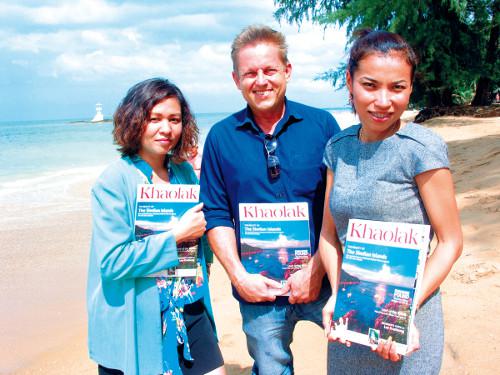 PHUKET: These are exciting times for long-term Khao Lak resident Sascha Meissmer, Sales Manager of the all-new Khaolak Magazine. As the first issue of the quality magazine rolled off the presses recently to considerable acclaim, we managed to grab a moment with Sascha, 44, to find out more.

So Sascha, tell us, what is the purpose of the new magazine?

The Khaolak Magazine aims to promote Khao Lak and the region to travellers in Thailand and beyond and to help our current visitors get as much enjoyment and satisfaction as possible out of their stay in this beautiful part of the world.

With every issue of the magazine we want readers to learn something more about Khao Lak and the superb experiences available to them in this stunning region of Thailand. In the first issue, for example, there is a photo-feature on the delights of the nearby Similan Islands – voted one of the world's top 10 dive sites by the National Geographic Society.

We also aim to showcase the quality of local businesses in Khao Lak and the region and introduce readers to great places to stay, shop, dine or unwind in the area. Did you know, for example, that Khao Lak now has over 150 places to dine – or that we have four of the top 24 beach resorts in Thailand as voted for this year on TripAdvisor.com?

So where is the new magazine being distributed, and what's the print run?

The first print run of the magazine was 5,000 printed copies and over 1,500 of these have already been placed directly into guest bedrooms at quality hotels throughout the region – including some of Khao Lak's premier resorts such as the JW Marriott Resort & Spa, Casa de la Flora and the Ramada Khao Lak Resort.

In addition, we have over a hundred distribution points at various businesses and other locations around the area, as well as several in Phuket, Krabi and beyond. Most importantly, we also now have a digital edition of the magazine that can be read for free online – so already we have over 2,000 more readers in 50-plus countries worldwide, from Australia to Sweden, which is fantastic!

So now the first issue is out, how has it been received?

The response has been fantastic so far. The magazine has been warmly welcomed by visitors and we have had lots of very positive feedback, plus local businesses also seem delighted that there is now a quality magazine available in the region where they can showcase themselves to potential customers.

We have also received numerous messages of support and congratulations by email and social media from people all over the world – from Europe to Australia.

The new magazine promotes Khao Lak as an eco-destination – so what are Khao Lak's eco-credentials?

Well for a start, Khao Lak boasts over 20km of pristine, unspoilt beaches – without a deck chair, beach vendor or jet-ski in sight. Plus, the entire Khao Lak region is an area of outstanding natural beauty and is surrounded by several of Thailand's finest National Parks. Khao Lak is also the closest mainland departure point for the stunning Similan Islands, one of the best diving and snorkelling sites in the world.

Last, but not least, Khao Lak makes the ideal base from which to explore the natural wonders of Phang-Nga and the region – from the breathtaking Chiew Lan Lake in the North to the beauty of Phang Nga Bay in the South.

Put simply, Khao Lak is not only a superb beach holiday location, it really is an eco-paradise, which is why we want to tell the world about it!

What else attracts visitors to Khao Lak?

Well, apart from the incredible beaches and scenery that I just mentioned, Khao Lak also has that lovely, relaxed pace of life that you usually can only find on the smaller islands around the Kingdom.

Wherever you go here, there is a friendly, laid-back atmosphere that I've not come across in any other tourism area of mainland Thailand – and thankfully there's none of the racy nightlife, traffic congestion, scams or infrastructure issues found in some of the more developed visitor destinations worldwide.

When people visit here, they come to de-stress and unwind completely, and the laid-back, safe vibe in Khao Lak lends itself to that perfectly.We even have growing numbers of Phuket-based expats who come here on the weekend to relax before returning to work refreshed a couple of days later!

How do you see Khao Lak developing in the future?

The authorities here have so far been very far-sighted and single-minded in deliberately not trying to attract the mass tourism market to Khao Lak, which has allowed it to develop gradually and organically to become what it is today – one of Asia's premier eco-friendly beach resorts.

I hope going forward we will see the same kind of intelligent, sustainable development continue so that the village-like charm and natural wonders of the region can be enjoyed by the next generation of nature lovers, couples and families.

Digital editions of the all-new Khaolak Magazine may be read for free online, on PC, tablet or smartphone here.
— Mark Knowles
Keep in contact with The Thaiger by following our Facebook page.
Never miss out on future posts by following The Thaiger.
The social media giants in battle with 'old' media and world governments | VIDEO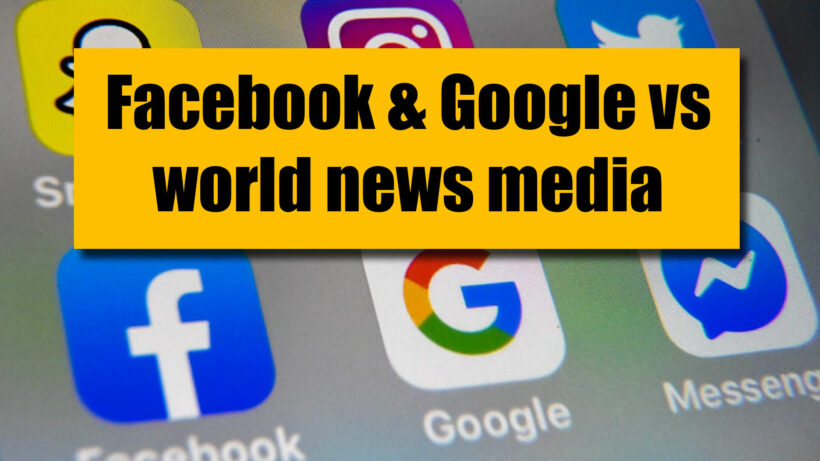 "The rules signal greater willingness by countries around the world to rein in big tech firms such as Google, Facebook and Twitter that the governments fear have become too powerful with little accountability."
India has issued strict new rules for Facebook, Twitter and other social media platforms just weeks after the Indian government attempted to pressure Twitter to take down social media accounts it deemed, well, anti social.
The rules require any social media company to create three roles within India… a "compliance officer" who ensures they follow local laws; a "grievance officer" who addresses complaints from Indian social media users; and a "contact person" who can actually be contacted by lawyers and other aggrieved Indian parties… 24/7.
The companies are also being made to publish a compliance report each month with details about how many complaints they've received and the action they took.
They'll also be required to remove 'some' types of content including "full or partial nudity," any "sexual act" or "impersonations including morphed images"
The democratisation of the news model, with social media as its catalyst, will continue to baffle traditional media and governments who used to enjoy a level of control over what stories get told.
The battles of Google and Facebook, with the governments of India and Australia will be followed in plenty of other countries as well.
At the root of all discussions will be the difference between what governments THINK social media is all about and the reality about how quickly the media landscape has changed. You'll get to read about it first, on a social media platform… probably on the screen you're watching this news story right now.
Keep in contact with The Thaiger by following our Facebook page.
Never miss out on future posts by following The Thaiger.
Turbulence ahead for Thailand's aviation industry | VIDEO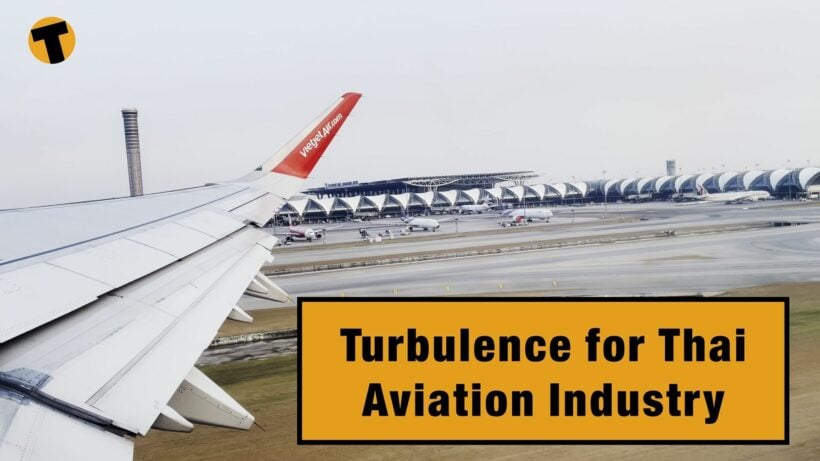 When the airlines, in particular, were asking the government to put their hands in their pockets for some relief funding in August last year, it was genuinely thought that international tourists would be coming back for the high season in December and January. At the very least local tourists and expats would head back to the skies over the traditional holiday break. And surely the Chinese would be back for Chinese New Year?
As we know now, none of that happened. A resurge in cases started just south of Bangkok on December 20 last year, just before Christmas, kicking off another round of restrictions, pretty much killing off any possibility of a high season 'bump' for the tourist industry. Airlines slashed flights from their schedule, and hotels, which had dusted off their reception desks for the surge of tourists, shut their doors again.
Domestically, the hotel business saw 6 million room nights in the government's latest stimulus campaign fully redeemed. But the air ticket quota of 2 million seats still has over 1.3 million seats unused. Local tourists mostly skipped flights and opted for destinations within driving distance of their homes.
As for international tourism… well that still seems months or years away, even now.
Keep in contact with The Thaiger by following our Facebook page.
Never miss out on future posts by following The Thaiger.
Domestic air passenger numbers double those of January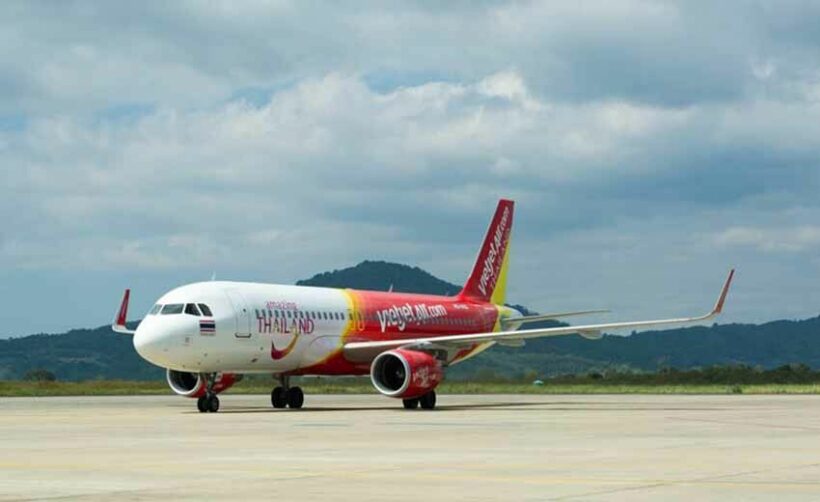 Passenger numbers on domestic flights within Thailand have doubled within a month, rising from 4,000 in January to over 10,000 this month. Having nearly recovered to pre-pandemic levels, domestic travel plummeted once more when Covid-19 resurfaced late last year.
Apirat Chaiwongnoi from the Department of Airports says 15 of Thailand's 29 airports are now operating domestic flights, with more expected to follow. He believes the aviation sector will continue to recover further in the coming 6 months, bolstered by the national vaccine rollout.
Around 120 domestic flights a day are now operating, which is twice the number that were operating at the lowest point in the crisis. Prior to the resurgence of the virus in December, domestic passenger numbers had recovered to 30,000 – 40,000 a day, around 80% of pre-pandemic numbers.
The DoA says airports must continue to adhere to the Covid-19 hygiene measures put in place by the Health Ministry and the Civil Aviation Authority of Thailand.
SOURCE: Bangkok Post
Keep in contact with The Thaiger by following our Facebook page.
Never miss out on future posts by following The Thaiger.