Thai Life
Profile: Rendezvous with Ae Peerasak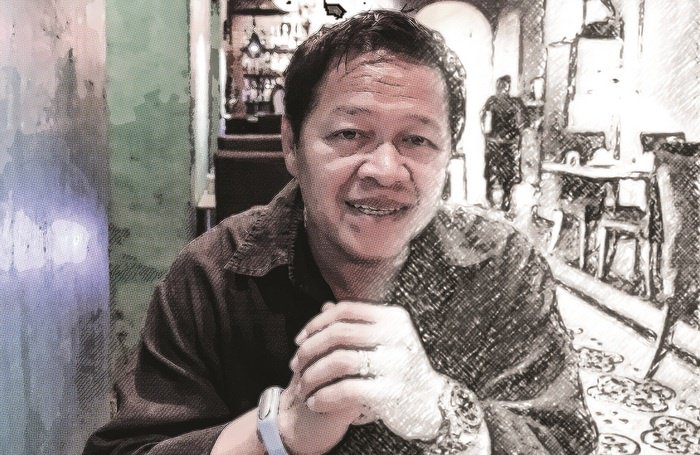 PHUKET: There is little doubt that Phuket Town is in the throes of a revolution made manifest by a tidal wave of innovation and reinvention that is re-making it into a trendy, happening destination for the young, hip and cool.
Walk down any of the ancient Sino-Portuguese streets of the Old Town that are renowned for confusing and losing the unwary visitor, and you will be impressed by the hive of activity as new coffee clubs, funky bars and enticing little boutique restaurants beckon you to enter, grab a drink, pick up a menu and just hang out as the strains of Charlie 'Bird' Parker and his ilk serenade you from the state-of-the-art, recessed wall speakers.
This apparently choreographed metamorphosis is in fact a happy accident as a host of young and dynamic entrepreneurs came to the same conclusion at approximately the same time… that Phuket Town was ready to evolve into the next happening scene and that there was money to be made through creativity and innovation in this rabbit-warren of crooked back streets, graffitied alleyways and formerly run down shop-houses and storage basements.
While this transformation is in full swing, it is great fun just to hit the Old Town every few weeks on a walking tour, to see what has recently sprung up and who is the latest trendy new kid on the block to put out their shingle.
One leader of this revolution is Peerasak (Ae) Sripuk, the charismatic and articulate owner/manager of the charming Rendez-Vous coffee bar and restaurant on Takuapa Road. Like so many of the hip young entrepreneurs re-casting the image of Phuket Town, Ae garnered a wealth of international experience in classic hospitality industry channels prior to returning to Thailand and going out on his own.
Ae hails from Nakhon Si Thammarat and studied Hotel Management and Hospitality at Prince of Songkla University, but upon graduation headed off overseas on a highly exciting young man's quest for travel and adventure.
As Ae is a good athlete and sportsman and qualified as an instructor in windsurfing, surfing and snowboarding, he then worked teaching these fine things for Club Mediterranee and the Accor Hotel Group in such far flung exotic locations as Bali, the Seychelles, Japan, Italy, France, the Middle East, Malaysia and the Maldives.
That truck-load of experience goes some way to account for Ae's near perfect English accent and comprehension, but more importantly in explaining his combination of international and local perspectives and the creative values that have helped him make his own business so spectacularly successful.
Says Ae, "While I was traveling and enjoying an adventurous life, I was always thinking about eventually returning to Thailand, settling down and starting my own restaurant. I had qualified as a chef and have a great passion for good food and wines and the companionship that should go with their enjoyment. My vision was always to find a place to create my own restaurant where I could make this happen."
Ae's return to Thailand in 2004 was far from a happy experience. He was recruited by Le Meridien Hotel Group and sent to Khao Lak to help open their new resort on the beach there. Ae was right on the beach when the deadly Boxing Day tsunami struck and says he is lucky to be alive.
"Those experiences made me realize how precious life is and how important it is to make your own goals happen and not put them off for too long. I grew up a lot as a result of that terrible event."
On January 18, 2013 Ae realized his dream with the opening of his Rendez-Vous coffee house and restaurant in a funky converted shop-house on the same old town soi as Michael's Bar and the famous table-dancing Ka Jock See restaurant.
Ae supervised the whole renovation, design and decor of his creation in the narrow confines of the old shop-house with a view to creating an 'experience', not only in dining, but in friendliness and sociability.
To say that he merely achieved his dream would be a massive understatement as Rendez-Vous took off as soon as it opened its welcoming portals, and most days and nights it brims with a happy throng primarily of local Phuket residents who return again and again.
Ae says, "Eighty percent of our guests are locals who come to see us two or three times a month, and my female chef and staff have all stayed with me since I launched, so we have built a solid family feel of sociability into the fabric of Rendez-Vous, which is what I always wanted."
The design of Rendez-Vous can be characterized as minimalist, contemporary muse meets industrial chic, with the old shop-house walls enlivened with muted colors, modern art and eclectic furnishings that range from a hundred year-old floor lamp, to a wine rack fashioned out of the original shop-house's iron shutter.
There is an intimate, second floor semi-private room that overlooks the restaurant floor and the back courtyard, with a couple of smaller tables for couples wanting privacy.
Ae's menu is a well thought out selection of Thai and International dishes designed to be accessible, affordable and meeting a broad spectrum of taste. You will find such treats as grilled Tiger prawns with garlic; a 'Dirty Chick' fried chicken in a butter sauce; fresh shrimp 'salad rolls' resembling Vietnamese spring rolls; healthy orange and avocado salad; pork-mince pastry packages with sweet dipping sauce; or a 'Fish Lovers' set menu featuring a choice of soup, plus salad and grilled 'catch of the day'.
Ae explains, "I am up each day at 5:30 am and at the market by 6:30am where I meet my regular suppliers to see what is fresh and interesting. I keep only small amounts of food at the restaurant as I want everything to be as fresh as possible and this is a great advantage of Phuket's markets and helps me to keep our menu 'alive' and innovative as the seasons change."
Ae is also very keen on enjoying and promoting the drinking side of dining and offers fine draught German beer at his cozy welcoming bar, as well as a good wine selection by the glass, with bottles from around 1,500 baht.
Ae explains, "I love trying new wines and so our list remains dynamic and I buy the best deals I can find at any particular time and pass them on to my guests with little mark-up. I believe that, as Shakespeare said, a meal is not complete without fine wine and fine company!"
The logo for Rendez-Vous shows a group of happy diners sitting round a table enjoying a meal. It seems to be a perfect embodiment of Ae's vision for Rendez-Vous as a meeting place for people in the very heart of Old Town Phuket, as well as a perfect motif for the creative and sociable innovator who is Ae Peerasak.
Rendez-Vous and Ae can be found at 41/1 Takuapa Rd, Old Town.
Tel: 076 213 221.
facebook.com/phuketrendezvous
— Baz Daniel


Join the conversation and have your say on Thailand news published on The Thaiger.
Thaiger Talk is our new Thaiger Community where you can join the discussion on everything happening in Thailand right now.
Please note that articles are not posted to the forum instantly and can take up to 20 min before being visible. Click for more information and the Thaiger Talk Guidelines.